Is Cash App Safe to Use With Strangers? (Protect Your Money)
Cash App is a free app that makes transferring money and online shopping easier. You can receive and send money with a few simple clicks of a button.
The benefits aside, Cash App fraud and scams are on the rise.
Fraudsters and criminals are using Cash App to take money from unsuspecting victims, raising concerns about how safe this contactless payment app actually is.
So, is Cash App safe to use with strangers?
Generally speaking, yes. Cash App is safe to use with strangers. However, there are certain drawbacks to sending money to people you don't know.
Despite the downsides, there are also numerous ways to keep your money safe.
Keep reading to learn how to prevent scammers from conning you out of your money and what you can do to keep your money secure when using Cash App.
Is Cash App Safe to Use With Strangers?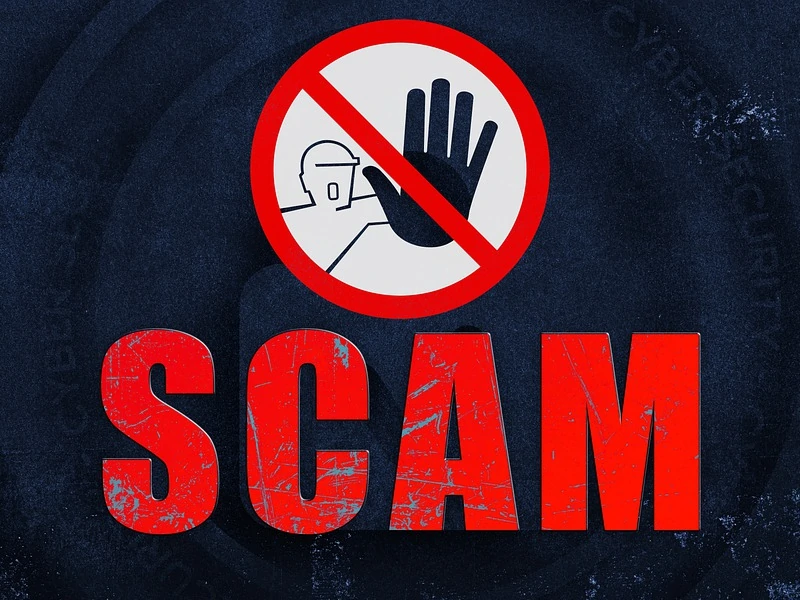 Yes, as long as you're cautious, using the Cash App with strangers is perfectly secure.
Cash App seeks to provide a secure platform for users to send and receive money from friends and family.
If a stranger offers you money in exchange for a small fee, or another offer that seems too good to be true, it's probably a scam. 
Read on to learn about the hazards of using Cash App and how to prevent falling victim to Cash App scams.
Prevent fraudsters from accessing your money and personal information by learning to identify phishing emails, online shopping scams, customer support phone scams, sugar daddy scams, and more.
Read More: Is Cash App Safe for Selling? If you're a business owner, you may be concerned about switching to Cash App. Here's what you need to know.
Is it Safe to Send Money With Cash App?
According to Cash App, payment information is encrypted and delivered via secure servers.
You should take extra precautions to prevent unauthorized phone money transfers.
Cash App suggests setting the in-app security lock for further protection, which requires a PIN or touch ID for each transaction.
REMEMBER: Payments sent to another person's Cash App can not be refunded.
Since money is nonrefundable, you should be cautious when giving money to strangers, whether you're buying a product or giving to a cause.
Read More: Is There a Password for Cash App? You can enable two-factor authentication, a password, and PIN to protect your money and info. Learn more!
Cash App's Safety Features
Cash App is a secure and simple method to send money to friends, family, and companies.
Cash App also includes several security features that other money-transfer apps do not.

This includes scam detection, text messages informing customers of an unexpected login attempt, and requiring users to verify transfers to someone not on their contact list.
Read More: Would Cash App Call You? If you are receiving calls from someone claiming to be from Cash App, it could be a scam.
Risks of Using Cash App
Scammers frequently target customers who use Cash App as a bank or willingly send money to strangers.
Faking to be a Cash App support person is a common scam. A scammer will ask for your login code, PIN, money, or personal information. 
Unlike payments made with a credit or debit card, Cash App transactions are not safeguarded against fraud or theft.
Currency apps often handle money like cash, so it's very hard to get it back once it's sent.
Learn to recognize these common Cash App frauds, like the Cash App flip scam, before they take your money.
Scammers may also target users of Apple Pay, Google Pay, and Venmo, among other contactless payment apps.
Read our related article, Does Cash App Have Any Buyer Protection? Cash App doesn't have buyer protection. Here's why and what you can do.
What Should You Never Do On Cash App?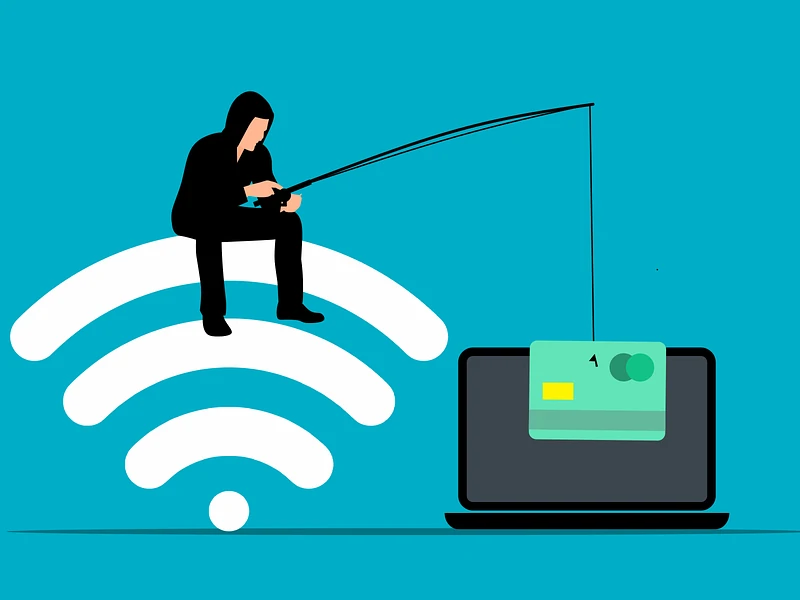 Follow these guidelines for spotting and avoiding frauds, flagging phishing attempts, and adhering to Cash App's security guidelines.
NOTE: Cash App to Cash App transactions are typically irreversible.
Safeguard Sensitive Data
Scammers attempt to steal client data by impersonating a Cash App agent and using bogus phone numbers and emails.
No one from Cash App will ever ask you for your login password on social networks or over the phone, or any other way.
Cash App support will never request payment or sensitive information from you, such as your bank account number or Social Security Number (SSN).
If you feel you have been a phishing scam victim, update your Cash App PIN right away and report the event to Cash App Support.
Read our related article on the Scam Bible Book. The Scam Bible, aka the Fraud Bible, is used by scammers to steal from people online. Here's what to know!
Identifying and Avoiding Scams
Before submitting a Cash App payment, keep the following recommended practices in mind:
Only send to persons you know or to confirmed Cash App accounts before sending payment.
Before sending, confirm the recipient's name. Double-check the spelling of $Cashtags.
Check for the recipient's email address, $Cashtag, or phone number mistakes.
Read our related article on the Cash App Pyramid Scheme. Learn the signs of this scam and how to avoid becoming a victim!
Common Cash App Scams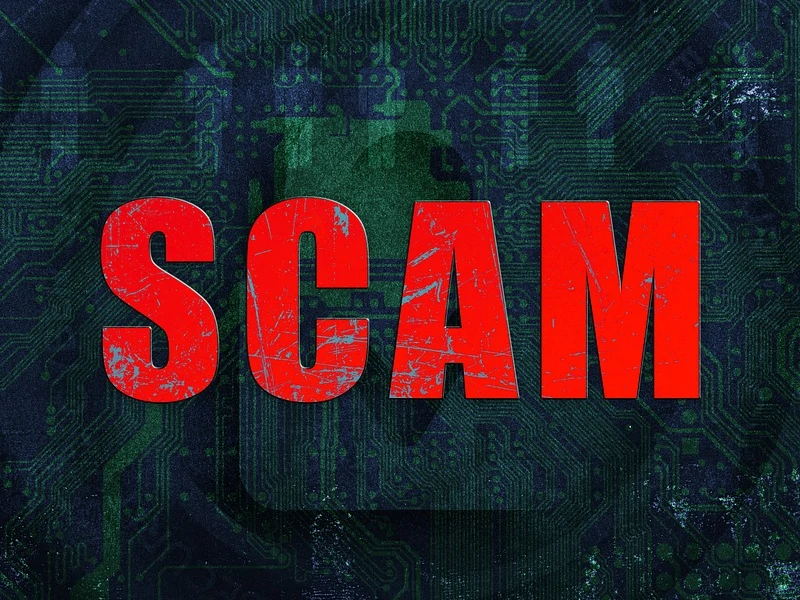 Be aware of the following typical Cash App frauds before transferring payments to your cash safe.
A "hack", or offering free money in return for payment, is nearly always a scam. Be wary of anyone who offers you something.
Scammers promise you a reward, steal your money, and never deliver.
Here are a few examples of frequent scams to avoid:
Read our related article, Cash App Circle: Cash App Pyramid Scheme EXPLAINED. Avoid another Cash App scam with this guide!
Fake #CashAppFriday offers
Each Friday, Cash App runs cash sweepstakes for users.
Fake Cash App Friday events are popping up on Facebook, Instagram, Twitter, and other social media sites by using the official #CashAppFriday hashtag.
Scammers are creating fake raffles and messaging users requesting them to send money via Cash App or give their login details to enter.
Users may donate money or information, but they never win.
You should double-check that the URL to input comes from the authorized Cash App Twitter account, which has a blue tick by the username.
Any account claiming to be Cash App without a verified account is a fraud.
See our related article on Facebook Cash App Scams. We show you how to use FB Pay with Cash App and protect yourself from scammers.
Avoid Fake & Fraudulent Cash App Service Representatives
A third party who calls from an unrecognized number and asks for critical information, like your Password or sign-in code, is likely not a legitimate Cash App representative.
If you run into any of these issues, hang up the phone and contact Cash App via one of their certified contact channels at Cash App.
Cash Flipping and Clearance Fee Scams
Scammers will promise to "flip" your money if you transfer it to them first for a clearance fee. Cash App does not take any clearance fee.
These con artists will take your money and never return it. 
No respectable company is "flipping dollars" nor is it a legit business model.
Read More: Is Yuluhub Safe? Yuluhub promotes Cash App++, a scam app that promises free money. Learn more!
Payment Claiming Scam
Scammers may offer you to "claim" a payout by giving money to them. You should never transfer money expecting a higher amount later.
It's certainly a fraud if someone promises you money for free in exchange for a payment. Remember that Cash App will never ask for money from a user. 
Read our related article, Free Cash App Money Legit 2022. We talk about free money scams, how to spot them, and earning money with Cash App!
Puppy/Pet Deposit Scam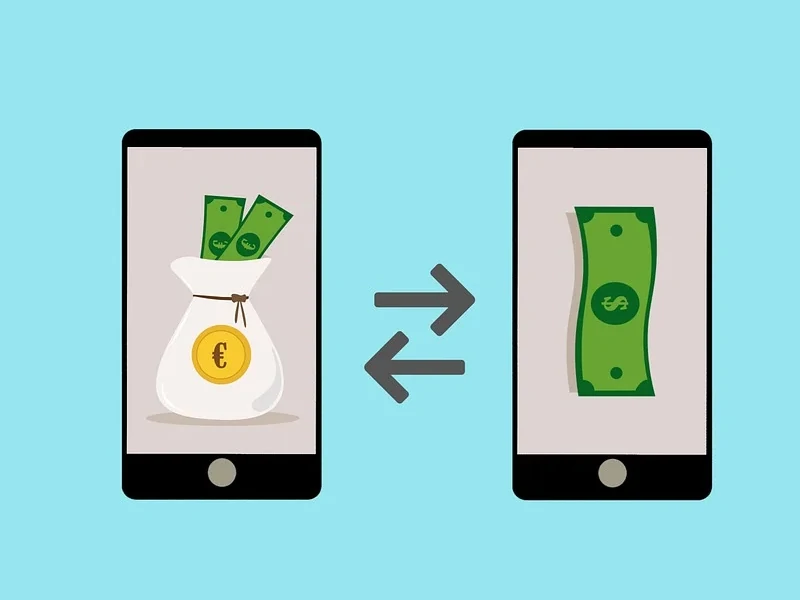 Scammers will pretend to have a litter and ask for a fee to reserve a puppy or kitten.
Scammers frequently publish phony images, refuse to contact by phone, and promise to sell purebred animals at incredibly low prices.
Because Cash App cannot promise a return if you don't get what you paid for, it's better to send money once you've met the buyer and received what was promised.
Don't transfer money to an unknown person who promises to bring anything later. Verify the recipients and pay them after getting your purchases.
Apartment/Home Rental Deposit Scam
Scammers sometimes offer a product or service without actually delivering it.
This includes promising to locate you a cheap apartment or providing you one at a discounted cost, but wanting a deposit beforehand.
Never pay money to a stranger who promises to deliver something later, like an apartment. Any offer that you can't verify as genuine is likely a fraud.
Selling Expensive Items Through Cash App
It's never a good idea to pay for a new apartment, expensive pieces of jewelry, or a sold-out event using Cash App.
Due to the lack of buyer protection, scammers are more likely to urge their victims to pay for fraudulent things using Cash App.
Fraudsters will vanish after receiving payment from naïve consumers.
Unsolicited Cash App Debit Card
Scammers send you unsolicited Cash App debit cards along with a letter requesting that you download the most recent version of Cash App and scan the QR code.
This is a legitimate Cash App card issued by a genuine Cash App account opened in your name.
If they have established alerts, they may use it as a pass-through account for subsequent scam victims to pay money.
Don't just chuck the unsolicited card in the trash and go on. Contact the appropriate authorities to cancel the account.
Call, Email, and Text Phishing
Random users are targeted to click a link, input their account data, or give critical information over the phone.
"$750 Cash-App-Transfer is awaiting your confirmation." There will also be a link to the hacker's website.
Unsolicited calls also come from individuals (and machines) claiming to represent Cash App.
They're also after your login details to wipe up your Cash App and linked checking account.
See our related article, Cash App Email Fake, to learn how to identify and protect yourself from fake email scams!
Cash App Sugar Daddy Scam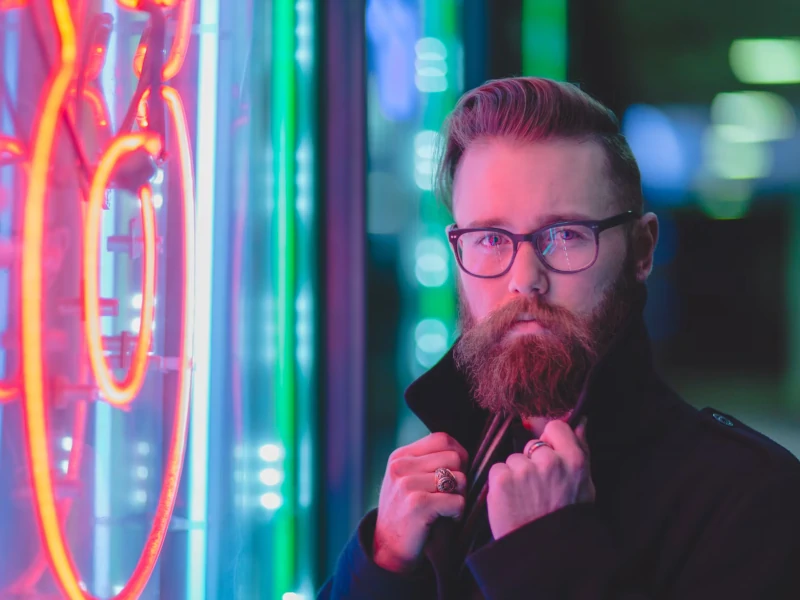 The sugar daddy fraud exploits a system. This scam has several attack channels, but the procedure and outcome are the same.
So, the sugar baby believes they have gotten or will get a significant quantity of money.
Then the bogus sugar daddy demands a refund. After being paid, the phony sugar daddy leaves, abandoning the sugar baby out of money.
The sugar daddy scammer generally takes one of two approaches to collect money.
At first, they promise a significant quantity of money but need an advance payment.
The second way includes the fraudster paying the sugar baby a large quantity of money that quickly vanishes, but not before demanding some money back.
Read More: How to Unblock Contact On Cash App. Blocked someone by mistake? Here's how to continue sending and receiving money.
How to Use Cash App Safely
Cash App is a secure money app that can keep your money safe if you use it as intended.
Here's some advice to keep in mind:
Cash App Sign In
After logging into your Cash App profile, you will get an OTP (One Time Password) email.
If you've received an email with an unsolicited sign-in code, change your password and enable two-factor verification for the email address associated with your Cash App account.
Sign out if you use a device other than your own to access your Cash App.
Secure Your Email
If you have an email address linked to your Cash App account, we recommend that you secure that email account by setting two-factor verification.
Secure Your Mobile Device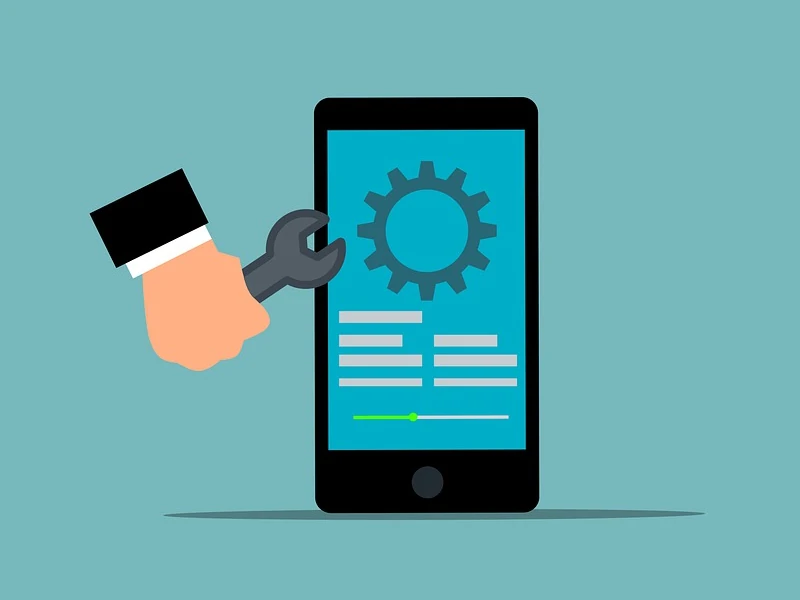 For your mobile device, create a passcode. To do so, navigate to the general settings section of your device.
Since each device is unique, you may need to consult your device's handbook for further information.
Cash App Transaction Verification
Activate the Security Lock setting to require your password for all Cash App payments and Cash-Out transactions.
Allow notification through email or text following each Cash App transaction. You may change these preferences in the Cash App's profile area.
How to Report Someone On Cash App and Get Money Back
Have you noticed unexpected activity on your Cash App or Cash Card? 
Contacting the merchant directly is the quickest way to resolve an unidentified transaction or issue. If they're unable to assist you, follow these next steps.
A transaction must be completed before it can be disputed. Contact the shop if your card payment is still pending.
You may be able to register a dispute after the transaction.
To File a Dispute, Follow These Steps
Go to the Activity tab from the Cash App's main screen.
Select the transaction in concern and then hit the … button in the upper right of the screen.
Click Help & Cash App Support from the drop-down menu.
Select Dispute this Transaction from the drop-down menu.
Contact Cash App Support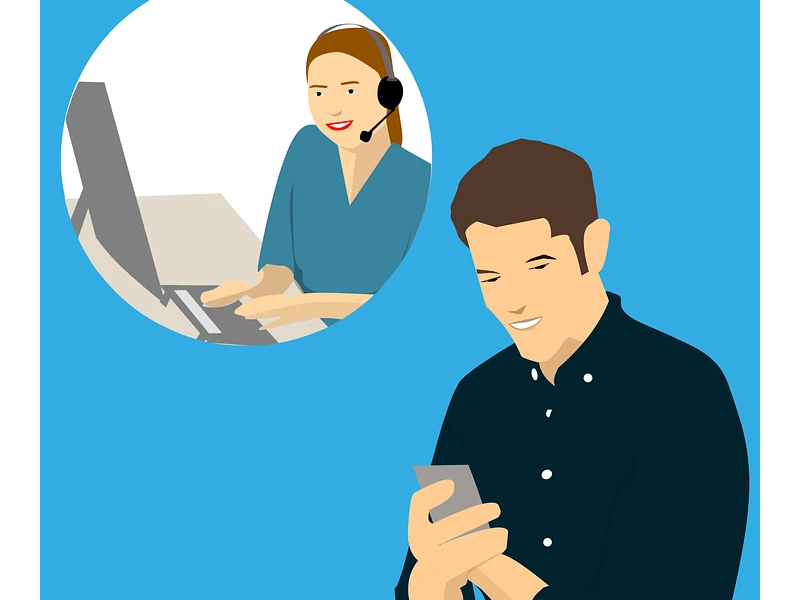 To speak with a Cash App Support professional, use your Cash App, cash.app/help, or Cash App's phone number.
How to Contact Cash App Support through the App
Follow these steps to contact Cash App support through the App:
Choose the profile icon to edit your information on Cash App's home screen.
Scroll down and choose Cash App Support from the drop-down menu.
Select Something Else
Navigate to the location of your problem.
Select "Contact Support" from the drop-down menu.
How to Contact Cash App Support On the web
Follow these steps to contact Cash App support through their website:
Go to cash.app/help for more information.
Scroll down this page and click on the "Contact Support" link at the bottom of the page to send an email to the company.
Login
Navigate to the location of your problem.
How Do I Call Cash App Support On the Phone?
If you're unable to obtain assistance through Cash App or cash.app/help, you can contact them by phone at 1 (800) 969-1940.
FAQs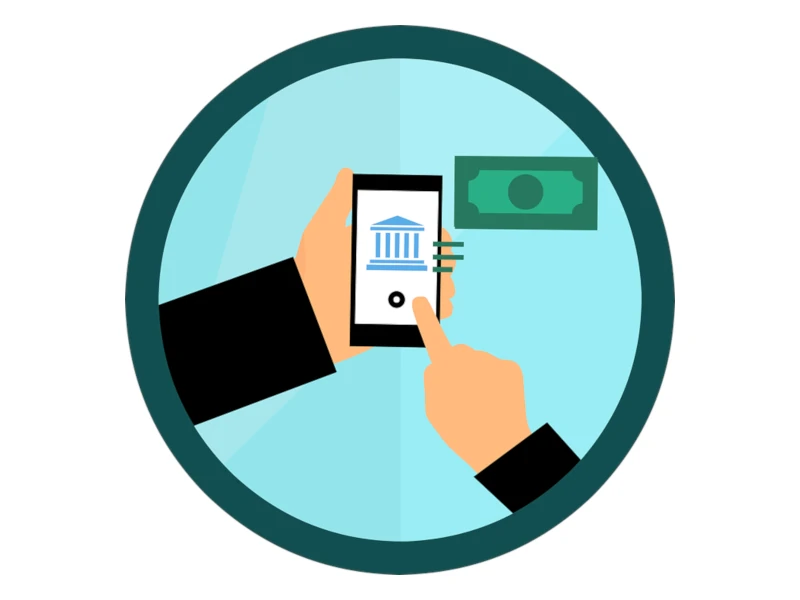 Q: Is Cash App Legit?
A: Yes, Cash App is a legitimate Square, Inc. app. While the software is authentic, use it with caution. To avoid being scammed, only transfer and take money from individuals you trust.
Create a phone password to protect your money. To avoid mistakenly transferring money to the wrong person, Cash App advises double-checking the recipient's $CashTag, email, and phone number.
Q: Is Cash App Safe to Send and Receive Money?
A: Yes. Cash App is entirely secure for sending and receiving money.
Cash App employs cutting-edge encryption and detecting fraud technologies to safeguard the security of your data and money.
Whether using a private or public Wi-Fi connection or data service, any information you input is encrypted and securely transmitted to Cash App's servers (3G, 4G, or EDGE).
Q: How Do I Send Money to a Friend On Cash App?
A: To make a payment, follow these steps:
Open Cash App on your phone.
Fill in the amount you want to send.
To pay, use the Pay button.
Fill out the form with your email address, phone number, or $Cashtag.
Fill up the blanks with the purpose of the payment.
To pay, use the Pay button.
Q: How Much Does Cash App Charge to Send Money Overseas?
A: There are no costs associated with using the Cash App to request or send payments outside your region.
For overseas payments, Cash App utilizes the current mid-market rate of exchange, which is decided by the current "buy" and "sell" rates, with no additional cost added by Cash App.
Q: Random Person Sent Me Money On Cash App. What Can I Do?
A: Contact Cash App Support to alert them of the unexpected transaction and block the sender if you think it's a scam.
If you think it was an honest mistake, return the money. Remember to refund, not pay back.
Q: Can You Get Scammed On Cash App Sugar Daddy?
A: Yes, beware of sugar daddy scams on Cash App. Never give anyone your login details in return for gifts.
In addition, don't pay someone you don't know to get a bigger return.