Cash App Flip SCAMS in 2022 – How to Spot One & Stay Safe
Of all the Cash App scams out there today, flipping money is at the top of the list.
Unfortunately, there's no shortage of scams, and they're just getting harder to spot.
So, you need to know what to look for and how to avoid them to keep your money secure.
We discuss the Cash App flip scams below and how to avoid them.
What Are Cash App Money Flip Scams?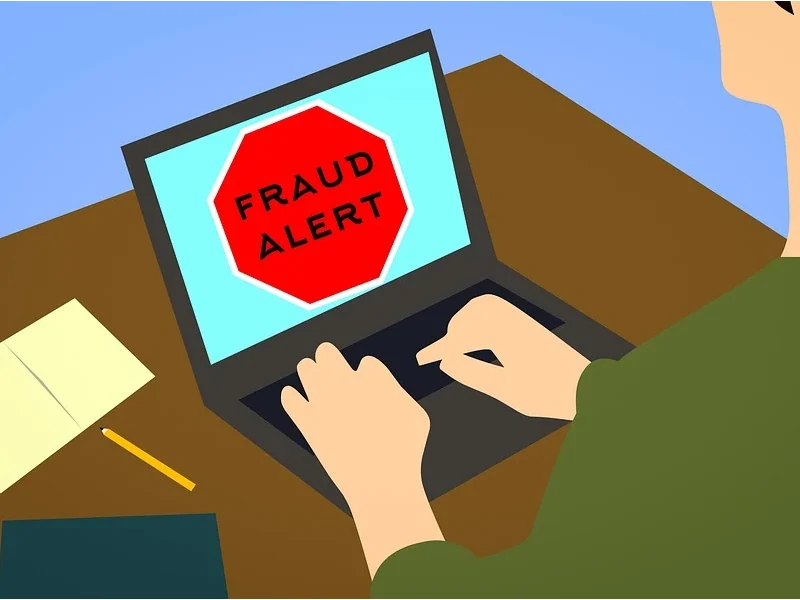 The Cash App flip scam occurs when someone sends you a message (or you see a post on social media) to transfer money to them.
The amount requested is typically a small amount.
In return, they promise to send back an even greater amount (money flipping).
However, the promised money is never sent. Instead, these con artists are just interested in taking your money.
Read our related article on the Scam Bible Book. The Scam Bible, or Fraud Bible, is used by scammers to defraud unsuspecting people online. Learn how to protect yourself!
How Do Cash App Flip Scams Work?
Here is how Cash App flip scams work:
You'll see amazing opportunities on social media for making quick money with a little investment. Or, the scammer may contact you through a direct message.
The scammer will promise you money in return, and all you have to do is qualify. For qualifying, you more than likely will have to give an entree fee or make a little investment.
Once you make the payment, they will block you and will be gone forever (along with your money).
Read More: Real Cash App Giveaway. Learn about legitimate Cash App giveaways here!
Types of Cash App Money Flipping Scams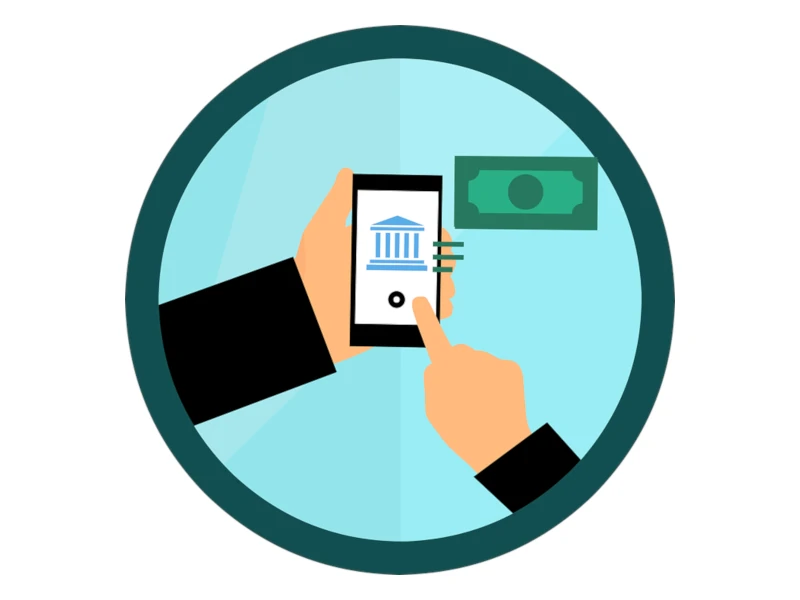 Scammers are getting smarter, and they're inventing newer ways to steal money from Cash App users.
So, if you're familiar with the approaches these scammers take, you'll see the red flags from miles away.
We compiled the most common Cash App money flip scams below:
Fake Cash App Giveaway
There are real Cash App giveaways and fake Cash App giveaways.
If someone claims they need your information or you have to pay a charge to collect your prize, it's a scam.
You should only respond to freebies sent from official Cash App accounts that don't ask for any money upfront.
If someone asks you to send money first, it's a scam.
Impersonating Cash App Representatives
Sometimes, scammers use Cash App to deplete consumer accounts.
To target victims, scammers utilize email, SMS (short message service), and fake customer service lines.
In this scam, the scammer first sends a text or email link to a phony Cash App reward. They will say you have won a huge bonus as a lucky customer.
Then the scammer asks the client to go to a phishing link to claim their reward.
The consumer must provide account information, including the passcode, or install the app to obtain the incentive.
The fraudster then accesses the victim's account remotely and withdraws all of their money.
Promising Gift Cards or Exclusive Deals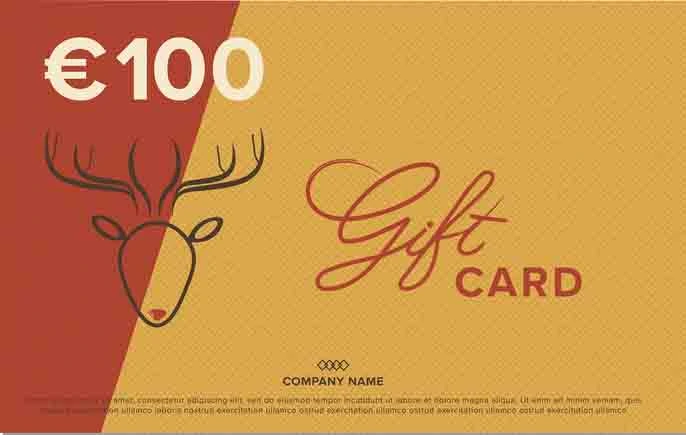 Some scammers will ask if you can send them gift cards instead of cash.
For example, they will promise you a $500 gift card if you send them $100 on Cash App.
Once they receive the money, they will stop responding and disappear with your money.
Cash App Money Flipping Software
No Cash App money flip software exists.
Block Inc. owns Cash App, and they transact billions of dollars every day through their system.
Therefore, there is no way a hacker can find a way to manipulate the system by just sending or receiving money.
Instead, scammers ask you to download "software" that hacks your account by collecting your login details.
This software will ask you to log into the software with your real Cash App username and password.
Once they get your account details, they will transfer all your funds to their account.
Cash App $100 to $800
The Cash App flip $100 to $800 is a pyramid scheme. One individual asks acquaintances to join a money circle.
Since social media algorithms prioritize close friends and relatives, victims are easily fooled.
The ad promises that if you join the loop and "bless someone" with $100, you'll earn 8 payouts of $100 (or $800). Easy, right?
Nope – in the end, the chain breaks.
The first individual gets 8 friends to pay $100. Each friend then reposts and finds a few friends to also pay $100.
By the third, fourth, or fifth round, hundreds of people will give $100 and receive nothing in return.
The original scammer who initiates the pyramid will receive the full $800 for $100, but the other victims end up losing their $100.
Read our related article on the Cash App Pyramid Scheme. We cover the signs of this scam and what you can do to protect your money!
Personal Messages On Social Media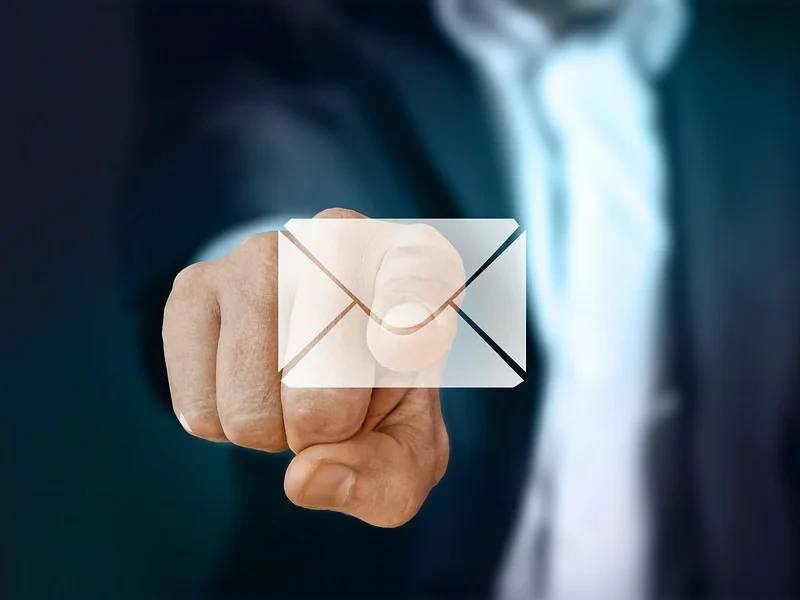 Thousands of Cash App users fall for this direct message scam. Usually, they don't even have a phishing website.
Instead, you will get an offer for something that's too good to be true directly in your inbox.
The scammer will ask for the initial payment when a user falls into the trap. Once they are paid, the scammers block the victims and never reply.
Sometimes, the scammer may return a small amount of money to earn your trust. So, they may change $2 into $20 in the first Cash App flip to prove the "flip" works.
Then, the user must transfer a larger amount of money to receive a bigger return. For example, this time, they may ask for $100 to $500. 
This trust-gaining Cash App flip is unusual, and once customers give the money to the Cash App fraudster, they seldom hear from them again.
Cash App Money Glitch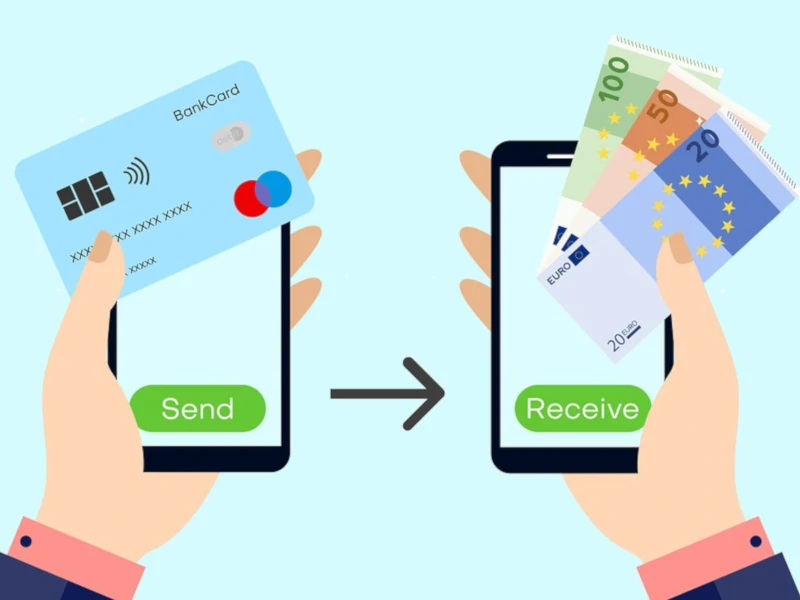 In this Cash App flip scam, the person will boast about how he/she made thousands of dollars using a Cash App money glitch.
They claim Cash App has a bug where you send and receive the same amount of money with each other.
The scam claims that, through this Cash App money glitch, every time you do these rapid transactions, your balance will double.
In reality, this never happens.
Cash App has a solid transaction system and there is no glitch that doubles your money if you make rapid transactions.
If you send money to random strangers to double your balance, you will lose the actual money you sent.
Read our related article, Is CashApp Safe to Use with Strangers? to learn more about the vulnerabilities of sending and receiving money from people you don't know.
Payment Generator for Cash App
In this situation, a fake Cash App payment generator provides a phony snapshot that shows you've been paid.
People will charge you to produce this screenshot and ask for your Cash App login, how much money you want, etc.
They make the image, email it to you (for payment), and send it to someone to "show" you gave them money.
This phony image suggests you've been paid, and the transaction is underway.
So, you accept the "waiting payment" and give them something — usually a Cash App flip scam.
Users may make phony payment slips, receipts, payment screenshots, Cash App balance pictures, etc., using fake Cash App payment screenshot generators.
People even produce videos using phony screen scrolling. These are all bogus apps that are just used to take your money.
Flip Cash for Bitcoin
Some scammers promise to give away Bitcoin for free or a small amount of money (usually way less than the current market price) on social media.
Once you send them the money, they will not send you any Bitcoin.
Read More: How to Send Bitcoin to Someone Through Cash App. Learn how to send Bitcoin across wallets in this guide!
Cash App Flip Social Posts
Here the scammer pretends to be a famous influencer.
They will create a fake giveaway for their followers, and to attend the giveaway, you have to perform certain tasks.
Once you enter the giveaway, the scammer will send you a DM saying you are the lucky winner.
But to receive the gift, you must pay a fee/tax. You may be told you are spending $50 to $100 to receive a $1,000 prize.
However, the scammer never sends you the gift and blocks you right away once they receive your money.
Fake COVID-19 Pandemic Relief Fund
During the COVID-19 pandemic, the federal government gave an allowance to affected citizens.
However, receiving and withdrawing the money was a bit of a hassle. So, scammers took advantage of it.
Here, they pretend to be a representative from the bank who will process the relief fund for you.
The fraudster will then ask for your Cash App details to process the money.
As soon as they received your Cash App details, they will take the government relief and any existing balance.
#CashAppFriday and #CashAppWednesday
Twitter and Instagram scammers have been targeting Cash App users with phony requests, money flips, and app referrals by using real Cash App giveaways.
Since 2017, Square has held weekly #CashAppFriday and #CashAppWednesday giveaways for Cash App users.
Cash App will post about the contest every Friday using #CashAppFriday or #SuperCashAppFriday on Instagram and Twitter.
Users can participate by sharing, retweeting, or commenting on the posts with their $Cashtag, a unique ID for users and companies to pay and receive money.
The app picks random winners and deposits cash into their Cash App accounts.
However, scammers pretend to be a Cash App representative and DM the participants.
They will ask users to send a small fee for receiving the prize. Then, they steal money from innocent users.
The video below gives an additional overview of some of the scams we've discussed here:
Are There Any Legit Cash App Money Flipping Opportunities?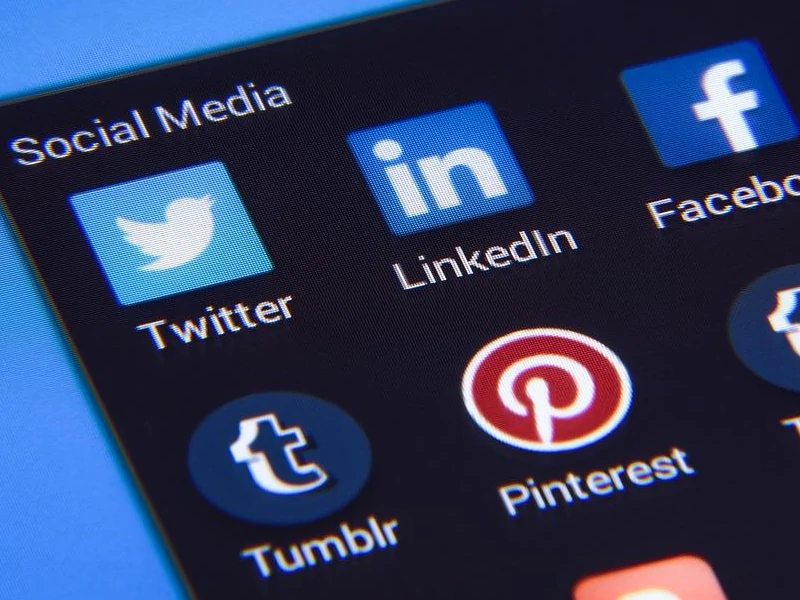 Genuine Cash App money flips do exist.
For example, when you open a Cash App account, you may collect a new user bonus in which you can turn $5 into $10.
You may also make money through the Cash App Referral Program which gives incentives for referring friends to the app through referral incentives.
Furthermore, legitimate businesses hold Cash App giveaways from time to time. However, you must check first whether the giveaway or deal is legit.
In the end, the term "Cash App flip" is commonly linked with Cash App scams. So beware!
What to Do if You've Been Scammed
If you think you have been the target of a fraudulent phishing attempt or scam, you should immediately change your Cash App PIN and then report the event by contacting Cash App support.
If I Was Scammed, Can I Get My Money Back?
There is no guarantee that you will receive a refund using Cash App if you were scammed.
Because Cash App is a peer-to-peer transfer platform, you can only request a refund from the person who got your money if the transfer was successful.
Canceling the payment before its completion is another choice that can be made if you figure out it is a scam while the payment is still pending.
Either way, you should contact Cash App support immediately if you lost your money on a Cash App flip scam.
Read our related article, Can You Cancel a Transaction On Cash App? for more on canceling unwanted transactions.
How to Stay Safe and Avoid Cash Flipping Scam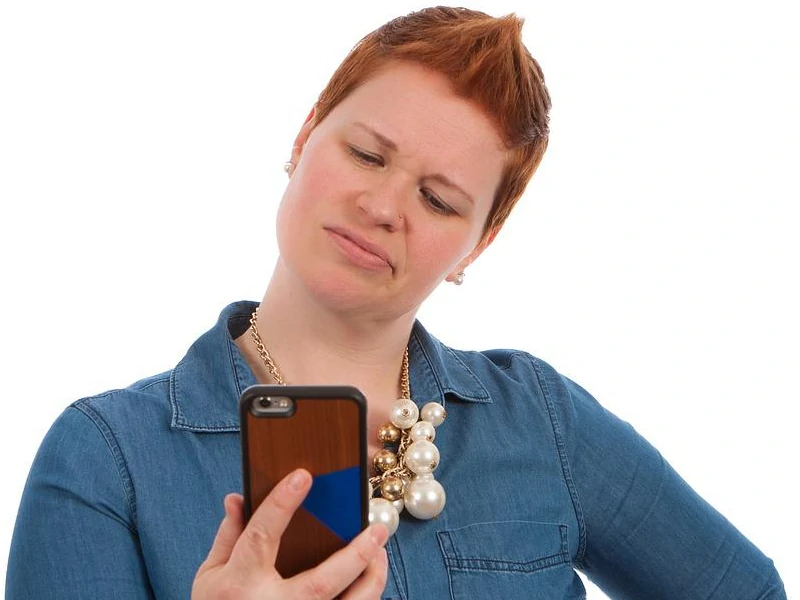 The most important thing to understand is that you must never send money through Cash App to strangers and expect to get money in return.
It simply doesn't work that way.
Cash App facilitates person-to-person transactions between friends, relatives, and genuine consumers and clients.
It might be a scam if a random individual sends you a direct message offering a large return or money for nothing.
Watch out for these things to avoid scams:
They guarantee to double or triple your investment.
Be careful of buzz words and terms that raise a red alert, such as "guaranteed, no risk, great return".
Scammers will often reach out to people on social media, in groups, or by direct message.
Check their social media profiles to verify whether their ID matches.
Check their Cash App profile to ensure the information is correct.
Don't give out personal information such as your phone number, login credentials or password, Social Security number, or bank account number.
They use high-pressure tactics and may tell you that you must move quickly, the bargain will be gone, or that only a few spaces remain.
Look closely at their $Cashtag if they claim to be someone you know.
What Cash App is Doing to Stop Scammers
Fraudsters frequently pretend to sell things online and request payment using Cash App.
Scammers are aware that there is no Cash App buyer protection, so you have no recourse if they can persuade you to pay for phony things.
In light of the uptick in scams, Cash App is always attempting to educate its users.
Here is an article from Cash App discussing scams and how to stay safe.
Because Cash App payments are fast, they have very little authority once the payment is made.
As a user, you should take precautions to avoid allowing fraudsters to steal your money.