Is Zelle BETTER Than Cash App in 2023?
What's better Cash App or Zelle?
Mobile technology and peer-to-peer (P2P) payment applications such as Zelle and Cash App are transforming how individuals transact money.
Cash App offers the benefit of serving UK consumers, while Zelle's key selling point is its minimal fees.
Several U.S. banks have integrated Zelle into their online banking systems to compete with remittance companies.
Keep reading for a comparison of Cash App and Zelle!
Zelle vs Cash App Comparison Table
Most financial institutions and banks in the United States have publicly endorsed Zelle, and more are incorporating Zelle into their online banking systems.
On the other hand, users of Cash App can get money even if they do not have a bank account.
Check out the comparison chart below:
Feature
Zelle
Cash App
Bank Account Required?
Yes
No
Availability
Only in the US
US and UK
Receiving money
Money goes into your bank account.
Money goes into your Cash App balance.
Limits
If your bank offers Zelle, they decide how much you can send.

If your bank doesn't work with Zelle, you can only send $500 per week.
Unverified users can send $250/week and receive up to $1,000/30 days.

Verified users can send $7,500/week, and receiving is unlimited.
Direct Deposit
Not a direct deposit method. Zelle takes the money from the sender's bank account and puts it right into the recipient's.
Deposit paychecks, tax returns, and more to Cash App balance.

Access direct deposits up to 2 days earlier than banks.

Instant Payment fee of 1.5%.
Payment Methods
Can't use a credit card, prepaid card, or international debit card. Only primary bank accounts are allowed.
Bank account, debit card, credit card (3% fee applies), Apple Pay, Google Pay, stores like Walmart, Dollar Store, etc.
Methods to Receive Payment
Only a bank account.
Bank account, debit card, mobile wallet, ATM.
Banking Institutions App Integration?
Yes
No
Digital Wallet?
No
Yes
Fees?
No fees.
Fees are charged for instant bank transfers and ATM withdrawals.
Card
No card.
Option to get a free, customizable Cash Card.
Safety
No guarantee of refunds if you're scammed or send money to the wrong person.
No guarantee of refunds if you're scammed or send money to the wrong person.
Investing
No investing platform offered.
Investing platform offered.
Cryptocurrency
Not available.
Only Bitcoin is Available.
About Zelle
Zelle came out 8 years after Venmo and 4 years after Cash App.
In its first 5 years of business, it has handled more than 5 billion transactions worth nearly $1.5 trillion.
Bank Endorsements
Its key to success has been a great strategy for getting the word out.
Some of the biggest banks in the country have built Zelle into their online banking services and mobile apps.
Early Warning Services is a fintech company that runs Zelle.
It is owned by 7 of the biggest banks in the US:
JP Morgan Chase
Bank of America
Capital One
PNC
Truist
U.S. Bank
and Wells Fargo
Read More: Can You Send Money from Zelle to Cash App? If you want to transfer money from your Zelle account to Cash App, look no further!
Handles More Transactions
Most users see it as an option in their desktop or mobile banking app, and in 2021, $490 billion worth of transactions went through it.
A big reason for Zelle's fast growth is its massive network of places where it can be sold.
The service has teamed up with almost 1,700 banks and credit unions, representing about 79% of all checking, savings, and money market accounts in the United States.
About Cash App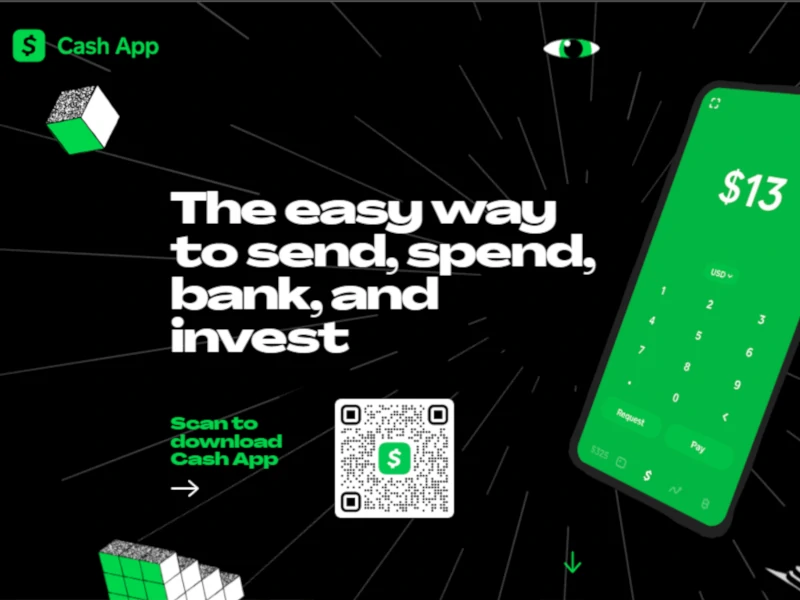 Cash App is a peer-to-peer payment app that lets people quickly send, receive, and invest money.
Users can send and receive money through Cash App, get a debit card, and set up direct deposits.
Block, Inc., which used to be called Square, Inc., made the app (originally called Square Cash) in 2013 to compete with mobile payment apps like Venmo and PayPal.
While Cash App is not a bank, it works with banks to offer banking services and debit cards.
The FDIC works with partner banks to protect the money in your account.
Offers Investing
Cash App invests through Cash App Investing LLC, a broker-dealer registered with the Securities and Exchange Commission (SEC) and a Financial Industry Regulatory Authority (FINRA) member.
Users can put as little as $1 into stocks with the investing feature, and there are some of the cheapest stocks on Cash App.
This is done by buying fractional shares, which are small pieces of stock.
The app can also be used to buy, sell, or transfer Bitcoin.
Free Tax Help
Users can file their taxes for free with Cash App Taxes, which used to be called Credit Karma Tax.
With this service, Cash App is quickly becoming a place where you can get all your financial needs met in one place.
You can even get a Cash App tax refund deposit to your account.
Zelle vs Cash App Compared
Several comparisons can be made between Zelle and Cash App, and some Zelle features may be better than Cash App.
However, Cash App offers some substantial advantages over Zelle in several areas.
Here's a more in-depth analysis:
Send and Receive Money
You can send and receive money with Cash App and Zelle, and the ways to do so are very similar.
With either app, all you need is the phone number and email address of the person you want to send money to.
Cash App has a unique feature called Cashtag names that lets users send money to each other.
How do you find your Cash App $Cashtag? Find out in the quick video below:
Fees
Zelle doesn't charge a fee to send money.
When people use Zelle, their banks may charge them, but users can find out about this ahead of time.
Cash App doesn't charge fees for transactions either, but users will have to pay for other things along the way.
This includes a 1.5% fee for instant transfers to a bank account and fees for using a Cash App card and taking money out of an ATM.
Limits
You can only send someone a certain amount of money through Cash App and Zelle.
With Zelle, the limit depends on whether your bank supports it.
If your bank works with Zelle, you can only send as much money as your bank lets you.
But if they don't support it, you'll be limited by Zelle's $500 weekly limit and can only send that much.
Whether or not your Cash App account is verified affects how much you can send and receive.
With an unverified account, you can send and receive up to $1,000 every 30 days.
Verified accounts can send up to $7,500 per week, and there is no limit on how much they can receive.
Card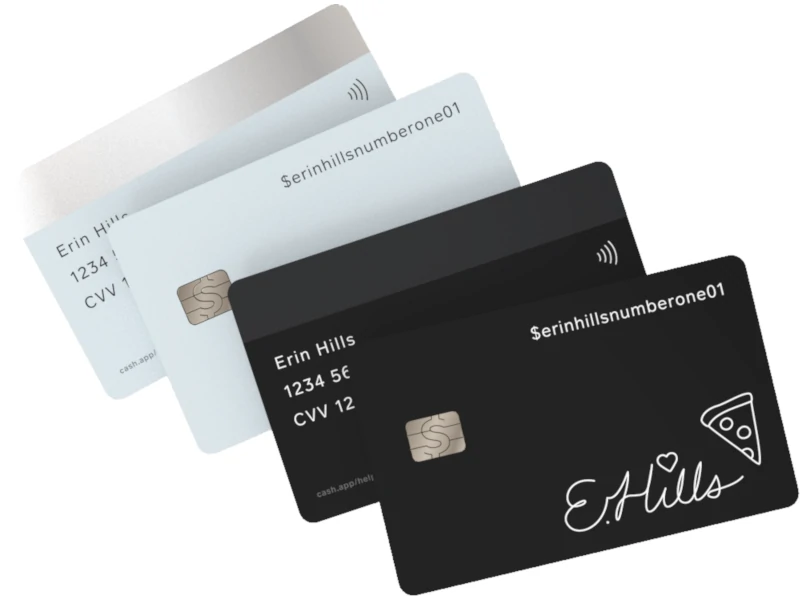 Zelle is a service that only works online and doesn't have any cards.
On the other hand, Cash App users can get a "Cash Card," which is a Visa debit card that can be used at ATMs and for in-store and online shopping.
You can use the Cash App Cash Card anywhere that accepts Visa debit cards.
The fun thing about the card is that you can add your name, emojis, and the color you want.
Check out these cool Cash App card designs for fun ideas!
Safety
Cash App and Zelle are about the same when it comes to safety.
When you use these apps to send money, you won't have to enter any extra security information.
Money arrives immediately, and you can't stop a transaction, which could be a problem.
No Refund Guarantees
It's essential to be careful because neither Cash App nor Zelle guarantees to give your money back if you send it to the wrong person.
Even though it's easy to ask for a refund, getting one depends on how nice the person is.
So, if you get ripped off, you might never see your money again.
No Fraud Protection
Fraud is common in this area, especially if someone knows how to use the technology.
These people might devise plans to trick you into giving them money.
Even though safety has improved, there is still no way to know that you will get your money back if you get scammed.
You should be careful about who you transact with when using P2P payment apps.
Transfer and Payment Options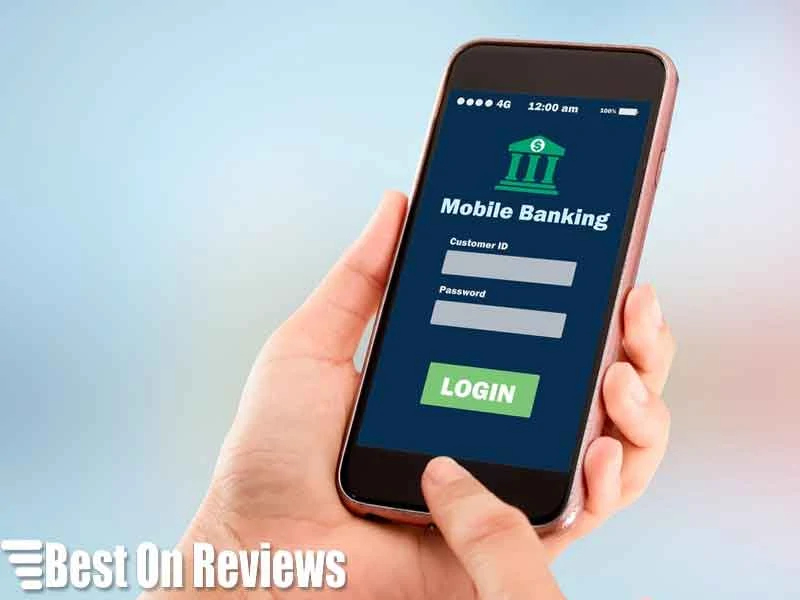 Zelle makes it easy to move money between U.S. bank accounts.
Users don't have to add money to a separate Zelle account because the money can go straight from one bank account to the other.
Even though this is a quick way to send money, some customers would rather use a credit card, debit card, or cash.
You can put money into Cash App with a bank account, send money to Cash App from Google Pay, Apple Pay, or a credit or debit card.
You can also add money at any participating convenience store.
Deposits to a bank account take one to 3 working days, while debit deposits are instant but cost 1.5% more.
Online and Offline Purchases
Cash App is a much better way to buy things online or in person.
You can buy things online or in person with either Cash App or the Cash Card.
Zelle doesn't let you do this. Zelle is still not accepted by most stores, both online and offline.
Also, small businesses can't sign up for the Zelle app with a debit card, and consumers who use the Zelle app and a debit card can't pay small businesses with a debit card.
Keeping Money
Cash App lets you keep money in your account balance, while Zelle doesn't.
Zelle doesn't keep a balance because any money you get through the app goes straight to your bank account.
Also, the money you keep in Cash App does not grow on its own.
This means that if you keep your money in these apps, you won't be able to earn interest on it.
Zelle sends money straight to your bank account.
Because of this, the money you store can grow from the interest banks pay.
Investing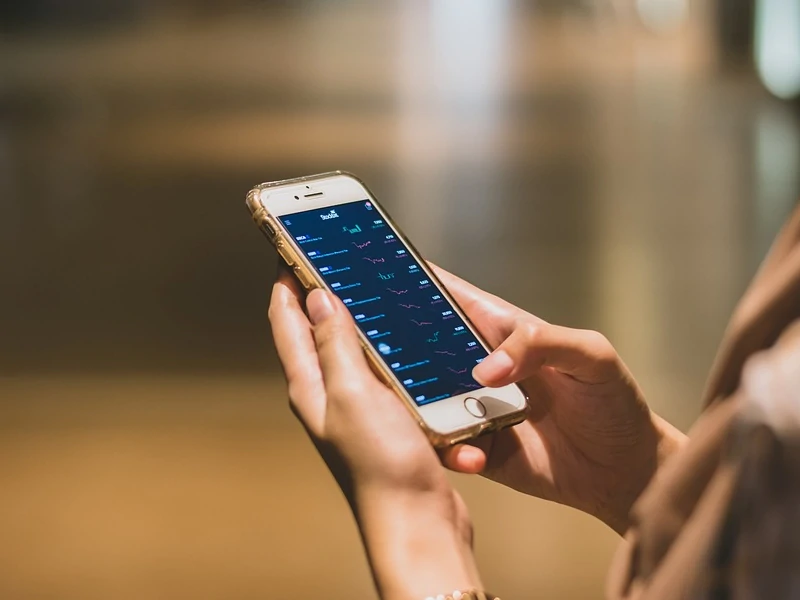 You cannot invest with Zelle. Its features are strictly limited to sending and receiving money, so is Cash App good for stocks?
Cash App is the best investing app for people who are just starting out because it makes buying and selling stocks easy, quick, and convenient.
On top of that, it lets you buy a share of any stock for as little as $1 through "fractional share investing."
However, its simplicity can make it annoying for investors with more experience to use.
In addition, you can only open a certain number of accounts and invest in a certain number of things.
User Platform
Most mobile payment platforms can only be used through an app, but you can use Zelle without the Zelle app.
Zelle works with many banks, credit unions, and other financial institutions, so many offer it as a service to their customers.
If so, you can use Zelle through the online banking service of your bank.
First Alliance Credit Union is one of the most well-known places that do this.
This is not something that Cash App has, as downloading the app is the only way to use Cash App.
International Transfer
Zelle is only available in the US while Cash App is available in the U.S. and U.K.
Cryptocurrency
You can send, receive, buy and sell Bitcoin with Cash App.
Zelle does not offer this feature.
FAQs
Is Zelle Better Than Cash App?
It depends on how you are using the apps.
If you don't want to utilize a smartphone app, Zelle is a viable alternative for making payments.
If you're looking for a connected debit card, and cashless online or offline purchases, Bitcoin Transfers Cash App is an excellent option.
Is Zelle or Cash App Safer?
Consumer Reports found that both Cash App and Zelle had very good security.
While using any software, users should exercise caution due to the presence of certain potential scams.
Neither app provides protection or a return for the money that is sent.
In addition, the transfer cannot be canceled or undone under any circumstances.
As a result, if you fall victim to a scam, you can rarely get your money back.
What is the Safest App to Transfer Money?
Safest app to transfer money: Cash App, Zelle.
Best for flexible payments: PayPal.
Best between friends and splitting money: Venmo.
Best for bank-to-bank transfers: Zelle.
Best for Bitcoin and new investors: Cash App.
Best with card features: Cash App.
Best for sending money internationally: Remitly.
The Final Verdict
Overall, Zelle is a good option if you want to use something other than a mobile app to make transactions.
Also, it lets governments and businesses send and receive money.
Cash App is a great option if you want an account-linked debit card and easy P2P money transfers.