Cash App Circle: Cash App Pyramid Scheme EXPLAINED
Today's payment platforms such as Cash App, PayPal, Venmo, and Apple Pay are not immune to frauds.
One such scam is a Cash App pyramid scheme called Money Circle.
The scam comes in a number of different forms, and the unfortunate reality is that, as time and technology progressed, so did this type of fraud.
Customer service scams, refund scams, and free money scams are all very common these days.
So, what exactly is the Cash App Circle scheme? In this guide, you'll learn about the Cash App circle and pyramid scheme, and the money loop system.
What is the Cash App Circle Scheme?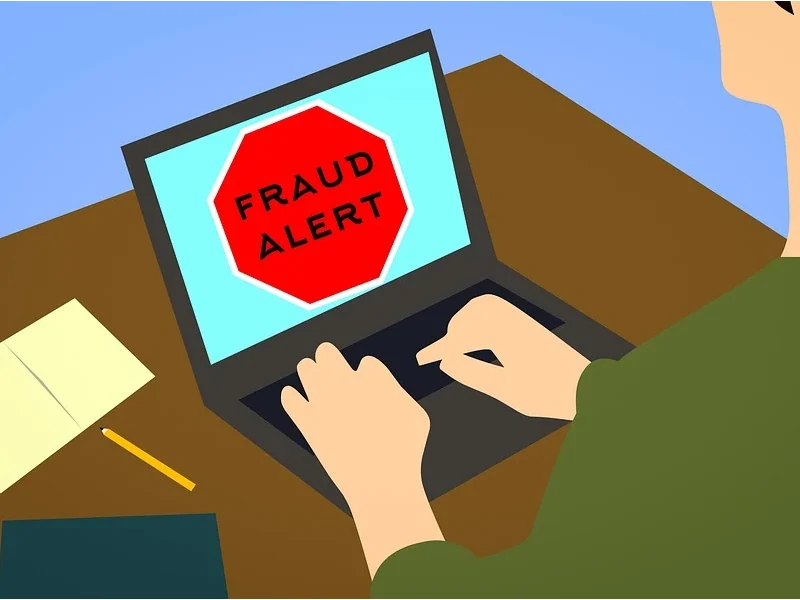 The Cash App Circle scheme is a type of investment in which each paying member recruits two other participants, and profits are awarded to early participants from money contributed by later participants.
Like other pyramid schemes, the Cash App pyramid scheme is a well-known fraud that has duped numerous people out of money.
Users are asked to submit money to a certain account in exchange for a significant return/commission if they convince other individuals to join up and send money, as well.
How Does the Cash App Circle/Pyramid Scheme Work?
The Pyramid/Circle Scammer will basically ask you to spend a particular amount of money (say, $100) to have your name put into the outer circle.
When all of the places in the circle are filled by other people, you then enter your name in the center to 'pay out' your money.
The circle continues to get filled by new contributors.
The inner-circle then rises up one to replace the center, the outer circle moves in to fill the inner circle, and people pay to be a part of the outer circle.
When you are in the circle's Center, it cashes out with the money, and then the next name moves up, the outer circle names move into the inner, and people pay again to enter the Outer Circle.
From a bird's-eye view the circle chart looks almost identical to the pyramid of all pyramid schemes, which are essentially in multi-level marketing (MLM) schemes.
For example: products by the companies Monat and Younique are entirely legal and dependent on the product being sold versus legal recruiting of other salespersons.
These companies work with a set proportion of the money produced by selling the product versus compensation by recruiting people (say $50 to join a team), of course legally.
Similar to a pyramid, the 'upline' makes the majority of the money, while the inner circle receives a portion of the outer circle's sales, and the center circle receives money as a commission from the other two.
The game eliminates the product, and you only make money when other people invest, and so on and so forth.
So, if someone pays, the pyramid moves, and someone gets paid; but, if no one else joins after you've paid and even climbed up, you don't get paid, and you've lost your initial primary investment.
Read More: Cash App Police Contact. Cash App may share your information with law enforcement under these circumstances.
How Does the $100 to $800 Work?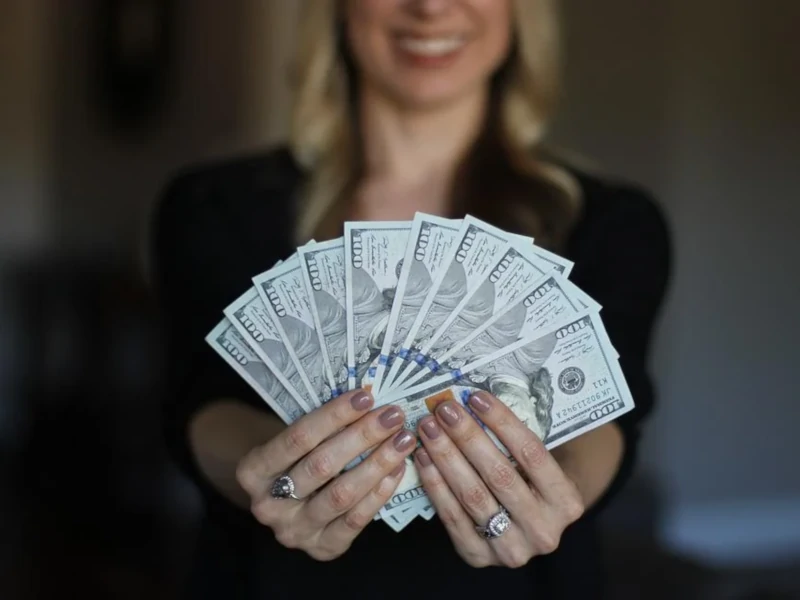 The concept of "$100 to $800" is a type of pyramid scam in which you invest $100 to acquire a position in an octagon (essentially, eight sides for $800).
According to the system, you must attract other people to participate.
You will get $800 as soon as your name appears in the middle of the octagon, but this payout is only dependent on others participating in the scheme.
Is the Cash App Circle Legitimate?
No, its sole purpose is to take your money by making false offers.
What About Multi-Level Marketing (MLM) Companies?
There are several legitimate Multi-Level Marketing (MLM) companies, including Amway, Herbalife, Avon Products, Vorwerk, and many more.
However, there are many bogus MLM scams that target people in vulnerable financial positions — you'll be lucky if it works because it's likely to fizzle out shortly before you even make your initial investment back.
Although there are real Pyramid MLM organizations, there are also many schemes that have created financial anguish.
The individuals who join these scams generally lose money and end up in a horrible situation.
These schemes strive to bring you into the "advanced in levels," and some even buy shares to satisfy the requirements.
So, the question remains – if you got scammed on Cash App, what do you do?
Cash App has said clearly that after the money is gone from your account, Cash App is powerless to intervene.
Is Cash App bank FDIC insured? Cash App is not FDIC insured, which adds insult to injury. This means that Cash App is not required by law to restore victims' money.
Does this mean you can't get your money back if you've been scammed? It all depends.
If you contact Cash App customer support within 24 hours, your chances of receiving a refund from Cash App are good.
Many customers have just gotten their money returned from the Cash App pyramid and money circle fraud.
Tips to Cash App Scams Protecting Yourself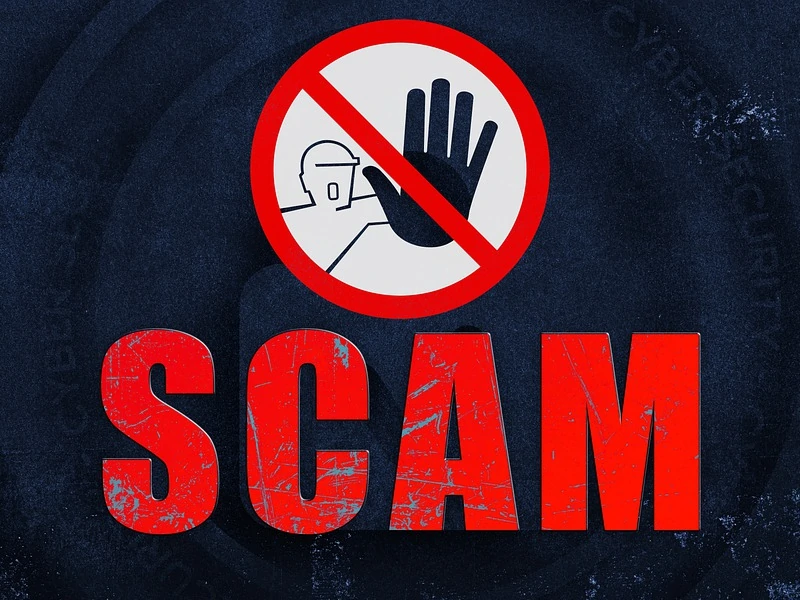 Some tips to protect yourself from Cash App scams are listed below:
Don't use Cash App to buy pets, tickets, or other products from strangers.
Never give out your personal information online, on social media, or over the phone. Scammers may be found on social media sites such as Instagram and Twitter.
If you receive an email or text message stating that you have won a prize or reward but must first submit the money, do not click on any links.
Avoid direct texting with strangers who promise you a financial award.
Never agree to transmit money or make a transaction in exchange for remuneration or a reward.
Never give up your account or personal information to anybody purporting to be a Cash App customer care representative or other employees.
Prices that look to be too good to be true almost always are and should be avoided.
Avoid storing too much money in your account; the more you keep there, the more you stand to lose if you are scammed.
Before sending cash to someone, double-check that it is going to the right individual.
If you think there is a problem with your Cash App account, you may contact customer service directly via the app or website to ensure that everything is in order with your account.
Why the Cash App Wheel Game Can Be Called a Pyramid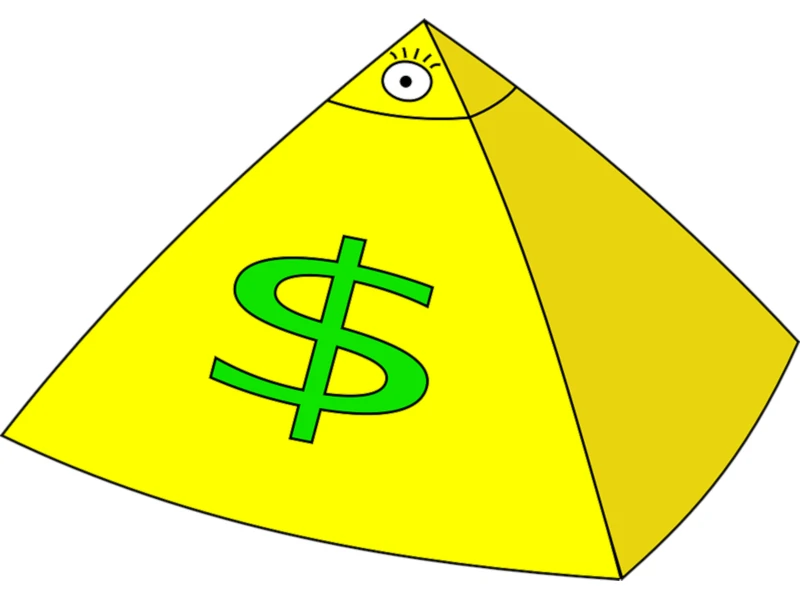 One of the telltale indicators of a pyramid scheme is that your revenue is based on mass recruiting rather than the sale of a valuable product.
As a result, the Cash App Wheel promotion's claims are plainly deceptive.
That is why this pyramid is also characterized as a deceptive method of generating money because it is based on the recruitment of an ever-increasing number of "investors."
That is, the original promoters find investors, who find additional investors, and so forth.
Please be in mind that pyramid schemes, like this one, are prohibited in several U.S. states.
Article 23A of the General Business Law of the State of New York 359-fff, for example, establishes the illegality of establishing and engaging in pyramid schemes (also known as chain distributor schemes).
Therefore, you should think twice before engaging in this form of profit-making.
Pyramid schemes are not only illegal but also a waste of time and money.
Because pyramid schemes rely on the recruitment of new members to generate revenue, they frequently fail when the pool of potential recruits runs dry (market saturation).
In such cases, only those at the top of the pyramid (often the founders and their closest associates) profit.
Others lose all of their original money as well as valuable time.