How to Get Money off Cash App Without A Card (Explained!)
Not having a Cash App Card is a hassle, but it's not the end of the world. The Cash App eliminates the need to visit a bank to withdraw cash.
We often visit banks to withdraw or deposit money only to find long queues that waste our precious time that we could have used to do other economic activities.
Cash App comes with a free debit card that you can use to withdraw funds from an ATM.
You can also draw money from the Cash App without an ATM. I will show you how to get money off the Cash App without a card as time goes by. 
To use a Cash App, you only need a smartphone and network.
The applications support both the android and the iOS operating systems, and if you have one, you can open a Cash App account and start enjoying the services that the company offers.
Things are now going digital, and you cannot afford to lag. As we speak, the App has more than seven million active users only in the United States.
The extensive usage of the App indicates that it is trustworthy. You can be sure that your money is safe.
Also, the transactions you perform cannot leak to the wrong hands. Your password is secure at all times.
Cash App has PCI Data Security Standard (PCI-DSS) Level 1 compliance. 
Transfer money from chime to Cash App or from Cash App to chime or any other relevant app without worries of losing your money. 
Read our related article, How to Get Money Off Cash App Without Card or Bank Account. No bank account? No card? No problem! You can still get your money off of Cash App.
Table of Contents
What is a Cash App?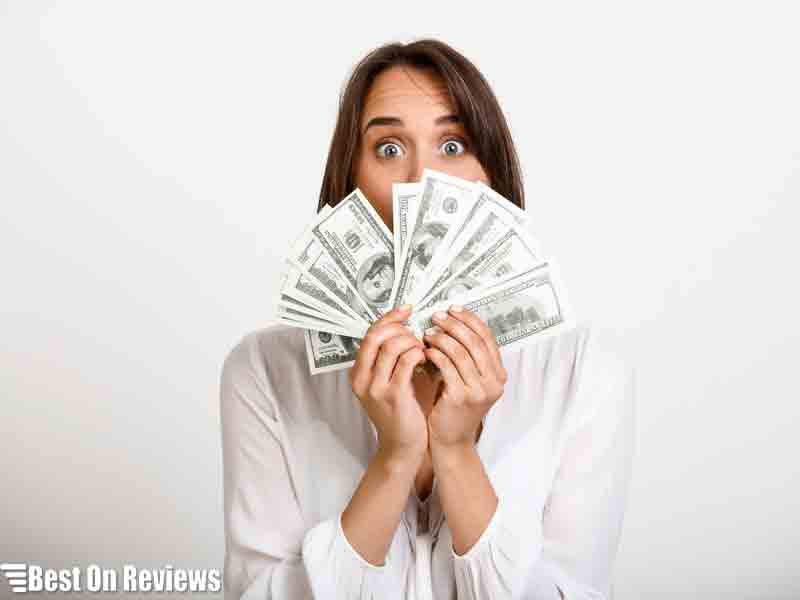 Cash App is a mobile application for sending and receiving money.
It is a peer-to-peer money transfer platform where people can transfer funds to one another.
Square Inc developed the App to enable users to send and receive money.
Upon creating an account with Cash App, you can begin sending money to others instantly.
You can also receive money immediately from other Cash App users of the same country.
It is important to note that Cash App operates in the US and UK only, making it unsuitable for international money transfers.
The App also has a free debit card that you can use anywhere where they accept Visa.
You can buy goods at shopping malls, groceries, supermarkets, filling stations, among other places where applicable.
You can also use the card online to purchase goods and services.
Generally, the Cash App is simply a digital wallet, just like the Google wallet, Facebook pay, PayPal, and Payoneer, among others. 
Is Cash App bank FDIC insured? The major shortcoming with Cash App is that the cash App accounts' money does not have total FDIC insurance.
That means in case there is an error or unauthorized access to your account leading to the withdrawal of your money, then you cannot get your money back.
However, that should not worry you.
As I had mentioned earlier, Cash App has tight security to prevent such scenarios from happening.
You also need to be observant when operating the App.
Do not use unsafe internet such as public WiFi, as hackers can easily access your phone or computer. 
Read our related article, Can You Use Cash App On Apple Watch? Discover everything you need to know about sending, receiving, and transfering money from your wrist.
How does Cash App work?
Once you download the App, you have to register and create a unique user name by the name $cashtag.
It is a unique identifier in the platform. Others can also find you via your email address and phone number.
That means that your phone number alone is enough to transact on Cash App.
The operation of the Cash App is not different from other digital wallets.
You can recharge your account with funds using a debit card that links to an existing bank account.
Moreover, the App allows you to transfer money from the App to your bank account.
Normally, the process usually takes 1-3 days to complete. You can also send funds to other users within the same country.
The Cash App is mainly for paying as well as receiving payment from others. You can pay or request funds from others.
To start the transaction process, tap the dollar icon, enter the other person's $cashtag, email, or phone and send or request the money.
When sending money, you must be careful to enter the recipient's details correctly.
Once the transaction goes through, you cannot reverse the money unless the other party decides to send it back.
The only transactions you can cancel are the pending ones. 
As I mentioned earlier, the Cash App has a debit card that you can use online or at physical stores to buy goods and services.
You can also withdraw money at ATM points.  
Read More: How to Withdraw From Bovada Using Bitcoin. If you use the Bovada betting app, you may wonder how to withdraw your winnings. Here's what to do!
Do I need a bank account to use Cash App?
A bank account is useful to load money to your Cash App account but it's not necessary.
You can operate your Cash App account by receiving money from friends and relatives or even transfer money from Paypal to Cash App.
You can also draw funds from an ATM point if you have a Cash App card. 
However, it's much easier if you set up your Cash App account to a bank account during account opening.
You can add a debit card that connects to a bank account.
By doing so, you can fund your account using your bank account or even withdraw money from a cash app into your bank account.
Linking your Cash App account helps you to enjoy maximum benefits.
The Cash App debit card is only for those who link their accounts to legitimate bank accounts. 
Accounts not having a connection with bank accounts are unverified and can only receive up to $1000 every month.
The maximum amount you can send in a week with an unverified account is up to $250 only.
Even though you can use your Cash App account without linking it to a bank account, you will miss many features. 
Read More: Cash App Savings Account: Can You Use Cash App as a Bank? Learn more about how you can use Cash App in this definitive guide!
How do I receive money in Cash App Without A Card?
There are several ways you can receive money in your Cash App account without a card.
For instance, can you transfer money from Venmo to Cash App if you need to make a transaction using the App?
Moreover, other users of the Cash App can send you money to your account. 
Sometimes people even want to know if it's possible to change the routing number on Cash App
Having a card is more beneficial since you will withdraw money at ATM's (for a $2 fee) without transferring it to your bank account and withdrawing over the counter.
You will also be able to conveniently pay for goods and services at various places that accept the Cash App card.
Before getting the Cash App card, you need to link your account to a bank. 
Read More: How to Locate Cash App Card. Whether you've ordered a new card or your current card is lost or stolen, we cover if you can track your card and how to order a replacement.
How to Get money off Cash App without a card
If you have money in your Cash App account and wonder can you withdraw money from cash app without a card, it is easy to do so.
You need to first install the Cash App on your smartphone before everything else.
You can as well login into your account on a computer. The step-by-step process involves the following.
Can't login to your account? Check out our guide, Cash App Unable to Sign in On This Device (Problem SOLVED)!
Open the 'Cash App' App on the smartphone you are using or login on to your computer.
Find out a '$' sign and click on the option 'My Cash.'
Next, tap on the 'Cash Out' tab under the total Cash app balance.
Enter the amount to transfer and review your information.
You should then tap on the 'Cash Out' option
choose either Standard Deposit or An Instant Deposit (with a fee)
Standard deposit speed takes long but has no fees. You can wait for up to three business days.
If you choose the instant deposit option, the money will be in the bank account within 30 minutes.
You have to incur a 1.5% fee with a minimum fee of $0.25 for the instant transfer option.
In case you have issues with money not reflecting in your account within the appropriate time, you can contact customer care via a toll-free number, +1-860-952-3721. 
See our related article on What is a Cash App Web Receipt and how do they work?
How To Get Money Off Cash App Without Card (Or Bank Account)
If you're under the age of 18 or don't have a bank account and you have lost your Cash Card, getting money off of Cash App is a little more involved, but not impossible.
Apple pay is your best bet to be able to use the funds.
If you're a teen stop by our How to Get a Cash App Card if You Are Under 18 article.
Click on the digital cash app card shown below
With the Cash app card showing, click on the 3 dots (or ellipsis)
A new screen will show up and you'll click on the "Add to Apple Pay"
Click Next
Read & agree to the terms and conditions
Tap Done and now your card has been added
Remember your PIN is the same you use to open the Cash App
Now you can use the funds to pay for anywhere Apple Pay is accepted

Failing that, you can always transfer the funds to a friend who does have Cash App and a bank account and they can pay you (if they're trustworthy of course!).
Read our related article on How to Transfer Money From Apple Pay to Cash App. It's EASY – and we show you what to do!
How To Pay with Cash App in Store Without a Card
It's currently not possible to spend money at stores without transfering to a friend (and they use their card) or at least having the virtual Cash App Cash Card.
As I've shown above, you can link your virtual cash app card to Apple Pay and use that in stores.
It is free to sign up and get a Cash Card though, which you can get by:
Selecting the Cash Card tab on your Cash App home screen
Press Get Cash Card
Tap Continue
Just be aware that you need to be at least 18 to apply for the card and you also muhst verify your account using your full name, date of birth, the last 4 digits of your Social Security Number, and your mailing address.
Read More: How to Order a Cash App Card for the First Time. New to Cash App? Here's how to order your first card!
How To Get Money off Cash App at an ATM?
You can't use the Cash App from your phone at the ATM, so you'll have to go and apply for the Cash App card and activate it in the Cash App settings.
You can set the PIn in the privacy setting in the Cash App.
Using the cash card at an ATM will cost you $2 for every time…
Read More: How to Activate Cash Card for Cash App. Activate and start using your Cash Card in MINUTES by following these steps!
Is It Possible to get money off Cash App without card at an ATM?
No unfortunately it's not possible to get money out of an ATM without the Cash Card.
The cards act as a key, and without it you can't "open" your account.
Then there's the option of borrowing some money from a good friend…
If you find yourself having lost a cash app card, contact Cash App immediately.
How to avoid charges on the cash app
If you need to avoid charges on your Cash App, you have to use the standard deposit method, which is free.
As I had indicated earlier, standard deposits complete within 1-3 business days.
Instant deposits take a shorter time of about 30 minutes and cost some fees. You need to pay a 1.5% fee or a minimum fee of $0.25.
Instant deposits are more useful when you send emergency funds for a particular issue, such as hospital bill payments, purchases for food, bus fare, and so on.
When you do not need the money urgently, there is no need to incur the fees. Furthermore, the two methods are completely secure.
Moreover, you can avoid sending money with a credit card since Cash App charges a 3% fee when you send funds using a credit card.
Instead, you can send money with a debit card or bank account, which is free.
Furthermore, the card offers instant Cash App cash back and Boost when you use it to pay in retails and restaurants, among other places.
You can save up to 15%. You can also benefit from the Cash App referral program that earns you $10 for every friend you bring on board.  
Read More: Cash App Dark Mode. Here are the benefits of Cash App Dark Mode and how you can turn it on (or off) on your Android or IOS devices!
Bottom Line
Cash App is a peer-to-peer money platform that allows people to send and receive money.
You can operate your account on a smartphone (download Cash App APK) or use it on your computer.
Linking your Cash App account to a bank account makes your account legitimate since Cash App verifies it for maximum benefits.
When sending money using Cash App, be keen to input the details correctly as you may lose your money to the wrong recipient.