Cash App Unable to Sign in On This Device (Problem SOLVED)
Cash App is a straightforward, safe, and secure smartphone app that allows users to send and receive money from one another.
Yet, many individuals are encountering the problem "Cash App unable to sign in on this device" while logging in.
Read on if you're wondering why Cash App can't sign in on your device. How can I log out of my Cash App on a different device?
This article will discuss the Cash App login issue with the possible troubles and solutions.
Possible Issues for "Cash App Unable to Sign In on This Device" Error Message
If you're unable to login into your Cash App, here are a few probable causes for these Cash App errors: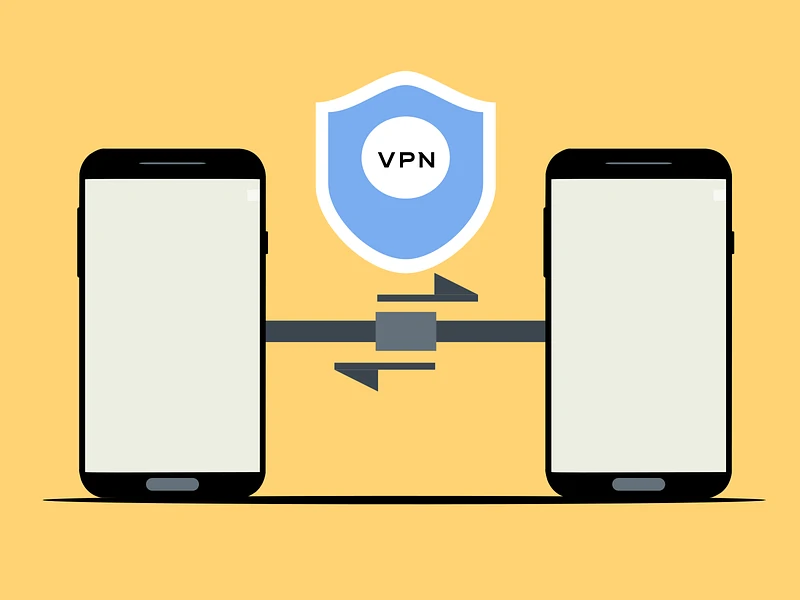 If you use a VPN or other location-hiding technology to use Cash App from outside of the USA or UK, you will be unable to log in.
You will receive the message, "Cash App is unable to sign in on this smartphone."
This is because these apps raise suspicions about your existence. As a result, Cash App occasionally rejects access to safeguard users' money and safety.
Wrong Login Details
Entering incorrect information on multiple events or the wrong OTP may also cause the Cash App Sign-in error.
You should check your log-in credentials first to see if this is an easy fix.
Poor or Unsafe Network Connections
Poor and insecure internet connections are the most common troubles that will result in receiving the message, "Cash App unable to sign in on this device."
The former indicates that your phone was connected to the internet, but the signal was too weak to permit the normal operation of an app, such as Cash App.
When you connect to an unsafe internet, you connect to a network that could monitor your phone and steal your password.
When you connect to an untrusted public network, this always happens.
When your phone is linked to an unknown public network, your personal data is in danger.
Cash App Policy Violation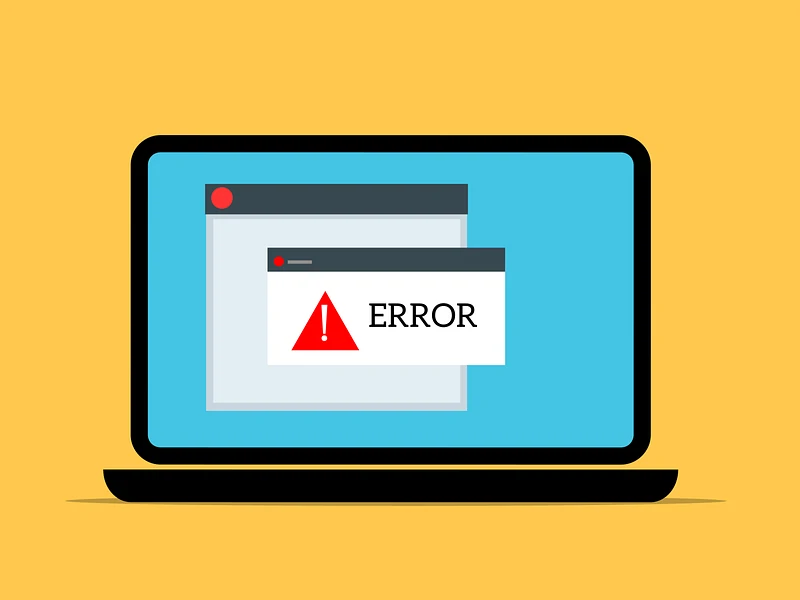 If a user violates a Cash App policy, the Cash App will stop them from logging in, resulting in the same error message "Cash App unable to sign in on this device."
Multiple Device Logins
In general, this is the main reason Cash App says it's unable to sign in on a smartphone.
Many device logins indicate that you are attempting to log in to Cash App on multiple devices simultaneously using just one account, which is a violation of the Cash App policy.
You can log in on several devices, such as your PC, your phone, or a friend's phone, but only one device may be logged in at a time.
Operating System Glitch
An operating system glitch may be because of your smartphone's operating system.
In reality, neither iPhones nor Android phones are ideal because iOS and Android occasionally crash or create a variety of issues.
Several bug concerns are now being discussed, and some of them will result in the Cash App keeps stating that it is unable to sign in on a device.
Outdated Version
Cash App will also be unable to sign in on a device due to an outdated app version.
We are all aware that any program must be kept up to date to function effectively, and this is also true of Cash App.
Basically, when a new version of an app is published, the previous one will malfunction, which is frequently a ploy used by the app's developer to get you to update to the latest version.
Apps Background Interference
When you're using another app and then switch to Cash App without completely exiting the previous app, other applications may still be operating while you're using Cash App.
If those other apps are using location tracking hiding tools, your existence will seem suspect.
Also, certain apps are incompatible with the Cash App if they are running concurrently.
As a result of these factors, the notice "unable to login on this device Cash App" will show.
Read our related article, Cash App Won't Stay Open. If you're having trouble launching Cash App, here are some possible problems and solutions!
How to Fix Cash App Unable to Sign in On This Device?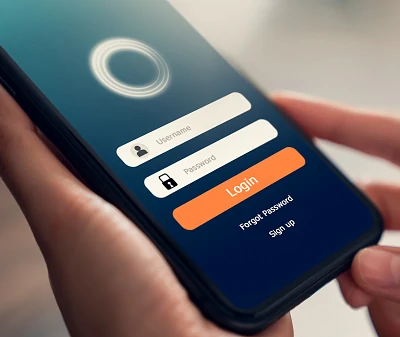 Following an understanding of the causes of Cash App "unable to sign in on this device" issues, this section outlines the troubleshooting steps for resolving Cash App sign-in problems.
Enter Correct Login Details
Check that you've entered the right login username and password for your Cash App account.
For example, we frequently forget to check caps lock or type too quickly, resulting in typing errors.
Also, if you have several Cash App accounts, make sure you are using the correct email and password.
Establish a Strong Internet Connection
Connecting to a strong and safe internet may resolve the issue. First, verify your internet settings, and then check your WiFi or cellular data connection.
If you are not at home and your smartphone is linked to a public WiFi network, it may cause problems logging into the Cash App.
You should also disconnect your device from a VPN (Virtual Private Network).
However, you may use your mobile data to log into the Cash App.
Log Out of All Other Devices
After logging into Cash App on many devices, an error message may appear claiming that Cash App cannot sign in on this device.
If you're logged in on another device, log out first. Then you may easily access Cash App on your mobile phone.
Update Cash App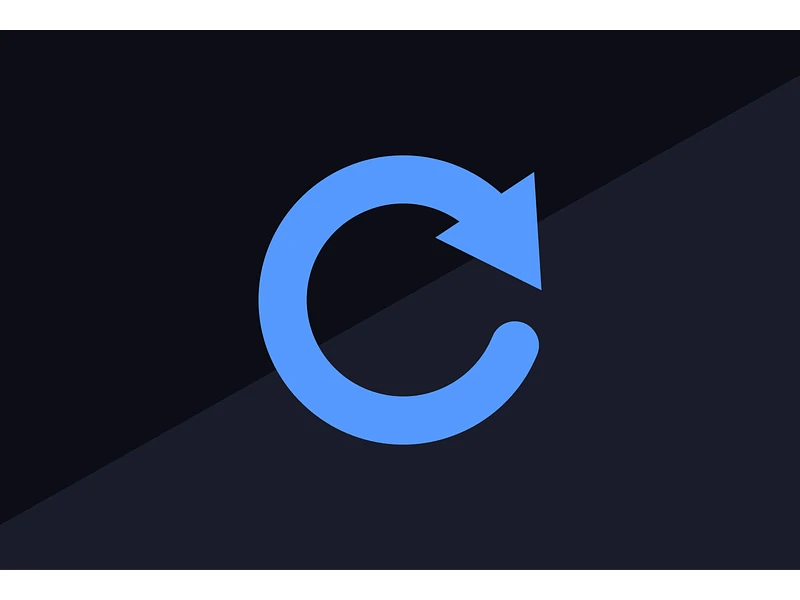 Check if your Cash App has been updated recently by checking your app store for the newest version of the Cash App. If it has, pick update and wait.
Open Cash App and log in with your account after the upgrade.
You may also log in using the Cash App application or website, but never use a third-party login.
Clear Cache
To clear the cache of Cash App, follow these steps:
From the Settings menu, select Applications or Apps.
Navigate to the App Store and look for the Cash App.
Select Storage and Cache from the resulting drop-down menu.
Choose "Clear Cache" from the menu.
NOTE: These settings may change dramatically between devices.
Close Background Apps
If Cash App cannot sign in on your device due to other apps running in the background, you should clear hidden background applications.
How to Close an App On an iPhone:
Swipe up from the bottom of the screen and pause in the center of the screen from the Home Screen.
Swipe left or right to find the app you wish to close.
To close the app, swipe up on the preview.
How to Close a Background App On an Android Phone
Swipe up from the bottom, hold, and then release.
On the app, swipe up.
To close all applications, swipe up from the bottom, hold, and then release.
Swipe your finger from left to right.
Use ReiBoot to Fix iOS Glitch
With the solutions above, you may be able to fix Cash App message of not signing in on this device, but you have limited influence over iOS issues.
You can use ReiBoot if you've tried resetting your phone.
You may use ReiBoot on your PC to fix iOS bugs without losing data, and it can fix 99 percent of iPhone stuck issues.
To try it, follow these steps:
Install Tenorshare ReiBoot on your PC. ReiBoot is then launched after connecting the iPhone. On the system interface, select 'Repair OS.'
Windows download btn Mac download btn. Then, on the next screen, select 'Fix Now.'
Fix Now Face the firmware page now. Select a path and then click 'Download.'
After downloading the firmware, select 'Start Repair' to begin the recovery after downloading the firmware file.
Tada! Your IOS system fixed.
NOTE: This is not an official iOS repair, but it is the quickest and most effective option.
Examine the Cash App Server's Current Status
The Cash App's servers may be unavailable. Check the Cash App's Down detection page to see whether the Cash App's server is down.
Uninstall and Reinstall the Cash App
Cash App is on the main screen. To get it, press and hold the Cash App icon and then remove it from the menu where you can get it.
Before removing the Cash App, make sure you have all the information you need to log in again.
Get in Touch With Cash App's Support Team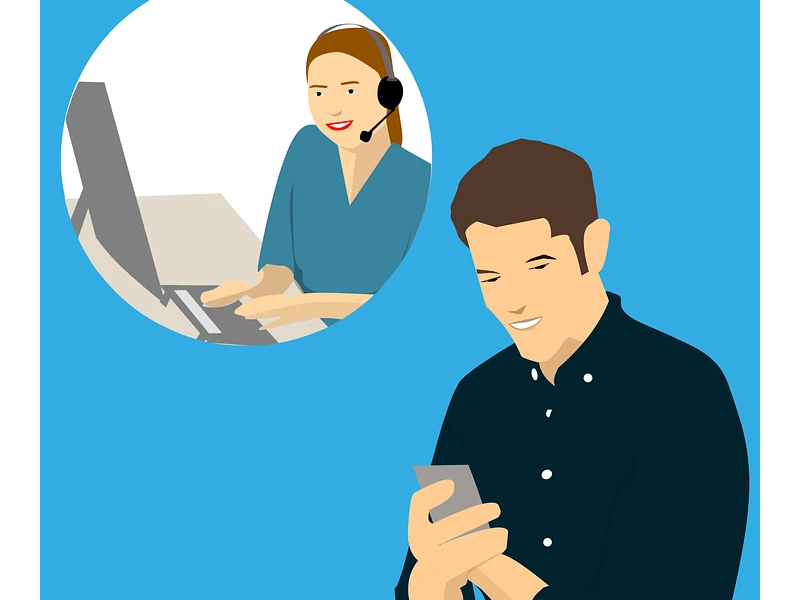 Cash App Customer Service is accessible 24/7 to assist you with any issues you may be experiencing.
Remember that Cash App workers will never ask you for money, your PIN, or your sign-in code outside of the app.
How to Access an Old Account from a Different Device
Your account might have been set up with a different phone number or email address.
If you've recently changed, you must sign in using the phone number or email address associated with that account. To do this, you must:
On the Cash App home screen, tap the profile icon. Sign Out and then enter the phone number or email address linked with the account you want to access.
Follow the on-screen instructions.
If you have difficulties logging in, try contacting the Cash App support team.
Login to Cash App Through Phone
Cash App sign-in is easy. Once the Cash App is fully loaded on your device, you may sign in to Cash App using your phone or the official website.
Here's How to Use Cash App on Your Phone:
On your Android/iOS device, open Cash App.
Click "Sign In" and enter your email/phone number.
You'll then get a confirmation code on your mobile.
Reply with your PIN/Touch ID.
After authentication, you may access your Cash App account.
How to Login to Cash App through the Web:
In case you lose your phone number or if you don't have your phone, you may access your Cash App account via the Cash App website.
You may log in to your Cash App account without a registered phone number. Here are the methods to login into Cash App via the website:
To begin, go to Cash App's official website.
Enter the registered email in the sign-in bar.
You will be emailed a confirmation code.
Enter the confirmation code into your Cash App account.
Then you will be logged into your Cash App account.
If you still can't log in to Cash App, pick "Help." You can choose from "Resend Code," "Edit Number," or "Call Me Instead."
Read our related article, Cash App Confirmation Code NOT Sending to Email or Phone. If you're still experiencing trouble, check out these solutions!
Cash App Sign In
To log into your Cash App account, you will get a one-time code (OTP) through your email.
Assuming you got an email with a sign-in code that you didn't ask for, Cash App suggests that you keep your Cash App email account safe by changing your password and setting up two-factor authentication.
If you sign in to your Cash App application on a device that isn't your own, be sure to log out when you are finished.
FAQs
Can I Login My Cash App On Two Devices?
Yes, you can. It doesn't matter whatever device you use to log in; the Cash App will reply to you.
There is no limit on how many devices may access your Cash App account because it is in your name.
Is the Cash App Available On Wi-Fi and Public Internet?
Yes, you may use WiFi or a public internet connection to access the Cash App. Because Cash App encrypts your data, using public Wi-Fi will not be an issue.
Using public Wi-Fi can expose your phone to a variety of vulnerabilities and provide bad elements access to your phone.
It is sometimes less about how safe Cash App is and more on how you use your gadgets.
How Can I Access My Cash App if I Don't Have an Email Address or a Phone Number?
You must contact Cash App customer care if you do not have a phone number or email address.
Click the help button on your Cash App's profile symbol and then pick the access old Cash App account option.
How Do I Log into My Cash App Account?
To begin, launch the Cash App on your Android/iOS device. Then select the option "Sign In" and put in your email/phone number.
The confirmation code will then be sent to your smartphone.
Enter the code and then confirm using your PIN/Touch ID.