Can You Send Money from Cash App to PayPal? Link Cash App card to PayPal to Transfer Money
The digital money market is growing fast and now many people are sending and receiving money electronically. Moreover, the payment of goods and services is now easy using electronic money. Mostly, this happens through the use of mobile phone apps or computers. One of the most notable is the Cash App. The question remains, 'can you transfer money from Cash App to PayPal?'
Well, it is possible to transfer money from your Cash App to your PayPal account. However, the process is not direct as there is no collaboration between Cash App and PayPal. The trick is using your bank account as a bridge to transfer funds to PayPal. We all know that PayPal allows you to link your bank account to your PayPal account so that you can transfer money from the bank to PayPal or from PayPal to your bank account.
Remember that when sending money from your bank account to your PayPal account, you need your PayPal account and routing number. You also need to understand how to transfer money using the routing number and account number. PayPal routing and account numbers are useful when performing a direct deposit. Also, the routing numbers are only for incoming payments and not for outgoing ones.
Table of Contents
What is a Cash App?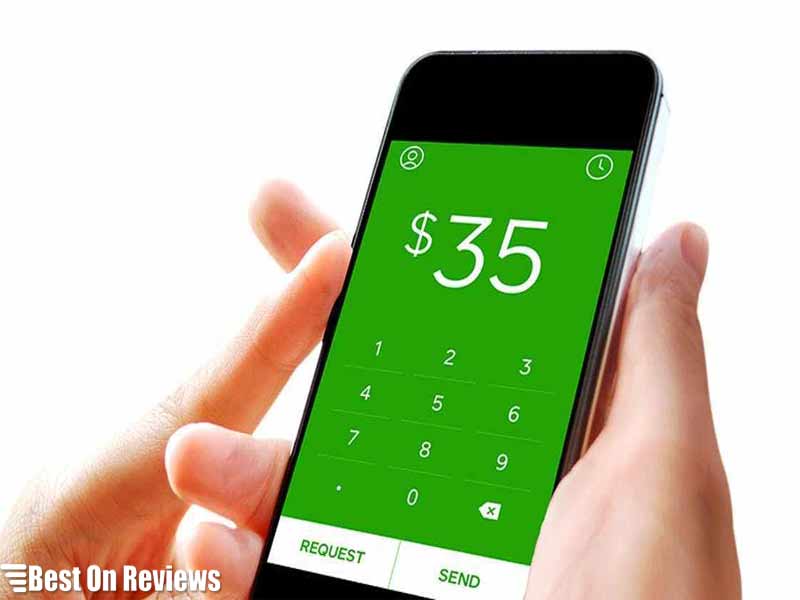 The Cash App is a payment app that allows peer-to-peer payment via a mobile device. The app was developed by Square, a notable digital payment Platform similar to PayPal in October 2013. As a Cash App user, you can get a Visa debit card that allows you to use funds from your Cash App account to purchase goods from retailers or make cash withdrawals from an ATM.
What is PayPal?
PayPal is an American financial company that operates globally as an online payment system for online money transfers. It acts as an alternative to traditional money transfer methods such as checks and money orders.
The company was founded in 1998 by Elon Musk, Peter Thiel, Max Levchin, Ken Howery, Luke Nosek, and Yu Pan. Up to today, the company has been growing bigger and bigger although facing stiff competition from similar companies such as Payoneer, WorldRemit, and Skrill among others. Its headquarters are in San Jose, California, USA.
Being one of the best ways to transfer money internationally, PayPal boasts of having more than 300 million accounts of people from different parts of the world.
Can we use a Cash App without a Debit Card?
Yes, you can still use your Cash App without a debit card to receive and send money to other people as well as making online payments. Cash App itself is a digital wallet just like other wallets such as Google Pay, Facebook Pay, and Venmo among others.
See our full article on How to Get Money Off Cash App without A Card (Or Bank)
How to link PayPal to Cash App Visa Debit card
You can add your Cash App Visa Debit card to your PayPal account. Follow the following steps to carry out the linking process.
On your smartphone or tablet, open your Paypal app.
Look for the gear-shaped icon at the top right corner of the Paypal home screen and tap it.
Among the options that display, select the bank and card.
If you have connected cards, you will see them here.
To add a new card, press the + sign tab at the top right corner and select the add debit card option and add your card number.
Next, put your PayPal password or touch the sensor, whichever is applicable.
Manually, enter your Cash App Visa Debit card's sixteen-digit debit card number, and tap next.
Next, enter the CVV number as well as the expiration date of your Cash App Debit card in the field provided.
Type your billing address in the box and tap the link card tab.
When the link-up is successful you will see the Cash App debit card under the bank and card section. You can easily use funds from your card with PayPal for payment of goods and services.
Read More: Cash App Dark Mode. Discover the benefits of dark mode and how you can turn it on (or off) on your Android and IOS devices!
How to Transfer Money from Cash App to Paypal
You might be used to sending money from one account to another account of the same bank or from one bank to the other whereby you need to know how to withdraw money with an account and routing number and especially when paying off your electricity, internet, and water bills. Well, with the Cash App wallet, you can as well pay your monthly bills as well as sending money to others. In our case, you can successfully send money to your PayPal account by using your bank as a bridge.
First, you need to download and launch the Cash App on your mobile phone. Next, tap the dollar ($) icon located in the middle of the screen and then taps the CASH OUT option. You will see your total amount of money in your Cash App account. Next, enter the amount of money to transfer to your bank account and then tap the CASH OUT option. The screen will display a pop up asking you whether to use a STANDARD or INSTANT way to transfer money.
When you choose the STANDARD option, the transfer process will take up to three days to complete. The INSTANT option allows instant transfer of funds in your bank account but you have to part with a 25% fee of the total amount you are sending.
Read More: What Does Cash Out Mean On Cash App? We discuss cashing out, what it means, and the various ways you can get paper money in your hand!
The next step is to send the money in your bank account to your PayPal account.
Log in to your PayPal account.
Select the TRANSFER MONEY option.
Select ADD MONEY TO YOUR BALANCE option and enter the amount to transfer to your PayPal account.
Tap the ADD option.
Proceed to ADD $ to complete the transfer process.
Once the transfer is successful, you will receive a confirmation message from PayPal to your registered email address. Your bank may also send you a message with your phone number. As simple as that, you can successfully transfer funds from Cash App to PayPal. Maybe in the future, the two companies will collaborate for direct money transfers.
Alternatively, it might be possible to use a Cash App Visa debit card to transfer money into your PayPal Cash Card. It is a good example of how to transfer money from a debit card to another debit card. Cash App supports debit and credit cards from Visa, American Express, Discover, and MasterCard. However, for now, Cash App does not support ATM cards, Paypal, and business debit cards.
How to use a bank account on the cash app
You can use your Cash App to make a direct transfer of funds to your bank account or even send money from your Cash App to your bank account. However, to use your bank account with Cash App, you have to link it to the app. Follow the following steps to link your bank account with your Cash App.
Open the Cash App on your phone or tablet.
Navigate to the tab "Banking" at the home screen of the Cash App and select "Add Bank".
Enter your bank account details.
Your bank details will add and you will see the changes.
See our related article, Can You Use Cash App On Apple Watch? If you're glued to your Apple Watch, reading this article is a must!
How to get money Off Cash App without a bank account
If you do not have a bank account, you can still cash out money from the Cash App account. This is possible if you have linked your Cash App account with a card, either a credit, debit, or prepaid. In fact, instead of transferring money from your credit card to a prepaid card online, you can transfer the money from your Cash App to the prepaid card if you have already linked your credit card.
Now when it comes to linking your card to your Cash App, following the steps below will be of great help.
Open the "Cash App" on your phone.
Navigate to the option "My Cash" in the middle of the home screen.
Select the option "Cash Out".
Enter the amount you want to cash out and confirm your entry by tapping the "Cash Out" option.
A new screen appears from where you have to choose either INSTANT or STANDARD deposit. For instant deposit, the money reflects directly in your account while for the standard deposit, it may take up to three days. Instant deposit charges 25% of the amount to transfer while the standard deposit is free.
After selecting either the Instant or standard option, the money will reflect in the linked card account.
If you do not have a card, there is no way you will cash-out money from your account. You can get either a debit, prepaid, or credit card to link to your Cash App account. I prefer a credit card since it helps you to build your credit scores. Even when having bad credit scores, you can get a second chance credit card with no security deposit from various institutions that offer such cards.
Read More: Does Plaid Work With Cash App? Find out if you can link Plaid and Cash App in this short how-to guide.
Bottom line
It is possible to transfer money from your Cash App account to PayPal. Although it is not possible to transfer funds directly to PayPal, you can use your bank as a bridge to transfer money from your Cash App to your PayPal account. Moreover, you may add your Cash App Debit Card to your PayPal account to access the funds in your Cash App with your PayPal account.