How to Send Money to a Netspend Card
Netspend was founded in 1999 and is currently a leading issuer of prepaid debit cards, prepaid debit Visa cards, Mastercard, plus other commercial prepaid card solutions.
The Company has over 10 million subscribers served in the U.S.
However, Netspend cards are genuine, and there are various ways you can get a Netspend card.
After receiving your card, you can activate it via the phone or online, as with any other credit or debit card.
Moreover, Netspend cards form part of prepaid debit cards that you can use to conduct various business transactions at places where Visa and Mastercard are acceptable.
Besides, you can still use them at ATMs, and knowing how to send money to a NetSpend card is useful.
You can reload money to a Netspend card through numerous ways when your balance gets depleted.
Notably, these cards provide advantages to consumers lacking access to traditional financial services, banking accounts, or credit cards.
Most importantly, the Netspend card provides some of the fundamental features a traditional bank card offers.
The features customizable text alerts, on-the-go account management via mobile app, virtual account numbers to help curb fraud and identity theft, federal deposit insurance, and zero liability through the issuing bank. 
Additionally, Netspend cards are compatible with Western Union and PayPal, enabling you to move money to family and friends, plus transfer funds between accounts as required.
What is Netspend?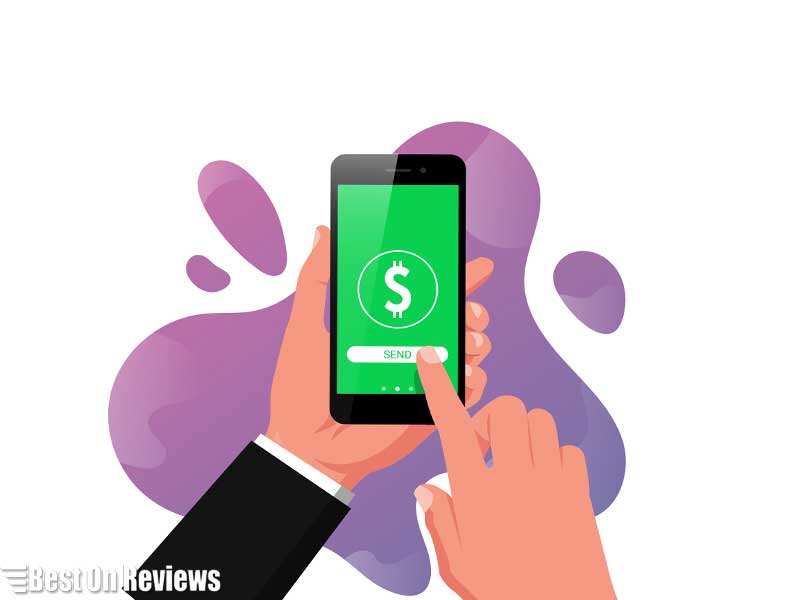 Netspend is a well known reloadable prepaid card suitable for those intending to manage their money.
It provides a mobile app that helps track your finances, and still, you can deposit checks using the app.
Netspend can enable you to transfer money from one netspend card to another straightforwardly and conveniently. 
However, Netspend prepaid Visa cards and MasterCard are popular prepaid debit cards that need neither credit check nor minimum balance.
Besides, all transactions carried out using Netspend cards get insured by the Federal Deposit Insurance Corporation (FDIC).
Plus, the cards can get used anywhere, Debit MasterCard and Visa debit cards get accepted.
If you have a NetSpend card, you can shop over the phone and online, make in-store purchases, and withdraw cash at ATMs worldwide.
In a nutshell, Netspend enables you to;
Make purchases at stores, through the phone, and online.
Withdraw cash at ATMs worldwide
Pay bills, rent, and other necessities
Manage your money on-the-go.
Sign up for Anytime Alert for balance updates by text message or email.
Read More: Does Netspend Deposit 2 Days Early? You can receive your money up to 2 days early with Netspend. Learn how to get started.
How Do Netspend Cards Work?
NetSpend prepaid cards are different from credit cards in that you add funds first to the card before using the card.
You can use a Netspend card to pay for shopping, pay online bills, refill your gas tank, and withdraw cash from ATMs.
Besides, these cards have the flexibility of being used as a credit card or a debit card.
When used as a credit card, it includes a $1 transaction fee, and when used as a debit card, it has an even higher cost of $2.
However, there are some variations to these charges, but they usually range between $1-$2.
There are also charges for cash withdrawals at ATMs that vary depending on location, with international transactions involving more expensive fees.
If you are a heavy user, you can scale up your subscription to the FeeAdvantage Plan for $5.00 or Netspend Premier FeeAdvantage Plan for $9.95 per month.
Additionally, over-the-counter cash withdrawals get charged $2.50 per transaction, plus a transaction surcharge for foreign OTC cash withdrawals.
There is a cost of $2.50 per withdrawals for domestic ATM cash withdrawals, while international cash withdrawals get charged $4.95 per withdrawal, plus the foreign transaction surcharge.
Read our related article, Does Netspend Charge Per Transaction? Discover more about the fees you may have to pay while using your Netspend card.
How Can Someone Send Me Money To My Netspend Card?
Netspend cardholders can send money to other Netspend customers and Control, ACE Elite, and Purpose cardholders.
If someone wants to send money to your Netspend card, the sender needs the recipient's name and FlashPay ID.
FlashPay, which functions with these Netspend brands, is a service that enables people to move money to and from their prepaid accounts.
However, FlashPay customers can receive money or send it with just a few clicks.
To send money to someone, you log into your online Account Center, put their name, FlashPay ID, and the amount of money you wish to send, and that's it!
On the other hand, to receive money, your friends and family require your name and FlashPay ID, which can get accessed on your Online Account Center.
So, if you intend to send money to your family or just split the check with some friends, now you can.
Read our related article, Does Uber Take Netspend Cards? See the various payment methods you can use for your next Uber ride.
How Do I Have Somebody Else Put Money On My Netspend Prepaid Card?
One way somebody can put money into your Netspend card account is to get your paycheck directly deposited.
You can have some government payments as direct deposits to your Netspend account, such as veteran's benefits, Social Security payments, and, in some states, unemployment benefits.
After receiving the money in your Netspend account, it would help transfer money from Netspend to Bank Account for extra security.
If someone makes a direct deposit to you, funds get available quickly, and you won't have to deal with paper checks or cash.
To make the process simple, you can receive a routing and account number from Netspend that you can give to your employer or anyone else who would send you a direct deposit, the same way with a traditional bank account.
Besides, the routing and account numbers are available using the phone via logging in to your Netspend account online.
How Much Does It Cost To Order a Netspend Card?
You can order a Netspend card online through the Company's website or get one at participating retailers for a small fee.
The cards get sent using mail within seven to 10 days after placing an order online.
Upon arrival, you must activate the Netspend card and put funds into the card before you start using them to pay bills or make purchases.
However, signing up for an account on the Netspend website is very simple. You require availing your name, email address, and physical address on the Netspend website.
Additionally, it's important to first compare the different packages by observing each package's fees, features, and benefits.
Once you pick your preferred package, click the sign-up button to navigate to the sign-up page.
The page needs users to provide their name, physical address, and email address.
Alternatively, you can purchase the Company's card from a qualified retailer such as a check-cashing store, gas station, or grocery store. 
The participating retailers usually put the Company's sticker at the counter.
Besides, the registered retailers require you to provide your name, date of birth, address, and a duplicate of an official identity document like a passport or driver's license.
The participating retailers sell the cards for a price ranging from $2.95 to $4.95.
Read our related article, How Can I Track My Netspend Card? If you haven't received your Netspend card, this guide can help!
How Do I Add Money To My Netspend Card Account?
There are various ways you can use to load funds to your Netspend accounts. They include:
1) Check Deposits
If you have a check from someone, you can deposit that to your Netspend account.
This process gets done by taking an image of your paper check through your Netspend's mobile app on your smartphone.
Alternatively, you can physically present the paper check to many of Netspend's reload locations to deposit it to your account.
Besides, a search engine on the Netspend site will direct you to the retail locations near you.
Read our related article, Can You Mobile Deposit a Check On Netspend? to learn how to use this feature and get your questions answered!
2) Cash Deposits
You may also want to add money to your Netspend account. You can achieve this at several retail locations, such as national chains like Walmart and 7-11 stores.
However, Netspend provides over 130,000 locations around the U.S where card bearers can add cash to their accounts. Different stores impose different charges for the service, and some don't attach a fee.
You can confirm how much it costs to add cash at a particular store via the online search tool.
2) Bank And PayPal Transfers
You can also send money to a Netspend account using a traditional bank account if you own one or use PayPal, the online payment service.
You can use your bank debit cards, savings, or checking account balances to load funds to the card.
PayPal also provides a convenient way to link your Netspend cards and put money directly to the prepaid cards.
Read More: How to Dispute a Transaction On Netspend. If you notice an unauthorized transaction, you can dispute it. Here's how!
Can My Family Send Me Money From Their Bank Account To My Prepaid Netspend Card?
You can receive cash to your prepaid NetSpend card from your family through an online transfer from a bank account.
Bank transfers are cost-free with almost all prepaid cards, and the money transfer process gets completed online.
However, there are few steps to take, and ending the process can go for a few days.
You need to get the bank account number and routing number attached with your prepaid card to receive funds from other people's bank account.
You can also check how to transfer money from a debit card to another debit card for information purposes.
Can you reload Netspend with credit card? Learn more about ways to reload your card in this guide!
Bottom line
Netspend provides an easy way for unbanked individuals to navigate across the cashless society.
If you don't have access to banks, you can render the most straightforward tasks, including shopping online or paying bills using the Netspend prepaid card.
Interestingly, Netspend doesn't need a bank account or have a credit check. Hence, anyone can qualify regardless of the credit ratings.