How to Transfer Money From Netspend to Bank Account
Netspend is an American company that has its headquarters in Texas, USA. It deals with debit cards and claims to offer a suitable alternative to checking account credit cards, debit cards, and even cash. They give you personalized debit cards after providing them with your details, such as official full names and physical address. You can load money or transfer it to your bank account if you know how to transfer money from Netspend to a bank account.
I will discuss how you can transfer your money from your Netspend card account to your bank account, so do not worry about it for now. So, once they produce your card, they send it to the address you give and thus you have to be very precise when giving the details. Once you receive the card, you have to activate and load it with funds for various uses.
Netspend debit cards are Visa and MasterCard. The card allows users to add, spend, and withdraw money. You can even transfer funds to other Netspend users with ease. As a Netspend cardholder, you have to know how to transfer money from one Netspend card to another so that you can always do it when the need arises. However, the process is almost the same as with other cards from other companies. Here, you will only need the card account number of the recipient.
How can I transfer money from Netspend to my bank account?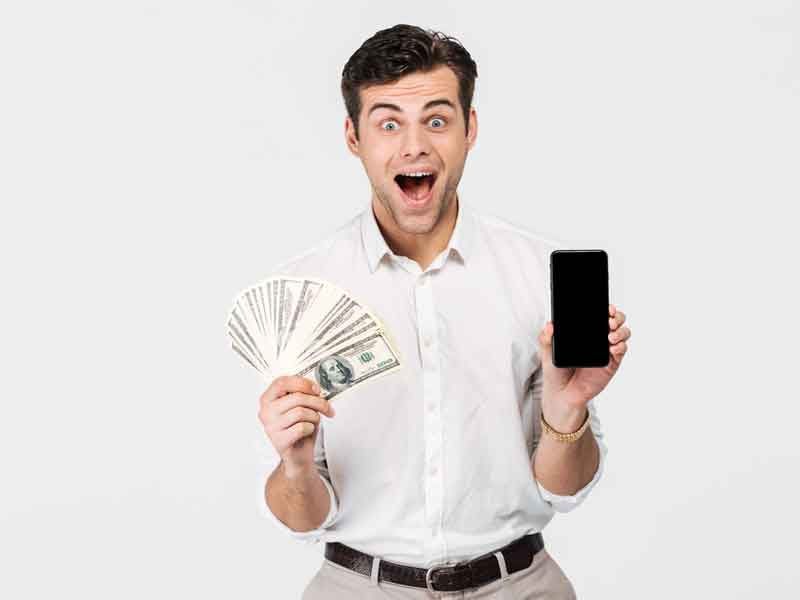 Sometimes you may need money in your bank account for savings or repay a loan, among other needs. If the money is in your Netspend account, you only need to transfer it to your bank account. However, Netspend does not allow the direct transfer of money from your Netspend card account to your bank account. What happens is that you can link your bank account for top-ups by following the steps below. 
i) Log into your card account online and get the routing number
When you receive your card, it is always essential to create an online account for the card. An online card account helps you to manage your money effectively. If you do not have an online account yet, you have to create one. The routing number helps to identify the receiving bank.
The routing number has nine digits and tells where you opened your account. Some people call it an ABA or RTN number. For bank accounts, check it at the bottom of your checkbook. You can also check it on your bank's website.
ii) Log into your bank account online and add the Netspend card as one of the cards you can fund using your bank account balance
Here, you will need the routing number and account number of your Netspend account. That is why I earlier indicated that you have to take your Netspend account as a separate bank account.
ii) Send money to your Netspend card account
Once you successfully link your Netspend account to your bank account, you can always load your card with money for use. So if you had questions 'like where can I load my Netspend card?', then you have the answer. You can also directly deposit your Paycheck.
Also, you can receive money from your friends or load at reloading locations. To transfer money from your Netspend card to a bank account, you may have to withdraw it at an ATM point, and then deposit it at your bank. It is an indirect way to get money to your bank account if you need it there. 
How do I transfer money from Netspend to a bank card?
If you wonder whether you can transfer money from your Netspend to a bank card, then know that it is not possible if the card is not a Netspend one. You can only transfer funds to other Netspend cardholders.
To carry out the transfer process, log into your Netspend card account. Ensure that you have the recipient's name and their FlashPay ID. Once you log in, enter the recipient's name, FlashPay ID, and the amount you want to transfer and send. It is that simple.
For others to send you money, you also need to provide them with your FlashPay ID and name. Find your FlashPay ID at the Online Account Center on your online account page.
Advantages of a Netspend account
When you get a Netspend card, you will enjoy a lot of benefits. The following are some of the benefits you can enjoy.
i) No credit check
Netspend card is a prepaid debit, and thus no need to check your credit scores and history. Companies that issue credit cards and loans are the ones that need to check your credit scores. It means that no hard inquiries and that your credit scores will remain intact. However, the card usage will not earn you any credit scores since the issuer does not report to the credit bureaus.
ii) No activation fee
Some cards may charge you to activate your card, but Netspend will not. All that you need to do is load your card with cash once it is active.
iii) No minimum balances
You will not have to maintain a certain balance, and thus you will not pay fees for an empty account. However, your initial load value must be at least $10. Other benefits of Netspend Prepaid debit card are;
You will get cashback and personalized offers just for using the card.
Earn $20 credit for inviting a friend.
Save as the company allows you to set some money aside for future use.
 Create a virtual card number that links to your account, and
Zero liability if someone uses your card illegally.
What is the Netspend Fee Plan?
Despite having numerous advantages, the Netspend card has several fees that ensure that the company also makes money in the process. The following fee plans are available, and you can choose the plan that suits you.
1. Monthly Plan
The plan will give you simplicity and value. You will enjoy unlimited transactions and a low monthly fee. However, customers can upgrade to Netspend Premier and save almost 50% on monthly fees and pay $5 each month. To qualify for the Netspend Premier, you must enroll in Direct Deposit and allow the concerned to send payroll checks or government benefits to your card.
You also need to have a total direct deposit of $500 in one calendar month, in payroll or government benefits. The plan will also allow you to customize your card with your favorite photo for free. You will also get a purchase cushion of up to $10 if you fall short of money.
2. Pay-As-You-Go Plan
The plan offers more flexibility to the users. There are no monthly fees for the plan as you are not sure how many times you will use the card in a month. With the program, you can use a Netspend debit card to shop and pay bills.
Furthermore, you will be able to earn cash backs from select retailers. Also, get mobile alerts and texts to the mobile app. Pay-As-You-Go Plan is useful if you do not want to commit yourself to monthly fees.
Similar ways to transfer money
Although we have seen that you cannot transfer money directly from Netspend to a bank account, you can transfer money to your bank using other ways. These include;
1) Bank transfers
Bank transfer is a common way to transfer funds. You can transfer money to someone else's bank account either of your bank or a different bank. If you transfer money from your account to another bank account of the same bank, you will only need the recipient's account number to send money. The funds may reflect within a few minutes.
However, when transferring money to a bank account of a different bank, you need both the routing and account numbers of the recipient. It may be a bit costly to send money across banks. Furthermore, the process takes longer to complete. Mostly, it takes 1-5 business days for such a transaction to complete.
2) PayPal
PayPal is the most common international money transfer platform that supports numerous currencies. It operates in different nations of the world despite being an American company. You can transfer funds from PayPal to your bank account and wait for 3-5 business days for the process to complete. However, you must first link your bank account with PayPal.
3) Western Union
If someone sends you money via Western Union, you can transfer it to a bank account. The process takes 2-5 business days before the money reflects in your account. You have to provide MTCN (Money Transfer Control Number) and a valid government ID.
4) Pay Bills Online
Paying bills online is one of the common ways to transfer money to a bank account. You may use your bank account or a mobile wallet to carry out the process. The service provider gives you their bank account details where you can pay the bills.
Read our related article, Does Uber Take Netspend Cards? See which forms of payment are accepted by Uber – and which ones aren't!
Bottom line
You cannot send money directly from Netspend to your bank account. Still, if you have money on your card and need it in your bank account, you can withdraw it at an ATM point and deposit it in your bank account. However, you can send money to other Netspend cardholders with ease. Despite that, there are different ways you can transfer money to your bank account, and these include PayPal, bank to bank, Western Union, among others.