How To Transfer Money From One Netspend Card To Another
Netspend is a leading provider of prepaid MasterCard in addition to Visa debit cards. Usually, there is no credit check needed, no minimum balance, or annual fees to pay when having a NetSpend card. Learning how to transfer money from one NetSpend to another is paramount for anyone looking forward to having this card. Consumers can utilize their Netspend cards like other regular debit cards to shop, withdraw cash, or pay bills.
Interestingly, to open a NetSpend doesn't need your credit ratings and your card arrives immediately after signing up for an account. With this card, you can make travels anywhere all over the globe, make withdrawals through ATM, pay bills, and buy goods through the mobile money transfer or swiping method. You can order a NetSpend card online using the company's website or purchase through an eligible participating retailer at a small fee.
However, NetSpend customers can channel money to other Netspend cardholders plus, Control, ACE Elite, and purpose cardholders. What you need for the transfer is the recipient's name as well as their FlashPay ID. FlashPay works with specific brands and it's a service that enables people to send money to and from their prepaid accounts. You can also transfer money from a credit card to a prepaid card online to reload your prepaid cash.
How Do You Open An Account Online And Get a Netspend Card?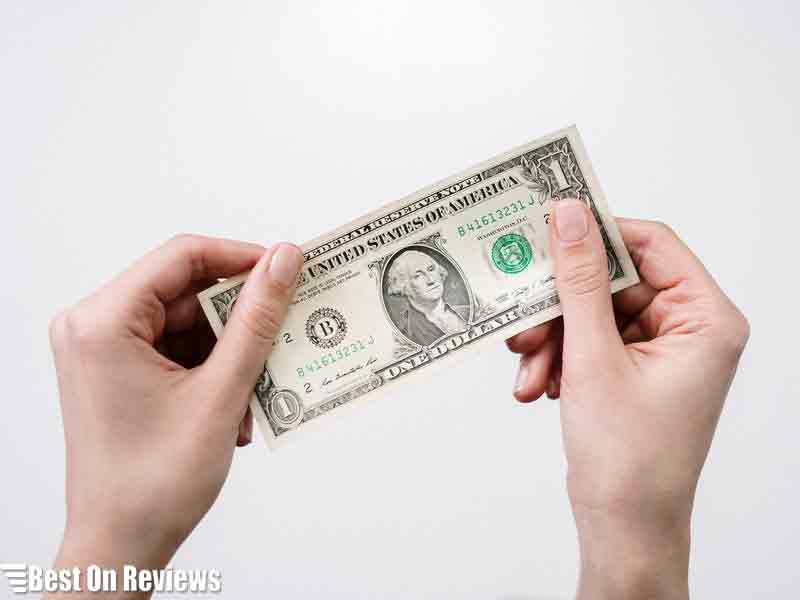 It's extremely simple to open an account on the Netspend website. Customers need to avail of their name, physical address, and email address on the www.Netspend.com website and compare the various options by perusing the features, fees, and benefits of every package.
After identifying the package that suits your needs, click the sign-up button to start the page. However, the page instructs users to enter their name, address, email address, and follow the prompt steps. Apart from the online application, you can purchase the company's card through an authorized retailer including gas stations, check cashing stores, or grocery stores.
The participating stores put the company's sticker at the counter. The retailers need customers to give their name, address, date of birth, and a copy of an official ID such as a passport or driver's license. The vendors usually sell the cards at a fee between $2.95 to $4.95.
Read our related article, How Can I Track My Netspend Card? If you've ordered a Netspend card but it hasn't arrived, this guide may help!
How Do You Use Netspend Cards?
You can use the NetSpend cards to pay for shopping, pay online bills, refill your gas tank, and withdraw cash from ATMs. The card has the flexibility being used as a debit card and as a credit card. They include a $1 transaction charges whenever utilized like a credit card, and a fee of $2 when used as a debit card.
The fees are not constant but they usually lie on the $1-$2 range. Additionally, there are fees for cash withdrawals at ATMs, depending on location, with international withdrawals having more hefty fees.
Can You Send Money To And From Your Netspend Account?
You can send money, either way, using the following methods and tools;
1) Paypal
Netspend card bearer can transfer funds using their PayPal accounts. This method essentially works similarly to a bank transfer. However, the cardholder needs to link their Netspend and PayPal accounts, the same way they would link their PayPal account with a bank account. Once linked, funds can smoothly get transferred from PayPal to Netspend.
On the other hand, Netspend consumers can also send money back to their PayPal accounts in the same manner, so it operates both ways. To get the money, your friends and relatives need to understand your name and FlashPay ID which can get retrieved from your Online Account Center. Therefore, if you need to send money or share a check with your family and friends, you can do that courtesy of Netspend Card.
2) Bank transfers
When transfers depend on your bank accounts to sent money to a NetSpend account, it is crucial to know how to transfer money using the routing number and account number. The routing number is unique that identifies your bank or financial institution with other banks.
The account number refers to your specific savings, checking, or money market account, that enables the money to reach the specified recipient correctly in or out of the account. Once the money reaches your bank, you can send money from your debit card to your NetSpend account at a small fee.
3) Money Transfer between accounts
Online banking makes sending and receiving money between accounts easier than before. You can transfer money from one account to another electronically using different methods and tools. If you own bank accounts with different banks, you can do a basic bank-to-bank transfer by setting up the transfer with the sending or receiving bank, and the funds get channeled at the destination after two or three business days.
The time depends on which banks you use, and if you are transferring money internationally or domestically. Many banks enable you to make free transfers for linked accounts, but it's advisable to check with both banks.
4) Debit card to another
Although money transfer through mobile banking and net banking are the preferable options, you can transfer money from one debit card to another or from one account to another account through ATM. This method of money transfer is advantageous due to the following reasons.
It is the quickest way to transfer money
The money transfer transaction can be conveniently done by visiting the nearest ATM
ATMs reduce the workload on bank staff and reduces queues in bank premises
There is no human error as far as ATMs are concerned
How Do You Transfer Money From One Account To Another Online?
Before you ask yourself how to transfer money from another account to my account, you first of all need to set up a relationship between both accounts you have at different banks, the account that will send money, and the one intended to receive funds. You need to follow the following steps;
i) Link the paired accounts
You can log in to the first bank's mobile app or website and select the option for making transfers. The choices are internal transfers for transactions within the same bank and external transfer for transferring funds to a different bank.
ii) Provide external account information
 You need to have at fingertips the bank routing number and personal account number details for the recipient account.
iii) Confirm the new account
The first bank may want to ascertain that you have authority over the second bank's account. Hence, your username and password are needed, for the first bank to verify.
iv) Set up transfers
Once the account information gets confirmed, you can initiate the transfers from the sending bank's website, and follow the provided steps to complete the transfer.
Can You Send Money Without a Bank Account?
It's difficult to send money through bank transfers if you do not have a bank account. Luckily, you can still send money to someone without a bank account using these methods.
Money transfer service
Mobile wallet
Credit card
Money order
What Are The Ways To Reload Funds To Your Netspend Card?
One of the amazing features of a Netspend card is the effectiveness of how to add funds to the card. Funds can get reloaded to a NetSpend account through bank account transfers, direct deposit, Netspend card account transfers, or through Netspend reload network locations. Below are the ways by which a customer can add funds to their accounts. They include:
1) Mobile Check load to your Card Account
Here's how to start using Mobile Check Load on your phone:
Download the latest version of the Netspend Mobile App
Select "Mobile Check Load" from the menu to the left
Follow the on-screen steps
You'll get directed on how to take pictures of your check and get information about your loading options. The Netspend Mobile App is found on Apple mobile devices and Android phones.
2) Direct deposit
Direct deposit is the cheapest way to reload funds into the Netspend prepaid card with no expenses. Customers can opt to deposit direct their paychecks and government benefits to their prepaid cards. Also, Tax refunds from the IRS can get deposited directly to the card account.
3) Netspend reload locations
Netspend reload network has over 130,000 locations around the United States where customers can add money to their accounts. The company's website provides a reload center locator that cardholders can use to get the most convenient reload locations near their cities. You can load your card at check cashers, grocery stores, gas stations, and other participating stores all over the country.
Read More: Netspend Customer Service Address. If you need to reach customer service or Netspend Corp., we list all of the necessary addresses!
4) Bank transfers
Customers can add money to their Netspend accounts using any U.S. issued bank account. This mode can be through the use of bank debit cards, checking or savings account balances to add funds to the card. Have a bank account in addition to your Netspend Card Account? Link your financial accounts from participating bank accounts, and you can transfer money between them and your Netspend Card Account.
5) PayPal
If you have a PayPal account, it's easy to link it to your NetSpend card and be able to reload your NetSpend card using funds from your PayPal account. PayPal also provides a convenient way where customers can deposit money directly to the prepaid cards.
Read our related article, Does Uber Take Netspend? If you're new to Uber, see which payment methods are accepted!
If you've been looking for the best debit or prepaid card, then NetSpend cards offer you the best option. With this card, you can send money to friends and family, shop and pay bills online as well as transfer money between accounts.
Bottom line
The process of getting this card is straight forward, and you can get it online or through numerous participating stores. Regardless of your credit rating, sign up for Netspend card with no deposit or other complicated requirements.