How to Transfer Money from One Debit Card to Another
A debit card resembles a credit card in physical appearance. It has plastic as the primary material. In addition, it has a card number, account number, magnetic strip and the card holder's name. Similar details appear in a credit card. However, the main difference is how they operate. You can send money with checking account number instantly using either a debit card or a credit card.
When using a debit card to pay for goods and services, there is an instant deduction of money from your bank account to the service provider's account. Contrary to a credit card where you can spend as much as you want as long as it is below the credit limit, debit cardholders can only spend what is in their bank accounts and not more than that.
In this article, you are going to learn more about how you can transfer money from one debit card to another. You will also learn more about online checking and how you can send money to other accounts in different banks from yours. Again, you will learn more about various applications that aid in money transfer over the internet as well as how you run them.
Can I Transfer Money from One Debit Card to Another?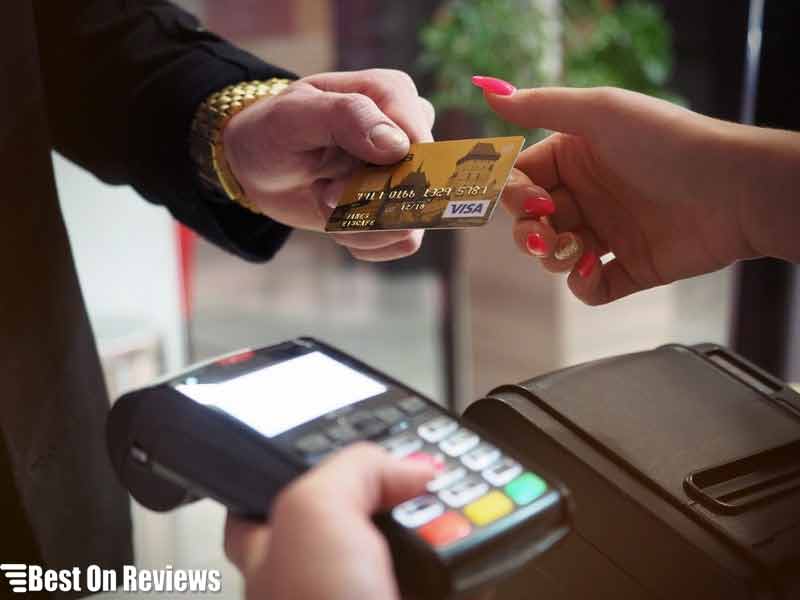 It happens that you can send money from your debit card to another account. Sending money to another debit card is possible, although it does not occur directly. If you want to transfer a certain amount of money from your debit card to another debit card, you can first transfer money to the holder's account using the actual account number of the recipient. The payment reflects in a few minutes. Upon reflecting in the recipient account, the money is also available in the recipient's debit card since the card links directly to the bank account.
Transferring money from your debit account to another account of the same bank is usually easy and fast since you only require the account number of the recipient. However, sending money from one account to the other, you need to have the routing number as well as the account number of the recipient. Again, you need to create a link between the two banks before transferring. Always confirm the account and routing number before authorizing any transaction.
How to Transfer Money from One Debit Card to another Online
Online transfer of money is becoming very popular nowadays. People are becoming very busy in different activities, thus lacking time to queue in banks for transactions. Banks have come up with applications that require the internet to operate. If you have an account with a particular bank, you can decide to open an online account as well to make transactions anywhere with your phone.
Upon opening an online checking account with your bank, you can send money from your debit card to someone's account, which eventually reflects in the recipient's debit card. Cash in one's account automatically reflects in the debit account since the card directly links to the account.
When using online platforms to send money, you should be careful not to leak any information concerning your account to fraudsters. Banks recommend busing of apps instead of browsers since hackers cannot access the details.
Using a website more so in a cybercafe can leave traces which hackers to get your secret information and steal money from you. Most importantly, it would be best if you always remembered logging off your account and clear recent browsing history to eliminate cache and cookies related to your account.
How to Transfer Money from My Debit Card to My Prepaid Card
A prepaid card is a form of card that you can use to buy goods and services. You can swipe at any point accepting the card. Prepaid cards represent cash and ease the burden and tension of carrying huge sums of money with you.
You do not need to have a bank account to have a prepaid card. The cards are suitable for people with poor credit records who cannot access credit cards. Again, prepaid cards are very convenient in places where they do not accept cash.
If your balance runs low, you can recharge your prepaid card using a debit card. You can send money to your prepaid card using a debit card. You first set up your prepaid card with your bank. Using an online platform, log in your online bank account, and go to the transfer money section. Use the prepaid card account as the account number to send the money.
Prepaid cards need adequate security to protect your money upon losing the card. You have to insure your card with Federal Deposit Insurance Corporation (FDIC). In case you lose the card, you can still get your money back.
How to Send Money from My Bank Account without Debit Card
Sending money from your bank account is simple, even when you do not have a debit card. As long as you have the account number of the recipient, you can do the process quickly. First, before you send money, ensure that your account has enough funds. If not, you can deposit at your bank's branch over the counter. The balance reflects within a few minutes.
After ensuring that you have enough funds in your account, present the account number of the recipient to the teller and have him or her guide you throughout the process. You have to fill a form and sign to authorize the transfer.
As I mentioned somewhere above, you can send money from your bank to the recipient's account of different banks. You first have to link your account to the other bank and then authorize the transactions. It can take a few days for the money to appear on the recipient's account.
How Can You Transfer Money From One Debit Card to Another?
The steps are straightforward. Using an online platform, you can easily log in to your account and transfer money instantly. You need to first send money to the bank account of the receiving debit card and so that it can reflect on the recipient's card later. It becomes easy when you are transferring within the same bank than when transferring across different banks.
How can I transfer money from a credit card?
There are several ways you can transfer money, even though you need to access a small amount of money. One option is used for money transfer credit cards, and this permits you to move a certain amount of money from your credit card to your bank account.
You can then spend the money in your own bank account using a debit card, and else you could relate the sum in your bank account to clear another debit, like an overdraft. Besides, if you would like to withdraw funds from your credit card to put into your bank account, this is a comparatively low cost and straightforward option.
And you are compared to setting up a personal loan or borrowing against your house's value. However, it comes with some expenditure.
How can I use my credit card to increase some cash?
If you can use your credit card to increase the sum of money this way, you have a set amount of money to f borrow on your credit card. That is called your available credit. If you need some cash, you can transfer your credit to your bank account from your credit card.
You can also withdraw your credit card savings and transfer it to your bank account by helping with your credit allowance. It is best to practice a money transfer credit card to do this rather than an ordinary credit card because it will be more inexpensive.
How do money transfer cards work?
Money transfer cards are slightly similar to balance transfer credit cards, which permit you to debit off other credit cards at 0% interest. A transfer money credit card will empower you to transfer money to a bank account, although a balance transfer card doesn't.
You can also query your credit card provider to move a sum of money from your credit card available credit to your specified bank account. Afterward, remember, you will still have to refund the money to your credit card later.
How can I transfer money from my credit card to my bank account without paying interest?
Money transfer cards provide you a length of time to repay the money at 0 % interest to pay a balance transfer or money transfer fee. The longer the period of interest-free credit, the worthy the transfer fee. Whatever, if you want to acquire money from your credit card to pay into your bank account for 12 months, the money transfer fee might typically be 3 %.
If you are required to have a 0% interest rate on the money you have transferred for 24 months, the cost would probably be around 4 percent.
However, it can often work out lower to transfer money from your credit card to raise funds than to repay a debit at its prevailing interest rate. And it is especially true for overdrafts, which tend to have relatively high-interest rates.
Furthermore, it can be cheaper than taking out a loan to purchase something you wouldn't usually buy with a card, like a car. Personal loans are ordinarily for a certain amount of money, often at least £1,000, and are repaid at a solidified interest rate over a set time.
They are less flexible than eliminating a small amount of cash from your credit card and transferring it into your bank account. Whatever, if you need a larger loan, say £10,000, you might be better off with a personal loan for a home remodeling project.
If you are looking to borrow a considerable amount at a lower interest rate, you should consider a secured loan, and by the way, this is a loan that is offset again by the value of your house.
Are there any other times when I will be charged high fees for money transfers?
If you use our credit card to pay for things while interest charges will apply, that could later be used as cash. For example, you are purchasing foreign currency from a bureau de change or gambling tokens at a casino. Besides, if you would like to transfer money from your credit card to your debit card, at the same time, a money transfer credit card will support you avoid paying additional interest and penalty fees.
Can we transfer money from the ATM card to other bank accounts?
Yes, you can transfer money from one bank account to another bank account via an ATM card. Any account holder questioning how to transfer money from ATM should accompany the steps mentioned below:
Firstly, visit an ATM and insert the ATM/debit card
Then choose your preferred language
Next, enter the debit card PIN and click 'Yes' to continue.
After that, choose the "Fund Transfer" option provided at the ATM screen's bottom-most corner.
And enter the beneficiary's bank and account number.
After the following process, choose the type of account – Savings Bank Account or Current Account.
Inscribe the amount to be transferred and click 'Correct.' Then press the 'Yes' button to confirm the amount entered.
After providing the reserve transfer amount, the money will be transferred successfully. If a transaction is not performed within the time limit provided, then a 'time out' message will appear. In such a case, the account to account transfer from the ATM process has to be repeated
How to transfer money using a debit card
There are numerous traditional methods you can use to transfer money globally with your debit card. For all of these, the crucial pieces of information you will necessitate are:
The long 16-digit number that resembles on the front of your card
The card's ending date
The security number (seems like the last three digits printed on the signature piece on the back of the card)
Infrequently you will also need to present the account number and sort code that communicates to your bank account – these are also ordinarily printed on the front of the card.
How to transfer money from bank to debit card?
As your debit card is linked to a bank account, all you demand to do to accept money so that you can spend it from your card gives the person sending you your money your account details. These usually involve:
Your name as it looks on your card
Your account number
Your sort code
When assigning the funds, the payee accesses your account information. The transfer will perform directly to you, transmitting you able to use your debit card to spend the money the moment it has profited in your account. This makes debit card transfers by far one of the most comfortable ways to send and receive money and is one of the principal reasons.
How to transfer money from one visa card to another?
You are able to make a visa card balance transfer online by giving the card issuer with information about your exceptional account. Generally, you will need your account number and the amount you require to transfer, at the very least.
You may also obtain to provide extra information about the receiving bank. If you have adequate credit on your balance transfer card, the method will begin immediately.
Though the typical period for a transfer to happen is about 7 to 10 days, it may take longer until your balance is officially transferred. It's essential to continue creating minimum payments on your existing debt to avoid any late payment penalties during that time.
How to transfer money using an ATM card?
Toward an Automated Teller Machine (ATM), you can only transfer reserves between your accounts connected to a single ATM card or credit card. You would not transfer funds within unlinked bank accounts, between many banks, to a credit card, to another individual's account, or to pay bills. Although all ATMs fluctuate slightly, the general process is the same for all ATM transfers.
Step 1:
Visit an ATM. You don't fundamentally have to visit your bank's ATM to transfer money. Whatever some banks require fees for using another bank's ATM, in addition to your bank's expense, the ATM's financial Organization might also charge a usage fee around $2 to $3 for non-account holders.
Step 2:
Next, insert your ATM card and follow the prompts to support you are the account holder. You typically require selecting a language and entering the card's Personal Identification Number (PIN).
Step 3:
After that, select the option "Transfer credits" or a similar entry. Any accounts connected with that debit or ATM card will be presented.
Step 4:
Confirm the account you desire to transfer money from the account and transfer it to another account. And you have to review for ensuring you have selected the correct statements.
Step 5:
Confirm the correct amount and accept any usage fees you may provoke for the transaction to proceed. Select complete to finalize the transfer.
Step 6:
Finally, receive the receipt and maintain it for your records and view the new balance directly on the ATM screen.
How to send money to debit card instantly?
We're operating a private beta for Connect users to have money transferred to a debit card instantly. Like Kickstarter, Postmates, Instacart, and TaskRabbit, many marketplaces connect to get their sellers returned. Rather than owning to collect bank account numbers or having sellers wait on their funds, marketplaces can now practice instant debit card transfers to perceive sellers delivered faster.
When we could assign money to debit cards for a while, funds used to catch two to three days. Presently, they are instant. The functionality will be limited to U.S. cardholders, to create with and not all banks support this yet. We currently have coverage for 64% of the U.S.A. banks, including Bank of America and Chase. Money can still be transferred to unsupported banks, but it will take a day to succeed rather than being instant.
Bottom Line
Technology has improved the standards of living since now you can help someone in need of money far away from your locality. Initially, things were not easy. With the introduction to smartphones, you can even send money to someone else within a minute.
On the other hand, debit cards are good since they act as money at hand. You can pay at different places using a debit card. Again, sending money using a debit card is simple on an online platform since you only need the card number and PIN.