Why Did I Get a Netspend Card in the Mail? (Explained!)
Tired of getting a NetSpend card in your mailbox?
The reason is the IRS does not have direct deposit information for you, and you are receiving a NetSpend card in the mail.
You may have been given a Netspend card in the mail as a stimulus payment.
People perceive prepaid debit cards as junk mail or a hoax when they receive them as part of the federal stimulus program.
If you've recently gotten a NetSpend card in the mail, read this article to find out what it's all about and why you're receiving them.
Why Do I Keep Getting NetSpend Cards In The Mail?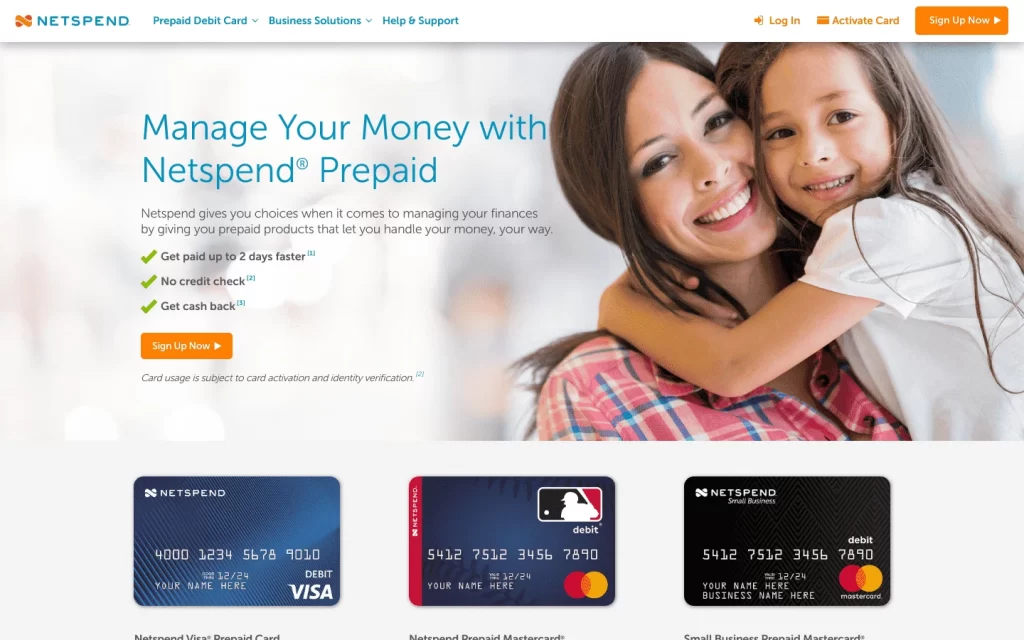 It is the most frequently asked question in financial threads on Reddit. You may receive a NetSpend MasterCard in the mail for one of these reasons.
Instead of a pre-approved application, NetSpend has sent some people an unexpected Visa debit card.
To activate these cards, the company will mail them to your address. If you received any NetSpend cards in the mail, don't panic.
Another possibility is that the IRS sends you prepaid debit cards as recipients of stimulus funds.
The Treasury Department seals these white envelopes containing the debit cards.
You are receiving this NetSpend card because the IRS does not have your direct deposit information or the bank declined payment and refund the cash.
If your account was canceled, you'd get this NetSpend Debit MasterCard in the mail. This money is sent to your current address.
Read More: Does Cash App Report Personal Accounts to IRS? Here's what you need to know for 2022!
Why Did My Child Get a NetSpend Card in Mail?
Netspend uses affiliate marketing to attract new consumers. Minors should not be targeted, although their information is occasionally gathered.
Your kid may then be given a Netspend card as a promotional item.
Receiving a Netspend card that you did not request can be bothersome. This is usually done to allure new clients, but it serves no purpose.
Often, a simple phone call to Netspend can fix troubles.
Read More: Is Netspend a Credit Card or Debit Card? Learn more about Netspend cards here.
Is It Safe to Use Netspend Cards That I Receive in the Mail, or Are They Fake?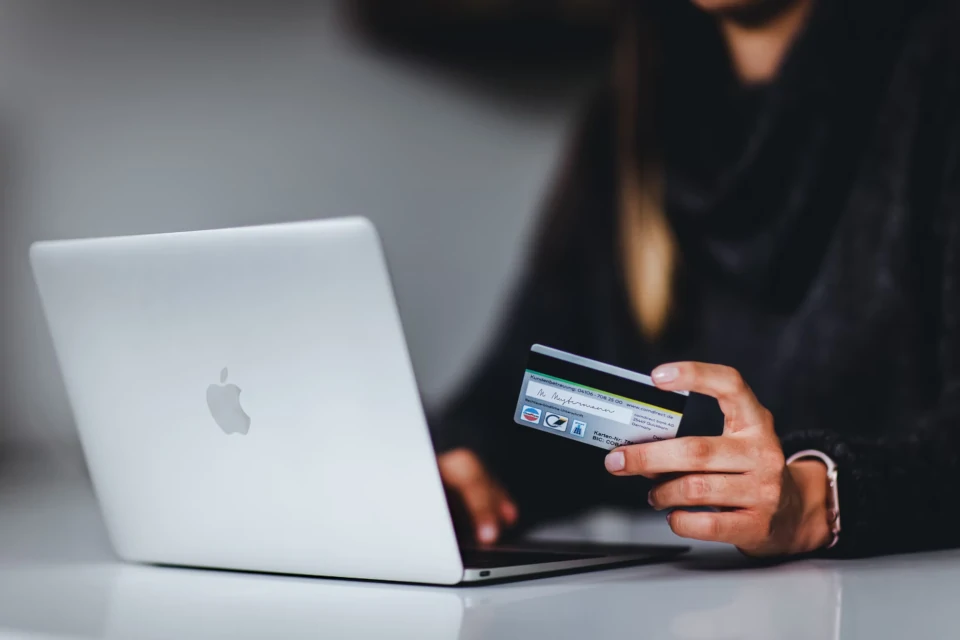 Is Netspend Card Legit? These are genuine NetSpend cards that work once activated and funded.
Netspend cards are excellent for people with bad credit card history who enjoy purchasing online.
You can also register your Netspend card for government stimulus checks.
Don't toss these debit cards as junk mail or a scam. They can be used for rent or mortgage payments. It is accepted by your landlord or loan servicer.
You can use it to make purchases online store and at Visa-accepting merchants.
You can also gain cash back when you buy something, transfer money, or use an ATM.
They do charge fees and have a maximum amount you can withdraw at once. For example, ATM withdrawals are limited to $1,000 per day and transaction.
The IRS limits ACH transactions to a bank account to $2,500 per transaction.
Read our related article, What's the Netspend Cash Advance Limit? for more Netspend Card information!
How to Recognize a Legitimate Netspend Card?
The US Treasury sends the NetSpend cards in a white envelope. The prepaid debit card is issued by MetaBank and has the Visa logo on the front.
It also says "Money Network" on the back of the card.
Your junk mail may contain a crucial debit card in the shape of a stimulus check, so don't throw it away.
You can also call NetSpend support to verify the validity of your card. To help you, NetSpend may ask for your physical and mailing addresses.
Regularly check your NetSpend online account Center to confirm all transactions are valid.
Also, read the instructions carefully to avoid fees when using the card.
Read More: Can I Purchase a Netspend Card at Walmart? Discover where you can buy Netspend cards online and in-store (including at Walmart)!
Who Sent the NetSpend Card?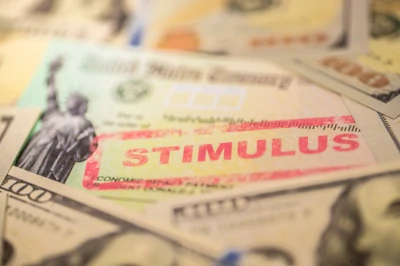 The IRS and NetSpend issue these cards. People have received Social Security or railroad retirement funds via NetSpend cards.
Your stimulus checks will be deposited into the same account as your federal benefits.
The organization delivers most payments via direct deposit because it is the easiest and fastest way to reach people.
The new debit card will contain the latest stimulus payments because none of the prior debit cards were reloadable.
The state occasionally delivers unemployment payments on prepaid cards loaded with rebates.
NetSpend, on the other hand, sends checks and prepaid cards. Not all prepaid debit cards are bad.
The IRS mailed millions of debit cards and checks as prepaid cards.
The only negative is that there are costs for cashing out, checking card account balance, and doing regular maintenance.
An occasional Visa debit card will be sent by NetSpend if needed. The cards were mailed to people on its marketing lists who are likely to use its services.
But the card won't work unless it's activated.
Also, the name on the direct deposit must match the name on the card account in order for the direct deposit to be processed.
A NetSpend pre-paid card can be obtained without applying. The company seeks to get customers to join and deposit money.
Contact NetSpend customer service if you receive a Prepaid card in your inbox.
Call from your office or a non-landline or smartphone, and provide your mailing name and address.
But don't give the employer's SSN or name.
Read More: Does TurboTax Send You a Netspend Card? Learn more about TurboTax's previous partnership with Netspend and the card they offer now.
Which Government Benefits Can Be Deposited Directly Into My Netspend Card Account?
Any of the following:
Pension and other regular payments
Social Security payments
Supplemental Security Income (SSI)
Social Security Disability Insurance (SSDI)
Veterans Administration Compensation and Pension
State unemployment benefits (varies by state)
Defense Finance and Accounting Service Payments (DFAS)
Railroad Retirement Benefits (RRB)
Read More: Netspend Customer Service Address. Need to get in touch with customer service or Netspend Corp? Here's a list of the necessary addresses!
FAQs
What Should I Do After Getting the NetSpend Card in the Mail?
When your card is delivered, be sure you activate it.
To activate your card, follow the printed activation and identity verification steps included in the package containing your card.
Read More: How to Activate Netspend Visa Card. We share 3 ways to activate your card (with steps!)
When Can I Expect to Receive My Direct Deposit?
Netspend allows you to access your money as soon as the funds are electronically deposited to your card account.
A purchase, load, or cash withdrawal must have taken place within the previous 90 days for electronic direct deposits to be credited to your card account.
In contrast to traditional banking policies, electronic direct deposit allows for faster access to funds.
See our related article on How to Send Money from Netwpend to Chime. If you have a Chime account this article is for you!
What Can I Do to Prevent Netspend From Giving Me Cards?
Close your Netspend card account by calling 1-866-930-9924 or logging into the Online Account Center at https://www.netspendaccount/login and following the on-screen instructions.
Can I Return a Netspend Card?
You will be able to cancel it once you have withdrawn all of your funds.
But, you will not be able to get a refund on the NetSpend card once you have purchased it.
You can also report a problem to NetSpend and, in some cases, receive a refund.