How to Get Cash from a Prepaid Visa Debit Card
A prepaid debit card is a kind of payment card that allows you to load and spend money. It is almost similar to the ordinary debit card in that both cards only allow you to spend what is on your account only. Once exhausted, you can only continue using the card for shopping and payment of services by loading it with money. If you have money on your card, you can also withdraw it to cash if you have been wondering how then stay around as you will learn how to get cash from a prepaid visa debit card.
The use of prepaid debit cards is secure as your money is safe. You do not need to worry about losing it even when the card gets lost unless someone knows you're PIN. Many rich people prefer using payment cards as compared to cash since they are highly vulnerable to robberies. However, that does not mean that the card belongs to the rich people only. Anybody can also have it. Some parents usually acquire prepaid cards for their children to use at school for shopping and pay school fees.
A prepaid card is also essential when it comes to sending money to other people. It does not matter which country you live in because banks usually communicate internationally. If you have a debit or credit card, you can transfer money from a prepaid debit card to your credit or debit card. If I want to transfer money from my prepaid card to my debit card, I only need to log into my prepaid card account and select the send money option, of which I enter the amount of money to transfer.
How does a prepaid debit card differ from debit and credit cards?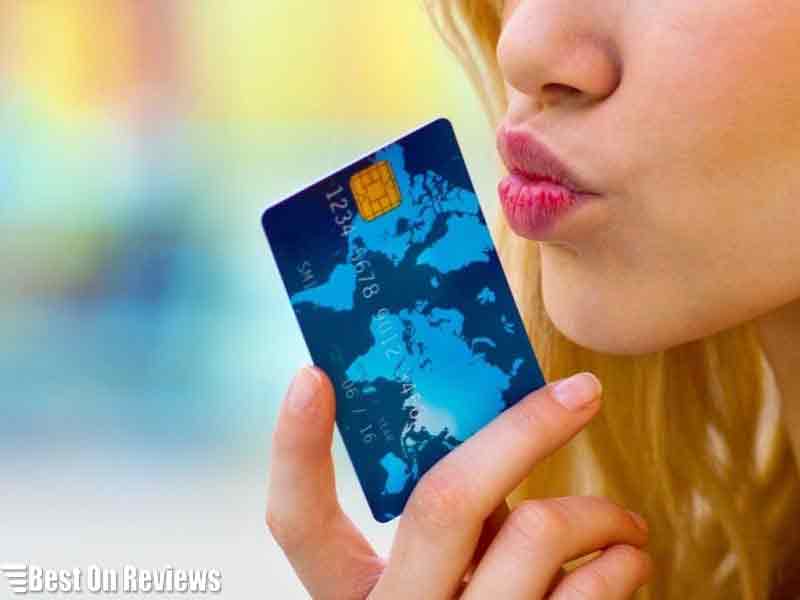 Although all the cards look alike, there are a few differences that arise with them. For instance, you do not need a bank account to have a prepaid card. Debit and credit cards require you to have a bank account to acquire them.
However, you can link your prepaid card into a bank account if you wish so. Most prepaid debit card issuers typically request you to connect your card to a bank account. Linking your prepaid card to your bank account makes it possible to access money in your account quickly.
Most prepaid debit cards with a mobile check deposit link to a bank account so that the check can undergo secure processing. Mobile check depositing involves using the camera of your smartphone to take pictures of your check both front and back and transmitting them to your bank for processing. The process requires a unique app from your card issuer that ensures that all the information is safe.
Secondly, a prepaid debit card is different from a credit card in that you only spend your card account, while credit cards allow you to borrow money from your bank to pay later at the end of the month. On that issue, the prepaid debit card works the same as the ordinary debit cards.
Why is a prepaid debit card necessary?
There are various reasons why a prepaid card is crucial to you as an individual. First of all, the card ensures that your money is safe. Carrying cash in your pockets or wallets can be dangerous as thieves can rob you. Again, you may misplace the money as you walk around. You can have as much money as you wish in the card as long as you operate below your card issuer's daily load limit.
Moreover, you can use a credit card to buy goods and services. Most supermarkets and service stations accept card payment, and you can swipe to pay. Also, online shops accept payment by cards. Online stores such as Amazon and Walmart accept card payment for convenience. Transaction charges are minimal, and many people find it affordable.
Another importance of a prepaid debit card is that you can send money from one person to another. The process is simple as it happens just the same way you transfer money from one debit card to another. You log into your account and send money. In the process, you need to have the account number of the recipient and probably, the full names to confirm.
How can you get cash from a prepaid debit card?
You can get money from your prepaid card account. If you received payment from your parents, friend, relative, or an employer, you could get the money in cash if you wish so. Prepaid cards are accepted at ATMs so long as there is a sign indicating that the card service provider is accepted. You will always see signs indicating `Visa card accepted here' or `MasterCard accepted here' and so on.
Another trick will be sending money to someone else's bank account to give you the money in cash. The place you live in may have no ATMs or banks, and you need the money. The person may require you to send the money plus something on top as an appreciation.
You can get cash from your prepaid card by getting money back from merchants as you purchase goods and services. Cash backs depend on the volume of products purchased and the items purchased as well.
Can you transfer money from a prepaid card to your debit card?
It is possible to transfer money from your prepaid debit card to an ordinary card within a short time. If I want to transfer money from my prepaid card to a debit card, I just select send money option and enter the debit card account number and send. As I had mentioned earlier, a prepaid card allows you to send money from a smartphone app to someone else.
When transferring money from your prepaid card to your debit card, you are sending money to yourself. You enter the account number to transfer the funds to and click send. The funds reflect after some time.
In most cases, people have prepaid cards from different banks other than where they have ordinary accounts. If you want to make a particular payment using your bank account, then you may have to use your prepaid card to load your bank account to perform the transaction.
Does a prepaid card support international money transfer?
You can send money from anywhere to any country in the world. The world is now a global village in all matters related to information and communication technology. When sending money to someone else outside your country, you need the account number of the person and the routing number of the institution receiving the payment. You also need to understand how to transfer money using the routing number and account number.
Before hitting that send button, always confirm that all the details are correct. Again, you should always call the recipients and ask if they got the money you send to them. If they take long to receive the money, you should always make a quick follow up with your card issuer to inquire about the problem.
Prepaid card accounts can also receive money. Your friends and employers can send you money from wherever you are. So in the real sense, a prepaid card is very convenient.
Is it easy to get a prepaid debit card?
Just like debit cards, it is easy to get a prepaid debit card. There are no restrictions on credit scores or credit histories, as it happens with unsecured credit cards. Issuing out prepaid cards is a business, and the concerned institutions make a lot of money. When making transactions, some deductions accompany your transactions, which go as a profit to the card issuer.
The same applies to debit cards. Any bank would like to issue a debit card to you since they know that a debit card brings a lot of profits to them when you buy goods and services, as well as when you withdraw money in an ATM. Statistics show that people using payment cards to shop and pay for products and services usually spend a lot as compared to those using cash.
What happens when I lose my prepaid debit card?
There is nothing to worry about when you lose your card as long as no one knows your PIN as they cannot withdraw money from your account. However, there is a danger of someone using your card to make transactions of goods and services. You should always do the following things to ensure that your account is safe.
Keep your PIN private. I like advising people to keep their PIN only to themselves. Even your wife should not know the account number unless it is a joint account.
Report immediately upon losing your card. Always have the card issuers contact information with you so that you can easily report any loss of the card.
Always check your account for any illegal authorized transaction. If you discover any unusual deductions, consider changing your account details such as account number and blocking all the cards.
Bottom Line
A prepaid debit card is a beautiful card as it helps you in various financial issues. The fact that you can withdraw cash, buy goods and services online, send and receive money makes it very convenient. It offers extra security to your money. Always ensure that you practice secure card usage habits. Your PIN is yours alone. Sharing it with someone else risks your cash in the card account. Again, learn to report card loss to your card issuer.