Where Can I Load My NetSpend Card
Have you just got your NetSpend card and wondering where you can load it with money, then worry not since you are at the right place? In this article, I will show you where you can load your card and the questions such as 'where can I load my NetSpend card?' or 'who can recharge my card?' will be stories of the past'.
You might be wondering what a NetSpend card is. Well, NetSpend is a financial company that issues prepaid cards. That is why we call them NetSpend cards. Prepaid cards are almost similar to debit cards although they do not need a bank account. If you have a NetSpend card, you can use it for daily payments of goods and services so long as it has enough money.
NetSpend prepaid cards can help you send money to friends and relatives. The process of how to transfer money from one NetSpend card to another is simple and requires you to know the account number of the recipient before transferring money. The reason as to why you require only the account number of the recipient is because the prepaid cards are considered of the same bank.
Table of Contents
How do I get a NetSpend card?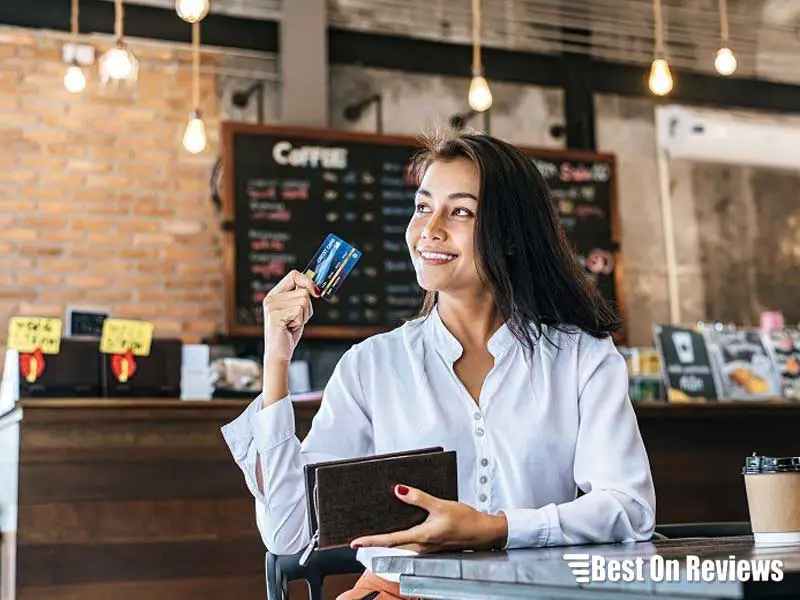 If you want to get the card, you only need to apply. You have to visit the company's website and order your card online. Upon loading the online application page, enter your personal information in the blank spaces provided.
Make sure you will make your choice of a card by highlighting the relevant check boxes. You can apply for a Visa or Mastercard card depending on your personal preferences. You need to also select the best plan for you.
Once you have applied, the card may take 7-10 days before arriving at your destination. Make sure that you provide the correct name, home address, and email address so that your card does not go to the wrong destination.
Read More: Can I Purchase a Netspend Card at Walmart? We cover where you can buy Netspend cards online and in-store (including Walmart!)
Where do I load my NetSpend prepaid card?
If you want to load your card with money, there are various options you can consider using. These include the following.
1) Money transfer
You can always initiate money transfer from a bank account to your prepaid debit card. You can do so by calling your bank, by logging into your account online in the NetSpend website or an app, and transferring the amount you need to your card. If you get a reloadable prepaid card with no fees, then card usage becomes cheap since you do not incur a lot of costs to use it.
The good thing is that you can transfer money from your savings account to the prepaid card up to six times per month. Again, remember that you can get money transferred into your card account by other NetSpend cardholders.
2) Direct deposit
In this process, payers can deposit money into your card account instead of writing checks.
3) Reload locations
NetSpend has various reload locations where you can visit and load your card. If you have cash, you just give it over the counter, and money is deposited in your prepaid debit card. To find the nearest NetSpend reload location, use the mobile app. It is very accurate. Reload centers charge a reload fee of $3.95. Apart from cash, you can deposit checks at the reload station.
4) Mobile check load
Once you get your card, you can download the NetSpend app and use it to deposit checks online. Once the check is processed, your account is loaded with money so that you can use it to buy goods and services. You have to sign the back of the check and take photographs both the front and back of your check then upload them.
Read our related article, Can You Mobile Deposit a Check On Netspend? We show you how to use this feature and answer commonly asked questions!
How can I use a NetSpend card?
There are various ways you can use your card. First, your prepaid card allows you to buy goods and services. Many supermarkets and service stations allow you to use your card to purchase goods and services. You can swipe to pay instead of using cash.
Secondly, you can send money to other cardholders. If you are transferring money to an account holder of a different bank, you will need the routing number of the recipient's financial institution. If you transfer money using the routing number and account number, the recipient will wait for around 3-5 days for the money to reflect in his or her account.
Banks cannot allow the immediate transfer of funds since they have to check whether the transfer is genuine or a fraud. In the process, they also make use of the money and make more out of it!
Again, you use a reloadable NetSpend card to save some money to use at a later date. Sometimes keeping cash to use it later in your house can be risky and the only better way you can save the money is by saving it in your card account.
Read More: Can I Purchase a Netspend Card at Walmart? Learn where you can buy Netspend cards online and in-store (including at Walmart!) in this helpful guide.
Do NetSpend cards build credit scores?
NetSpend has only prepaid debit cards and cannot build your credit history in any way. Nespend does not report your debit card usage since it does not offer credit cards. If you want to grow your credit scores, you may consider a credit card.
Read More: Can You Reload Netspend with Credit Card? Learn more about reloading your card here!
Are NetSpend cards worth having?
It is worthy to have a NetSpend card due to various advantages. You need to understand is that, the card;
Has no credit check
Is FDIC-insured
Supports online bill pay
Has optional Savings account
Has no fee for direct deposit
Has no minimum balance
Free money from referrals.
Checking on the above advantages, you can see that the card is worth having since it is not expensive to use. Furthermore, the Visa and Mastercard NetSpend debit cards are accepted everywhere.
How do you check your NetSpend balance?
If you want to check your NetSpend balance, you can log in online and see how much money you have. Alternatively, you can subscribe to alerts so that you can be receiving your remaining balance every time you use your card.
Are NetSpend cards safe?
NetSpend cards are safe and you should never worry about owning one. Your money is safe since the company has an insurance policy with FDIC. Visa and Mastercard have zero liability protection so that you do not incur any unauthorized charges.
Furthermore, your information is safe at NetSpend since the company has put adequate security measures to prevent information leak. They do this by encrypting the user's data. Above all, you also need to be extra careful and avoid scammers who can lure you into fake promotions and thus losing your hard-earned money.
Does NetSpend have a referral program?
NetSpend has a referral program whereby you can invite as many friends as possible. When your friend signs up and loads the card with $40, you both receive $20. Your friend will have $60! There is no limit on the number of people you can invite and thus you can keep on inviting as many people as possible.
Can I link my NetSpend card to a bank account?
 Yes, you can. NetSpend has a savings account that has a high promotional rate of 5.00% APY on deposits up to $1,000. Once you link your card, you can easily use the money in your bank account via the prepaid card.
Which prepaid cards does NetSpend offer?
NetSpend has various cards that you can get as long as you have the necessary documents. These include the following
1) NetSpend Visa® Prepaid Card
The card has no close account fee. It also does not charge the account activation fee. However, the card charges a card replacement fee of
$9.95. The ATM balance inquiry fee is $.50 while the signature purchase transaction fee is $1.The pin transaction fee is $2. The card reloads fee ranges from $0-$3.95. Apply here.
Read More: How to Activate Netspend Visa Card. We show you 3 ways to activate your card step-by-step!
2) NetSpend Prepaid Mastercard®
The card does not charge for the signature transaction. Moreover, it does not charge the PIN purchase transaction fee. The monthly fee can go up to $9.95 while the card reloads fee ranges from $0-$3.95. You can earn cashbacks with the card at select shopping areas. If you want to close your account, there is no fee for that. Apply here.
3) Small Business Prepaid Mastercard® Account
 Both signature and PIN transaction fees are zero. The monthly fee is $9.95 while the card reloads fee is $0 – $4.95. No activation fee for the card. The card replacement fee is $3.95. Apply here
Read More: Does Netspend Charge Per Transaction? Learn more about Netspend fees in this comprehensive guide!
Can I close my NetSpend card account?
Yes. You can always close your NetSpend card if you no longer need it. You can first withdraw all your money from an ATM and call the customer care to close your account. Alternatively, you can request a check of all your money from NetSpend and then have the account closed.
To close your account using a phone call, you can call NetSpend customer service directly at 1-866-387-7363.
Read More: Netspend Customer Service Address. If you need to reach customer service or Netspend Corp., here are the necessary addresses!
Bottom line
NetSpend prepaid debit card is one of the debit cards to consider having. Although it does not help you to grow your credit history, it can be very handy for buying goods and services. If you open a savings account with NetSpend, you can keep your money safe for future use. Being able to manage the card online is a wonderful thing since you can do various transactions right from your palm.