Cash App Clearance Fee SCAM (Don't Let it Happen to You!)
Recently, one of my friends asked me whether Cash App has a clearance fee.
Someone from his social media offered him a $3,000 gift but asked him to pay $150 to clear it from the bank.
My friend had just been caught in the middle of a Cash App Clearance Fee scam, and you may find yourself trapped, too.
It doesn't cost anything to use Cash app and most types of online transactions are free.
There is, however, a 3% fee to pay with a credit card and 1.5% to make an instant deposit.
Clearance fee scams and real Cash App fees are becoming more common. Learn what they are and how to protect yourself in this ultimate guide!
What is a Clearance Fee?
A clearance fee is a tiny payment or fee levied by a third party to complete a transaction or purchase.
Third parties let users or account holders use their facilities or services, which allows them to charge a clearing fee.
Does Cash App Take a Clearance Fee?
No. Cash App does not charge a fee for clearing transactions.
That said, Cash App does charge 1.5% for a fast transfer to your bank if you pick the Instant Transfer option.
TIP: You can avoid this fee by opting for standard bank withdrawals, which take 1-3 business days and are always free.
Read our related article on the Scam Bible Book. The Scam Bible is used by scammers online to defraud people. Here's how you can protect yourself!
Legitimate Cash App Fees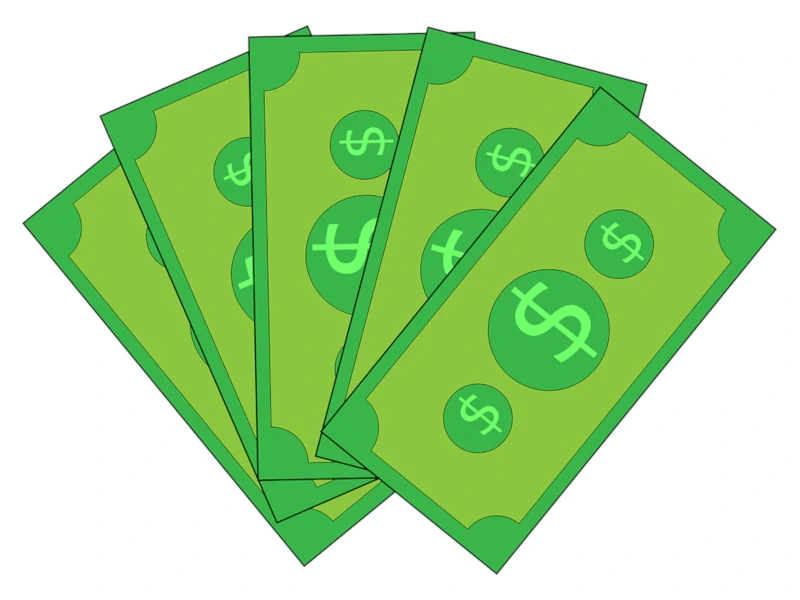 While using Cash App and its related Cash Card is totally free, there are a few fees you will face as you start using the app.
Fortunately, these fees are avoidable.
Money Transfer Fee With Credit Card
Cash App charges a 3% fee if you use a credit card to send money, but making payments with a debit card or bank account is free.
Instant Deposit Fee
Instant Deposits are subject to a 0.5% -1.75% fee (with a minimum fee of $0.25) and arrive instantly to your debit card.
If you request to transfer money to a bank account, the transfer is free — however, you must wait 1-3 business days for the transaction to process.
Read our related article, Why Your Card is Not Accepting Instant Deposits On Cash App if you're experiencing issues and delays!
Investing Fees
Cash App doesn't charge any fees for opening a Cash App investing account. It also doesn't collect commission fees or require you to maintain a minimum balance on your account.
However, certain government agencies may charge fees for any trades you make, which will be disclosed to you before the confirmation of the trade.
Read our related article, Free Cash App Money Legit 2022. Here's how to spot and avoid free money scams AND earn money on Cash App legitimately!
Fees for Buying/Selling Cryptocurrency
You'll likely see a fee from Cash App when you buy or sell bitcoins through its app.
This fee can vary, so be sure to input how many bitcoins you want to buy or sell and check what the fee is.
Any fee will show up on the trade confirmation screen before you complete the transaction. The fee typically hovers between 2% to 3%.
Read More: How to Send Bitcoin to Someone Through Cash App. We show you how to send cryptocurrency across wallets!
ATM Withdrawals Fee
Cash App charges $2 per ATM withdrawal.
This doesn't include the additional fee you'll likely be charged by the ATM, itself, for making a withdrawal with a card from a different bank.
If you want to avoid ATM fees with Cash App, set up direct deposit and pass the threshold of $300 or more of qualifying direct deposits per month.
Each month you meet the threshold, you'll qualify for ATM fee reimbursements of up to $7 per withdrawal.
You can receive up to 3 of these reimbursements every 31 days.
Read our related article, What Percentage Does Cash App Take Out? for more on Cash App fees and what to expect!
Is There a Fee for Using Cash App to Receive Money?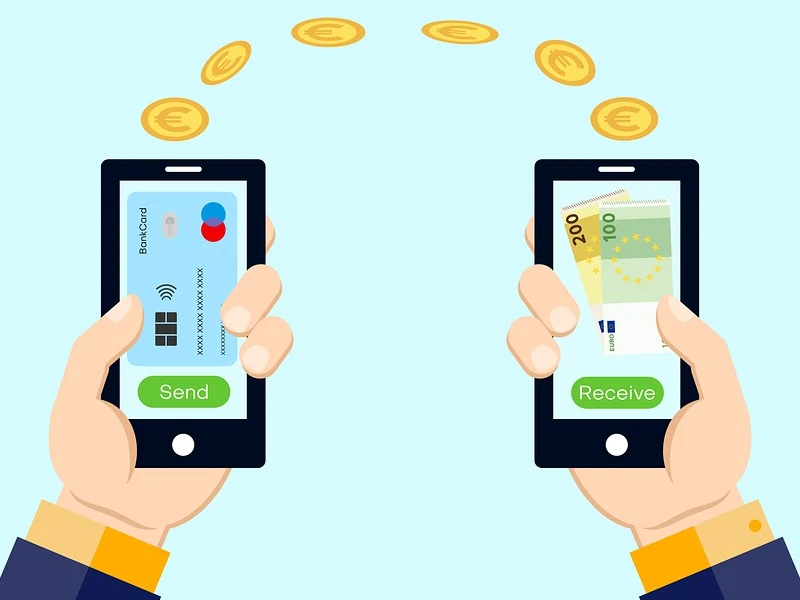 No. There are no costs for receiving funds from other Cash App users.
Basic services are free, such as sending money from a connected bank account, debit card, or your Cash App balance.
It's free to Receive/withdraw funds from your Cash App account or transfer funds to your bank account using standard transfer.
It will only cost an extra 0.5% -1.75% fee (with a minimum fee of $0.25) if you choose to instant deposit to your debit card.
There are also no monthly or annual fees.
Read our related article on the Cash App Pyramid Scheme. Here are the signs of this scam and how to protect your account!
Cash App Clearance Fee Sugar Daddy Scam
There's no such thing as a Cash App Clearance Fee, but there are several scams going around called the Cash App Clearance Fee.
The users are contacted through emails and calls like Cash App flip scam, Payment Claiming Scam, Rental, or Advance Deposit Scam.
In this scam, a scammer poses as a sugar daddy and contacts the Cash App user via email or social media.
He offers to pay a large sum of money under the guise of financial assistance. Women are often the targets of these scams, and many have agreed to these enticing offers.
The scammer will then ask for your payment details, send a doctored image of your money pending, along with a clearing charge.
After a Cash App customer pays the so-called clearing charge, the scammer vanishes. That's how the Sugar Daddy Cash App Scam works.
TIP: If you see a sugar daddy scam or someone contacts you with this type of scheme, report that user immediately to Cash App to prevent future fraud.
Read our related article, Cash App Circle: Cash App Pyramid Scheme EXPLAINED. We discuss another Cash App scam in this guide!
How to Avoid Cash App Scams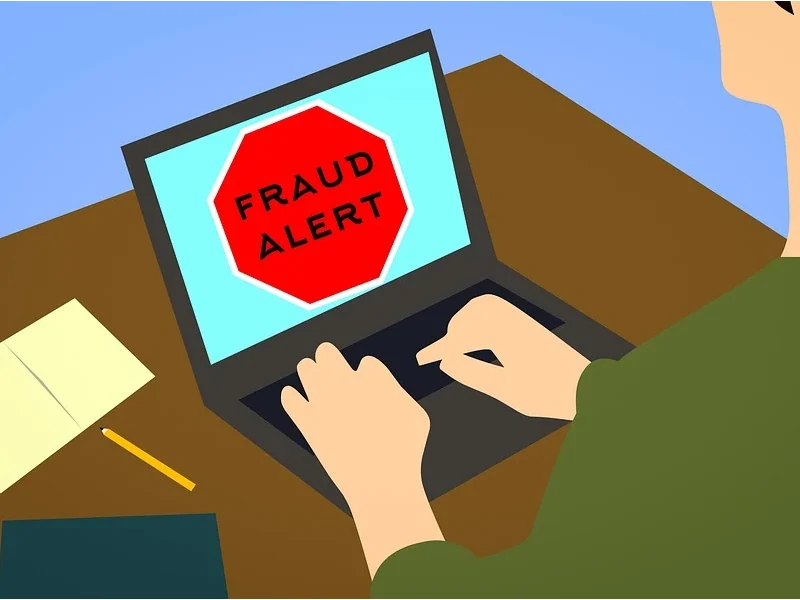 There are a few things to keep in mind to avoid transfer app fraud and other online money-transfer scams.
Suggestions for Avoiding Scams
Never give out personally identifying information over the phone, social media, or online. Scammers are active on social media sites such as Instagram and Twitter.
Avoid direct messages with strangers who offer you a financial award if you respond.
If you receive an email or text message stating that you've won a prize or reward, but must first submit the money, don't click any links.
Never agree to transfer money or make a transaction in exchange for money or a reward.
Always buy from trusted companies.
Keep your login code confidential. No one from Cash App will ever ask for your login code over the phone, on Facebook, Twitter, Instagram, or anywhere else.
See our related article on Facebook Cash App Scams. We show you how to use FB Pay with Cash App and protect yourself from fraud.
NOTE: "If you think you've been a phishing scam victim, update your Cash App PIN right away and report the occurrence," Cash App advises its users.
If anything appears to be too good to be true (for example, free money in exchange for a tiny contribution), it's most certainly a scam.
REMEMBER that Cash App to Cash App payments are frequently irreversible. Think twice before making any payments.
Using the methods above to identify scams, report phishing or hacking attempts, and keep your account safe will reduce your fraud risk and save you valuable money.
Read our related article, Cash App Email Fake, to learn how to identify fraudulent Cash App emails!
FAQs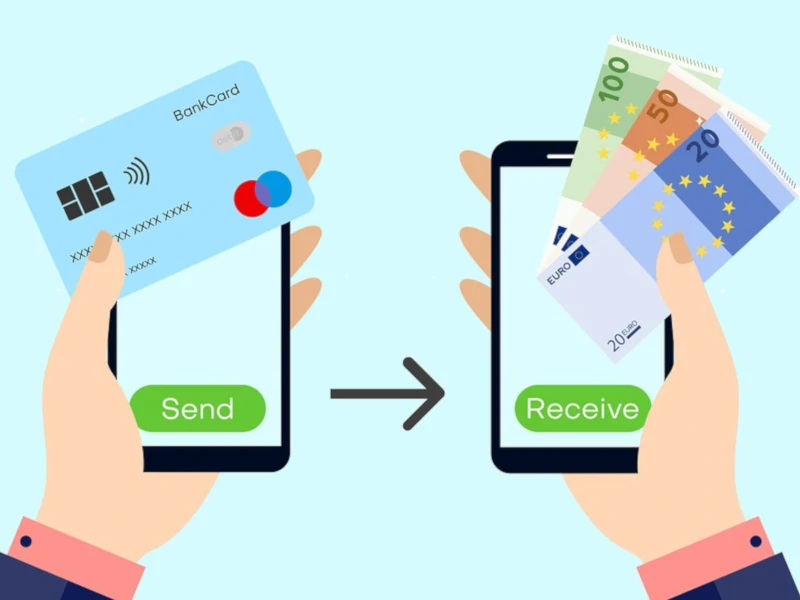 Q: How to pay clearance fee on Cash App?
A: There is no clearance fee on Cash App.
However, if you choose the Instant Transfer option, the Cash App charges 1.5 percent for an instant deposit to your bank.
To avoid this charge, you can select Standard bank withdrawals that take around 1-3 business days and are always free.
Q: Why Do I Have to Pay a Clearance Fee On Cash App?
A: You don't have to pay any clearance fee on Cash App.
Scammers will claim to have the ability to "flip" your money, promising to increase your money if you first send them funds (sometimes they call this a "clearance fee" or "account verification").
These scammers will accept your funds and then never send you anything in return.
If someone is promising you free money in return for sending them a payment, it's a scam.
There are likely no legitimate businesses that are "flipping cash."
Read More: Would Cash App Call You? If you're getting calls from "Cash App", think again – it could be a scam.
Q: Why is Cash App Charging Me a Fee to Receive Money?
A: Cash App doesn't have any account, maintenance, or annual fees, but you might incur a charge depending on how you use the app.
If you want to send money through Cash App using a credit card rather than a linked bank account or debit card, you'll have to pay 3% of the total amount.
This is similar to most P2P payment apps, including Venmo.
Cash App provides two speed options to cash out your Cash App balance.
This includes a standard deposit to a linked bank account or an instant deposit to a linked debit card.
The standard deposit option is free and typically takes 1 to 3 business days to process.
If you go for the instant deposit, you'll have to pay a 1.5% Cash App instant transfer fee (minimum of 25 cents) to instantly receive the money on your debit card.
Alternatively, you could request a Cash Card and spend your Cash App balance without having to transfer it to a bank account or debit card.
Q: I Got Scammed On Cash App. What Do I Do?
A: If you believe that you have fallen victim to a fraudulent phishing attempt or scam, change your Cash App PIN immediately and then report the incident by contacting Cash App Support.
Q: What is the Cash App Clearance Fee Voucher?
A: Cash App does not charge any sort of clearance fee for business accounts.
Whether you need to receive money from your customers, make a bank transfer, withdraw money at an ATM, or send money using a credit card; you will never find a clearance fee on your Cash App.
If someone is offering you to sell Cash App clearance fee voucher, it's definitely a scam.