How to Send Money Online Using Debit Card
A debit card is one of the most used payment cards in the world. This means that many people across the world understand the various uses of a debit card. These include; how to send money online using a debit card, how to withdraw money using a debit card, and how to shop online using the same card.
According to Global Economy statistics of 2017, 44.4% of the total population aged 15 years and above in 142 countries had debit cards. The highest value for the people with debit cards was in the Netherlands where 98.81% of the population owned debit cards while the lowest was Sierra Leone with 1.73%. The USA alone had 80.23% of the total population of people aged 15 years having debit cards.
Debit card usage is easy when you have an online account for the card. Almost every bank has developed an app that enables users to manage their debit cards online. With such an app, you can send money to other people online with accounts in your bank or other banks. To transfer money from your debit card account to another card account of another bank, you must understand how to transfer money using the routing number and account number.
How to send money online using a debit card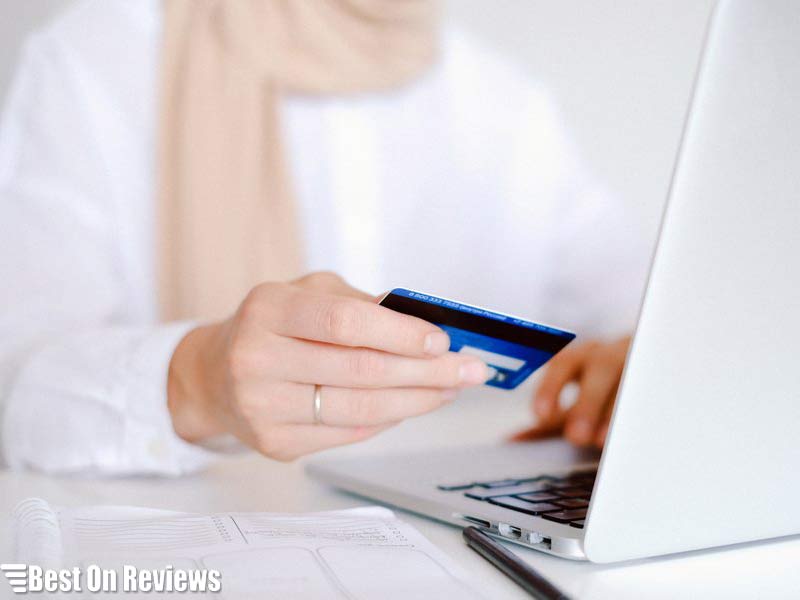 If you want to apply for a debit card from your bank and are wondering how you can send money using the card, then worry no more as here is where all the information concerning your issue is going to be solved. The following are the details you need to send money using your debit card online.
The 16-digit number that appears on the front of a debit card
The card's expiry date
The security number (The last three digits printed on the signature strip on the back of the card)
Furthermore, you may be required to provide the account number and the sort code that corresponds to your bank account which is also printed on the front of the debit card. When doing international transfers, you may be required to produce your IBAN (International Bank Account Number) and BIC (Bank Identifier Code) which are found in your account details.
In short, before you send any amount of money you will be required to provide the above information where necessary. This applies to all kinds of recipients whether you are sending to a prepaid card account, credit card account, or even debit card account online. So don't start wondering how to transfer money from a debit card to another debit card as the procedure is uniform for all.
Can I send money abroad using a debit card?
You can send money abroad using a debit card using various digital platforms which are cheaper than the traditional way of sending and receiving money using your bank.
Furthermore, the transfers are usually instant and the recipient can receive their money within a very short time. Some of the online money transfer service providers include;
i) WorldRemit
WorldRemit is available as an app and also as a web service. This means that if you do not have a smartphone, you can log in to your account using a computer. The company provides international money transfer services in more than 50 countries in the world.
If you don't have an account with WorldRemit, you can register in minutes. Furthermore, WorldRemit rates are relatively low in Africa, Asia, South America, and the Philippines. For you to send money using WorldRemit, you only link your debit card with your WorldRemit account.
The maximum amount of money you can send per day is $10,000. Furthermore, the recipient does not need to have a bank account as WorldRemit has cash pick up points. This means that you can send emergency money to your relatives or any other relevant person. See more
ii) PayPal
PayPal allows you to link your debit card to your PayPal account whereby you authorize PayPal to draw money from your debit card account to your PayPal account when you want to send it to someone. However, you have to wait for around 3-5 business days for the money to reflect in your PayPal account.
The same applies if you have money in your PayPal account and want to withdraw it into your debit card account. However, you should also note that there are charges involved in the transaction process. See more
iii) XE Money Transfer
XE Money Transfer operates in around 170 countries in the world. So if you are in the US and want to send money to recipients in other countries, you can find it easy convenient. Furthermore, the service supports over 60 currencies of the world.
You can create an account with the company and use their user-friendly app or website. Interestingly, the money transfer service from XE Money Transfer has a fee-free structure and only adds a small markup on the inter-bank exchange rate. This makes the service very popular. Link your debit card with XE Money Transfer and enjoy convenient money transfer services. See more.
iv) Transfer Wise
Use your debit card with TransferWise to send money to over 144 countries of the world. You can register using your Facebook or Google account. TransferWise is cheaper as compared to the bank to bank transfers. Also, the service has an app that makes it possible to carry out your transactions online. Use your debit card and send up to $2,000 a day. TransferWise is very effective when it comes to sending small amounts of money.
With TransferWise, you pay a flat fee of around $0.59 – $ 2.35 depending on currency and amount. You also pay a 2% currency exchange fee. This is a bit lower as compared to the banks' exchange rate which is normally 4%-5%. This makes TransferWise one of the best ways to transfer money internationally.
What are the factors affecting money transfer using a debit card?
Several factors affect online money transfer using a debit card. The most common factors include the following.
Location
It is easier to send money to places like the USA or the UK as compared to other countries like India and Kenya. The difference comes about due to the effectiveness of the systems that enhance money transfer.
The transfer service provider
Some service providers are fast while others take time. For instance, it takes three to five days for the money to reflect on PayPal. Other services such as TransferWise are faster.
Withdrawal method
If the recipient is using a service such as TranferWise, WorldRemit, or any other similar service, then the transfer is going to be fast. However, if he or she is using a bank account, the transfer may take longer.
How much does it cost to send money using a debit card?
It is not possible to quote a specific figure as the exact amount of money you can pay as the cost to send money differs due to variation of fees charged by service providers and banks. There are transfer fees, conversion rates, and taxes.
Furthermore, using a credit card to transfer money is cheaper as compared to debit cards. If you transfer money from credit card to prepaid card online, the cost is likely to be lower than when you used a debit card. I am trying to bring the sense that you can also use your credit card to send money online.
The most important thing is to research on the available money transfer service providers before starting the transfer process.
Can I use my second chance account to send money online?
Second chance accounts are stripped down versions of the ordinary accounts. If you get a second chance account, you can be lucky to also get a second chance credit card with no security deposit. Using the card, you can send money to other people using either your bank or money transfer service providers.
Is it safe to send money online using a credit card?
Most online transactions are encrypted meaning that it is not easy for fraudsters to access you information. However, you should be careful on who you are paying online. Some fraudsters pretend to be service providers or online sellers who only want to get your card details. They can then steal money from your bank account.
Furthermore, card details are very important to keep a secret.  Do not let anyone see your card number and the security number as these are the most crucial details that fraudsters may use to empty your account within a very short time.
How can I withdraw money using the account and routing number?
Do you know how to withdraw money with an account and routing number? This is normally a simple process that requires you to set up an ACH (Automated Clearing House) transfer whereby you have to provide your routing number and account number.
ACH transfers are efficient when you want to withdraw money for bill payments such as water, electricity, internet or a TV subscription.
Again, ACH payment allows you to set up a recurring payment whereby money will be deducted from your account to the account of the service provider you are paying too. ACH payments are good ways of avoiding the expenses of using payment cards such as debit and credit cards.
Bottom line
Using your debit card to send money online is cheap using a service provider as compared to banks. This is because transfer as well as the exchange rates is low. When deciding which service provider to use to transfer money online using a debit card, you should check on the transaction charges to come up with the cheapest alternative.