Chime bank is one of the online banks in America that offers financial services via an app. The bank does not charge overdraft fees or monthly fees on the accounts of the subscribers. With a Chime bank account, you can perform various kinds of transactions such as payment of bills, sending money, and saving, among others. If you have an account, you might be asking yourself a question like, 'can someone send me money to my Chime account?'
Well, this article seeks to explain this, and you will find out later on. Banks usually accept sending and receiving money from account holders of the same bank and other banks. Nowadays, people can send money from their palms using their smartphones, unlike the olden days when one had to visit their bank branches to send money. The Internet has made banking leisurely all over the world.
When talking about receiving money in your bank account, we refer to different ways in which money can enter into your bank account. You can receive money into your account via direct deposit, check, and third parties financial companies such as Skrill, PayPal, and Payoneer. Most banks usually notify you as soon as you receive money in your account via a text message or email address.
Can someone send me money to my Chime Bank account?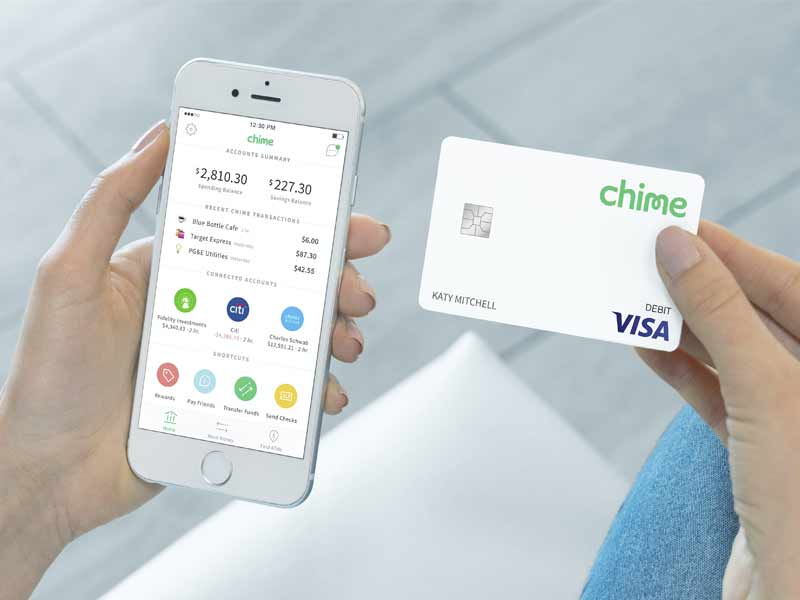 Like many other banks, anyone can send money into your Chime account. You only need to provide them with your Chime Nickname (user name) and your phone number or email address.
That means that you can also send money to your friends' Chime accounts. Every Chime account holder can transfer up to $2,000.00 per calendar month. For someone to send you money, they have to follow the following procedure.
1) Log in to his/her Chime mobile app.
2) Tap the Move Money tab.
3) Select the Transfers dropdown.
4) Choose Pay Friends.
5) A prompt pops requesting them to enter:
The recipient's name
Chime Nickname
Phone number or email address
6) One can also select the recipient's name from the list of contacts.
7) Next, enter the amount of money to send and the reason that you're sending the money.
8) Confirm the recipient as well as the amount of money to send and hit send.
With money in your Chime bank account, you can as well send money to others. Interestingly, you can even transfer funds to other apps such as PayPal, Facebook Pay, Google Pay, Cash App, etc. You will have to treat the other apps as separate banks.
For example, if you want to transfer money from Chime to Cash App, you will need the Cash App routing number to transfer funds successfully. Similarly, you can transfer funds from Cash App to a Chime bank account.
The routing number helps to identify the bank to which you are sending money. It means that each bank has its unique routing number.
How do I receive money into my Chime account from other platforms?
If you have a Chime account, you are not limited to receiving money from Chime account holders only. Many financial institutions authorize the transfer of funds to bank accounts such as Chime. People can send you money into your Chime account using the following means.
i) Cash App
Cash App is a mobile payment service from Square (a financial company in the US). Cash App is purely an online platform with a mobile app that allows users to send money. The sender needs to link your Chime bank account to their Cash App by following the laid down procedure.
When the sender has linked your bank account to their Cash App account, they can then send money by following the procedure below.
Tap the Balance tab on the Cash App home screen
Select Cash Out
Key in the amount of money to send and press Cash Out.
Next, choose a deposit speed.
Confirm with their PIN or even the Touch ID
Money from Cash App to a bank account does not reflect immediately. You can expect it within 1-3 business days, and if it delays further, the sender can contact Cash App customer care.
ii) Receive from a different bank
People can also send money with an account and routing number using other banks such as Bank of America, PNC Bank, Wells Fargo, Citi, USAA, Fidelity, US Bank, and Capital One. You will have to provide your account number and the routing number of Chime bank.
Money sent from another bank to Chime can take up to five business days (Mon-Fri excluding National holidays) to reflect your Chime account. However, in most cases, the transactions complete within three business days.
iii) PayPal
PayPal is a trusted platform across the world with millions of users across the globe. Others can use PayPal to send money to your Chime account. However, they can't link your Chime account to their PayPal account. The best option is to send money from their PayPal account to your PayPal account so that you can withdraw to your Chime bank account.
iv) Payoneer
Payoneer is a bit different from PayPal in that one can add other people's bank accounts. It, therefore, means that others can use Payoneer to send money to your Chime account. If they are sending from other countries, then there will be conversion charges, and both of you must put that into consideration.
Payoneer to bank withdrawal charges is 2% above the mid-market rate. The sender needs your Chime bank account number and routing number. Once they send you the money, you can receive it in your account within 2-5 business days.
v) Western Union
Western Union has been around since 1851 and continues to rock in the money market. Other people can send you money via Western Union to your Chime Bank account. The sender can use the send to a bank account feature to transfer funds into your bank account. The following procedure is essential.
Login to the Western Union accounts online or on their app.
Select 'Send to' country and enter the 'Send amount.'
Choose 'Bank Account' as a receive method and choose the preferred payment method.
Provide the receiver's information as well as the bank account details.
Complete the transfer and retain the tracking number (MTCN).
vi) MoneyGram
MoneyGram is another excellent option that others can send you money into your account. The sender needs to have an account with the company to carry out the transaction. Once they have an account, they should follow the procedure below to send you money to your Chime bank account.
Log in to their MoneyGram account
Select send to someone new or choose existing receivers.
Indicate who you are sending the money to and select their country
Select 'Account Deposit'
Choose how to pay
Send money
The transaction can take up to five days to complete. Other means that people can use to send money to your Chime account include Skrill, TransferWise, Google Pay, and Stripe, among others. Receiving money from friends and relatives into your Chime account is convenient since Chime supports many banks and other money platforms.
Is Chime right for you?
Chime is an excellent bank to open an account with since you can do many kinds of transactions. Furthermore, it is convenient as it is purely online, whereby you can send money from your checking account instantly to other Chime users and vice versa. Several reasons make Chime a suitable bank to use. They include;
1) Operations are purely online
Chime bank operates online, and there is no day you will go and line up for services like it is with many brick and mortar banks. You only need to manage your account using a smartphone or computer.
2) Minimal fees
It is incredible to note that Chime does not charge foreign transaction fees, overdraft fees, or monthly fees. Moreover, you will pay no costs at In-network ATMs. If you use an ATM that is out of their network, you will pay $2.50.
3) Chime has no minimum balance
Contrary to many banks, Chime does not require you to maintain a minimum balance. It means that you can even have zero in your account. It is thus an excellent bank that will never hold your money in the name of minimum balances.
4) Debit card with zero liability
While some banks will let you suffer alone if someone uses your card to make transactions, Chime will never do that. You are not liable for any illegal use of your card as long as you report it immediately.
5) FDIC insurance
If in case the bank goes out of business, your money is safe. FDIC insures up to up to $250,000. You, therefore, can save with the bank with no worries at all.
Other benefits include mobile deposits, rewards on purchases, phone payment services, and an extensive ATM network. Despite being that good, Chime also has some drawbacks such as;
Minimal interests
Not supporting joint accounts, and
Lack of overdraft protection
Bottom line
Chime bank allows others to send money into your bank account. Apart from receiving money from other Chime account holders, you can receive money from others via different platforms such as Cash App, Payoneer, and Westen Union. Chime is a convenient bank since it is purely online. It charges no overdraft fees and has no minimum balance, making it an excellent bank to use.