How To Send Money from Checking Account Instantly
Money has been an important necessity to satisfy human needs and wants since civilization started. Early civilization saw some rare items such as gold and cowrie shells acting like money. Today, we have more advanced and more secure currencies. We have mechanisms to send money from one place to someone in another place. You can send money from checking account instantly to any place in the world so long as you have the recipient account.
The ability to send money to people has revolutionized the world in a big way. Students can receive money into their bank accounts from their parents, relatives, and friends within a short time. They then withdraw and utilize the funds where necessary, and more so in paying school fees. People working from abroad can send their relatives money within a short time irrespective of the distance. In addition, having a bank account for your business is crucial.
Nowadays, having a checking account is such an important thing you cannot afford to miss. If you are an employed person then you have a bank account that you can use to withdraw your salary, as well as depositing money from other sources. Without a bank account, you cannot receive loans from relevant institutions. Again, even when you know how to transfer money using the routing number and account number, you need an account to do so.
What is a Checking Account?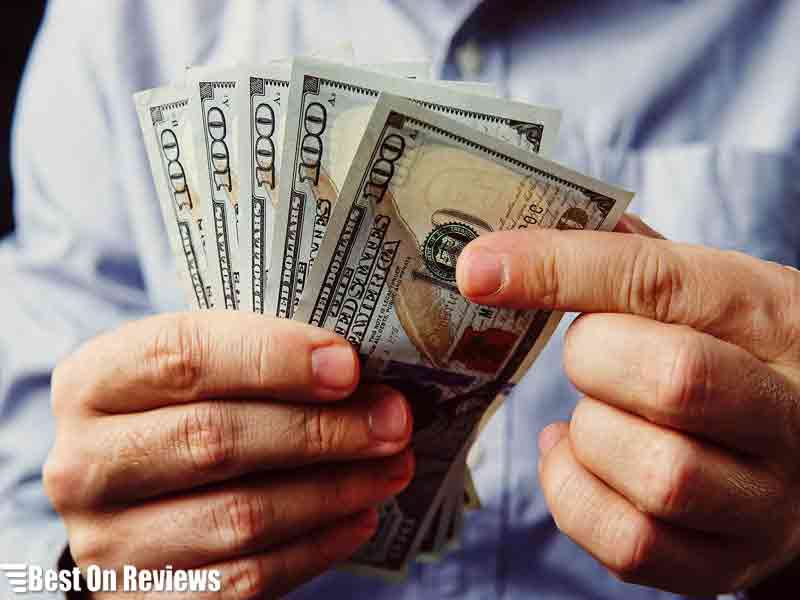 A checking account is a type of bank account that allows withdrawals and deposits. It is simply the current bank account and is normally very crucial when it comes to solving emergency financial demands such as medical bills and school fees. In short, you can withdraw money from a checking account anytime. The same applies to depositing money.
Some people term a checking account as a demand or transactional account. I suppose it is because of the ease of accessing the money. It is easy to operate a checking account online. Apart from withdrawing money from a checking account, you can send money to someone far away, or just within your area. You need to have the person's account number to make the transaction a success.
How do Checking Accounts Work?
Checking accounts work in a simple way. For instant, a checking account allows you to access money anytime you feel like. You can withdraw money from an ATM point, over the counter, using electronic debits, and using checks among many other options. The fact that a checking account is that flexible makes it appear liquid.
Unlike a savings account that limits the amount you can withdraw as well as other transaction limitations, a checking account allows unlimited withdrawals, unlimited deposits as well as unlimited sending of money. It is your money so do whatever you want with it. That is why it is very important to have a checking account alongside other accounts.
How do I Open a Checking Account?
The first thing is to study all the available banks in your area. Check the charges involved during transacting with them. Most importantly, see whether they require you to deposit any amount of money upon opening. See whether there is a minimum balance required.
Upon choosing the bank of your choice, visit their nearest branch with your identification document and open the account. You can also open an online checking account using your laptop or smartphone. However, ensure that you use secure browsers so that your details such as the  PIN do not leak.
Lastly, make sure that you get a debit or credit card. It will aid in withdrawing money from ATM points as well as sending money online. Remember that if you want to send money online, you should provide the card number.
How do I Send Money using my Account Number?
Well. Sending money with your account number means logging into your account either online or tapping the menu 'send money' and entering the amount you want to send to the intended recipient. Of course, you need the account number for the recipient. Upon entering the account number of the beneficiary, you can then authorize send. In order to send money with checking account number, you need to have sufficient funds in your account.
Sending money to a bank account within the same bank is easy. You only need the account number of the recipient. However, if you are sending money to a recipient of a different bank, you need both the bank account and the routing number of the bank. Again, you have to create a link between your bank and the recipient bank before sending money.
How Can I Send Money to a Bank Account?
Sending money to a bank account is simple. However, you need to have enough money in your account to perform the transaction. However, you may have an overdraft from your bank and pay later if you want to send urgent money to someone's account. The overdraft comes with a certain fee. Credit card owners use money in that manner and pay later. Their accounts receive credit anytime they spend money using their credit cards.
If you are sending money to your account, you can use a cheque. Maybe you own a business and sold items to a customer who decides to pay you by cheque method. Upon taking the cheque to your bank, the bank officers process it immediately. It can take around three days for the money to appear in your account.
There are other methods you can use to send money to a bank account and more so when you are working abroad. These include Western Union, Money Gram, Payoneer, and PayPal among others. For Payoneer and PayPal, you must have an account with them. You can also shop online with checking account number so long as you have a checking account and debit or credit card.
How do I Transfer From One Bank Account to another Online?
Since the internet came into use in the early 1980s, many things have become easy to do remotely. For instance, the internet has led to the growth of financial institutions to a greater degree. On many occasions, people no longer queue in banks to withdraw or deposit money. Even some banks allow you to open bank accounts online.
When you have an online bank account, you can send money to another bank just by the use of the internet. It is easy to do that if you have either a debit or a credit card. When sending money, you have to provide the card number, PIN, and the recipient's account to the system before sending money. For some online checking accounts from financial institutions such as PayPal and Payoneer, you need the email address of the recipient. That is the account ID.
Once you send money using your debit card, your account balance debits meaning that the balance reduces in line with the send money plus any transaction fee. For a credit card, your account credits meaning that the bank will need you to pay the money used at the end of the month plus a certain fee. With electronic cards, you even do online shopping. Online stores such as Amazon allow you buy gift cards online with checking account and receive them to your address.
How Long Does It Take To Send Money To Someone Else's Bank Account?
The time taken for the money to reflect into the recipient's account differs from one bank to the other.  Again, it depends on whether the money transfer is within the same bank or from your bank to a different bank. Sending money to someone else's bank account within your bank can take just hours or even minutes. Moreover, the transaction fee might be zero or very little. It all depends on your bank.
Bank to bank transfer may take several days for funds to appear in the intended account. Moreover, the transaction fees involved are higher as compared to account transfer within the same bank. Therefore in real sense, an account to account transfer within the same bank takes a short time as compared to a bank to bank transfer. Bank to bank transfer is not suitable for emergency cases due to the time taken to process the transactions.
Does it Cost Money to Open a Checking Account?
Opening a checking account is free. I have not yet heard of any bank requiring you to pay any money to open a bank account. However, most banks will require you to deposit something into your account. It is normally a small amount.
Most banks require you to pay as little as $25 upon opening the account. For premium accounts, you may need to pay higher to a point of parting with hundreds of dollars.
When opening an account with any bank, you should see that there are no hidden fees. Also, see that there are no policies that will make you lose a lot of money such as minimum balances. Most banks will charge you if you fail to maintain a minimum balance. However, the minimum balance is still your money and not charges.
One thing you need to know is that you do not need an account to send money. You can use a prepaid card to send money to people across the world. However, prepaid cards require you to ensure balance with Federal Deposit Insurance Corporation (FDIC).
Which banks offer free checking accounts?
Several banks can allow you to open a free account. Whereas almost every bank offers free checking accounts, there are banks that are clear on the issue of opening a checking account. The following are some of the common banks that offer free checking accounts.
BBVA Online Checking
TD Bank Convenience Checking
Radius Bank Rewards Checking
Varo Bank Account
Simple Checking Account
Chime Deposit Account
Huntington Bank Asterisk
Empower Interest Checking.
Apart from the above banks, other banks offer free checking accounts as well. To benefit from a checking account, you need to have an electronic card that can be either a debit or credit card so that you can have convenient withdrawals of money from your account. Common electronic cards include Visa, MasterCard, Discover, and American Express. Visa and MasterCard cards are the commonest throughout the world.
Can I Open a Checking Account Without Making a Deposit?
The answer to this query is yes. Some banks allow you to open a checking account and deposit zero shillings as minimum balance. Such accounts are very suitable for students. It means that you can open the account and keep it with no money, just waiting for someone to send you. There is also no minimum balance required to operate the accounts.
The table below shows the common banks and the kind of checking accounts they offer.
| | | | | | |
| --- | --- | --- | --- | --- | --- |
| Bank | Checking Account | Fee   | Checking Account | Minimum Deposit | Minimum Balance |
| Ally Bank | $0 | $0 | $0 | $0 | $0 |
| Capital One | $0 | $0 | $0 | $0 | $0 |
| Discover Bank | $0 | $0 | $0 | $0 | $0 |
| Simple Bank | $0 | $0 | $0 | $0 | $0 |
| Charles Schwab Bank | $0 | $0 | $0 | $0 | $0 |
| Bank of Internet USA | $0 | $0 | $0 | $0 | $0 |
| First National Bank | $0 | $0 | $0 | $0 | $0 |
Which Banks Allow Opening a Checking Account with Bad Credit?
Bad credit history means that you borrowed money and failed to pay, or paid very late.  Banks and other financial institutions communicate through a central system on issues about finance. When you default paying your loan, banks report you to particular bodies that deal with defaulters. Once you enter in their records, you will never get another loan from any other bank unless you clear with the concerned bank.
If you have a bad credit history, you should not worry. You can still get a checking account. Several banks allow you to have the account since a checking account keeps the money for emergency use. After all, they benefit from your transactions. The banks include the following.
One United Bank
Fifth Third Express Banking
BBVA Bank
Corporate America Family Credit Union
America's Credit Union
Unify Financial Credit Union
GoBank Online Checking
Bank of America
The above banks are just examples of the numerous banks that allow opening checking accounts with bad credit. There are many other banks as well.
Bottom Line
Checking accounts are convenient when it comes to solving financial emergency issues. When it comes to sending money using a checking account, everything is just simple and straightforward. Moreover, the best checking accounts should not charge you opening fee or minimum balance.
You should not be limited to the amount to withdraw or send. The most important thing above all is practicing high-security measures with your checking account to avoid losing money to fraudsters.