How to Transfer Money from a Bank Account to Venmo
Money transfer involves sending money from one account to another account of the same or of a different financial institution. The money transfer process can either be domestic or international. Bank to bank transfers are called wire transfers and are a bit costly as compared to account transfers of the same financial institution. Today, I will focus on how to transfer money from a bank to Venmo.
When transferring money from one account to the other within the same institution, you require the account number of the recipient. However, when transferring money to an account of a different bank, you require the account of the recipient and the routing number of the receiving bank. The routing number helps your bank to identify the receiving financial institution as each financial institution has a unique routing number.
To do a direct deposit of money from your bank account to a Venmo account, you have to look for the Venmo routing and account numbers in the Venmo app. Tap the "☰" icon at the top of the app and select Settings and tap direct deposit to see the numbers. To transfer money using the routing number and account number yourself, you need to log in to your bank account online.
What is Venmo?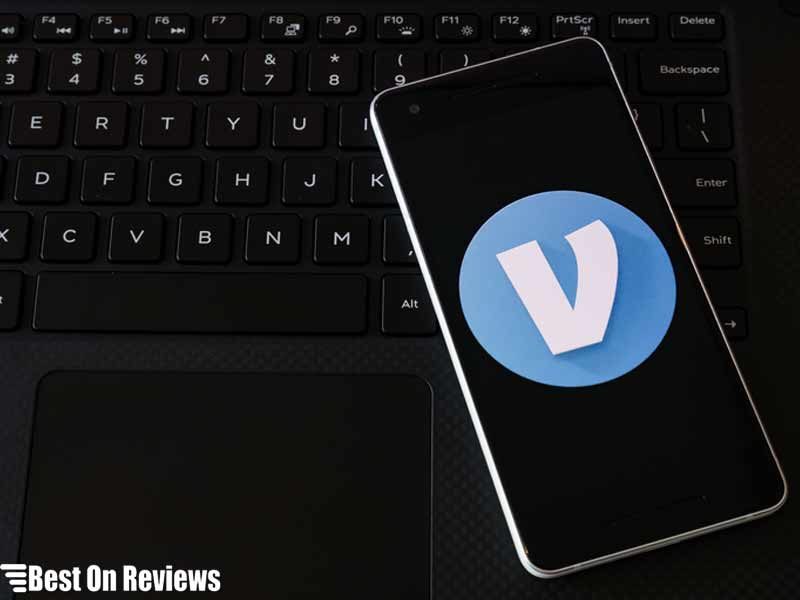 Venmo is a mobile wallet from PayPal. The payment service only operates in the US and allows peer-to-peer money transfers. It means that both the sender and the receiver must be living in the US. As a payment service, Venmo does not need you to have a credit card or a bank account for you to operate your account.
However, it allows you to link your account with a payment card or a bank account to fund your transactions if the need arises. Venmo supports both Android and iOS smartphones. Furthermore, the app does not charge you monthly fees nor online purchase fees at all.
However, instant transfers from your Venmo account to a bank account, credit card, or debit card attract a fee. Another interesting thing with Venmo is that Venmo does not allow you to send money to people without a Venmo account. It means that both the sender and the receiver must have a Venmo account.
If you want to open an account with Venmo, you must have an American mobile phone number and a working email address. You will also create a username when opening your account. People can either use your email, phone number, or the user name to send you money.
Read More: Can You Send Money From Venmo to Cash App? Yes and no – here's what to know!
Can I transfer money worldwide using Venmo?
You cannot directly transfer money worldwide using Venmo. The payment platform only operates in the US and thus all users must be residing in the US. The parent payment platform, PayPal supports international money transfers and operates across all nations of the world.
 If you have money in your Venmo account and would like to send it to someone abroad, you may have to check on how to transfer money from Venmo to PayPal, and then send it to the person. Transferring money from Venmo to PayPal does not occur directly as you must transfer the funds to a bank account linked to both Venmo and PayPal. Once the funds are in the bank account, you can then transfer them to your PayPal account and send them to the concerned person.
Alternatively, you can transfer the funds from Venmo to your bank account, then use service providers such as MoneyGram, TransferWise, or even Xoom to send money internationally.
How to add money to Venmo from my bank account
You can add money to your Venmo account by first linking your bank account to your Venmo account. Follow the following steps to link your bank account to Venmo.
Tap the menu icon (☰) at the top of the Venmo app
Tap Settings
Tap Payment Methods
Tap Add a bank or card
Select Bank
Choose a verification method
The verification of your account helps to prove that the account belongs to you. You may enter your bank account details or allow Venmo to send a micro-transfer of < $2 to your account to confirm your identity. It might take up to two days and thus not a suitable way to confirm your identity especially when you need to add money within the shortest time possible.
If you enter the login information for your bank, the verification is instant and you may start adding funds to your account immediately. When you add your bank account to your Venmo account, you can easily withdraw money to your bank account and use it to pay bills if you know how to withdraw money with an account and routing number, send to international recipients via wire transfers, send to other people of the same bank and so on.
To add money from your bank account to your Venmo account, follow the steps below.
Tap the menu icon "☰" at the top of the app
Select "Manage Balance"
Select "Add Money"
Enter the amount to transfer
Tap "Done"
Confirm the bank account you'd like to transfer money from
Tap "Next"
Review the transfer information
Tap "Add Money"
Once you tap "Add Money", wait for the transaction to proceed within the specified period. Remember that you cannot cancel the transaction once you tap "Add Money" and thus need to be very sure with the information you enter in the process.
Alternatively, you can add your debit or credit card to your Venmo account instead of your bank account. The procedure is just the same as adding your bank account but instead of choosing a bank; you choose your payment card and enter the necessary details.
Either the bank account or the payment card can act as the source of funds when your Venmo balance is insufficient. Your card issuer may deduct a certain percentage of the money to transfer when you authorize Venmo to use the card's funds. Remember that any kind of payment card, even the second chance credit card with no security deposit qualifies for adding to your Venmo account.
How long does it take to add money to a Venmo account?
It takes 3-5 business days for the money to reflect in your Venmo account. There is no instant transfer of funds from a bank account to a Venmo account. If you need money in your Venmo account urgently, you may request a friend to send you and return it later when the bank transfer is complete.
The time taken for the money to reflect in your Venmo account when sending from a bank account depends on whether you transact during the weekday or over the weekend. Payments are processed in the weekday and during the working hours. Holidays also can disrupt the transfer process.
You may incur charges in your bank account before the money reflects on your Venmo account. However, you can see the status of your transaction in your Venmo app within the transaction feeds. Do not wait more than five days. If money does not reflect in your Venmo account within five days, contact Venmo customer care.
Does Venmo offer a debit card or credit card?
Venmo is also a Debit Card. The Venmo Debit Card operates on the Mastercard network and is referred to as the Venmo Mastercard Debit card. You can use it in all places accepting Mastercard payments within the US.
Remember that I earlier indicated that Venmo is only applicable in the US. So, unlike other debit cards from major banks that allow you to use your card anywhere in the world, Venmo Debit cards will not and this is one of the disadvantages of the card.
Venmo debit cards mainly allow you to use your Venmo balance to buy goods and services. It thus may not be useful if you wish to transfer money from the debit card to another debit card.
Like other debit cards, Venmo Mastercard allows you to withdraw funds in ATM points that accept Mastercard cards across the US. Interestingly, a Venmo Debit card gives you a 3% cashback in any category in which you spend more money within a statement cycle.
The categories include gas, groceries, dining, travel, health and beauty, entertainment, bills and utilities, and transportation. The card also offers you personalized rewards as well as tools to track and manage your finances.
For you to get the Venmo Debit card, you apply on the app and receive it within 5-7 business days. The application is free of charge. Apart from paying for goods and services and withdrawing at ATMs, you may add your Venmo Debit card to other mobile wallets such as Cash App, Google Pay, Facebook Pay, and so on. Using the Venmo debit card is one of the ways on transfer money from Venmo to Cash App.
How much does it cost to use Venmo?
Although most services from Venmo are free, there are still some transactions that require you to part with some fees. These include the following.
When sending money to others using your credit card, you pay 3%. However, there are no charges for sending people money using the Venmo balance, debit card, or bank account.
Also, Venmo charges you a 1% (minimum $0.25 fee, maximum $10 fee) when transferring money from your Venmo account to your eligible linked debit card or bank account when you use the Instant Transfer option.
Moreover, if you withdraw money at out-of-network ATMs you part with a $2.50 fee. Also, you incur $3.00 per signature withdrawal when there is a need for a  signature to obtain cash. This is mostly at the counter inside partner financial institutions' branches. That is all that you can be charged at Venmo.
Other processes are free. These include the following
Venmo account
Replacement of a debit card
Sending money to other Venmo account users
Reloading using your bank account
ATM balance inquiry
ATM withdrawal(in-network)
Account statements
Venmo Debit Card acquisition
Real-time alerts
Transaction declines due to insufficient funds
Customer service
Receiving money using Direct Deposit
Receiving merchant refund
Online purchases
Receiving money from Venmo users
Bottom Line
Transferring money from the bank to Venmo is easy. You only need to link your bank account to your Venmo account, Verify and you are done. Furthermore, reloading your Venmo account using your bank account is free. Also, you can add a debit card to your Venmo account as a source of funding when you want to perform a transaction as no charges are involved. However, using a credit card to send money at Venmo attracts a 3% fee.