5 Best Ways to Send Money Online Using A Bank Account
Online money transfer is slowly replacing the old-school method of sending money in cash. At times, we need to send money to friends and relatives who are far away from us. As a student, you can also send money to your school account online instead of going personally to the bank. The bank then deposits the money to your school account within a specified time. As an employer, you can also send money online using a bank account to your employees in case you are far away. All this is due to technology.
Online money transfer entirely depends on smartphone apps developed by banks. The apps require an internet connection to work effectively. However, an online bank transfer may have some limitations, such as cash limits. Above all, online money transfer remains vital to modern society.
For you to use online money transfer, you need to understand the whole process on how to transfer money using routing number and account number. It can be very embarrassing to make mistakes transferring money such as entering the wrong details and end up sending money to the wrong recipient. Some people are not honest enough and can withdraw the money right away instead of allowing for reversals. It means that you should be very careful when transacting over the internet.
What is The Importance of An Account Number and Routing Number?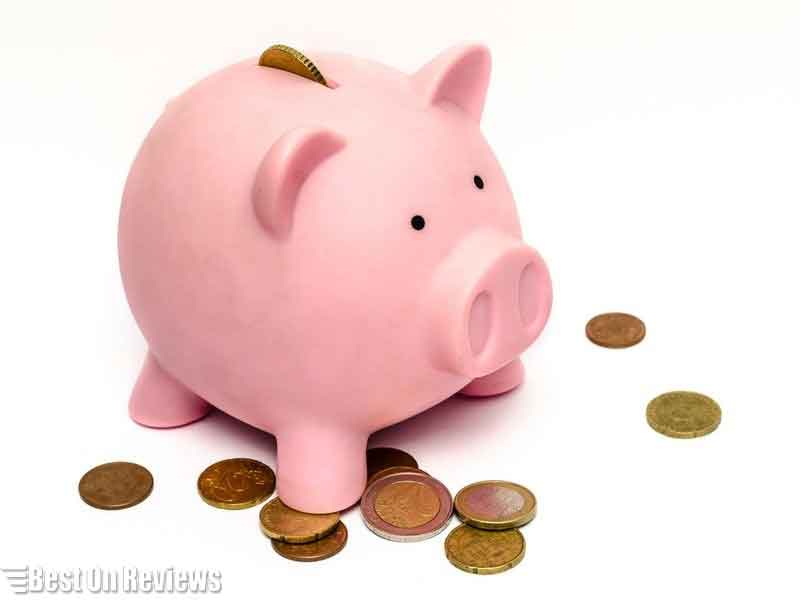 As earlier mentioned, you have to be extra careful when doing an online money transfer. Let me guide you on how to do it so that you do not find yourself in a mess.
For you to transfer money from your account to someone else's account, you need an account number and routing number. The two numbers go hand in hand.
An account number is just the identity of the recipient. It is like a fingerprint to that person. It has between eight and 12 digits. Any time you want to send money to someone either of the same bank or different bank, you need to provide the recipient's bank account number. Without it, you cannot send money to the intended person.
On the other hand, a routing number is a nine-digit number to identify the bank of the recipient. Sometimes people call it the American Bankers Association (ABA) routing number. The digits help to identify financial institutions in the United States of America. It proves that the bank has an account with the Federal Reserve.
With that in mind, let me take you through the five best ways to transfer money online.
What are the Five Best Ways to Send Money Online Using Bank Account?
1. Through PayPal
PayPal is the most used method to transfer money across the world. You have to connect your bank account to PayPal using a credit card or your account number. You can send money free to someone else's account.PayPal is the most secure way to send money with checking account numbers to any recipient with a PayPal account. Both the sender and the recipient's must have bank verification of their accounts.
Sending money with PayPal is simple. You need the recipient's email address or phone number. When you enter the address of the recipient, you enter the amount to send and tap okay.
ADVANTAGES OF PAYPAL
PayPal is secure
It is fast and convenient
Has both the app and website access
Sending money is free
Easy to use
DISADVANTAGES OF PAYPAL
They may freeze your account for 21 days if they suspect unusual transactions with your account
Read More: Wells Fargo Bank PayPal Number. Here's how to use Netspend with the Wells Fargo Bank PayPal number!
2. By using Venmo
Venmo belongs to PayPal. It is an online application that allows you to send money to friends and relatives at very friendly fees. When you use Venmo to transfer money from your bank account to someone else, you pay no taxes. You link your account number using a credit card with your Venmo account, and everything goes smoothly. You can as well transfer money already in the Venmo app instead of getting it from your bank account.
ADVANTAGES OF VENMO
Allows free transaction from a bank account to the recipient
Fast and convenient
It is secure
Simple and clear
DISADVANTAGES OF VENMO
You cannot send more than $299.99 within a week
Venmo is only limited to the United States of America
3. By Using Zelle app
It is an upcoming money transfer option. Banks such as Bank of America, Ally Bank, Capital One, Wells Fargo, among others support Zelle. Once you get your bank account linked to your Zelle account, then you are free to transact. The good thing about Zelle is that only phone number or email number is essential to move money from your account to the app.
Besides, you require the recipient's phone number or their email address to send them money. There are no more details needed in the process. Account number is not important during the process. In case your bank does not allow Zelle, you can register with Xchange who then links your bank account with Zelle.
ADVANTAGES OF ZELLE APP
You don't need many details such as the recipient's account number
Fast and convenient
It is secure
Support a variety of banks
DISADVANTAGES OF ZELLE APP
Read More: Can You Send Money From Zelle to Cash App? You can't send money directly between the apps, but there is a workaround!
4. Through Chase QuickPay
This method of money transfer belongs to Chase Bank. You should have a bank account with Chase Bank to enroll with Chase Quickpay. To register the Chase QuickPay account, you need an email address. The most exciting thing is that customers who do not have a chase bank account can still use Chase QuickPay by creating an account through chase. You then verify your email address and create a non- Chase account to receive or send money.
ADVANTAGES OF CHASE QUICKPAY
Quick and convenient
You can as well use the service even if you do not have a Chase Bank account
Account registration is simple
Account creation is free
DISADVANTAGES OF CHASE QUICKPAY
Money transfer is limited to a certain amount
5. By using Popmoney
Several banks such as Ally Bank, TD Bank, Regions Bank, Fifth Bank, Wells Bank, Citibank, Bank Of America, PNC Bank and SunTrust Bank have adopted the method. Sending money by Popmoney is simple if you have an account with them.
You can send money through their mobile app or by use of your email address. When a recipient sends you a request to send them money, you send the money free. However, when you initiate the whole process yourself, then you are charged 95 cents.
Popmoney recipients do not need a Popmoney account. Once you send money to their bank account, a notification reaches them by SMS or by email. They can then withdraw using their ordinary bank accounts.
ADVANTAGES OF POPMONEY
Does not require the recipient to have a Popmoney account
Many banks support it
It is fast and convenient
It is easy to create account
DISADVANTAGES OF POPMONEY
Can banks give loans online?
You can make applications for online loans. You visit the bank's website and select the most necessary loan type you need to apply. In most cases, banks approve online personal loans within a short time.
It is possible to apply for personal loans for students with no income online without visiting your bank. If you have a good relationship with the bank, you can receive the credit into your account and withdraw from your school ATM point. The majority of student loan beneficiaries are college and university students since most of them have the necessary documents.
What are the advantages of sending money online as?
The advantages of online money transfer are numerous as compared to old – school methods. They include the following.
First, online money transfer is fast and convenient: In most cases, money reflects into your account as soon as possible. The traditional ways such as money gram could take many days.
The method is convenient: When in an emergency need for money, you can receive it from friends or relatives within the shortest time possible.
The process is easy and straightforward: Just a few taps on your smartphone and you send money to someone else without struggling. The traditional method required you visit your bank, queue for hours, and then provide several proves such as national identification card and your signature.
Although online money transfer has many advantages over the traditional method, there are challenges. Online accounts are prone to malicious attacks that can lead to loss of money. The conventional way has much tighter security since no online transactions are involved. However, banks are creating stringent security measures to improve safety to the bankers.
Bottom Line
The ways of sending money already discussed above are significant for our day-to-day activities. You have learned the various ways you can send your loved ones emergency money even when several miles away. It is upon you to choose the most favorable money transfer method.
One thing you should always remember is that you should never share vital information concerning your account. You alone should know the Private Identification Number. In general, online money transfer is convenient and extremely useful in a big way. It is the way to go in the coming days.