Remove A Linked Bank Account From Chime – Follow These Steps
If you're looking for a simple guide on how to remove a linked bank account from Chime, you've clicked the right article! It's a straightforward process with a little twist.
Most people look for a way to unlink their bank account from Chime when they're ready to permanently delete their account. I will also touch on that whole process later in this article, so stick around.
As you probably know, Chime is a mobile banking app that enables people to stay in constant control of their money. You can easily track your spending, link various bank accounts, and save some cash.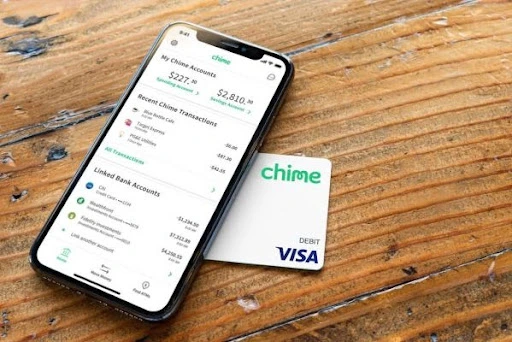 However, for people who aren't satisfied with how Chime handles certain issues, deleting their accounts is the only reasonable solution.
Keep in mind that when you delete your Chime account, you also forfeit your messages, matches, and other critical information associated with your Chime account.
That being said, let's learn how to successfully remove a linked bank account from Chime and add a new one or delete your account. I'll also discuss other financial tips and tricks, so let's begin.
Table of Contents
Do You Need to Link a Bank Account With Chime?
Chime allows users to link a bank account to their Chime account. Meaning, you can add a US bank such as CitiBank, PNC, Bank of America, Chase, or Wells Fargo.
Just log into your Chime app or access your account via a web browser, then insert the bank details such as your account number and routing numbers.
Once you've added your bank account, you can make money transfers. You can move $10,000 per day and $25,000 per month. The process takes 5 business days.
How to Remove a Linked Bank Account From Chime?
You might want to remove a bank account from Chime to add a new one or delete your Chime account. No matter your reason, doing this is a very easy process that takes a few steps.
However, for people on iOS running app version 3.3 or newer, third-party bank accounts that have been connected to their spending account now pop up in a widget on the first page of their mobile app.
This is why some users might have a difficult time finding their linked bank accounts.
Now that you know where to find your linked bank accounts, just access that widget and unlink the bank accounts that you no longer need.
Add a New Account
If you haven't been affected by the recent changes in the iOS app, just access the "Settings" section and choose the one that you want to remove.
You'll spot an "Unlink" button. Once you press this button, your bank account will be removed.
You can add a new account by clicking on "Settings" in the upper-right corner of your app with your name on it. Scroll down to the "Linked Bank Accounts" and choose "Link Your Bank Account".
If you're looking to delete your Chime account, below is a guide on how to do that. Chime makes it hard for users who want to do this. However, I'm here to help, so let's go!
See our related article on How to Transfer Money From Chime To Cash App. Learn how easy it is to use Chime to transfer money to a mobile payment service like Cash App.
How to Delete Your Chime Account Permanently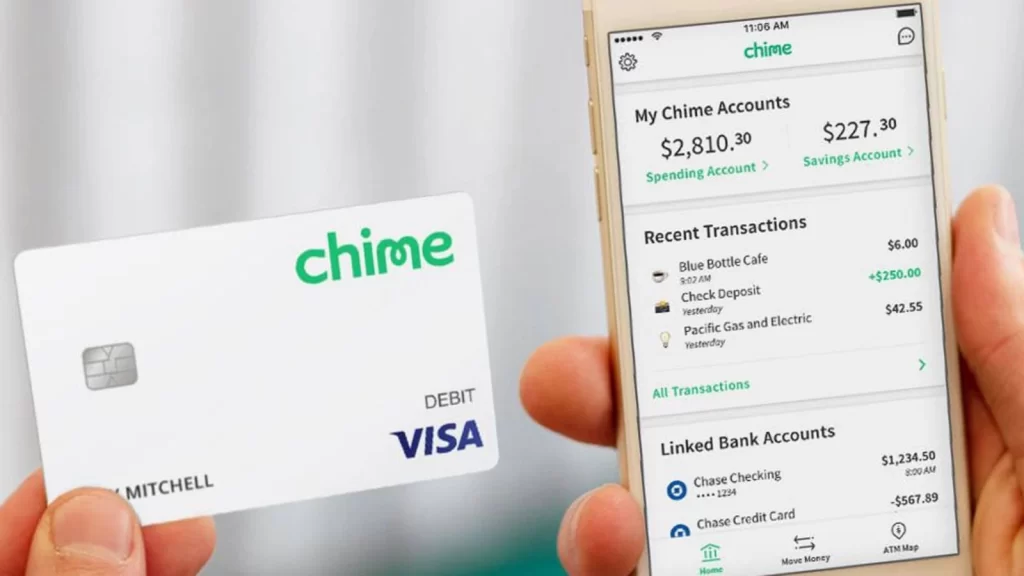 Before you delete your Chime account, you need to take care of a few things.
For starters, make sure there's no balance left in your Chime bank account. Then, remove all linked bank accounts and cards as I explained above.
Next, go to the payment history and ensure there's no pending payment. If there's any pending payment, cancel it. Also, ensure that your balance isn't negative.
If your balance is negative, you'll be required to clear the dues first. Make sure that there's no refund awaited for you before deleting your Chime account.
Read More: Does Chime Work With Cash App? Yes – and here's how to use them!
Contacting Customer Service
Finally, send an email to [email protected], requesting your account to be deleted permanently. State your reasons for this request and use concise sentences.
If you don't get a response in a few days, you can call the customer support team and ask about your account's status. You may have to be persistent in order to permanently close your Chime account.
Chime won't let you delete your account until and unless you clear the overdraft balance. Also, if there's an ongoing investigation, you can't close your account until the decision is released.
Other than that, you shouldn't face any difficulties when deleting your Chime account permanently.
Why Can't I Delete My Chime Account?
If there's an investigation in which you partake, you can't delete your account until the case is resolved.
You also won't be able to delete your account until and unless you clear the overdraft balance.
Additionally, if you fail to confirm that you're the real account holder of the account that you want to delete, Chime won't close your account until you do!
If none of these reasons apply to you and you still can't delete your account, call Chime between 7 AM-9 PM on all days and consult.
Summary
Everyone thinks of Chime as the banking app that has your back! It keeps money safe and comes with a bunch of irresistible features. However, it's not for everyone.
When it comes to how to remove a linked bank account from Chime, it's relatively straightforward, as you can gather from our guide above.
Hopefully, you find this article helpful. If so, share it with everyone. Also, if you have any questions, drop a comment below, and let's chat!