How to Accept ACH Payments Instantly
Automated Clearing House (ACH) is a system of money transfer between banks. It is an electronic network that facilitates financial transactions among financial institutions. The system processes massive volumes of credit and debit transactions in batches. Such transactions include direct deposit and payroll payments. Businesses can also accept ACH payments instantly from their customers instead of checks, mobile money payments, and wire transfers.
For your information, ACH payments attract fewer charges. This applies to both domestic and international transactions. If you compare transaction costs between credit or debit cards with ACH transfers, then you will realize that ACH transactions save a lot of money. Furthermore, the transactions are secure since they are highly encrypted to prevent fraud and eventual loss of your hard-earned money.
For you to carry out a successful ACH transfer, you need to understand how to transfer money using the routing number and account number. First of all, you must have a bank account with enough balance to carry out any successful transfer. After logging in your account, you just navigate to send money tab, locate send to another bank, or a similar phrase depending on your bank's portal.
How do you send money using routing and account numbers?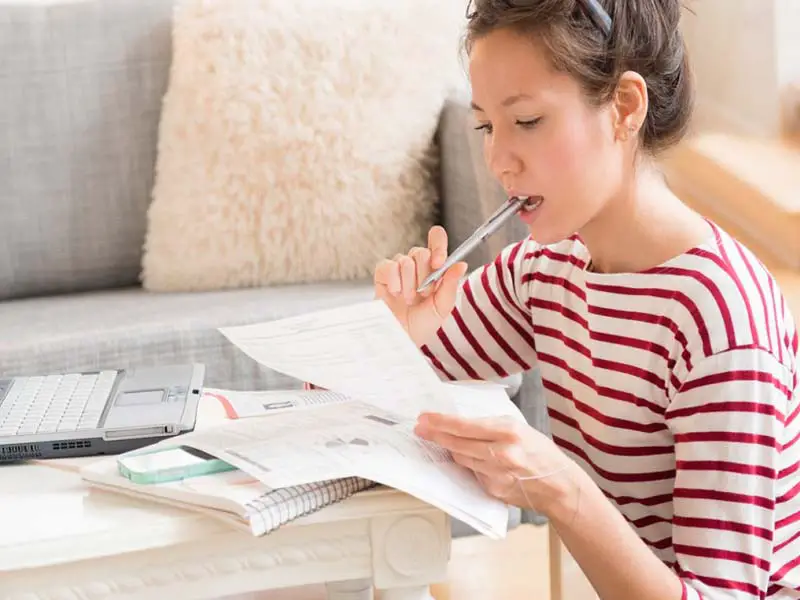 The process is simple. Enter the account number of the recipient and then the routing number of the receiving bank. Enter the amount to transfer, confirm all details, and then click send. The recipient should get the money within 3-5 business days.
However, you can speed up the process of ACH transfer by using Zelle. It is a United States-based digital payment system that belongs to Early Warning Services. Zelle ensures that the recipient receives the money in minutes. However, you have to incur extra charges to facilitate the process.
Once a recipient receives the funds, then the sender's bank and Zelle can carry out the normal ACH transfers. In short, Zelle uses its own money to pay the recipient and then waits for the slow ACH process to recover their money.
Encouraging your customers to use Zelle for ACH transfers ensures that you get your payments first. As a business owner, you can also rely on the same process to pay your suppliers, employees as well as other partners.
Why do ACH settlements take that long?
ACH transfers may take up to five days or more depending on various circumstances. ACH payments take so long due to the number of parties involved in the transaction process.
First, the payment data is sent to the originating bank, which then submits the data to the Federal Reserve which undergoes overnight processing before sending the ACH transaction to the customer's bank.
Do ACH transfers operate 24/7?
Not at all. ACH transfers operate from Monday to Friday. If you initiate the process over a weekend, the longer it takes. You have to wait until Monday for the transfer process to go through.
How do you start accepting ACH payments instantly?
If you have a business, or you are an employee to a particular company or organization, then there are various things you can do to start accepting ACH payments. First of all, ask yourself if you need the ACH payment system. If you are receiving a one-time payment, an ACH transfer will not make sense.
Furthermore, if the sender is from your bank, then he or she can send money with a checking account number only as there is no need for a routing number for an account to account transfer within the same bank. As a business company/person/ organization, you need to create a business account with a bank to accept the ACH payments. Businesses such as insurance, car sellers, land dealers, rental house owners, and so on require a bank account for ACH payments.
The next step is to talk to your bank about the best merchant services companies. These are the companies that facilitate ACH payments. Your bank may offer you a similar program and might give you good terms since you are their customer. When looking for a merchant service company, gets quotes from at least four companies, and compares their charges to get the cheapest among them.
Once you have opened an account and settled on the best merchant service provider, then you can now fill out the necessary paperwork to start receiving ACH payments. You can fill online or printed ones depending on your bank/merchant service provider. To receive your payments instantly, you can encourage your clients to use Zelle for instant payments.
Which are the alternatives to ACH payments?
Although ACH payment is cheap, it is not the only way you can receive payments. Mobile payments, third party agents such as PayPal, Payoneer, and Skrill are examples of alternatives to ACH transfer. They are good for one time payments and money reflects immediately or within minutes.
Credit and debit cards make online bill payments easy to a great extent. If you have a card, you can easily operate the card account online via an app or the bank's website. You can ask your card issuer to show you how to transfer money from a debit card to another debit card or from one credit card to another depending on the type of card you have. However, it is not that difficult. All that you need to do is to understand the online platform of your bank and locate the send money tab.
PayPal, Payoneer, and Skrill among other similar platforms are some of the best ways to transfer money internationally since money reflects within minutes. However, initiating bank withdrawals may take 24 hours or more for the money to reflect in your bank account.
Which are the best ACH processing companies?
If you are looking for the best company to facilitate ACH payments, then I got you covered since I have done adequate research and came up with the following companies.
1) Dharma Merchant Services
The company charges no application fees. Furthermore, it has neither annual fees nor no monthly minimums. It has several programs for ACH payments. The first one is the MX Merchant program that charges $25 monthly and $0.40 per transaction.
The second one is Telecheck for Clover that charges 1.5% + $0.20 per transaction. Also, it has Dharma/NMI Gateway which charges $20 monthly and $0.35 per transaction.
2) Fattmerchant
The company charges $49/month plus a flat $0.25 per transaction. The charges are a bit high as compared to Dharma. It offers next-day funding options and QuickBooks integration. Membership pricing is also transparent. In addition, the Fattmerchant has month-to-month billing with no early termination charge. Unfortunately, it only operates in the USA.
3) PaymentCloud
The company does quick ACH processing within 48 hours. Although it does not disclose its charges publicly, the paymentcloudinc has no account setup fee. It also has high-risk specialization as well as excellent customer support.
4) National Processing
The National Processing offers interchange-plus pricing with a reasonable month-to-month billing. It advertises at $15 per month and charges $0.48 per transaction. You can see that the company is a bit cheap. However, it charges early termination fees in some cases. The National Processing has a good reputation and you can be sure to get the best services.
5) Braintree
The braintree payments has a fixed rate of 0.75% per transaction on all ACH debits and capes the fee at $5. The application process is a bit long and more stringent but you can be sure of good services thereafter. It has excellent international support.
6) Stripe
Stripe is popular for accepting payments by small businesses. It charges ACH debit 0.8% of the transaction, capped at $5. It charges a $5 fee for check processing. The company has excellent international support as well as fantastic subscription services and advanced reporting tools.
Can I use the routing number to withdraw money from my bank account?
If you are wondering how to withdraw money with an account and routing number then you need to know that the routing number is not important when you want to withdraw money from your account. A routing number is important if you want to send money to someone else.
However, if someone has your money and you want him or her to pay you via your bank account, then you can give them you're routing and account numbers so that they can send you the funds in your account and then you can withdraw.
If you are far from your bank, or in a place where your bank does not exist, you can log in to your online account, ask any of your trusted friends around that you send money in their account online and then they withdraw to give you. They should give you the account and routing number of their bank. The trick will work if your friend's bank operates around.
When withdrawing money from your account, you can get it over the counter or use an ATM. banks accept ATM withdrawals from any bank although the withdrawal charges might be higher if you use an ATM which is not within your bank's network.
Bottom line
ACH payments are convenient for your business since many customers will be comfortable with the system as it charges fewer transaction fees. Furthermore, you can receive or send international payments with ease.
Merchant service providers charge varying service fees and thus you should get quotations from at least four to make an informed decision. If your bank offers ACH processing, then consider it as it can offer you flexible terms.