The 9 Best Ways to Transfer Money Internationally
Money transfer is a process that involves electronic moving  of money from one bank account to another or from one person to another via a specific channel. It may be traditional through a wired system and MoneyGram or via modern online methods. Currently, the best way to transfer money internationally is by using online money transfer systems. They are fast and reliable. Most online money transfer services take seconds for funds to reflect in the recipient's account.
Traditional money transfer systems still work even today. However, they are expensive due to the high fees charged by the concerned banks. Furthermore, money takes longer to reflect on the recipient's account. Due to the delay issue, many people have opted for online methods to save time. Money transfer via online platforms has been successful due to the use of mobile phones, and to be specific the smartphones and tablets.
When transferring money, you should be careful not to make a single error. Transferring money from one account to another account of the same bank is simple and takes a short time. When transferring money internationally between different banks, you should know how to transfer money using the routing number and account number. Any slight error may divert the money to someone else's account, and before you know it, your money is gone. Always confirm the details.
How long does it take to transfer money internationally via banks?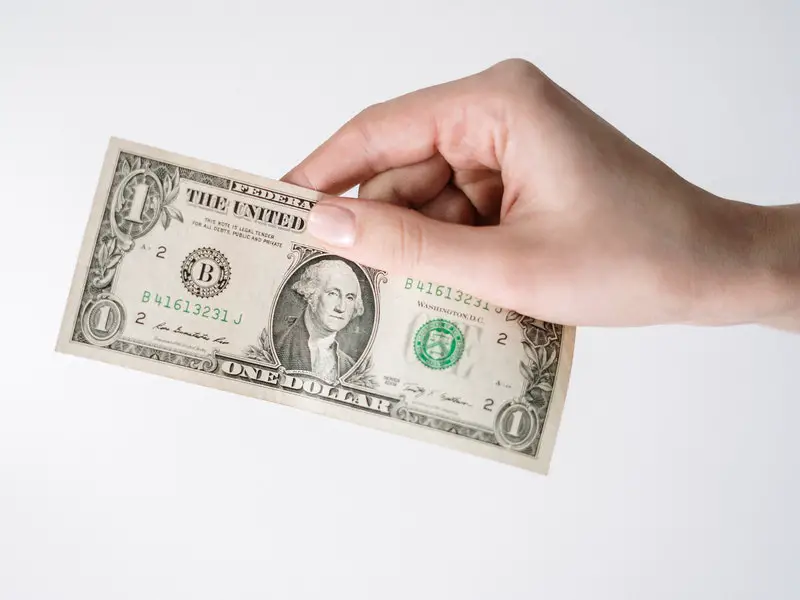 When using a bank to transfer money, you have to send money with a checking account number. Alternatively, you may transfer money without a bank account using means such as Western Union and MoneyGram.
International bank to bank money transfer may take a bit longer. In most cases, the recipient waits for five days to get the money in his or her account. Before sending money, inquire from your bank about how many days it will take for the funds to reflect into the recipient's account.
The reason why the bank transfers take longer is that the banks want to know whether the money is good. The recipient bank will not credit money into the recipient's account until the real money arrives.
How can you track money after sending it via a bank?
It is reasonable and advisable to follow up on the money you send to someone via a wired system in your bank. If the recipient does not get the funds in the expected time, call or visit your bank to know the problem.
A bank representative should place a tracer in your money and see the issue as you wait. You should get feedback within a short time about why the money has not arrived on time.
To avoid these frustrations, you can use a checking account. Checking is easily accessible online. You can send money from a checking account instantly even when in a different country from the recipient. The recipient also needs to have a checking account too.
What is the cheapest method to transfer money internationally?
Bank transfer is usually cheap as compared to other methods. However, the problem with the bank to bank transfer is that it may take long before the recipient gets his or her money.
The use of a debit and credit card to send money is faster since you can do it online. Furthermore, you can buy gift cards online with a checking account for someone else in another country. It's a way of availing money to such a person since he or she will use the gift card to purchase essential goods.
How do you transfer money via a bank?
If you want to use your bank to transfer money to someone else, you should have a bank account. Secondly, ensure that your bank account has sufficient funds before initiating money transfer. The recipient should also have a bank account.
When transferring money to someone else, you need the account number of the person. If the person is of a different bank, then you need the routing number of the other bank. Next, you will fill a form indicating all the details required by the bank's representative. Confirm all the details before submitting the form. All this applies to in-branch money transfers.
Alternatively, you can use your bank's online checking account to send money to someone else. You must have a reliable internet connection for a smooth transfer process. When using online banking services, it is good to use the bank's specific banking app to increase security to your bank account. Hackers can easily access your account if you use insecure browsers.
Again, you can do a telephone money transfer. The process involves you calling a specific automated phone number and following all the guidelines until the transfer of money is successful.
Can you send money internationally to someone without a bank account?
Yes. It is possible to send money to someone else without a bank account. There are various ways on how to send money to someone without a bank account. Some common forms include the following.
Creating an E-Wallet. Creating an E-Wallet is fast and does not require a bank account. The receiver should create a similar wallet and access money as soon as you send it. For your information, E-Wallets have become very popular as far as international money transfer is concerned. Freelancers are receiving their payments via E-Wallets such as PayPal, Payoneer, and Skrill among many others.
Send money via an agent. Western Union is a known agent that can help you to send money to someone else without a bank account. The recipient just needs to visit the collection centre to pick their money. The sender might request for a PIN to share with the recipient to minimize fraud.
Use a prepaid card. For you to own a prepaid card, you do not need a bank account. With a prepaid card account, you can send money to someone else.
Send via the post. You can send real money to someone in the post office. Moreover, you can convert the funds into a cheque or money order.
Which are the 9 best ways to transfer money internationally?
The following are the nine best ways you can send money internationally.
1. Western Union
Western Union is famous across the world due to a reputation for delivering quality services. You can send someone money from abroad to their country. However, Western Union takes several days to avail funds to the recipient. It may take up to five days for the money to reach the intended receiver.
You can visit the physical location of a Western Union to send money or use the online service using their app. If you want to send more than $5,000, you have to use the OnlineFX website. The online service relies on your debit or credit card. Learn more.
2. Bank transfer
You can send money to someone in another country using the account of the recipient and routing number of the recipient's bank. You just need to visit the nearest branch and fill in the money transfer form accurately. Here, confirm the account number as well as the routing number severally. Once finished, sign and hand over the form to the bank officer.
Instead of visiting the bank, you can use the bank's online checking account to send money. An online checking account requires you to have a credit or debit card. If the recipient has a checking account, money may reflect within a short time. The bank transfer method is secure. Learn more
3. PayPal
PayPal is an E-Wallet by nature. It is possible to transfer money from your PayPal account to someone else's account in a different country. You only need the person's PayPal ID, which is usually an email address which the person used to open an account. Money sent from PayPal reflects immediately to the recipient's account.
For the successful operation of PayPal, you need to link it with your bank account so that you can use funds in the bank account. The recipient should also link his or her account to a bank account to withdraw money. PayPal will always require you to link your account to a bank account. Learn more.
Read More: Cash App International Use. Can you use Cash App internationally? Here's a complete guide on Cash App international transfers.
4. Skrill
Skrill has its headquarters in London. Just like PayPal, Skrill is an online wallet that enables you to send and receive money internationally. It operates in over 200 countries in the world. Since its foundation in 2001, the company has grown tremendously to compete with PayPal and other similar companies. It is safe to use Skrill.
Again, Skrill has various primacies that anyone will take advantage of very fast. First, sending money to someone else's international bank is free. Furthermore, receiving money into your Skrill account is free. For the effective operation of your Skrill account, you can link it with your bank account. However, there are other ways you can load your account. Learn more.
5. Payoneer
Payoneer is coming up very fast. Opening an account with Payoneer is easy and takes a short time. Remember that Payoneer is an online payment platform that allows you to send and receive money internationally. Upon opening your account, you can link it to your bank account. It takes almost three days to confirm your bank details.
Secondly, funds from Payoneer reflects immediately into the recipient's account. The only challenge is that it takes several hours or more than a day to reflect into the bank account upon initiating a withdrawal. Payoneer is also useful for online buying of goods and services. Learn more.
6. TransferWise
TransferWise is a United Kingdom company that enables you to send money directly to the recipient's bank account. You pay a fee for the services, but it makes sense. The sent money can take several days to reflect on the recipient's account. TransferWise is an online service and allows smooth operation of one's account.
The only disadvantage with TransferWise is that it takes a long time for the money to reflect in the recipient account. Moreover, the company allows a $50,000 daily limit on personal funds transfers. The annual limit is $250,000 annually. Businesses have a daily limit of $250,000 and a yearly limit of $1 million. Learn more.
7. OFX
The company headquarters are in Sydney. It has branches all over the world. The charges are friendly and slightly lower to those charged by TransferWise. The company charges no additional fees. It is thus a good option for sending money to other people internationally.
Also, the company rates change depending on how often you use their services. If you regularly use the services, the charges go lower. Despite being that good, OFX transfers are not instantaneous. It will take several days for the money to reflect on the recipient's account. Furthermore, the daily limit is $150. Learn more.
8. MoneyGram
MoneyGram is also well spread across the world. It has over 200 countries with 350,000 locations worldwide. The transfer method is best for in-person transfers. MoneyGram is faster and can reflect the same day, or take a few days depending on the working hours of the receiving bank, among other factors. Like others, MoneyGram has a $10,000 limit per online transfer per month.
The good thing with MoneyGram is that you do not need a bank account to send or receive money. You can use the physical location of the company to send or receive money. Again, customer support by email and live chat is available. You can also report fraud via a phone call. Learn more.
9. Cryptocurrency
Cryptocurrencies, also called virtual currencies, are digital means of exchange used by private individuals or groups. Cryptocurrency transfers is a new method of money transfer which allows large sums of money transfer across the world.
Some people have always thought that cryptocurrency is for money laundering or drug dealing payments of which it's not true. People are legitimately using cryptocurrency to send money from one country to another.
Examples of cryptocurrencies are Bitcoin, Litecoin, and Ethereum. Bitcoin is the most used cryptocurrency in the whole world. Others such as Ethereum are still coming up with time to compete with Bitcoin.
Read our related article, Dogecoin Cash App (2022 GUIDE). Discover what you need to know about Dogecoin and trading on Cash App.
Bottom Line
The international money transfer system has revolutionized the world in many ways. People can send money from abroad to their relatives for developments. Moreover, the system has enabled distance working easy since one can receive payments anywhere in the world. Furthermore, the possibility of internationally sending money has boosted international trade to a greater extent. Someone in Papua New Guinea can purchase an item in England and pay easily to receive the item.