A routing number, also known as ABA routing number or RTN (routing transit number), is the nine-code digit number used to identify where an individual opened their bank account. The routing number is an essential recommendation anytime once has to transfer money internationally, whether directly to friends or from a bank to another bank. Routing numbers can be found at the left of the account number at the bottom of checks. Online bankers can find the routing numbers on the page of the account. Most banks post the routing numbers on their websites, as they are not as confidential as the account numbers.
The routing and account numbers are required when making an online payment using electronic devices like phones, paying bills and processing checks. The banks need the routing number and account number in money transferring, so they can identify the receiving bank. Delays may occur if the routing numbers on a check fail to match with the banks, it is, therefore, essential to confirm the routing number for every transfer with the bank. The routing number is commonly used in banks situated the USA.
The format of the routing number comprises of the first four digits, which is the symbol of the Federal Routing, followed by four more digits, which are the identifiers of the American Bankers Association institution (ABA) and the last single check digit. The rates charger to transfer money to individuals and banks using the account and routing number depends entirely on the financial institutions assisting in the transfer.
What is Routing Number?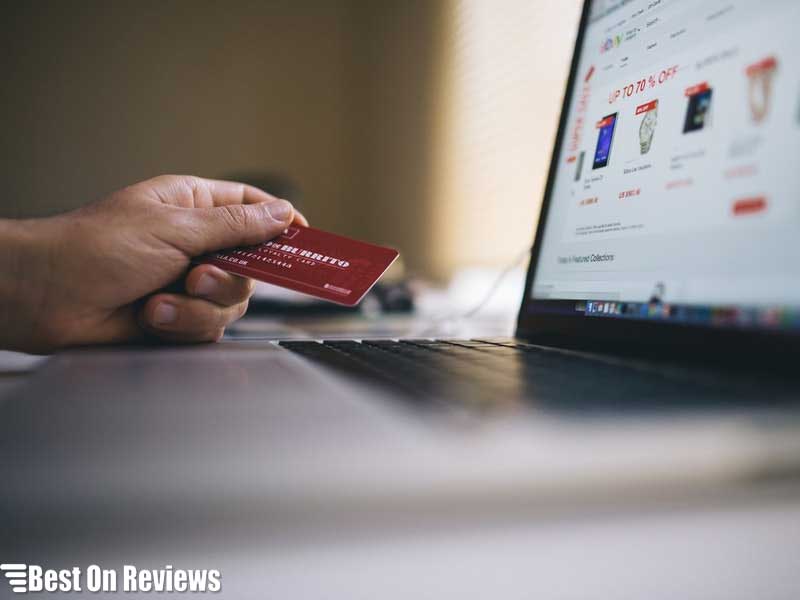 A routing number is a code used for recognizing the location of where you initiated your bank account. It has 9 digits and is also called routing transit number or ABA routing number. Routing numbers are less classified as compared to bank account numbers.
You quickly find the routing number online when you log in to your online banking account or at the bottom left of the drafts as the first group of the bank account numbers. Transferring money using the routing number and the account number is efficient and comfortable regardless of the amount involved.
What is the account number?
An account number is a single string of numbers and letters and other characters identifying an account's owner and grant access. In the US, the Social Security number was the primary identifier until its vulnerability to identity theft forced the practice to be abandoned. In today's electronic age, the most critical account number for many people is the checking account number.
What is ACH?
The Automated Clearing House (ACH) Network is an electronic money-transfer system run by NACHA, since 1974, formerly called the (NACHA) National Automated Clearing House Association. This payment system contributes to ACH transactions for payroll, direct deposit, tax payments, tax refunds, consumer bills, and many more payment services in the U.S.
What is the difference between the routing number and account number?
Routing numbers are single to banks and their branches. The routing number facilitates the speedy transfer of money from one bank to another. This number signifies electronic transfers of typically small payments, such as utility bills, that may be made once or regularly.
There are several types of transfers, each outstanding by a specific code. ACH routing numbers are always 9 digits long, and the first 2 digits often range from 61 to 72. This number may be the equivalent routing number on your checks, but they can be modified, so you should test with the bank or within your online banking portal before using it. A routing number will be labeled as a "direct deposit" or "electronic deposit".
Account number
You are probably considerably familiar with your bank account number. Every bank account has a unique k account number, relative to a customer ID or fingerprint. Account numbers are less regulated than ACH numbers, ranging from 8 to 12 digits in most cases.
While you share the exact ACH routing number as all the other consumers at your bank, your account number is uniquely your own. Think of these estimates, like the address where you live. The ACH routing number is like the town or city where you reside, while the account number is similar to your house or apartment's address.
You may have several descriptions, but each will have a unique account number. Routing numbers are public knowledge, while your account numbers continue private to you. You can find both the routing number of your bank and your account number on a score or in your online account.
You need both numbers to electronic setup transactions, like having your paycheck undeviatingly transferred into your account or setting up your chain bill for autopay each month. If you are unsure which number, contact your bank to verify, so you don't make a costly mistake.
Prepaid Card with Routing and Account Number
A prepaid card is a special card that you can use to buy goods and services. It resembles the ordinary debit and credit cards in physical appearance. Unlike credit and debit cards, a prepaid card does not require you to have an account. However, people with bank accounts can as well have prepaid cards.
A prepaid card does not require you to have a good credit record because you have to deposit money in the cards account in order to use it. Once the money in your card depletes, you can then recharge it at your issuer's center. Again, you can use an online checking account and send money electronically to the cards account number.
Many banks give prepaid cards to their customers. Banks such as Bank of America give prepaid cards to their customers to help them do convenient payment for goods and services .You can recharge Bank of America prepaid card from any bank so long as you have the routing number of the bank. Many people do not know how to find the routing number for Bank of America. To know the routing number of your Bank of America's branch, you can visit the bank's website and search your state.
Ways to Transfer Money Using Routing Number and Account Number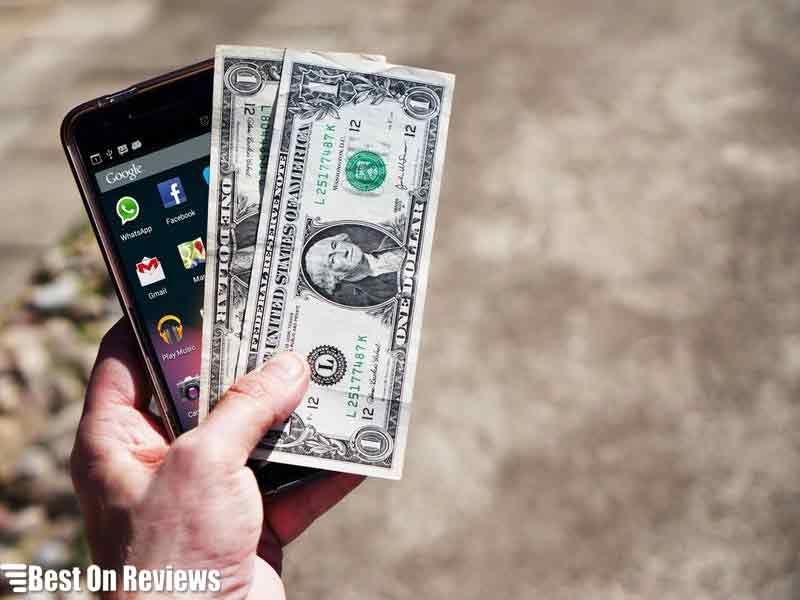 How to Send Money through Routing Number
A routing number is very important when it comes to transferring funds from one bank to the other. You do not need an account number only as it is for account to account transfer in the same bank.
There are various ways one can use to transfer money from one account to the other. For instance, I can transfer money from a prepaid card account to a debit card account. I have to master how to transfer money from my prepaid card to a debit card before performing any transfer.
For your information, when choosing to transfer money to a different bank, it is essential to ensure that you have the correct account numbers and the routing numbers of the recipient, as they are crucial requirements. The options of transferring money either domestically or internationally include:
Bank to bank funds transfer
Using Bill pay, also known as online transfer or payments
Using services that the recipients sign up to receive money from the sender's account, for instance, the recipient may receive an email with a link to a form requiring them to fill their bank details for the transfer.
The sender depositing money directly to the recipient bank using the recipients accounts number and their routing number.
The sender transferring money to a recipient using online banking apps without the bank's intervention.
The sender using check transfer method whereby he or she has to fill in the amount of money to be send and either deposit the check at the bank or send by mail.
The Sender using money order whereby he or she can send money by mail after providing your bank details. Most of them require you to understand how to send money with account and routing number.
-: Let us look at the most popular methods :-
i) Bank to bank funds transfer
This service is beneficial when sending money to those people who cannot use phones. They need to visit banks personally and get cash directly from the cashier. You can use TransferWise. This service applies both inside and outside the United States of America. When doing domestic bank transfers, you incur fewer charges as compared to international shipments. This allows you to send money with checking account number anytime you need to do so.
Transfer Wise began as a peer-to-peer method of sending money. However, today, it has connected with the local banks. Currently, it supports multiple currencies. You can get a free multi-currency borderless account. You incur currency exchange fees. However, here we are learning transfer money using routing number & account number and Transfer Money From Checking Account To Prepaid Card Online.
Pros of using the bank to bank transfer
Very fast and convenient. The transfer takes 1-2 business days.
The recipient is not directly involved but waits to withdraw the money.
The method is beneficial for both domestic and international money transfers. Wherever the recipient may be, he or she can get cash with account and routing number.
The method allows you to send small amounts by using a debit card.
The majority and more so, the elderly prefer this method of money transfer. You visit your bank and withdraw the amount you wish to send. You can as well get money from an ATM point. After cashing out, you then go and deposit to the recipient's account directly. You must have their full name and the account number. This money transfer using account number is easy and convenient
ii) Check transfer
This method is simple. You fill a check, indicating the amount you want to pay in full. Fill both in figure and words. Make sure you close it so that no one tampers with it. You can submit the check yourself to the bank or hand it on the recipient to send. Electronic checks require transfer money using routing number.
iii) Send by use of money order
This method allows you to send money by mail. It is one of the traditional methods of cash transfer. It is easier to get the sending process canceled. You must keep the receipt to trace lost money.
iv) Transfer money from bank account to prepaid card online
For you to use a prepaid card to make any payment, you have to recharge it with money. Once the money in the card is used, the card becomes useless. Remember that a prepaid card is totally different from a debit card in that, it cannot use your bank accounts money unless you recharge it.
If you have a bank account, it becomes easy to recharge your prepaid card. You can make an online money transfer using an online checking account such as PayPal, Payoneer or Skrill among others. Again, you can visit your bank and recharge your card by authorizing money transfer to the prepaid card's account. Moreover, you can use your banks online services to send money to the prepaid card's account.
You should take caution when using online money transfer. If you are using a public computer, you should be very careful that no one is looking at what you are doing. Again, remember to erase all the browsing history after logging out of your account. In fact, the best way to use online banking services is to use your bank's app in your smartphone. Apps are difficult to hack and thus more secure.
v) Get Cash with Account and Routing Number
A good number of people send money to family and friends for various reasons like helping with bills and school fees, assisting parents at home and funding individual projects when one is away. Getting money with the account and routing number is easy and efficient regardless of the amount one needs to send. Someone can use an online money transfer option to send you money to your account upon providing them with your account number and routing number in the case of a different bank from your bank.
When someone needs to transfer a large amount of money to you, they can contact a bank to deliver a personal or cashier's check, which you can deposit at their bank for cashing. Some banks have apps that can help you to deposit checks using your mobile phone. In this case, the bank requires the routing number and account numbers of both you and the sender.
Receiving cashier's checks is the best option if you need money urgently since you can have it as soon as you cash the check as opposed to regular checks, which require a few days for processing. There may be no fee required to complete the fund's transfer, but it is essential to inquire from the bank for closure.
| See: The 15 Best Buy Now Pay Later Bad Credit No Deposit Stores |
How to Choose the Right Bank Account
In the following some criteria of any bank which helps you to choose your right bank account
i. No Monthly Fee
For checking, Greg McBride, a chief financial investigator at Bankrate.com, recommends getting an account with no monthly fee or one that is avoidable, preferably through something like primary deposit. As an incentive for you to manage your savings and superannuation accounts in the same place, some banks permit you to avoid this charge with a minimum balance preserved across all the versions. But retain in mind that some financial planners recommend keeping savings and checking accounts at various banks to minimize the attraction to plunder savings for daily costs.
ii. No Minimum Balance Requirement
A well-known bank account has no minimum balance requirement, ranging from $500 to $10,000, says McBride. That will retain that money locked up, earning pretty much no interest.
iii. Free ATM Access
Your bank shan't impose you for withdrawing money, and when choosing your bank, you should consider whether it has an extensive network of ATMs or reimburses fees charged by other banks.
iv. Online And Mobile Access
You should also be capable of checking up on your account, paying bills, and making sediments electronically, both at your computer and on the go. Some nice-to-haves include branch access, free checks, and a high-interest rate (more common with online banks).
How to withdraw money with your account and routing numbers and initiate ACH transfers?
Initiating ACH sends with your routing and numbers is customarily pretty straightforward. These are the actions that you will need to take.
1. Locate your account number and routing numbers
If you still apply paper checks, that is one of the most comfortable places to find your routing and account numbers. Your routing number will be the 9 digit code on the far left-hand side of the check. Your account number will typically be 10-12 numbers and will often be the center set of numbers.
Your check number will generally be placed on the far right. Depending on your bank, your check number and account number placement could be different. If you are unsure, the larger number will be your account number, and the smaller number will be your check number.
If you do not have any checks lying around the house, you should also be able to locate your account and to route numbers by logging onto your bank's online portal and looking number "routing number." You could also call your bank's consumer service line and ask for help.
2. Update your bill payment methods to 'ACH payments' and provide your j banking information
Once you have your routing number and account numbers, you'll need to implement this information to whichever company you desire to pay via ACH. You will often be asked to typewrite your routing number once and your account number twice. Be careful when you are typing in these numbers. You do not want to make any misunderstandings and cause a hiccup in the method.
3. Initiate your ACH transfer at least a few days before your bill is due
ACH resignations typically take 3 to 5 days to process. Many companies will regard payment as "on time" as long as the due date initiated it. But just in case, you may need to send your payment a few days early. You will also want to keep the processing time in mind if you are on the making end of an ACH payment from a friend or a client. Later, we'll consider ways that you can receive or send ACH transfers instantly.
4. Make a one-time payment or set up recurring payments if available
Once you have provided your routing number and account number to a servicer, many will establish automatic recurring payments. This could accommodate you automate your bills even further. Keep in mind, though, that it may necessitate one to two billing cycles for your automatic ACH withdrawals to take influence.
You may require using one or two more one-time payments until your recurring payment calendar begins. This is especially prevalent with credit card bill payments.
5. Make instant payments with Zelle or other services
While most maximum ACH withdrawals take 3 to 5 days to go through, it is reasonable to speed up the process. Zelle is a service that numerous U.S. banks have worked to provide to their consumers. If your bank allows Zelle transfers, you can send money to a beneficiary within minutes.
When you practice Zelle, your bank sends the money to your recipient instantly. Later, the transaction will be finalized through standard ACH processing. With Zelle, you can receive and transfer money by simply providing your mobile number or email address. Like Venmo, Cash App, and PayPal, other payment apps allow instant transfers and charge a small fee for the service.
How to send Money to a mobile wallet?
There are some steps to send money to a mobile wallet. those steps are given below:
i) Send online or in the app
Using the Fee Estimator, select the 'Mobile Wallet' receive method.
ii) Send in-store using cash
Visit one of the MoneyGram convenient locations to send money directly to a mobile wallet.
iii) Provide your receiver's information
Online and in-store, give us their full legal name and mobile number, including international dial code, to send to their mobile wallet.
When Would You Need To Provide Your Bank Account And Routing Number?
There are various situations where you would need to provide your bank routing number and account number. These are two sets of numbers that are typically required to perform several financial transactions. Many people are often involved in the difference between these two numbers, so it is essential to differentiate them.
Your bank account number is the number attached to you when you open a bank account, while a routing number is a 9 digit code to identify the financial institution where you opened your account. Unlike your bank account number unique to you, the routing number is the same for all customers of a particular financial institution. For example, if you initiated an account in the same bank and department as your office mates, you'll all have the equivalent routing number.
1. Someone Needs To Send Money To Your Bank Account
If someone owes you fund and necessitates to transfer the funds to your bank account, that person will require your bank account number and routing number to finish the wire or electronic transfer. Without the routing number, it won't be possible for that person to send the money to your bank account immediately.
This also practices if you want to enroll in a direct deposit project. For example, suppose you want your employer to directly deposit your salary to your account instead of receiving a paper check. In that case, you have to provide this information to your payroll department to complete per month salary transfer.
2. You Want To Pay For A Purchase Online Or Bill Using Your Bank Account
If you don't have a money transfer app, a credit card, or a debit card, it is possible to perform online buying or pay your monthly bills using your bank account. These activities are often called Automatic Clearing House transfers or ACH transfer. For example, to set up an ACH payment, you will need to present your routing number and bank account number.
3. You Need To Link Your Bank Account To A Financial App
If you don't have a credit card, a debit card, or a money transfer app, it is possible to perform online buying or pay your monthly bills practicing your bank account. These transactions are often named Automatic Clearing House transfers or ACH transfer. For example, you will want to provide your routing number and bank account number to set up an ACH payment.
4. When You Issue A Check Or Order A New Set
Announcing paper checks is still favored by many Americans. One of the prime reasons is because it provides a physical paper trail of payments that have been made. However, many people do not recognize that issuing a paper check to someone is equivalent to giving out crucial personal information that incorporates your full name, home address, phone number, signature, bank account number, and routing number. Your routing number and bank account number are calligraphed on the bottom of every paper; check your issue.
How to Avoid Issues With Transfers?
You can comfortably avoid the several issues that you confront when transferring money using account numbers and routing number by using tips like;
a) Confirm details
Ensure that all the details are correct, from yours to the receivers. Wrong information can make you send it to an incorrect recipient, send the wrong amount. Correcting the faults might be time-consuming and costly. Feel free to contact the customer in real-time when filling out the details.
b) Have enough money
Most of the transferring money trends using the routing number and account number only allows you to share the money if you have enough amount. It is also essential you have enough money you help you avoid expensive overdraft charges.
c) Contact customer care
Most of the banks and payment platforms implement well trained and experienced and trained customer care providers who can support you through the money transfer process and feel free to contact them in case of any concerns. It would be best to have directions on how to complete the transfers and notice any unusual activities when transferring money using the routing number and account number.
Ways to Protecting Yourself from Fraud
These are some regarding the strategies you can use to protect you from fraud when using routing numbers and account numbers to send money.
1) Request for monthly bank statements
Assign it a habit of looking into your monthly bank announcements. This will help you notice any unapproved transactions or unusual activity and also contact your bank with the details shortly for directions.
2) Treat Personal Information Confidentially
Avoid giving out personal data through the mail, over the phone, or the internet unless you are the initiating combination and trusts the other party you are transacting with. All of you also avoid recording your details on unencrypted and unsecured websites.
3) Destroy Unneeded Documents
Retain it a habit of shredding documents that carry sensitive information. These documents introduce; bank statements, receipts, tax returns, and credit card approvals. This helps keep your routing number and account number reaching unwanted persons when misplaced, lost, or stolen.
Bank To Bank Money Transfer Using Routing Number and Account Number
If you have the account number and the routing number of the recipient, you can transfer money directly from your bank to theirs. One can also transfer money between personal bank accounts especially those people who have different transactions accounts and savings accounts. Depending on the bank, the transfer could be free. The funds transferred take a maximum of four days to be delivered.
Sending money from bank to bank is mostly applicable to those people who have not embraced the idea of online banking, or they do not have access to it. However, banking apps allow users to send money from their online bank account to another bank account by entering the name, routing number and account number and the amount they need to send.
| See: Ashley Furniture Reviews and Comparisons |
The commonly used method of transferring money from one bank to another is through wire transfer. The sender needs to have the name, address, routing number, and account number of the recipient to present personally to the bank. The bank then requires you to fill a request for either online or manually in the bank. The wire funds transfer should be active on the same day, but it may take a day or two to reflect on the recipient's bank account. The wire transfer fees are mostly around forty dollars to send and ten dollars to receive, but it may differ with the various banks.
How to Send Money Using Bank Account Number
When you want to send money using an account number, you can only do that to the same bank. If you have two accounts, you can transfer funds from one account to the other. You should also know how to transfer money from another account to my account. Sending money from one bank to the other will require you to have a routing number of the bank you want to transfer money to.
There are various ways you can utilize account numbers to send money. If you have a child in a school somewhere, you can pay school fees for your child by directly depositing money into the school's account and taking the receipt with you to the school's account officials. Even when paying for commodities, you can transfer money from your account to the account of the seller.
Sending money using a bank account number can either be online or by usual way of visiting the bank's branches and sending money over the counter with the aid of the bank tellers. For you to send money online, you must have an online account with your bank which has the necessary security features such as PIN.
Can You Send Money with Just a Routing Number?
A routing number helps to identify if a bank is a federal or state chartered institution. As I mentioned somewhere above, a routing number, also called ABA number is a nine digit number that helps to identify a particular financial institution.
When sending money to someone of a different bank, you need the routing number for that bank. Your account has to link to that other bank account before transfer. However, you will also need the account number of the recipient in the other bank. So in real sense, you cannot send money with just the routing number. You must have both the routing number and the account number of the recipient.
To ensure a successful transfer, confirm all the details of the recipient. Replacing a single digit more so in the account number may make you lose your money. If the money lands into the wrong account, the recipient may decide to withdraw all the money and disappear instead of sending it back to you. However, there are laws governing such kind of crimes and you may be lucky to recover your money back. Above all, caution is very important when making financial transactions.
Can I Send Money with My Routing Number
When sending money to someone else, it is not your details that are needed, but rather the recipient's details. You need to have the correct routing and account numbers for the recipient's account. Without any of those, you might not be able to send him or her money.
However, if you are sending money to a recipient of the same bank, you will not need a routing number. An account number of the recipient is enough for the process. Always remember to keep your bank details private. Many have ended up being conned due to carelessness. For instance, exposing your bank details such as email address, account number, and routing number may lead to hacking of your account.
Fraudsters use spy software such as emails which they send to your inbox. Upon opening them, they record every information concerning your bank account and send it to the fraudsters. They then use the details to withdraw your money mainly online. Sometimes you might not know whether someone withdraws money from your account especially when handling large amounts of money. Requesting for monthly statements can help you identify any fraud in your account and take the necessary steps.
Money Transfer with Account Number
Money transfer with an account number of the recipient is possible if you are from the same bank. It is cheap as compared to transferring money to an account of a different bank. In addition, it takes a shorter time to transfer money to an account of the same bank. The money reflects within hours in the recipient account. If you know how to transfer money from one debit card to another, then you know how to send money to another account.
Again, with an account number of a recipient, you can send money online instead of physically visiting your bank. Using your banks online banking services, you can send money within the shortest time possible. Today, we have mobile money banking services which use phone numbers as account numbers. You can send money and it reflects instantly in the account you are sending to. It helps to solve urgent financial problems.
The biggest attention you should pay when sending money to an account number is to ensure that you confirm the details of the account properly. If you send money to the wrong account number, you may lose the money immediately. However, some companies can reverse before the wrong recipient withdraws the money.
What are the common online money transfer platforms?
There are several online money transfer platforms available in the market. They support transfer funds with routing and account number. The most common ones include PayPal, Payoneer, World Remit, Skrill, Azimo, Stripe, and Western Union, among others.
PayPal :- is the most secure online method to transfer money using routing number and account number. PayPal has been in the market for long and has seen tremendous growth more so with online shopping.
World Remit :- operates in over 140 countries in the world. It is secure and fast. With the introduction of Android and iOS app, you can now send money within minutes to people around the globe. The good thing with World Remit is that transfers can be received as bank deposits, airtime top-up and cash pick up. The sender and the receiver get a notification message when the transaction gets completed. The first sign up deal is free.
Venmo :- is an excellent platform for business transactions. Transfer of money is quick to bank accounts as you can send money using routing number to someone's account. PayPal bore Venmo, and the platform is quickly growing. It works by linking your credit card or bank account to the app.
Azimo :- has an app in the Google play store and apple's app store. Azimo has reasonable fees for every transaction carried out. They have over 200,000 destinations in the world. However, their customer service is only by email.
Western Union :- is popular among many people in the world. It has been there for some time and has been the primary avenue for international transfers. Before the popularization of many online platforms, the western union was the king in the market. However, it seems that the newest ones in the market, such as Skrill and Payoneer, are surpassing them.
Payoneer :- is another online money transfer platform that is shaking the world. With Payoneer account, you can receive international payments directly into your bank account and withdraw them. You have to link your bank account with your Payoneer account. Payoneer operates in more than 100 countries in the world. Payoneer can allow you to send money using routing number.
Skrill :- was formerly known as Moneybookers. Skrill allows money to transfer across the internet. They have low transaction costs. Skrill started operating in 2001. Their headquarters are in London, United Kingdom. The Paysafe Group owns Skrill. It has a prepaid payment method with a Paysafe card.
Stripe :- is an online payment platform for online businesses. Stripe is very useful for making online shopping payments. Its headquarters are in San Francisco, United States of America. Stripe has powerful fraud prevention mechanisms that allow for safe online payments. It began operating in 2011.
What happens when my routing and account number gets exposed to the public?
There is no danger of exposing your routing and account number at all. If you have a fundraising activity, give everybody those details to transfer money using routing number and account number. It is only dangerous if you reveal your Private Identification Number (PIN). If someone has your ATM PIN, he or she can withdraw your money if they come across your ATM Card. Maybe in the future, they will use the Biometric Identification System at ATM points to curb theft.
If you suspect that someone has your PIN, then you should report to your bank immediately and change it. You should report lost ATM cards also as some fraudsters have a way of using ATM Card information to hack your account.
This method of funds transfer is safe as it requires all the personal details and accounts information of both the sender and the recipients, including their physical address. International wire transfers are more expensive than local transfers and may take more time to be delivered.
Money transfer is the most used banking service since it crucial in day-to-day life, from paying bills on all utilities to helping friends and family with financial issues and paying for booking in advance. Banking services like funds transfers are easy and efficient with the emergence of online banking applications, which the banks provide. The transfer fees are minimal, and delivery is fast because of the independence to banks.
However, taking precautions is crucial as the money may not be safe if fraudsters have access to the owners account details. Always take advantage of the customer care services available in all banks for assistance in successful money transfers.
Bottom Line
Sending and receiving money has really revolutionised the world. Today, you can send money to a person in America, Australia or even in China and it reflects within hours. Some years back, it could take days and even months to receive money. Again, today, payment of goods and services have become easy due to the availability of digital payment platforms. Using a prepaid card, a debit card or a credit card, you can make payment for goods and services.