Top 7 Ways To Transfer Funds With Routing And Account Number
Technological advancements in the banking sector have revolutionized the methods of sending and receiving money. In the US, banks and other financial institutions identify themselves using routing number. You can transfer funds with routing and account number to other people or pay for things online through various digital payment services. However, you can enroll for a direct deposit through institutions that pay out money for instance the social security administration, or through employers.
Therefore, if you are sending money with an account and routing number, ensure that you avail that information to a trustworthy institution. Whether its a bank, renowned financial services company, or your entrusted employer, it's crucial to safeguard these numbers as they can be easily forged. Besides, some merchants allow you to pay using routing and account number when you check out online. Depending on the options available, this payment mode is advantageous than debit or credit card.
Most importantly, banks utilize routing numbers for every financial transaction. It's mandatory to understand how to transfer money using the routing number and account number if you want to pay in a check, make a wire transfer or ACH payment within the US, or when setting up a direct deposit or automatic bill payments from your US bank account. It can help you have payments like pension or salary deposited into your account.
What Are The Numbers In a Check Represent?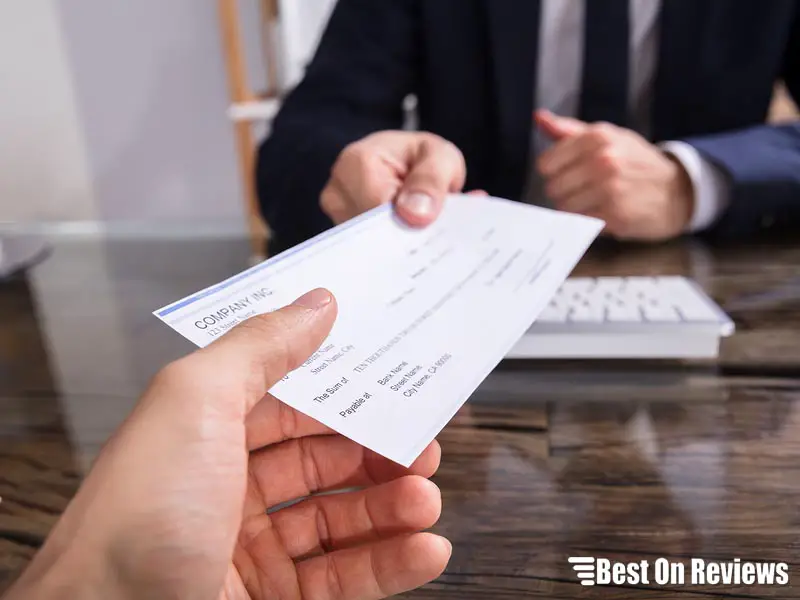 On contrary, not everyone is willing to transact through electronic money transfers. For this reason, you can send money with checking account number. You can use mobile or online banking to request to send for your bank a cashier or a personal check.
The recipient of the check can cash or deposit it at their respective banks or use their bank app for mobile check deposit. For the regular checks, accessing the money takes several days as compared to a cashier's check that reflects immediately.
There are three sets of numbers at the bottom of every check that is useful for processing electronic money transfer such as bill payments and direct deposit.
The first set on the left is the nine-digit bank routing number.
The middle set of 8 to 12 digits is your account number.
The third set of four digits is the number of the check.
Debit Card To Another Debit Card Fund Transfer
You can send money from one debit card to another but the process is not direct. If you are wondering how to transfer money from a debit card to another debit card, you are good to go in here. First, you can transfer funds to the debit cardholder using the actual account number of the recipient.
The payment gets received in a few minutes. Immediately, the money reflects in the recipient account, its also available in the recipient's debit card for the card, and the bank account is directly linked.
However, funds transfer from your debit account to another debit account of the same bank is the easiest since you need only the account number of the recipient. On the other hand, both the routing number and the account number are necessary when sending money from one account to the other. Additionally, you must create a link between the two banks before transacting.
Can You Make a Payment Using The Account And Routing Number?
Yes, withdrawing money by your account and routing numbers also referred to as an "ACH transfer" and is easy. However, some reasons promote setting up ACH payments for your bills. They include
It helps you avoid debit and credit card transaction fees
It helps you reduce paper checks
It helps you automate your monthly bill payments
What Is The Procedure Of Withdrawing Money Using Ach?
Learn how to withdraw money with account and routing number by promptly following the below steps.
Specify your account number and routing numbers
Update your bill payment mode to 'ACH payments' and avail your banking information
Start your ACH transfer few days before bill due date
Make a one-time payment or set up recurring payments if available
Make instant payments with favorite payment app or other services
Other Ways to Transfer Funds
Interestingly, you can also withdraw cash from your account in other ways. If you possess a prepaid card such as a Visa or Mastercard, you can use it to make purchases without availing your account details to any merchant that accepts its payment mode. This card only allows you to amount to load on the prepaid card account.
However, credit cards don't directly deduct money from your bank account, but it's possible to make purchases with a credit card and then pay later by transferring money from your account using the routing and account number. You can transfer money from a credit card to a prepaid card online, through linking to a checking account. Otherwise, these payment methods are safe and convenient than using cash.
What Are The 7 Top Ways To Transfer Funds With Routing And Account Numbers?
Sending money directly from your bank account to another bank account
Bank to bank funds transfer is possible using the following ways.
You can use TransferWise to transfer funds directly from your bank account to another account, inside or outside the US.
Make a domestic wire from your bank
Use your bank's bill-pay option
1. Transferwise (Domestic Or International)
TransferWise started its operation as a peer-to-peer global money platform connecting people and their money worldwide. Although it was initially an international service, TransferWise has expanded its services to domestic alternative options to traditional banking such as the borderless multi-currency account.
Usually, signing up for the borderless account for free with no monthly charges. Once you have signed up and finished the verification process, you can activate your borderless account and start holding a balance in dozens of currencies, transferring your money all over the world, or within the US. Also, you can acquire the TransferWise multi-currency debit card, usable for paying goods and services all over the globe.
Advantages
Fast online money transfer
You can access funds the following day after the transfer
Small amounts of money are payable with your debit card
You can send money both internationally and domestically
Disadvantage
Paying by debit or credit card is a bit expensive
2. Wire Transfer (Domestic or International)
If you're sending money to someone else's account urgently, a wire transfer is the best option. Wire transfer enables you to transfer money between banks faster electronically. It's a suitable alternative to transfer money without visiting your bank since there are nonbank providers such as Western Union.
International transfers take close from 1-5 business working days depending on your recipient's country. For domestic transfer, the funds arrive at your recipient's bank account on the same working business day.
For a wire transfer, you'll typically need:
The recipient's name
The destination
Transfer amount
Advantages
Quick domestic money transfers
Supports both domestic and international transfer
Simple to send and receive the funds
Disadvantage
The international transfer takes longer to arrive
3. Billpay (Us Domestic Only)
BillPay or online payments/transfers means that you may be able to login to your online bank account and select an option to send funds to your recipient's bank account. The process involves filling in only their name, the amount, their ACH routing number, and account number without going to a bank branch. However, this method consumes from 1-7 business days for the money to reach the recipient.
Advantages
Convenient online banking portal
Generally free or low cost
Disadvantage
It's only for transfers inside of the US
4. Through Apps and Online Payment Tools
If your bank doesn't provide bank-to-bank transfers or if you want to transfer money to another person, peer-to-peer (P2P) payment mode is what you need. To set up your accounts, you can link your bank account to the app or service through checking account and routing numbers, the same way you link accounts from different banks.
For instance, when using PayPal, the funds you transfer come from your bank account. Then, PayPal moves the money to the recipient's PayPal account. Afterward, the recipient can transfer it to a bank account or send the money via PayPal.
Other P2P transfers include;
Chase QuickPay
Venmo
Cash App
Apple Pay/Google Pay
Read More: Wells Fargo Bank PayPal Number. Learn how to use Netspend with the Wells Fargo Bank PayPal number!
5. Writing a Check
Though it seems old fashioned, writing a check is a suitable alternative to transfer funds to your other accounts or someone else. If you lack a checkbook, various banks may give a few checks each year, that are free of charge, or for a meager fee. Transfer money using a check is as easy as follows.
Get a check from your bank
Fill out the required information, including the date, amount you want to transfer in words and numbers, the recipient's name or organization, your signature, and the memo if you want to include specific info about the transaction.
Deposit the check into another account or issue it to the person depositing it.
6. Transfer Between Your Own Accounts: Bank-to-Bank Transfers
If you need to transfer funds among two accounts that you own, a bank-to-bank transfer could be your best tool. This digital payment typically works as an automatic clearing house payment. However, many banks provide free bank-to-bank transfers when sending money to your other account. What you need to do is just to link the two accounts, either through your bank's online banking platform or by calling or visiting a branch.
Moreover, to link your two accounts, you will require the account numbers, routing numbers, and evidence that you are the bearer of both accounts. Once you link up the accounts, you can enjoy sending money easily between the two accounts.
7. Bank-To-Service-To-Bank Option
For this service, the recipient fills in their details and all you'll need is the email address or phone number of the recipient. Once you have made and paid for the transfer, your recipient receives an email or notification from the service provider that you've sent them money. Then, your recipient keys in their bank account details including their 9-digit routing number and account number.
This works with services like:
PopMoney (US domestic only)
Zelle (US domestic only)
Chase Quick Pay (US domestic only)
Wells Fargo SurePay (US domestic only)
Bottom line
There are so many options that are available for transferring funds and that's why it's so important to do scrutiny ahead of time to ensure that you're going for the best option when transferring money. The most important considerations to make are transfer time, cost, and transparency. Hence, with the above-discussed options, you can choose that will work well for you.