What Stores Take Cash App & Cash Card?
Cash App customers can pay digitally at stores that accept Cash App with or without a Cash App card.
Users can quickly pay for items in stores with a phone number, email, and Cash App login or $Cashtag.
You can also determine what stores accept a Cash App QR Code, both in the stores and online.
Having a Cash Card allows you to pay for various services.
It works both online and offline, and Cash App users can also use Cash Card to withdraw money from ATMs.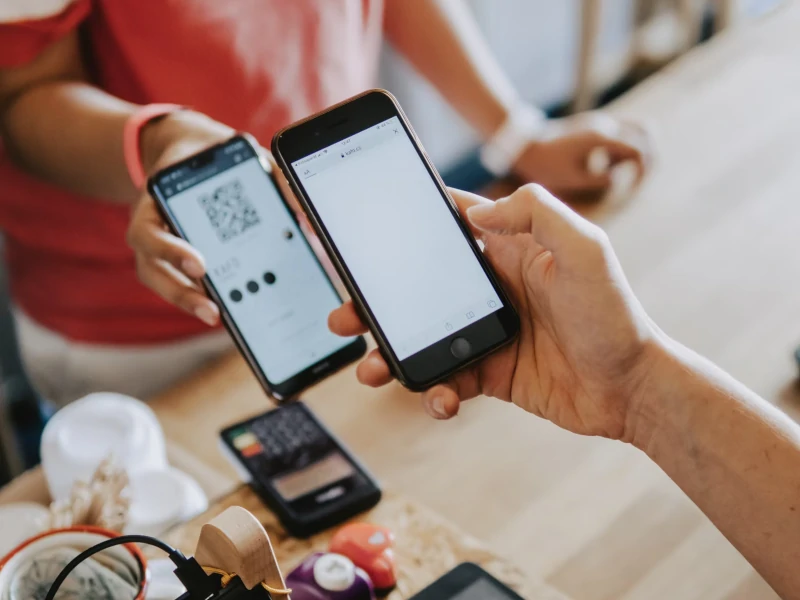 Only a few stores accept Cash App payments directly.
However, you can use your Cash App Card to pay for purchases just like any other VISA debit card.
Any store that accepts Visa cards will take Cash App cards.
What Stores Take Cash App?
Cash App users can pay with their Cash App balance or a debit/credit card for online and offline purchases that support VISA.
Cash App and Cash Cards are accepted at Target, Forever 21, Amazon, and Lululemon.
Walmart is another one of the places that accept Cash App. Cash App customers just need to select the Cash App payments option to make online or offline payments with Cash App and use the merchant's $Cashtag to pay.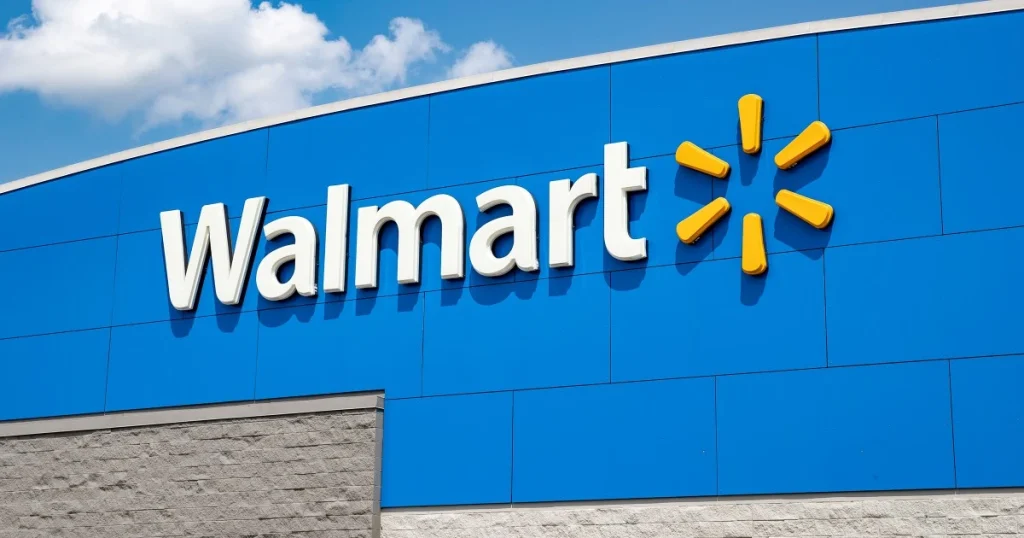 How to Make Payment Using Cash App?
To learn about the Cash App checkout process, follow the steps below:
Create a Cash app account on your phone.
Enter the amount you want to send.
Select the 'Pay' button.
Enter your email address, phone number, or $Cashtag/username.
Enter any payment-related notes here.
Now, press the 'Pay' button.
The payment will be delivered to the payee immediately.
Return to the Cash App home page.
If you wonder if there are stores that accept Cash App near me, the video below further discusses how to use Cash App to pay using a $Cashtag or Cash Card:
Read More: How to Order Cash Card for the First Time. Get your Cash Card in a few easy steps! We show you how.
What Stores Accept Cash App QR Code?
Cash App users have asked whether they can use a Cash App QR code in stores?
Yes, Cash App users can pay Square Sellers directly from their Cash App accounts by scanning a simple QR code.
Adidas
Aeria Games
Abercrombie & Fitch
Aeropost
Brookstone
ASOS
Aquatalia
DMB Supply
Disney Store
Big Bad Toy Store
Blue Nile
Foot Locker
Forever 21
Eastbay
Eastern Mountain Sports
Alternative
Hollister
HP
iTunes
Journeys
JetBlue
JTV
FragranceX
Frye
ebay
Busca Libre
Calvin Klein
Gameplanet
Geekvida
GNC
Emirates
Eshopex
Nautica
Netflix
Nike
New Balance
Etsy
Express
CrowdSurge
American Airlines
Amerisleep
DH Gate
Milanoo
Mini In The Box
Muck Boots
Deal Extreme
Costamar Travel
Karmaloop
Kate Spade
Kenneth Cole
Kipling
Chewy
Facebook
Focal Price
Singapore Airlines
Sky Airline
United Airlines
Sunsky
Vrbo
Skybox
Cinepapaya
U Beauty
Uber
UGG
Under Armour
Victoria's Secret
Wayfair
Wish
Zales
Aara
Sulily
Xtratuf
PatPat
Puma
Reef
Ripley
Shoes
Carters
Both in-person and online shops accept this contactless payment method during checkout, and it is quick, convenient, and easy to use.
Can I Use Cash App at Store Without Card?
The Cash App card is not the only option to pay in stores.
Using a Cash Card is simple, but Cash App allows direct payment if a Cash Card isn't available. So, there are stores that take Cash App without a card.
The retailer must have a Cash App account or be set up to accept Cash App payments.
Cash App payments are made using the registered phone number, email address, or 'Cashtag.'
If the store cannot accept Cash App payments, it is best to utilize Cash Card, which operates as a bank debit card.
Besides, you may use the virtual Cash Card numbers in your app to make online transactions without having to order the physical card.
Read More: Can You Pay With Cash On Uber Eats 2022? See if you can use Cash App (and regular cash) to pay through Uber Eats!
How Do I Use My Cash App to Pay in Store Without a Card?
Check out the steps below to learn how to make a payment with Cash App without using a cash card:
On your phone, log in to your Cash App account.
Enter the desired payment amount.
Click the "Pay" button.
Enter the store's email address, phone number, or $Cashtag.
Leave a comment regarding the payment source and purchase.
Select "Pay" from the drop-down Cash App menu.
The payment will be taken from the cash balance.
Check the payment status by going to the "Activity" tab.
Online Stores That Accept Cash App
Here are a few examples of merchants that take Cash App Card as payment:
Adidas
Abercrombie & Fitch
Sur La Table
Walmart
Wayfair
Under Armour
Fanatics
GameStop
DSW
Coach Outlet
Macy's
Nike
Nordstrom
Samsung
Athleta
Crocs
Dick's Sporting Goods
Home Depot
Hulu
Instacart
Read More: Transfer Google Pay to Cash App. Can you transfer funds from Google Pay to your Cash App account? Not directly – but there's a way!
What are Other Places That Accept Cash App?
Online food delivery services are one of the fastest expanding consumer markets.
One of the many benefits of Cash App is you can pay for food online. It's easy and quick!
The transaction is done using the Cash App card you receive after opening an account.
There are also gas station stores that accept Cash App as long as you have a Cash Card.
This card is a debit card that allows you to conduct online transactions such as ATM Deposit, teller deposit, electronic transfer, paycheck, direct deposit as you choose.
You may also link your Cash App card to Google Pay and use it to make online purchases.
Online food ordering services like GrubHub, Boxed, and Goldbelly use Cash App directly.
Others accept Cash App cards, so you have options.
However, one of the most popular foods ordering apps, Uber Eats, does not accept the Cash App card.
Read More: How to Design a Cash App Card. We share how to design a Cash App card and share our favorite ideas!
What Online Stores Accept Cash App?
Online stores like Target, Forever 21, Amazon, Walmart, Lululemon, and more accept Cash App payments.
Cash App is accepted where Visa credit or debit cards are for both online and offline transactions.
Another Cash App feature is the Cash Card, a free debit card that allows customers to pay bills for various products directly from their Cash App balance.
Cash App users can pay by linking their Cash Card to Google Pay or Apple Pay.
If you link the Cash Card to Google Pay or Apple Pay, you can pay with your Apple cash or Cash App debit card balance instead of a credit card.
Read our related article on How to Transfer Money From Apple Pay to Cash App. In this short guide, we share everything you need to know!
FAQs
Can I Use My Phone to Pay With Cash App?
Tap the Payments' $' tab on your Cash App to get to the home screen. Scan the QR Code at the Square Sellers' point of sale.
Use the QR Scanner on the top left corner of the screen to scan a QR code to pay for goods and services.
How to Buy Things With Cash App Online
The Cash Card is a Visa debit card that can be used to pay for products and services both online and in shops using your Cash App balance.
Your Cash Card can be used right away by connecting it to Apple Pay and Google Pay or entering the card details in the Cash Card menu.
How Do I Tap and Pay With Cash App?
You can use Google Pay to simply tap and pay with Cash App.
Google Pay can be linked to Cash App so that you can pay for things on the Internet quickly.
To do this, go to the user interface and click "add to Google Pay."
In the next window, you can link your Cash App card with Google Pay in a few simple steps.
You can use Google Pay through the app after you have linked your card.
The only problem is that Samsung Pay doesn't allow you to link it to the Cash App.
How to Request a Cash App Pay Refund
Customers who want a refund for their Cash App Pay payment must contact the retailer directly.
If the merchant refunds the transaction, Cash App may take up to 10 business days to get the refund.
The monies will promptly appear in your Cash App balance or associated debit card when Cash App receives the return.
If you have any questions before 14 days have elapsed, contact the merchant directly.
Don't hesitate to get in touch with customer care if your refund does not appear within 14 working days.