Cash App Card Design Ideas (30+ COOL Ideas for Users)
Say goodbye to traditional card designs and hello to the customized and creative Cash App cards!
Cash App card designs are fun to make and will make your buying experience more personalized to you.
We'll share our favorite Cash App card design ideas to get your creative juices flowing!
Can You Customize a Cash App Card?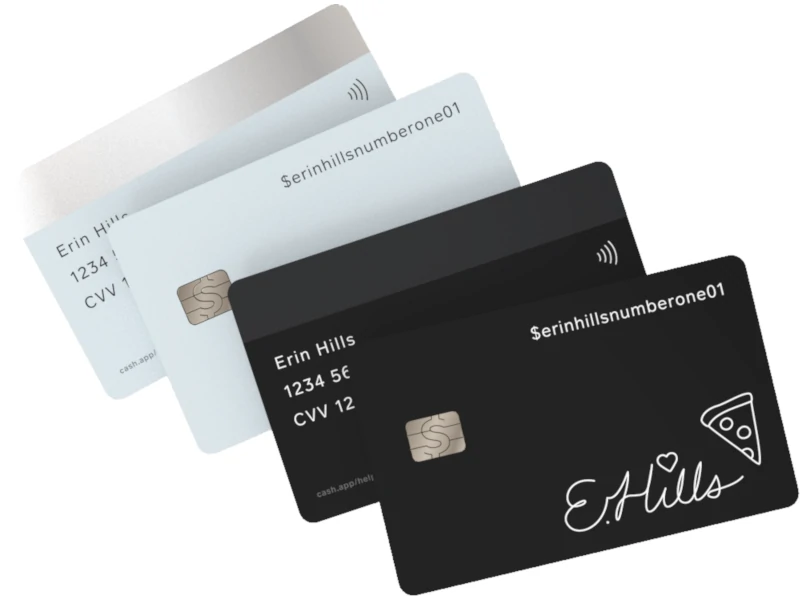 A customized Cash App card is similar to a standard cash card, except that you can select the signature, or graphic printed on the card.
There are image requirements, but you can make a unique card as long as the image adheres to those fundamental parameters.
How Do I Customize My Cash Card?
If this is your first time ordering a Card, follow the instructions below:
Launch the Cash App on your phone.
Click on the Cash Card tab found at the bottom of the screen.
Then, click the colorful button labeled "GET FREE CASH CARD."
Choose your preferred hue and then click "Continue."
Tap to personalize your signature by displaying your Cashtag and then signing it.
By tapping the small smiling face button next to the signature area, you can write or draw your signature or even add stamps.
Next, enter your mailing address and then press the Next button.
Confirm your given name and surname.
Continue after reading the information, terms, and conditions.
You should receive your card within 10 business days.
How Do I Re-Design My Cash App Card?
To change the color, emojis, or signature on your Cash Card follow these simple steps:
On the Cash App main screen, tap the "Cash Card" tab.
Choose the option "Create a New Card".
Follow the on-screen instructions.
NOTE: It costs $5 to change the design of your Cash Card.
Cash App Card Design Ideas
Cash App cards are sleek and minimally designed, making them even more appealing.
In addition to the RDIF chip, the card has a laser-printed signature in the corner.
Besides the signature field, you can print anything you want on the card.
Although ordering the Cash Card is free, customizing it costs $5.
The unique design (or signature) increases the appeal of your card.
Let's look at the Cash App card colors available.
Black Cash App Card
This is the initial Cash App card design. It's the most popular Cash App card among consumers.
You can add a nice touch to your debit card by embellishing it with your signature, Cash App names, quotes, custom design, logos, or even a cartoon!
White Cash App Card
A simple card design for those who prefer lighter colors over dark. You can add any design to this white background Cash Card.
Cash App * HBA
HBA is a well-known premium streetwear brand.
It's a limited-edition card design that's only accessible on Cash App. It is also more expensive than the previous designs.
It costs 7 times more than a regular design update.
This type of modification will cost you $35. The pattern is reminiscent of payment chips printed all over the card.
You can boast aristocracy with this expensive makeover of your Cash Card.
Glow-in-the-Dark Card
Getting a glow-in-the-dark Cash App card is as simple as getting a regular Cash App card.
You can order a glow-in Cash App card and design it in the Cash App settings. You just need to pay a $5 extra fee.
The Cash App glow-in-the-dark card is covered with radium paint, which is what makes it glow in the dark after it's absorbed light from its surroundings.
Funny Cash App Card Designs
Cash App's customizable cash card designs are inspiring people to be creative. Cards that can be personalized have become a social media craze.
Cash App will print pretty much any drawing you submit within reason.
Check out some of the unique Cash Card art collected from Twitter below: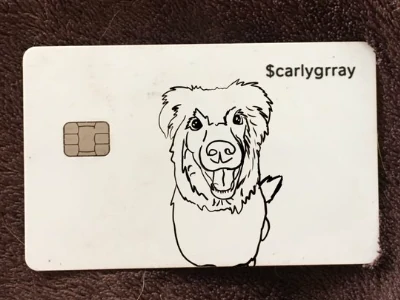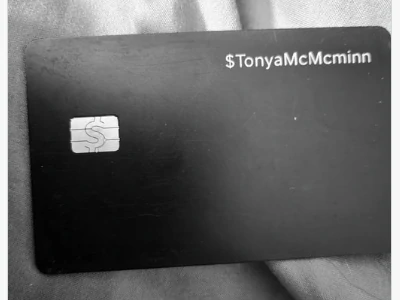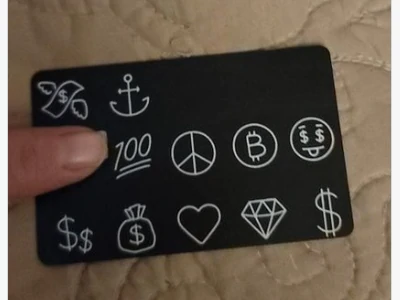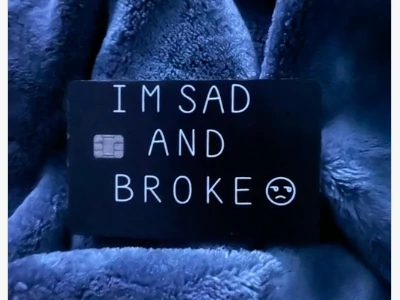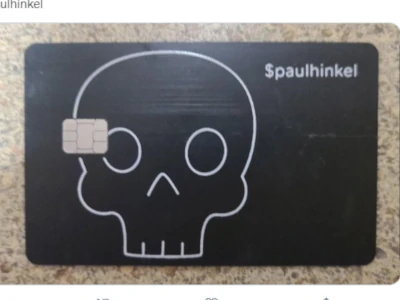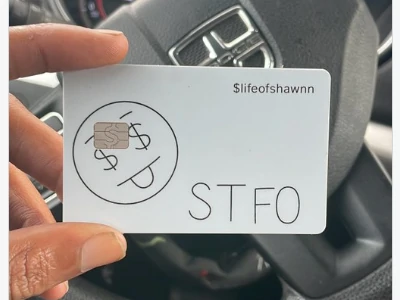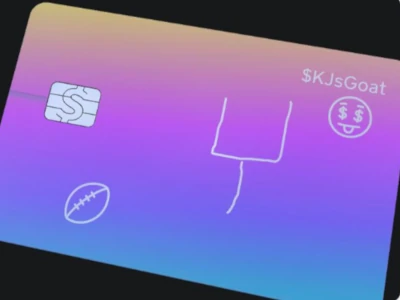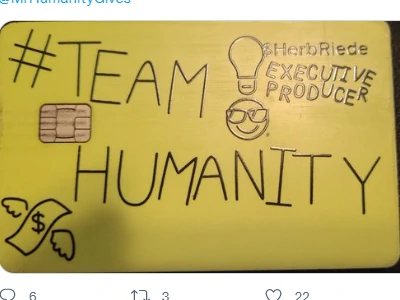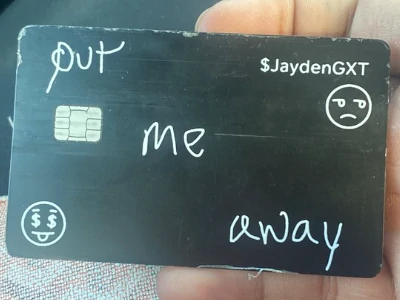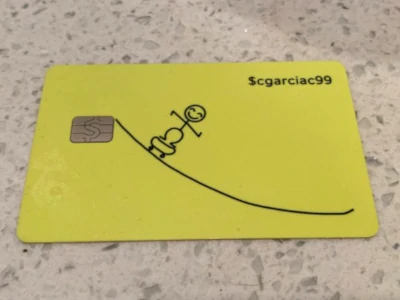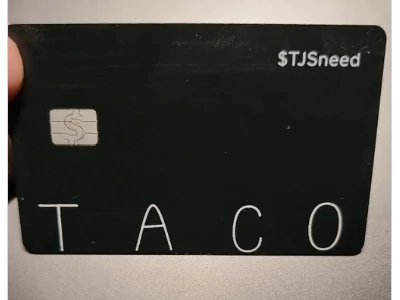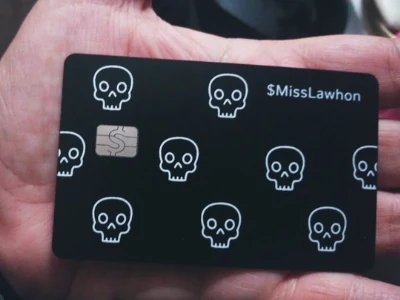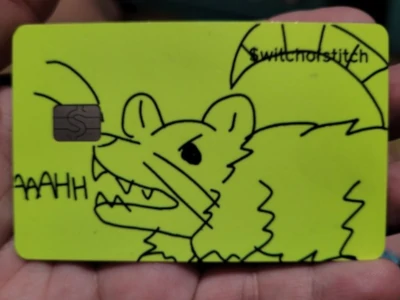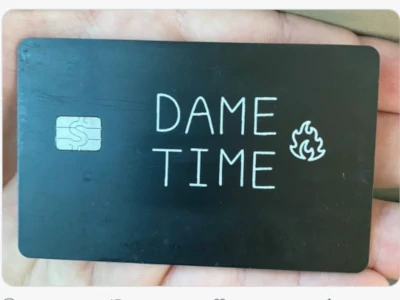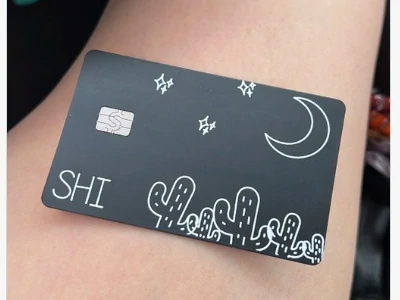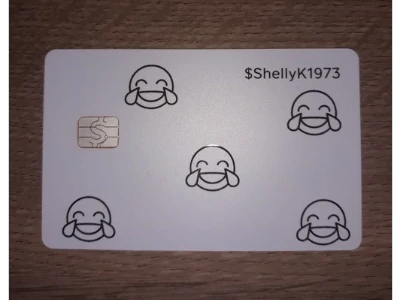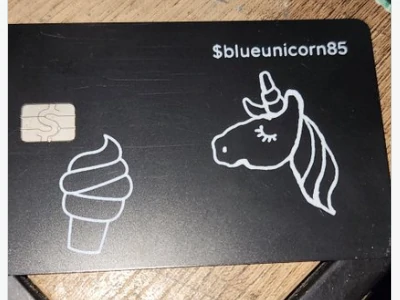 FAQs
Q: Can You Add a Picture to Your Cash App Card?
A: Sadly, you can not add a picture to your Cash Card.
The Cash App's design tools do not allow you to add a photo to your Cash Card.
You have 3 design options for your card: freehand writing or drawing, adding emojis, or keeping it blank.
Q: Can You Customize Your Cash App Card for Free?
A: The Cash Card is a free, reloadable debit card linked to your Cash App card balance.
It's free to order a Cash Card, but custom design and color options may incur a small fee.
Unless you desire a limited edition card, the typical price is $5. A limited-edition card might set you back up to $35.
It may be used everywhere Visa is accepted, including online and in-store. To apply for a Cash Card, you must be at least 18 years old.
Q: How Long Does it Take to Personalize a Cash App Card?
A: Personalization of a Cash App card might take up to 10 business days.
First, they'll notify you through email once your card has been sent.
Your actual card will be mailed within 5-10 business days.
After receiving your card, you must activate it and customize it with your name.
This procedure takes only a few minutes and may be completed online or using the Cash App app.
Q: How to Get a New Cash App Card?
A: To get your Cash App Card, simply follow these steps:
On the Cash App main screen, tap the Cash Card tab.
Press Purchase a Cash Card
Tap Continue
Follow the instructions.
As mentioned, to apply for a Cash Card, you must be at least 18 years old.
Your Cash Card may be used right away by connecting it to Apple Pay and Google Pay, or by entering the card details on the Cash Card page.