Cash App QR Code: EASY Way to Pay and Receive Payment
Cash App is a worldwide famous mobile payment service app created and released by Square to let millions of users move money between accounts securely.
A QR code has made online money transactions more convenient for users by automating them.
People worldwide may transfer money from one account to another by simply scanning the QR code inscribed on the card.
You only need the Cash App debit card to do so.
This post will discuss the Cash App QR code, which allows you to send and receive payments.
What is a QR Code, and How Does it Work?
A QR code functions in the same way as barcodes do in stores.
Each QR code is made up of black squares and dots representing various kinds of information.
When scanned, the barcode's distinctive pattern converts into human-readable data. This transaction takes only a few seconds.
What is a Cash App QR Code?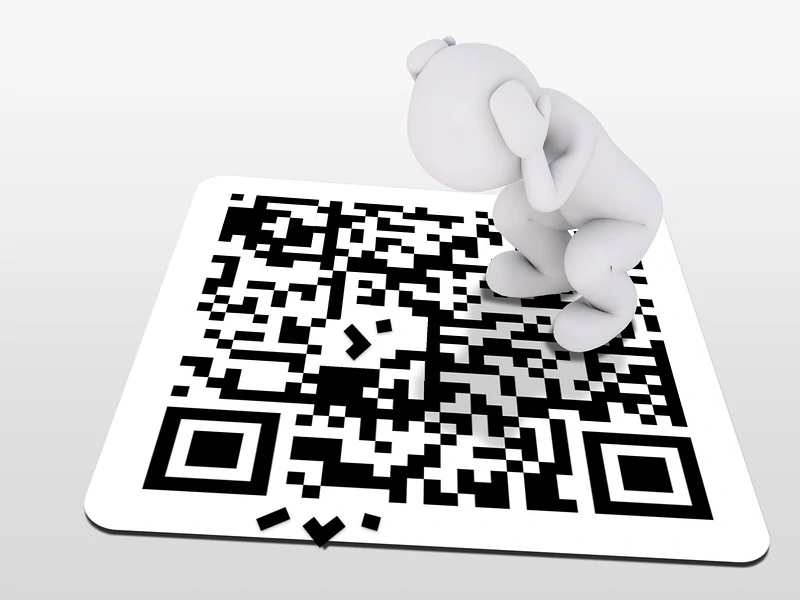 Cash App Pay enables Cash App users to pay Square Sellers simply by scanning a QR code.
This contactless payment method is fast, straightforward, and simple, and it is available for usage with both online and in-person merchants.
Note: Boosts are not yet available for Cash App Pay transactions.
Where is the QR code On Cash App?
You'll see the QR code after logging into your Cash App account and clicking on your Profile Icon.
It is easily accessible and may be located in the top right corner of the home screen, directly next to your profile image.
Can I Pay Using a QR Code On Cash App?
You may use a QR code to pay using Cash App, and it is faster than other payment methods that require manually entering recipient information.
To confirm the payment, simply open the Cash App and scan the QR code.
Cash App's QR code scanner can read any code, and scanning the Cash App or any UPI QR code allows for simple cashless payments.
You may pay for items by scanning QR codes found in periodicals, brochures, and adverts.
Cash App Pay
Customers may pay using Cash App on your Square POS or Square Online site.
Paying with Cash App streamlines in-person contactless transactions at your POS, giving clients an alternative payment method.
This option helps avoid card-not-present situations.
Select Cash App Pay as the customer's payment option at checkout for a unique QR code on your device's screen.
They scan the code using Cash App on their phone to pay.
Cash App also simplifies online payments. Customers will scan a QR code on your Square Online site just as they would at your Square POS.
Cash App users can pay by tapping a Cash App button during checkout if they are buying from a user's mobile site.
How to Use the Cash App QR Scanner to Pay Square Sellers
Follow these steps to pay Square sellers with the Cash App QR code scanner:
To return to the Cash App's home screen, tap the Payments '$' tab.
On the upper left corner of the screen, tap the QR Scanner.
Scan the QR Code at a Square Sellers point of sale.
Follow the instructions.
How to Use Cash App Pay for Online Payments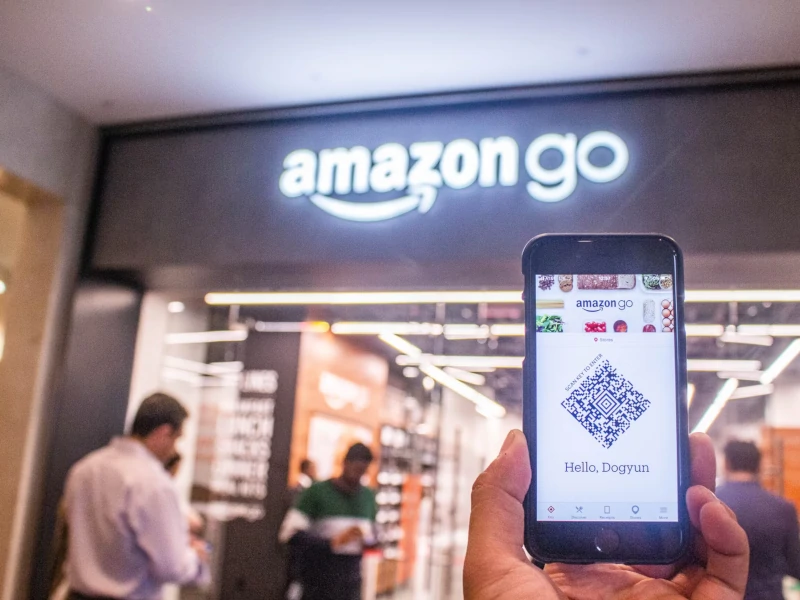 Follow these steps to make online purchases or payments with the Cash App QR code scanner:
During the checkout process, choose Cash App Pay as your payment option.
Scan the QR code created on your desktop with your camera.
Follow the on-screen instructions.
How is Cash App Pay Funded?
Cash App Pay does not require a linked bank account. Instead, customers' Cash App balances are used to pay.
If a customer's Cash App balance is low, their connected debit card will finance the whole purchase.
Paying with Cash App is free, but you must have associated payment sources.
How to Request a Refund on Cash App Pay
Refund requests for Cash App Pay must be made directly to the seller.
If the merchant refunds the purchase, Cash App may take up to 10 business days to receive it.
Cash App will instantly credit your account or debit card upon receipt of the return. If you have questions before 14 days, contact the vendor directly.
If you haven't received your refund in 14 days, contact Cash App support.
How Does the Cash App QR Code Work for Businesses?
Your firm will determine the ideal strategy to use QR codes.
For example, creating QR codes for restaurants and businesses can help customers order faster and save money.
Your Cash App QR code has to be set up if you own a small business, like the Bakery Outlet, and want people to pay you through it.
The QR code should be printed on a big sheet of paper and displayed prominently in your establishment.
That way, consumers can clearly see that they can pay you by scanning your Cash App QR code.
How to Receive Money Using Cash App QR Code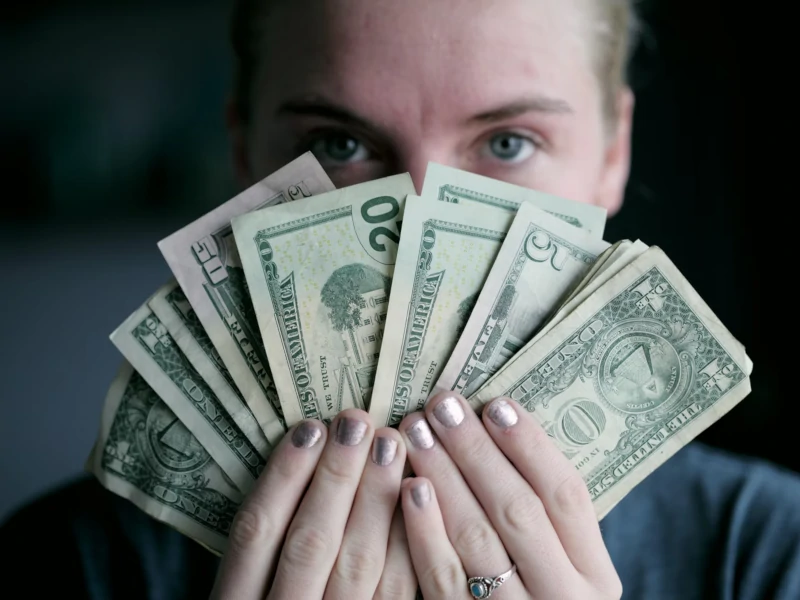 When you find the QR Code in your Cash App Account, display it to the individual who has to pay you or give you money.
After following the quick processes outlined above, the recipient will scan the Cash App QR Code to pay you.
Cash App supports peer-to-peer (P2P) transactions by utilizing QR Codes.
How to Use a QR Code to Activate a Cash Card
To activate the Cash Card using the QR code, follow these steps:
On the Cash App main screen, tap the Cash Card tab.
Tap the image of your Cash Card to open it.
Select Activate Cash Card.
When your Cash App requests authorization to use your camera, tap OK.
Scan the QR code to begin.
Read our related article, How to Activate Cash Card for Cash App for more ways to activate your card!
How Do I Share My Cash App QR Code?
Using Cash App to send money to contacts isn't a new function. However, the QR Code scanning simplifies and streamlines the procedure.
Simply share your Cash App QR code to get paid instantly.
To share your Cash App QR code, follow the steps below:
Log in to Cash App.
Click on your profile icon in the upper right.
Tap the QR code icon next to your profile image.
If the person you want to send your QR code to is nearby, you can screen capture them.
If the individual isn't present, you can email a screenshot.
Alternatively, click the arrow button and select a sharing option.
Beware of a Cash App QR Code Hack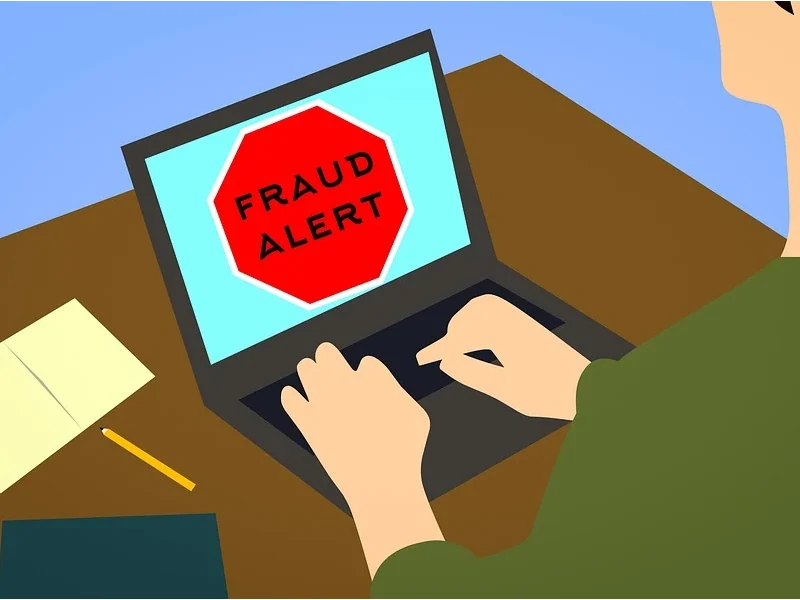 These days, QR codes are everywhere. This means scammers have twisted some of these codes, so users should be cautious.
This is the same as clicking a short link you don't recognize. It exposes one to the same risks like hacking.
First, make sure you view the entire URL.
Short money linkages are a warning indicator because short or cloaked links might disguise the QR code's destination.
Therefore, it might be a phishing site.
To avoid a Cash App QR code scam:
Be aware of public QR codes.
Know the QR code box on a wall or floor.
Don't scan QR codes on stickers.
Instead of scanning a QR code with your phone's camera, utilize Cash App's QR scanner because it will scan it for malware.
If you receive a QR code to transmit money from a buddy, contact that friend first to check whether they truly submitted it because they might have been hacked.
FAQs
How Do I Create a QR Code for My Cash App?
The Cash App makes it simple to generate a QR code. The Cash App scanner must be approached and clicked on.
You'll see a QR code, which is usually the QR code for your Cash App. You may now use the QR code at any time.
How Do You Scan Someone's Cash App Code?
To scan someone's Cash App QR code, Go to your profile tab.
Then, click the scan button in the top left corner of your profile screen and follow the on-screen directions to scan the QR code in the Cash App.
Can I Pay With My Cash App QR Code?
Yes, you can pay with a QR Code from Cash App. Square sellers can get money from Cash App users by scanning an uncomplicated QR code.
This contactless payment process is quick, simple, and easy to use, and you can use both in-person and online merchants.
What is Cash App QR Code Free Money?
There is no such thing as free money from a Cash App QR scan code.
However, some schemes are only enabled when you start using the QR code, or they use the QR code to complete surveys and play games.
Can You Use Cash App QR Codes in Stores?
To pay with Cash App in-store without a card, look for or ask for the Cash App QR code.
Then, in the top left corner of the Cash App screen, touch the "QR Scanner" button and scan the QR Code at the point of sale.
However, Cash App QR codes are not supported by all retailers.
How to Pay With Cash App in Store Without a Card?
Paying in-store without a card or cash $Cashtag allows you to conduct contactless in-store transactions using a Cash App account.
Enter the store's email, phone number, or username to pay in-store without a cash card.
In addition, you can use Cash App's default scanner to scan a merchant's QR code for cardless payment.