Cash App Boost List (2022) | Get Instant Cash Back
Cash App Boosts are worth looking at if you're an active Cash App user who wants to add an additional weapon to your cashback and savings toolkit.
The Cash App Cash Card features an immediate cashback program called Boost that may save you up to 15% off eating, shopping, and other transactions.
Check out the latest offerings and learn how to use Boosts in your savings strategy.
Check out the current Cash App Boosts deals list below to see how you may utilize Boosts to get discounts and incentives.
What is a Cash App Boost?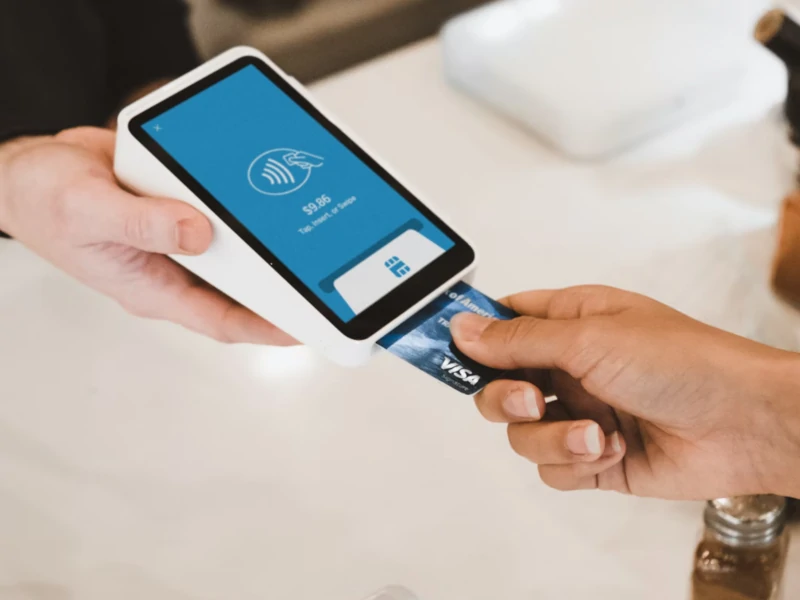 Paying with your Cash Card at coffee shops, restaurants, and other establishments saves you money instantly if you use Cash Boost.
All you need is a Cash Card.
Cash app boost is a cashback rewards program for payment app cash card customers.
Boosts are connected to your Cash App Cash Card, a debit card that can only be used at participating restaurants and businesses.
This will help you save money when you shop next time.
Useful, but only one may be used at a time, and each must be used before making a purchase.
Read our related article on Cash App Cash Back to learn more about Cash App Boosts and how you can benefit!
How Do Cash App Boosts work?
Cash App Cash Cardholders are the only ones who can get boosts.
A user should have downloaded the Cash App and be at least 18 years old to apply for a card.
You may personalize your Cash Card by displaying your "Cashtag," selecting a card finish, and even adding stamps, signatures, or other original artwork to the card. Cards should come within 10 working days after being requested.
You can request and customize your Cash Card in just a few steps.
You can learn more about a specific boost by tapping into your "Current Boost" or "Saving with boost" option.
Then you can see all the program details of that Boost.
Cash App also allows you to swap Boost whenever you like. Just click the swap option on your current Boost from Cash Card tab.
Then tap on the available Boost and add the new Boost you want to add.
Choosing a boost is fairly easy. Boosts whose icons display a lock will need to be unlocked before they can be applied to your Cash Card.
Tap a Boost for more information. Selecting a Boost in the Directory syncs to the Cash Card tab.
A Boost can be used at a time. No matter how many times you switch Boosts. Before using your Cash Card, make sure the Boost is enabled.
Selecting a Boost in the Directory sync to the Cash Card tab.
Category Boosts can only be applied at stores that sell items from specific categories.
For example, the Grocery Store Boost can only be used at grocery stores.
While Wal-Mart does sell groceries, the Grocery Store Boost would not work since they are more than a grocery store.
Category Boosts require in-store Cash Card or Apple/Google Pay purchases.
Boosts function by offering consumers quick cashback when using their Cash Card at certain shops, such as grocery stores and restaurants.
Users' favorite offers include Trader Joe's, Xbox, and coffee cafes.
Not everyone knows about Boosts because they aren't immediately enabled (and even more don't know because they don't have the Cash Card).
Boosts vary based on the deal. Others take a monetary number from the whole transaction, while others take a percentage.
It's not uncommon for minimum purchases to be required.
Store-specific boosts are available for certain brands or large establishments like grocery stores or coffee cafes.
Cash App has introduced new features to the Boost functionality.
Locked Boosts are a new feature that requires a certain amount of Cash Card transactions.
After making the qualifying purchases, your offer access will be limited.
To reactivate the Boost, you must make the appropriate amount of Cash Card purchases.
While using the Cash Card may be difficult for some, these "premium" Boosts with bigger discounts should be worth it for frequent shoppers.
Read More: What Percentage Does Cash App Take Out? You may be charged fees for using Cash App features. Here's what to expect!
Updated Cash App Boost list for 2022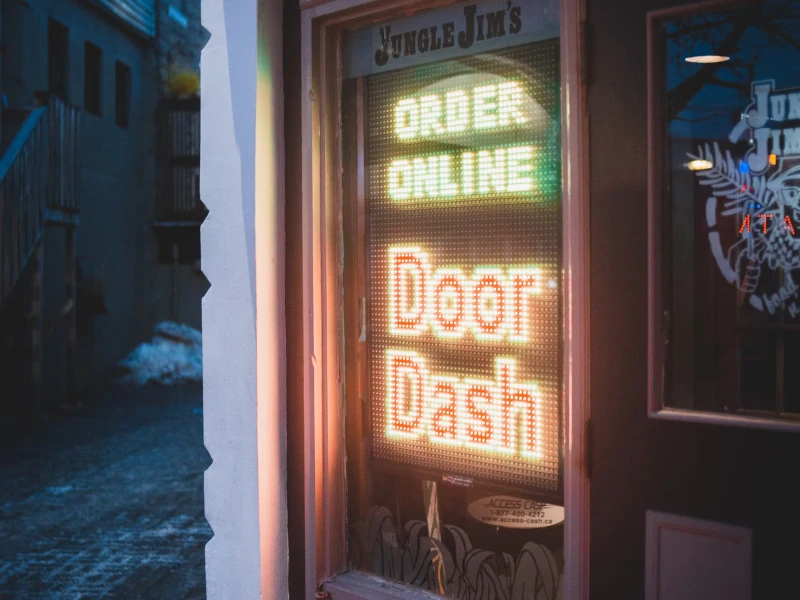 Cash App maintains its Boosts list up to date.
It's true that during the COVID-19 epidemic, Cash App has shifted numerous offers from movie theaters to grocery stores to meal delivery and online gaming.
Price points for different demographics, national and local products, are also included in Boosts.
The Cash app introduces new Boosts every few days, and you can only pick one at a time. Boosts may be switched every 24 hours.
It should be noted that the cashback and spending limitations might also vary.
Here is the most recent list of Cash App Boosts to activate today:
Anywhere: If you receive $300 or more in paycheck deposits using Cash App, you will earn $30 off one purchase anywhere (with a $30 minimum purchase).
Any Coffee Shop: You can get $1 off each visit to any coffee shop in the US. The minimum required purchase is $1.50. This boost renews every 30 minutes.
Chewy: Chewy offers a 5 percent discount on one order (with a minimum purchase of $1 and a maximum savings of $7.50).
Walmart: 15% off one purchase from any Walmart store in the US. However, the minimum purchase should be at least $1.50, and the maximum discount you can get is $7.50.
Chick-fil-A: Offer valid at Chick-fil-A only (minimum purchase of $1.50; discount is valid for orders of up to $7.50).
DoorDash: DoorDash offers a 10% discount (with a minimum purchase of $2 and a maximum price of $5).
USPS: At USPS, you can get 20% off every purchase up to $7.50, which is valid every 3 hours once activated.
GOAT: The GOAT program offers 5 percent off a single transaction (a minimum purchase of $5 is required, with a savings of up to $15).
Wendy's: You will be rewarded with a 10% discount and a maximum $75 cash discount. This boost can be renewed every hour.
GoPuff: GoPuff offers a 10% discount on one order (with a minimum purchase of $5 and a discount of up to $5).
Shake Shack: Shake Shack offers a 15 percent discount on one order (with a minimum purchase of $1 and a savings of up to $7.50)
Domino's: With Cash App Boost, you will receive a discount of up to 10%, and the max discount you can get is $7.50
The good news is the boost renews every 30 minutes.
Whataburger: Whataburger is offering a 5 percent discount on one purchase (with a minimum purchase of $1.50 and savings of up to $7.50).
Whole Foods Market: You can get 10% off with Cash Boost here. The maximum discount is $7.50
The Cash Boost renews every 30 minutes.
Xbox: You can purchase anything from Xbox with 15% off
However, the minimum purchase is $7.50. The offer renews once every 6 hours.
Bitcoin: With Bitcoin, you may earn 3 percent worth of Bitcoin for every three transactions (with a minimum purchase of $1.50 and a maximum BTC earned of comparable to $7.50).
Twitch: Here, you will receive 5% off one purchase. But the minimum purchase should be $1.50. And the maximum discount is $7.50.
Taco Bell: Taco Bell offers a 10% Discount for Cash App users. You can get a maximum discount of $7.50, and the Cash Boost renews every 30 minutes.
Cash app appears to introduce new Cash App Boosts every few days; thus, some of these boosts may expire when you see them. But don't worry; we'll keep this list updated when more Boosts become available.
See our related article on Stores that Accept Cash App and Cash Card. See all the options available to you!
Bookmark the page and check back in a few days to see if the Cash Boost is added.
How to use Cash App Boost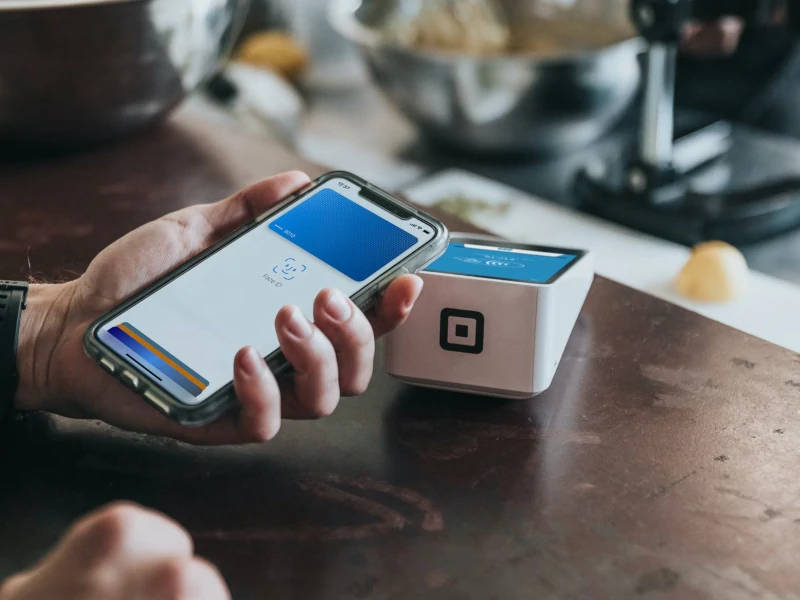 Activate your Cash App Cash Card to utilize Boosts following these steps:
First, tap the Cash Card icon from the home screen.
Now click "save with boost."
Next, you select a Boost from the available list.
Activate the boost by clicking on it.
Now you may shop at qualifying retailers and businesses.
How to make the best out of Cash Boosts?
Savvy Cash Card users may get the most value for their money by only using Boosts for products they previously wanted to buy — and not for impulsive purchasing.
A wise idea is to check the available boosts to find the current bargains and prepare appropriately.
One way is to use these boosts with friends for shopping or in a restaurant. Then pay one another again on Cash App (obviously) 
Is there a legit Cash App boost hack?
No, there is not. All the Cash Boosts you can get are authorized by the Cash App.
If you don't see a Boost on your Cash App's "Available Boost, "you can't get it.
If someone is offering a boost that the Cash App is not authorized for, someone is trying to hack you and steal your account details or money.
FAQs
What is the cash app boost list for 2022
Here is the latest Cash App Boosts List updated for 2022: 
Any Grocery Store, Any Coffee Shop, Twitch, Walmart, Chewy, Chick-fil-A, DoorDash, Bitcoin, Flight Club, Wendy's, USPS, McDonald's, Domino's, Whole Foods Market, Shake Shack, GOAT,7-Eleven, GoPuff, Xbox, Walgreens, Taco Bell, Sam's Club online, Groupon, Panda Express, Whataburger, Dairy Queen, Miller's Ale House, MTA, Pollo Tropical, Shake Shack, etc
Is Cash App's Cash Boost worth it?
Definitely. Cash App's Boost function distinguishes it from other peer-to-peer money transfer applications like PayPal or Venmo.
The Cash App Cash Card, which is required to use Boost, is simple to sign up for and activates instantaneously with a scannable QR code.
With a few touches of your iPhone, you may get quick discounts at participating merchants.
How do you get the 100 boost on Cash App?
One hundred (100) persons will receive a one-time use "Anwyere Boost" offer for $100 apiece (each a "Prize Winner").
According to Cash APP, The "Anywhere Boost" $100 incentive may be used for any Cash Card transaction using the Cash App, except for ATM or Cash Back transfers.