How to Get an Instant Debit Card Online
A debit card is a special type of card that can be used to buy goods and services instead of cash. It is normally linked to your checking account and every expenditure you make with the card reflects in your account. You can get an instant debit card online with some banks while others may need you to visit their physical branches to apply. An instant debit card allows immediate access to your money other than waiting for days.
You need a checking account to apply for a debit card. This explains why you need to open a bank account first before applying for a debit card. In most cases, your bank will ask you if you need a debit card when you open a new bank account and you may decide to tick yes or just apply on another day.
Debit cards allow users to use only what is in their accounts. It means if you have zero balance in your bank account, then the card is just useless. Debit cards are normally prepaid meaning that you have to load your account with a certain amount of money. The best prepaid debit cards with no fees will even reward you with cashbacks, miles and points for using the card.
How can you get an instant debit card online?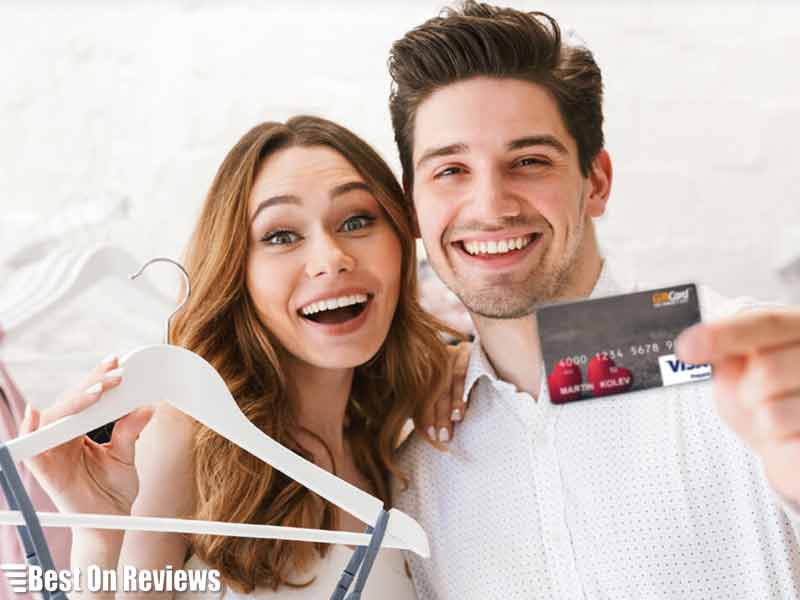 Applying for a debit card is a step-by-step activity that requires you to have various things with you. It involves the following procedure.
1) Open a bank account
The first step to getting a debit card is opening a bank account. A bank account is a special arrangement by your bank of choice whereby you can deposit and withdraw money from the bank. When you open a bank account, your bank assigns you a special number. US bank accounts have from 6 to 17 digits.
When opening a bank account, you need your government ID (driver's license, passport or state or military ID), and Social Security Number. Some banks may also require you to have a certain amount of money to deposit. For example, the US Bank requires a minimum opening deposit of $25 for account activation.
Furthermore, you need to fill some forms either online or at a mortar and brick branch. However, in our case, you need to find a bank that allows the online account application. Once approved, you can then activate your account.
2) Request a debit card
Once you open an account, you can request a debit card of your choice. A bank may have various kinds of debit cards and you should study the available cards keenly to know the best one for you. Some cards are best for travelers while others are good for normal usage.
3) Activate your card
Upon getting the card, you need to activate it for use. You can activate it by making a phone call or online by logging into your bank account and activating it. Alternatively, you may go for the card at the branch you selected and have a bank officer activate it for you.
 During activation, you will be required to choose a PIN (Personal Identification Number). When withdrawing money at ATM points or when paying for goods and services, you will need the PIN. Therefore, no one should know your PIN.
Once the card is active, you can start using it as long as you have money in your account. You can send money to others using the debit card online account. You have to study and master how to transfer money from one debit card to another either of the same bank as yours or of another bank.
Normally, instant credit cards may be virtual or tangible ones. The tangible one has to be sent to the physical address that you provide during the application.
How does a virtual debit card work?
The virtual card can only be used online. What happens is that you get the required details for a debit card whereby you need to have a bank account that links to the card account. You can thus pay for goods and services online. However, a virtual debit card cannot be used in physical stores to swipe.
Can I get a debit card without a bank account?
The truth is that you can get a prepaid debit card that does not need you to have a bank account. You only need to apply for the card and load it via the bank's website as soon as it arrives. You can also take it to a specific store and load it with money.
Prepaid debit cards operate just like debit cards linked to bank accounts in that you can deposit checks online, send money to someone as well as withdraw at an ATM point. Prepaid debit cards with mobile check deposit have apps that allow you to take photographs of the checks and upload to the issuer's website. You must sign the check at the bank before depositing online.
How do I load money to a debit card?
There are different ways you can recharge your debit card. The most common method is depositing money into your bank account at a brick and mortar branch.
 You have to fill a deposit slip indicating the amount to deposit both in figures and in words and present the slip together with the money to the bank's cashier. He or she then loads money in your account. You must ensure that you cross-check your details after filling the deposit slip to confirm that they are correct.
You can transfer money from your prepaid card to your debit card. You log in to your prepaid card account online and navigate to the send money option. Enter the account number and the routing number of the receiving debit card account and send it.
Also, you can have someone send money to your account. The money may reflect immediately if the person is of the same bank as yours or take several days if the person is from another bank. In most cases, a bank to bank transfer takes 3-5 days to complete.
Moreover, you can deposit money into your account by checking the deposit. You sign the back of your check and then log in to your debit card online app and navigate to the check deposit section. Take photos of the front and the back of your check and upload them.
How are debit cards different from credit cards?
Even though there are similarities between the two cards such as the need for a bank account, the ability to send money online using a debit card or credit card to others, online payment of goods and services, and the ability to withdraw money in an ATM, the cards also have differences.
First, a credit card allows you to borrow money from your issuer while a debit card only allows you to use the money in your bank account. However, some debit card issuers may give you an overdraft if you exhaust your balance.
Secondly, credit card issuers report card usage to the credit bureaus while the debit card issuers do not. However, as a debit card user, you can be listed in the ChexSystems if you misuse your account.
Moreover, credit cards and especially the insecure ones need you to have a credit score while debit cards do not need you to have any credit scores.
Can I get a debit card for my savings account?
Most savings accounts do not allow you to have a debit card. However, some banks allow you to have a debit card for your savings account. However, the number of withdrawals is limited and you may be allowed to use the card a few times in a month.
Despite the restriction, you can use the card just like the one for a checking bank account whereby you can send money to other people of your bank using the account number or transfer money using the routing number and account number to account holders of other banks.
Do second chance bank accounts offer debit cards?
Most banks cannot give you a debit card when you open a second chance bank account until you graduate to qualify for a standard checking account. However, a few exceptions may give you a debit card when you open a second chance bank account. A good example is the Chime Visa® Debit Card from Chime.
Where can I get an instant debit card?
Various financial institutions give instant debit cards to applicants. Wells Fargo offers instant debit cards specially prepared for Wells Fargo customers to give instant access to the money in one's account. You sign it at the back of the card against your identification for merchants to verify that the card belongs to you.
The US Community Credit Union also gives instant debit cards to members. If you lose your card, you just need to report for the lost card to be deactivated and get a new card immediately. No waiting for days.
Moreover, the First United bank also offers instant Visa debit cards that enable you to use your money immediately. They are very useful for emergency cases.
You can also get an instant debit card from Lead Bank. They allow you to pay $10 to personalize your card with one of your favorite photos.
Bottom line
Instant debit cards allow you to access your funds in your account instantly. You do not have to wait for days or weeks to get your card. Again, getting a debit card makes it convenient to shop online and at physical stores. If you do not have a bank account, you can get a prepaid debit card and manage it online. Above all, secure your PIN so that no one else other than you masters it.