Can Someone Hack Your Cash App Account? (Stay Safe in 2022)
During Covid-19, Cash App became one of the most popular money-transfer apps, but with the increase in online transfers, hackers are using the app to steal people's money.
That's not to say that Cash App isn't safe to use. It's just that scammers are getting smarter and finding innovative ways to steal new from Cash App users.
So, can someone hack your Cash App Account. It's possible, but this can be avoided most of the time if you follow some basic rules.
To protect yourself, keep reading to learn how hackers can hack your Cash App and what you can do to prevent it.
Can Someone Hack Your Cash App Account?
Yes, just like any other online account, your Cash App account can be hacked. It's not rare for a Cash App account to be hacked.
Various websites promise to provide services to hack Cash App accounts.
WARNING: There are phishing websites that offer amazing gifts if you log in with your Cash App.
Read More: Cash App Email Fake. Identify fraudulent emails and protect your money and information from scammers!
Can Someone Hack Your Cash App Your Username or $Cashtag?
Fortunately, no. It's not possible to hack your Cash App using simply your username or $Cashtag.
A hacker must have access to your mobile number, email address, and Cash App Pin to hack your account.
Keeping this information safe will protect you from getting your Cash App account stolen.
Can Someone Hack Your Cash App With Your Email?
Yes. A hacker can get your password and login email by using fake websites, phishing emails, or other methods.
If a hacker has your email and password, they can take over your Cash App account.
TIP: To protect your account from hackers, make sure you have 2 step authentication activated for your email login.
Read More: How to Log Back into Cash App On New Phone. Login to your current account or an old account using these steps!
How to Protect Your Cash App From hackers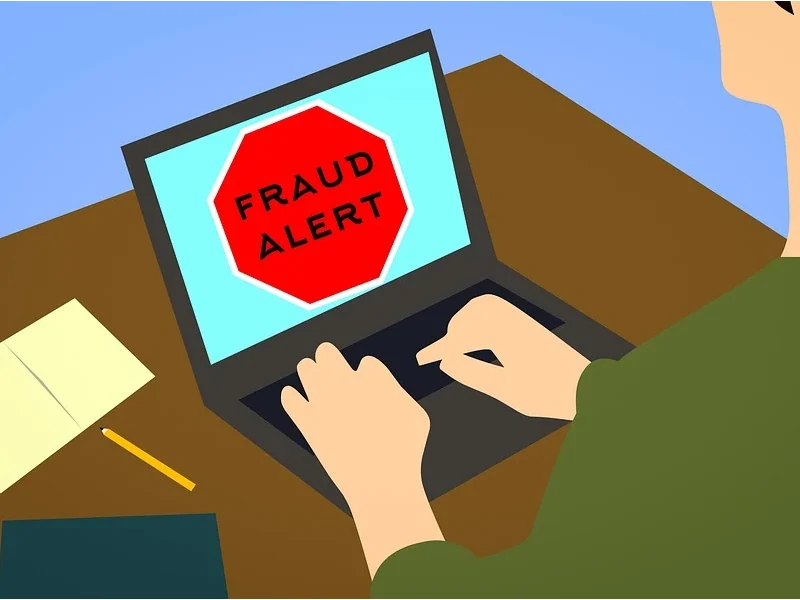 Pretending to be a Cash App customer support person is a common scam. A hacker will request your sign-in code or PIN or personal information.
REMEMBER that no Cash App customer service representative will ever ask for your sign-in code over the phone or on social media.
Never give out your log-in information. This unique code safeguards your account against scammers.
No Cash App customer support agent will ever ask you to pay Cash App. It's never a good idea to use Cash App or Cash App support accounts.
Scammers impersonating a Cash App representative may offer to transfer funds to another Cash App account. This is most likely a scam.
A Cash App staff will never ask for your full debit card number, bank account information, or Social Security number.
DO NOT provide detailed personal information over the phone or text message to anybody claiming to work with Cash App.
If you believe you have been scammed, immediately change your Cash App PIN and alert Cash App Support.
Read our related article on How to Change Cash App PIN. Changing your PIN can help you avoid fraud and keep your money safe. Learn more.
How to Sign Into Cash App Safely
Cash App sends you an email with an OTP when you sign in. This extra security measure is part of Cash App's two-factor authentication process, which protects customers.
WARNING: If you get an OTP, and you're not the person trying to sign in, then it's a scam.
You should report the probable scam attempt by sending the number or email address you received to Cash App support.
Cash App Scams On Social Media
Scammers utilize social media channels like Facebook, Instagram, Twitter, and YouTube to target Cash App users and their $cashtags.
These scams have begun to substitute prepaid debit cards or wire transfer frauds, with victims being stopped by the scammer as soon as they transmit the payments.
Read our related article, Cash App Circle: Cash App Pyramid Scheme EXPLAINED. We break down yet another Cash App scam to help you avoid becoming a victim!
How Phishing Scams Work On Cash App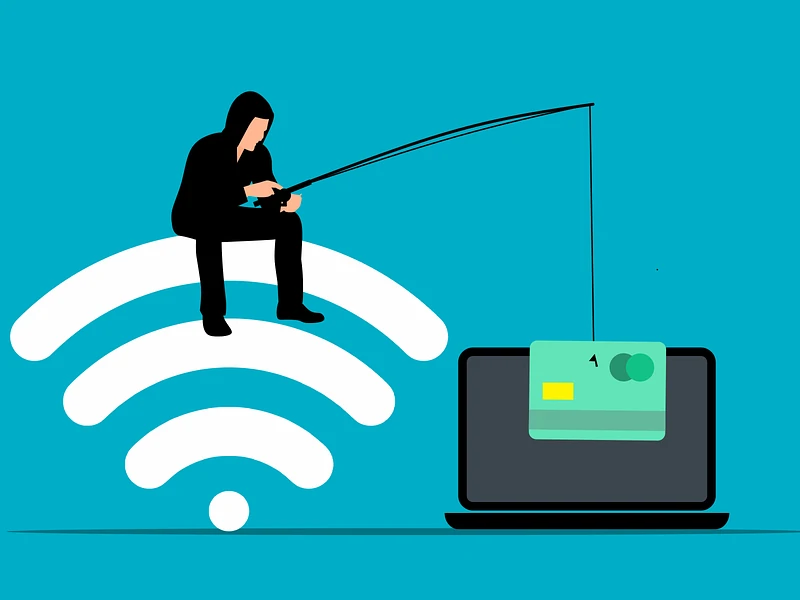 Phishing emails are a frequent Cash App fraud.
Hackers act as Cash App agents and send you emails with phishing links, hoping that you'll click them. Their ultimate goal is to obtain personal information from you.
These phishing URLs frequently direct you to a bogus online survey website where you can claim a reward by completing an online questionnaire.
In other cases, the URLs direct you to bogus Cash App log-in sites that require you to enter your log-in credentials.
Scammers can capture all of your information on these pages and use it to get into your Cash App account and extract your funds.
They may even exploit your personal information to perpetrate identity fraud.
Avoiding Money Transfer Scams
To prevent falling victim to Cash App fraud and other sorts of online money transfer frauds, keep the following in mind:
Never give out your personal information online, on social media, or over the phone. Scammers may be found on social media sites such as Instagram and Twitter.
Two-step verification adds an extra degree of protection to your Cash app account and helps prevent hacking. Logging into your account requires a verification code rather than a username and password.
Avoid direct texting with strangers who promise you a financial award.
Always buy from trusted companies.
If you receive an email or text message informing you that you have won a prize or reward, don't click on any links.
Never agree to transfer money or make a transaction in exchange for remuneration or a reward.
Prices that appear to be too good to be true should be avoided. They are almost always scams.
If anyone asks for sensitive information or wants you to pay them, you should report them as soon as possible.
What if Your Cash App Account is Hacked?
If you believe your account has been hacked, contact Cash App support immediately.
If the money taken from your account was transferred to some other genuine Cash App user, the Cash App team would request reimbursement from that user.
If he/she does not comply, the authorities may suspend the account.
WARNING: Getting your cash back if your account is hacked isn't a given. Given that Cash App is not FDIC-insured, you may never see it again.
How to Report a Cash App Hack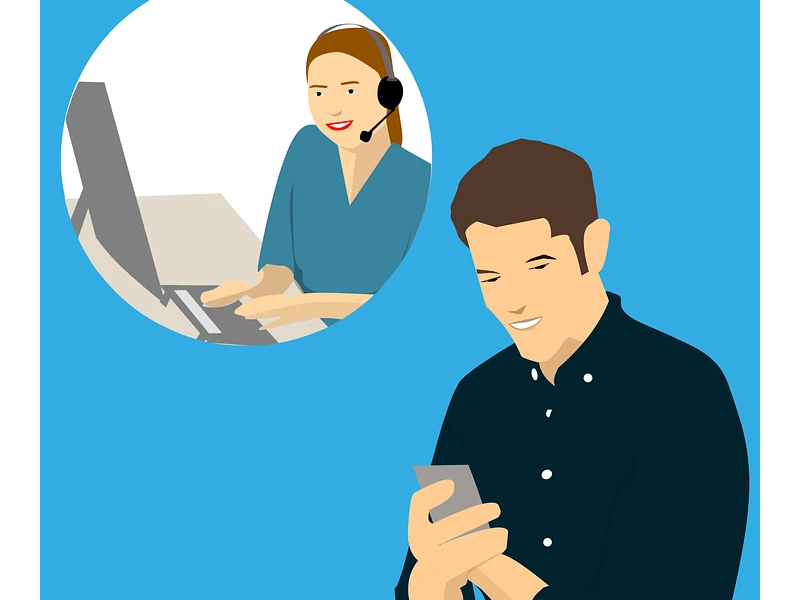 Follow these procedures to report a potential hacked payment:
In the top right corner, tap the profile symbol.
Select Help.
Select Report a Payment Problem
Choose a payment method and follow the on-screen instructions.
If the fraud is linked to a potential hacker's account rather than a single payment, report and block the hacker's account by doing the following steps:
Use the Cash App and touch on a Customer Avatar to access a profile. You can also look for a profile by providing a name, a $Cashtag, a phone number, or an email address.
Scroll down to the bottom of the profile and select 'Report' or 'Block.'
Choose one of the alternatives and go to the following stages.
You can also contact Cash Support staff.
FAQs
Q: How Can Hackers Access Your Cash App?
A: Hackers can get access to your Cash App account through various methods, including phishing emails that include dangerous software, or malware, contained in links or files.
Q: Can Someone Hack Your Bank Account Using Cash App?
A: No one can steal your bank account using Cash App from the outside unless they have access to your Cash App account.
If they have access to your bank, they can use it to move and transfer money into the Cash wallet and then into the hacker's bank account. 
Q: Can Someone Hack Your Cash App Without a Username and Password?
A: No. It's impossible to hack a Cash App without a username and password. So keep it secret and don't share it with anyone!