What is a Skylight Card? Everything You Need to Know
What is a Skylight Card? The Skylight card, also known as Netspend Skylight ONE is a prepaid card issued by Netspend.
It's not your regular credit card. Meaning, you don't have to worry about your credit score if you use this card.
It won't damage or boost your credit score. The best part? You can get it with a bad score.
Just sign up at the official website and you can enjoy the benefits of a Skylight card in record time.
The reason everyone likes Skylight cards is that they can get their wages or bonuses in cash by using a Skylight Check and cash it at over 8,000 locations.
No credit check, no fees, nothing! Incredible!
See our related article about The 9 Best Reloadable Prepaid Cards with No Fees to know more about other prepaid cards with no fees.
In today's article, we'll answer what is a Skylight card, discuss the key advantages and disadvantages, and answer some common questions associated with Skylight cards.
You'll also learn how to protect your money on a Skylight card.
Table of Contents
How Does a Skylight Card Work?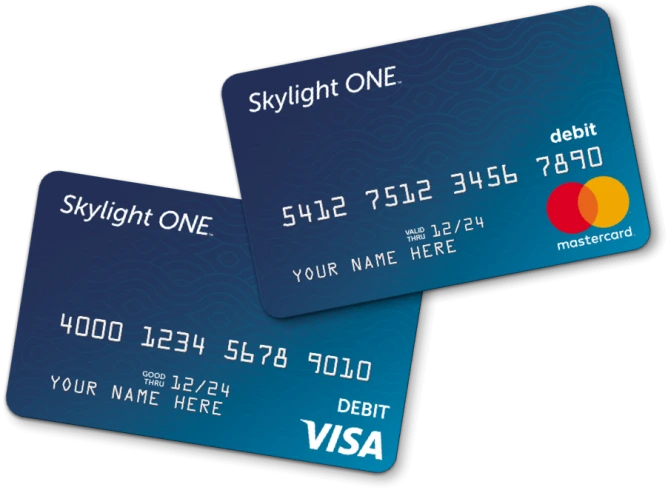 A Skylight card is a convenient alternative to cash and checks.
You can use it at millions of ATMs to pull out cash and wherever VISA debit cards are accepted including gas stations, supermarkets, and other locations to make purchases.
The Skylight Card is a prepaid debit card offered by Regions Bank or Republic Bank & Trust Company.
All the card accounts fall under the management of Regions Bank.
The prepaid card is super convenient for people who aren't interested in dealing with traditional paper checks.
It enables users to withdraw cash to a bank account. However, to do that, you have to learn how to move money from your card to your bank account.
Here's the real kicker: anyone with the right papers can apply for this prepaid card.
No matter if you have a good or bad credit score, you can obtain a Skylight card.
You can get a Skylight ONE Prepaid MasterCard or Skylight ONE Visa Prepaid Card. They both deliver the same options.
This card provides a Skylight Payroll Program from the Paycard Innovators that benefits employers by enabling direct payments to employees which is way better than any regular payment option that includes lots of paperwork.
Employees also benefit from this program even if they're not directly involved in the program.
They get their direct payments while utilizing the card for different purposes.
All that said, is the Skylight card safe to use?
What is a Skylight Card? Is It Safe?
The Skylight card is definitely safe to use.
Just like many other payment cards from different firms, the Skylight Card doesn't pose any threat to your money.
On the contrary, it's a safe way to receive payments, transfer money, and withdraw cash.
With Skylight, you don't have to worry about your information since all data is encrypted.
This means that no one can look up your details online.
As you probably know, the internet is a breeding ground for criminals who are always looking for ways to steal your hard-earned money.
Additionally, your card asks for a PIN to gain access to your account.
It's a unique PIN that only you should know, and if you suspect that someone else knows it, you should change it immediately.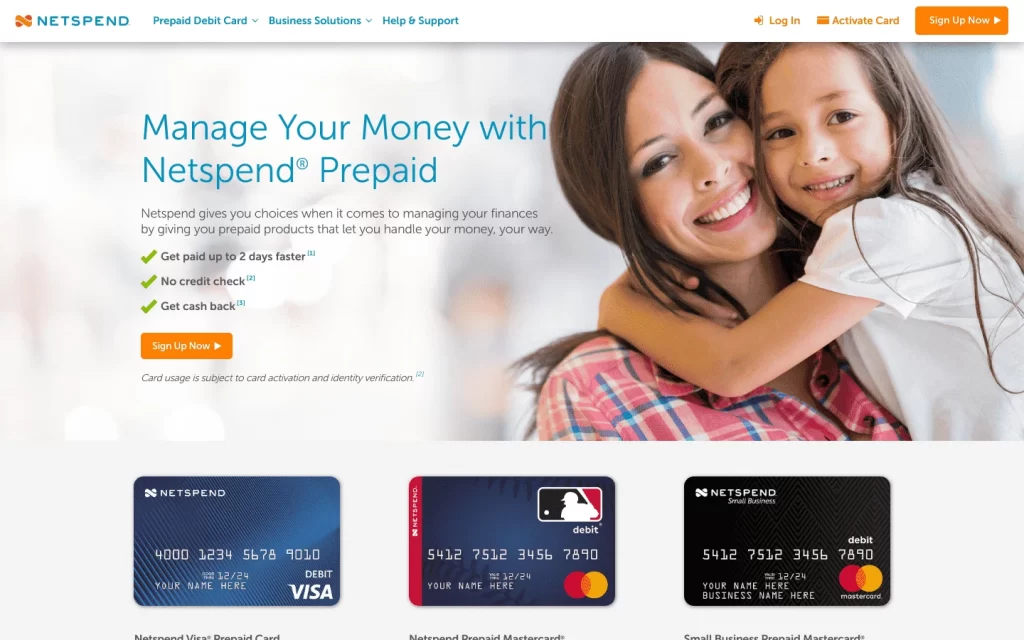 Furthermore, the funds in your Skylight Card have FDIC insurance.
So, in case the issuing firm goes down, then your cash isn't affected.
Additionally, the card has 0 liability in case someone uses it illegally to make purchases.
Overall, it's a 100% secure and convenient prepaid card.
That said, there are some negative customer experiences and reviews from past users.
Apparently, some customers have had a poor experience with Skylight Cards that you should consider before making your final decision.
Watch this video to learn more about Netspend:
Read our related article, Is Netspend Card Legit? Learn all you need to know about Netspend cards in this guide!
Advantages and Disadvantages of Skylight Cards
If you're wondering, "what is a Skylight card?", you're probably concerned about the pros and cons of using it.
The Skylight card comes with a bunch of great benefits.
First and foremost, the card simplifies the payment of salaries and wages. The best part?
Employers and employees don't have to stress about any of the standard paperwork.
Employers can also reward their employees easily! It's also simple to enroll in the program and there aren't many steps to follow.
Furthermore, people may access their online deposit options and statements with ease.
The service provider ensures you get the right training and support.
You can easily use this prepaid card in all ATMs that accept MasterCard and VISA to pull out your cash.
You can also buy services and goods online or in person at places that accept the card.
Additionally, you get bonuses for using the card to buy goods at designated outlets.
What I like most about this card is that you get alerts about transactions.
You can access your account at all times online and check your balances, previous transactions, and more.
Lastly, your payments enter your account at 8 AM CT on your payday.
It's super quick and has fewer fees than money orders and checks. What's your opinion of this card so far?
Perhaps summarizing the pros and cons can help with your decision:
Pros
No risk of financial liability or debt since the card acts as a debit card
A simple and easy way to access your paycheck without opening a bank account
If your card is lost or stolen, you can easily get a replacement (for a fee, of course)
You don't need to visit a bank to cash your check or check in to know if your deposit has entered your account. Instead, you can access your money immediately
Cons
Extra fees to use the prepaid card
You won't get the same benefits that a bank account provides, such as favorable interest rates
Fees can be charged each time you view your balance
While easily replaced, a card like this can technically still be stolen or lost, which isn't a problem with direct deposit
It may not be a good payment option for some industries
What is a Skylight Card and How to Use It
The Skylight card makes spending your money easier and safer than ever!
With this Skylight prepaid card, your funds are always secure in your online account until you decide to spend them.
Here's a guide on how to use your prepaid card in different ways:
Checking Your Balance
You can log on to your account online.
Manage your account using Online Banking.
Call Skylight's customer support at any time of the day to check your balance free of charge. You can easily find the phone number on the back of your prepaid card.
Type in your card number and PIN to check your balance.
Message "BAL" to 22622 on your phone. Then, wait for a feedback message with your available balance. Keep in mind that data rates can apply.
Learning How Your Prepaid Card Works
When using your card at the pump, if you pick Debit and type in your PIN, an authorization hold of up to $75 can be added to your card. Instead, pick Credit. You can also take your prepaid card to the attendant inside the gas station.
When paying your bill at a restaurant, keep in mind that you must have enough money in your account for the bill and a tip of 20% for the transaction to be processed.
Buying Goods and Services Using Your Unique PIN
Always check your balance before you purchase anything. If whatever you're trying to buy costs more than your available balance, your transactions won't be processed unless you've signed up for overdraft courtesy.
If you have enough money, just swipe your prepaid card via the PIN pad.
Then, pick Debit.
Finally, type in your 4-digit PIN.
You can also get cashback without extra fees by picking "yes" when the unit prompts you. Then, pick the amount. If you don't want cashback, just pick "no".
Always take your receipt. This keeps a physical record of your transactions.
Enjoying Mobile Banking
Mobile banking is available on both iOS (Apple) and Android platforms.
If available with your program, you can move cash P2P.
You can also surcharge-free ATM location finders.
Keeping track of your transaction history has never been easier!
You can get direct deposit information or reset your password if necessary.
Thanks to mobile banking, you can read Privacy Policy and Cardholder Agreements at any time.
Watch this video to learn how to activate a Skylight card:
Read our related article, Regions Card Activation: Detailed GUIDE for Users for more information!
How Much Money Can I Withdraw From My Skylight Card?
You can withdraw up to $1,000 each calendar day at any available ATM or POS terminal.
With this card, you can purchase services and goods, withdraw money, and send cash to other cardholders. It's safe to use and convenient.
You can even transfer money from your prepaid card to a bank account.
How Does Skylight Benefit Businesses?
Skylight cards not only benefit employees but employers, as well.
If you're thinking about incorporating this company into your business, consider the following benefits.
No More Traditional Paper Checks
With this company, you can cancel the checks that include a lot of paperwork and redirect your focus to writing checks only for the payment of orders of services and goods!
Complete Program Management
You won't be involved in implementation, support, training, and advertising.
This will be handled by the service provider, so you have more time to focus on other things.
Low Costs Mean More Money in Your Pocket
It's way cheaper to make direct deposits to your employees' cards rather than writing individual checks.
Your company can save a bunch of funds for other purposes.
Watch this video if you're an employer:
What is a Skylight Card and How Do You Protect it?
Skylight cards keep funds safe.
However, there's always a chance of exposing your information if you're not careful.
Follow these steps to keep your money safe:
Avoid Public Wi-Fi Networks
Never connect to public Wi-Fi when using your Skylight account.
Don't forget that the internet is full of people who are only interested in hacking accounts and stealing funds.
Unfortunately, public Wi-Fi exposes your laptop, tablet, or phone data to others.
Therefore, your baking information isn't safe. You can use a VPN to protect your data.
Keep Your PIN Private
Never share your PIN with anyone! Sharing your 4-digit PIN can cost you money, in the truest sense.
Report a Stolen or Lost Card Immediately
If you lose your card or it's stolen, call customer support immediately.
They will lock your prepaid card so that no one can use it illegally for online purchases.
Would You Use a Skylight Card?
What is a Skylight card?
Skylight cards provide a simple way of paying money to employees.
You save cash on writing individual checks since your service provider only makes direct payments to the cardholders.
You also save a lot of time and effort using this service, and your employees don't have to stress about their safety because these cards have FDIC insurance.
You can sign up now and get your Skylight card within 7-10 business days. No credit check! No minimum balance!
No activation fee! What more could you possibly ask for?