Dogecoin Cash App (2022 GUIDE): Buying On Cash App
Cash App makes it simple to make investments in stocks and bitcoin, whether you're a beginner or a seasoned pro. A Cash App user can purchase stocks and bitcoin for as low as $1.
It's easy to get started with bitcoin or add to an existing stash. In addition to trading, you can transfer money to family and friends or move your assets to another blockchain-based digital wallet.
Dogecoin is one of the most established cryptocurrencies. While it began as a joke, it rapidly gathered popularity and a devoted following.
If you're wondering if you can buy Dogecoin on Cash App or if Dogecoin is on Cash App, this article is for you! 
Is Dogecoin available On Cash App?
Long story short, no.
Dogecoin is not yet available for purchase on Cash App. Bitcoin is the only cryptocurrency available on Cash App.
Cash App exclusively accepts Bitcoin (BTC) and does not accept any other cryptocurrency, such as Ethereum, BCH, or BSV.
WARNING! Sending coins that are not supported will result in a loss of money.
How to Buy Dogecoin On Cash App?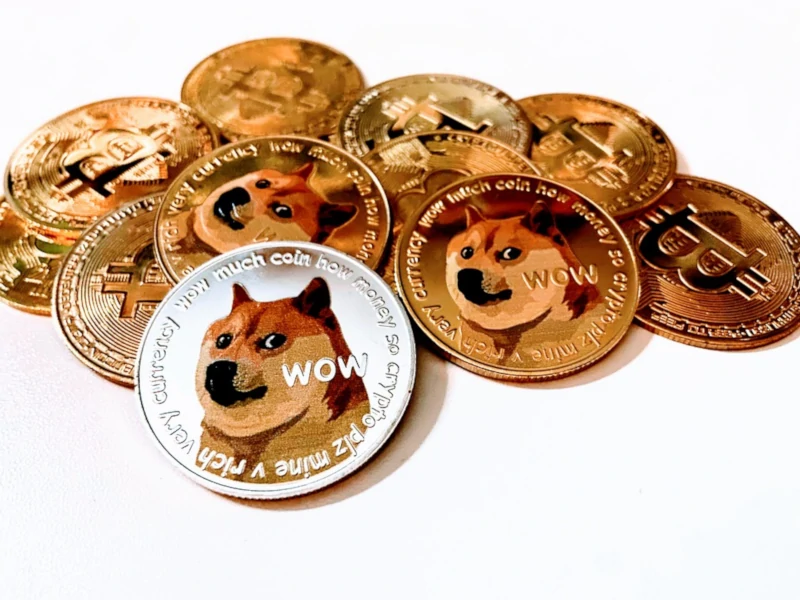 As mentioned, you can not buy Dogecoin with Cash App. Actually, you can not buy any other crypto coins other than Bitcoin.
That said, because Cash App allows you to send bitcoin to any wallet using blockchain technology, you can take advantage of it.
If you want to use Cash App to get Dogecoin, you would have to buy bitcoin then trade it in at another exchange for Dogecoin.
Follow these steps to do so:
Buy Bitcoin using the Cash App
Create a new account on any cryptocurrency wallet. For instance, Coinbase Wallet, Electrum, or Crypto.com.
Then, make a Bitcoin wallet.
Send the Bitcoin from the Cash App to that Bitcoin wallet.
Exchange Bitcoin for Dogecoin.
It would definitely be more convenient if you could buy Dogecoin directly from Cash App. However, this is the next-best option you get with Cash App.
Read More: Cash App Bitcoin Address. Here's everything you need to know about your Cash App Bitcoin wallet!
What Trading App Has Dogecoin?
You may purchase Dogecoin from a variety of trading apps, including cryptocurrency exchanges.
Dogecoin may be purchased through mobile-only crypto brokers, internet brokerages, and other finance applications.
Some great dogecoin crypto apps include:
eToro
Coinbase
Kraken
Binance
Voyager
Gemini
How to Buy Dogecoin
Here's how you get your hands on some Dogecoin:
Get yourself a Dogecoin wallet (Ledger, Exodus).
Find out what your Dogecoin address is.
Look for a Doge swap (Binance, Bitpanda, etc).
Purchase Dogecoin and then withdraw your Dogecoin.
Dogecoin may be purchased on Binance, which is by far the most convenient exchange.
However, if this method does not work for you, you can purchase Doge on other cryptocurrency exchanges such as eToro, Bitpanda, Kraken, and so on.
Does Cash App Have Cryptocurrency?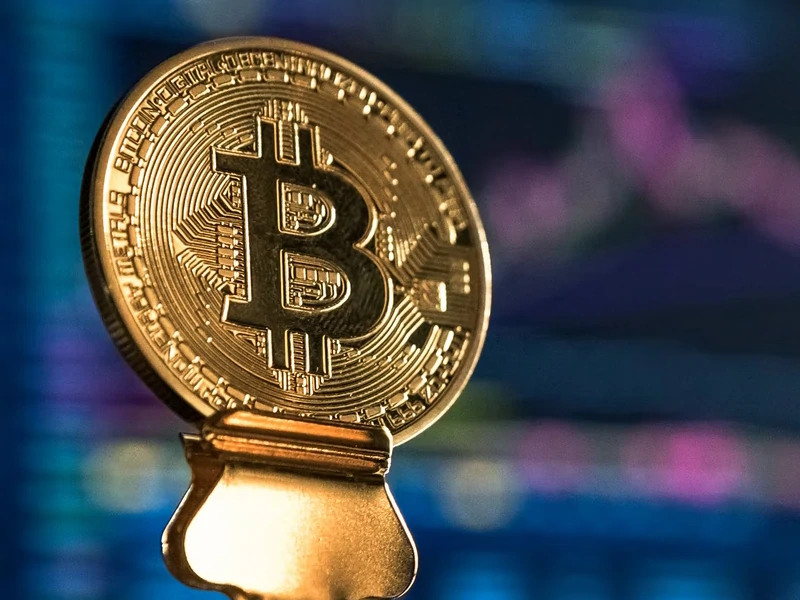 Only Bitcoin is supported by Cash App (BTC). Other cryptocurrencies, such as BCH and BSV, are not supported.
Sending coins that aren't supported will result in a loss of money.
Your wallet address is a one-of-a-kind address that may be used to deposit Bitcoin into your account from a third party.
Bitcoin in the Cash App
Cash App is one of, if not the simplest, e-wallets for receiving and sending money with friends and family.
They've made it just as simple to purchase and sell Bitcoin directly from your Cash App balance.
Unlike other applications, the majority of its buys and sales take place in seconds.
You can even use the money you get through a free Visa debit card.
FAQs
Q: What's Bitcoin, and How Does it Work?
A: Bitcoin is the original and most well-known "cryptocurrency."
It employs cryptographic equations and codes to ensure that transactions can only be executed once.
Because Bitcoin is decentralized and employs peer-to-peer technology, no single entity has control over the Bitcoin network.
Q: How to Buy Bitcoin with Cash App?
A: To buy bitcoin using your Cash App, follow these steps:
Select Investing from the Cash App's home screen navigation.
Click on Bitcoin and then on Buy.
Choose an amount from the drop-down menu or click … to input a custom amount.
Verify using your Touch ID or PIN to complete the purchase.
Having enough cash balance in your Cash App wallet is necessary to purchase bitcoin. You may be required to submit extra geographic information.
Q: How to Withdraw Bitcoin from Cash App?
A: To withdraw bitcoin from your Cash App, follow these steps:
Navigate to the Banking option on the Cash App's home screen to begin.
Choose Bitcoin as your payment method.
Select Withdraw Bitcoin from your account
Scan an address with a QR code scanner or press If you want to input one manually, you can use the Wallet Address.
Verify using your Touch ID or PIN to complete the withdrawing process.
Q: Does Cash App Have Ethereum?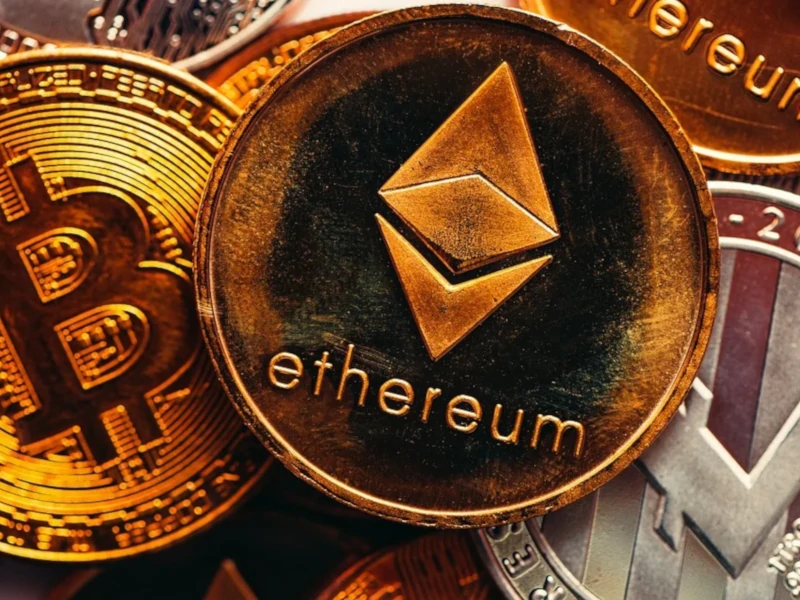 A: No. Right now, Bitcoin is the only cryptocurrency supported by the Cash App.
There are numerous significant cryptocurrencies that you will not be able to purchase on Cash App, including:
Ethereum (ETH)
Litecoin (LTC)
Polkadot (DOT)
Dogecoin (DOGE)
Cardano (ADA)
Q: Will Cash App Add Other Crypto Coins in the Future?
A: It does not look like Cash App has any plan to add other popular cryptocurrencies anytime soon.
Cash App has linked with the Lightning Network, allowing its US users to send bitcoin for free to anywhere in the world.
Although the app has introduced many order kinds for buying bitcoin and made it simple to exchange and gift bitcoin, it doesn't allow for the purchase or sale of other cryptocurrencies.
Cash App's CEO, Jack Dorsey, is heavily invested in bitcoin and only focuses on improving Cash App's user experience on exchanging bitcoin.