How to Buy Gift Cards Online With Checking Account (10 Ways)
Are you shopping for the best gift for your best friend or loved one? Nothing can be better than letting someone choose his or her own present with a gift card. A gift card makes shopping easier and is a lot less of a hassle for you.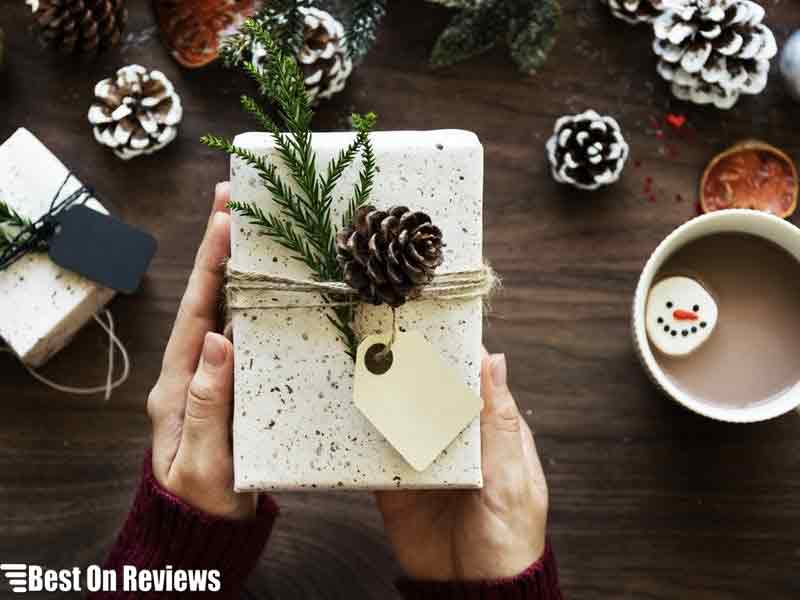 Table of Contents
Top 10 Sites To Buy Gift Cards Online With Checking Account
1. Macy's E-Gift Card
Macy's is the destination for the best gifts for everyone. From the latest dresses to the most updated footwear, and from the best furniture sets to the most in-demand toys and clothes for kids, Macy's has it all.
Macy's E-Gift Cards are available in different denominations from $10 to $1,000 and may be used to pay for anything you want to purchase at Macys.com.
Macy's also accepts PayPal, so you can buy gift cards online with checking account to make the online purchase.
A Macy's e-gift card may even be personalized, and you can order a gift card online at Macy's official website. Just enter the recipient's email address, and then type in your personal gift message.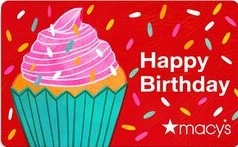 Your friend or family member will receive the electronic gift card within 24 hours.
2. Amazon Gift Card
Amazon literally has gifts from A to Z. There are tons of things to buy, and with top deals available every season, your recipient will surely enjoy buying things that he or she needs with an Amazon gift card.
Amazon doesn't require that you use PayPal to buy gift cards online with checking account. You can directly pay with your ACH-enabled U.S. personal checking account.
This means you can buy gift cards online with checking account number. To do this, you just add your personal checking account number and bank routing number from the "Shipment & Payment" option screening account.
You may also be required to send a copy of a state-issued ID number plus the issuing state. Once the changes are done, you may now buy e gift cards online instantly with checking account.
You can send an Amazon gift card to the email address of your recipient, via text or as a print-out card. Yes, you can text someone a gift card.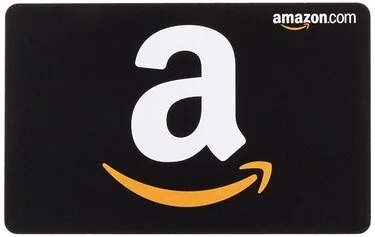 You can also send cards with different designs and themes for the holidays, birthdays, New Year's Day, as a thank you, for a new baby, or cards for the workplace.
Amazon gift cards are available in different denominations and sent with a special message from you. Then, your recipient can spend their gift cards at Amazon.com the moment they receive it. 
3. Nordstrom Gift Card
One of the best shops to purchase updated gifts and the latest trends is Nordstrom. There are new designs for clothes, shoes, jewelry, toys and more. Nordstrom accepts PayPal payments so it's easy to buy their gift cards.
A Nordstrom e gift card is a precious gift that any stylish recipient would surely love. And depending on when you purchase the gift card, you may get a fantastic deal for anyone who wishes to order an e gift card.
During certain times of the year, when you order $300 in e gift cards from Nordstrom, you will get $50 card for you. If you give $150 in e gift cards, you will get $20.
There are so many reasons to give an e gift card. There are holidays, celebrations, thank-yous and birthday card themes to choose from.
You can even send your gift e-card right away or send it later, up to 12 months from the purchase. Gift cards are ready to spend after they are received in the mail or in your recipient's inbox.
4. Best Buy Gift Card
Best Buy is the best place to buy all kinds of electronics, toys, games and much more.
Gift cards from Best Buy are available in the mailed plastic form, electronic cards, corporate gift cards and specialty gift cards that you can use exclusively in shops like Netflix, Sephora, PlayStation, Xbox, and Nordstrom.
Best Buy gift cards are available for travel, movie and music, restaurant gift cards, gaming, prepaid phone cards, and calling cards.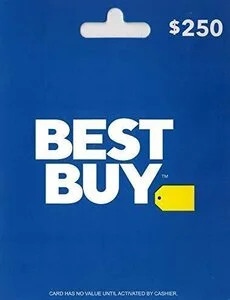 You can purchase these in different denominations from $15 to $500 and they may either be mailed, sent through email or printed out.
Your recipient can use a Best Buy gift card the moment it is received in any Best Buy store or from Best Buy's online shopping site. 
5. Bloomingdale's Gift Card
Bloomingdale's has a gift card for any occasion. You can purchase a gift card or e gift card for Christmas, birthdays, anniversaries, celebrations and so much more.
You can find cards in colorful and creative designs and since Bloomingdale accepts PayPal payments, you buy gift cards online with checking account to pay for your gift card purchase.
Bloomingdale's gift cards are available in different denominations and may be emailed or sent via snail mail to your recipient.
In addition, gift card recipients do not have to spend the entire denomination at one time. He or she can keep tabs on the balance easily from Bloomingdale's official site.
6. Target.com Gift Card
If you are looking for a great gift for your friend or family member then there is nothing like receiving a Target gift card.
Target offers a superb collection of new items from wardrobes, footwear, electronics, audio and video systems, toys, games, houseware items and more.
A Target REDcard can be gifted to anyone for the holidays, for birthdays, anniversaries and as a thank you gift.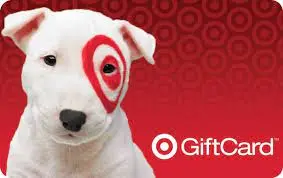 Certain Target cards can also be used at other companies or businesses, such as Target gift cards for Visa, MasterCard and AMEX. There are also corporate and bulk gift cards that are ideal for large-scale gift giving!
If you hurry, Target is offering a special deal with their gift cards with a buy one, get one 20% off on their App Store and iTunes gift cards.
Aside from these, you can also get Starbucks, UBER, Google Play, and Disney specialty gift cards and save 5% when you use your REDcard.
7. Apple Gift Card
Any iPhone user would adore an Apple gift card! With an Apple Store gift card, recipients can purchase accessories, gadgets, hardware, protection, music, apps and so many more.
You can send a gift card via email by simply ordering it online at Apple.com. In addition, you can choose from a large number of designs and add a personal touch by including a warm message or greeting.
The Apple gift card value can be of any denomination. Your recipient will instantly receive the gift card via email and, once received, the recipient can spend it instantly at the Apple Store or on iTunes.
You also have a choice from an actual plastic or cardboard card to an e gift card. Some people prefer to receive plastic cards because these Apple gift cards look very stylish and cool.
But, if you would like to save the environment and help Mother Nature, then an electronic gift card is also available.
8. Walmart.com
At Walmart, you can find the best and the latest gift items that your friends and family will surely enjoy and love you for. Walmart has top gifts for entertainment, gaming, lifestyle, restaurant, travel and prepaid gift cards.
You can choose from hundreds of festive and loveable designs. And, if you are the type who wants to hand-deliver cards, there are printable cards and plastic cards.
E Gift cards are available from $5 to $250 and are perfect for any occasion. You can find gift cards for Christmas, Valentine's Day, birthdays, anniversaries and for simply saying thank you.
After you have chosen the amount of gift card that you want to give, the design of the card and have placed all the important information about the recipient, you just hit the button and to purchase the card.
Your recipient will be able to receive the card from his or her email in just minutes.
9. Disney Store
Purchase any Disney merchandise for your friend or loved one any season and for any occasion with a Disney gift card.
You can find gift cards in hundreds of designs from Disney characters who are from countless Disney films, to adorable Disney-themed designs.
What does a Disney gift card entitle your recipient? Well, anything and everything Disney. The recipient can shop from Disney's online store or purchase from Disney theme parks.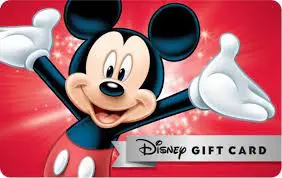 Disney gift cards can be used for shopping, dining, theme park visits and resort stays. And your gift recipient does not have to spend it all at one shopping. Any balance retained on the card may be used for future shopping.
You can purchase a Disney gift card from $25 to $500, there are no fees, and the cards never expire. Disney cards come with free standard shipping, so you can send more cards to more people for any occasion.
10. eBay
You can purchase an eBay gift card using your PayPal linked to your checking account. eBay is a very popular online marketplace for businesses and people who sell different items, so it's probably the best gift card to give.
You can buy a gift card from eBay without creating an eBay account, but you need to have a registered eBay account to use a gift card. This card is non-transferable and non-refundable.
As long as the recipient has a registered eBay account, he or she can buy electronic devices, toys, home and kitchen appliances, clothes, shoes and books on eBay using a gift card.
You can buy eBay gift cards in different denominations and use them to buy anything from eBay. And, since eBay is an online marketplace for just about anything, you can also purchase different branded gift cards from eBay.
There are Best Buy, iTunes, Steam, Sephora, Macy's, GameStop, Sears and Lowe's gift cards through eBay, to name a few. You can buy these from eBay and use them to shop from your favorite store.
Can I Buy Gift Cards Online With Checking Account?
You can use any type of credit or debit card if you would like to buy a gift card for someone online. However, what if you don't have a card or don't feel comfortable using it online?
If you don't have a credit card or a debit card, can you shop for a gift card online? Yes, you can actually buy gift cards online with checking account to pay for your purchases online at top stores.
Can I Purchase a Gift Card With a Bank Account?
Some feel there are issues to buy gift card with bank account, but this is just a myth. Users can purchase gift cards with a personal checking account or free business checking account online with no deposit.
All they need to make is to be aware of CardCash and PayPal, two of the main ways to purchase gift cards with a checking account. You can also use those apps to send money from checking accounts instantly.
Users can create a link from their checking account to their PayPal or CardCash account and purchase and sell gift cards from various stores, including eBay, Gyft, Raise, and E-Gifted.
Buy e Gift Cards Online Instantly With Checking Account
Link Your Checking Account to Your PayPal Account
If you have an active PayPal account, you can link a checking account to this account and then buy gift cards online with checking account number. First, you need to make your checking account as your payment option at PayPal.
Log into your account and enter your checking account number and other information that PayPal needs to verify your checking account (such as your nine-digit bank routing number).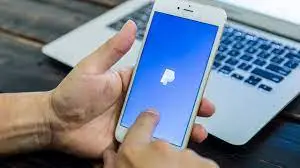 Can you buy gift cards with account and routing number? Yes, through PayPal. However, the verification process usually takes one to five days, so you may need to wait a few days before you can shop.
Once your account has been enabled, you can shop at any online store that accepts PayPal payments. This means you can shop for gift cards for your friends and loved ones. 
What Can You Buy With a Routing and Account Number?
Have you wondered if you can buy gift cards with account and routing number? In most cases, you may be able to purchase store gift cards using your bank routing and account number.
If this is not the case but the store takes PayPal, you can input your routing and account number into PayPal.
Get an eCheck
Another way to use your checking account to pay for an online purchase, like a gift card, would be to use an eCheck. Your bank will be able to help you secure an eCheck.
There may also be online stores that accept eCheck payments; just look for a payment option that says eCheck or EFT.
You may need to type in your checking account number, bank account number and routing numbers or give the numbers to a phone representative.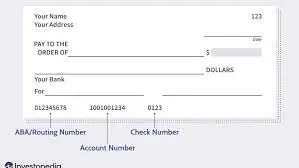 If all of these steps seem to be a hassle for you, the best way is still just linking your checking account number with PayPal to pay for online purchases.
Link Your CardCash Account
CardCash is the only site we observed that enables you to purchase gift cards online directly with your checking account (without going through a site like PayPal), and it also permits you to buy them at a discount.
To make payment with a checking account on CardCash, you first need to create an account, and you will need to have completed at least three transactions on the site.
You can then send a copy of your driving license, the email linked to your checking account, and a written solicitation for ACH access to [email protected].
CardCash will examine your application and, if accepted, you will be able to purchase gift cards directly using your checking account.
Moreover, CardCash allows you to link your PayPal account to a business checking account with bad credit and use that account to pay for gift cards (like on the sites listed below).
By shopping for gift cards on CardCash.com, you can receive a discount that is as much as 35% off the face value of a gift card.
You can also use Card Cash to sell gift cards at a reduction or trade them for gift cards to other shops.
This means, if you know you will not use a gift card but there is still a balance on it, you can make some of your money back by selling it on CardCash.
Can I Buy a Gift Card With a Check?
Can I buy a gift card with a personal check online? Yes, as long as you have the routing and account number you can usually buy a gift card with a personal check online.
but if you want to purchase a gift card with a personal, paper check at a brick-and-mortar shop, there are a few something you should know.
Generally, you will be required to provide a valid photo ID, and the statement will need to clear before you can use the gift card.
Individual stores may have various policies, so you may want to contact the store to find out its policy before buying a gift card with a paper check.
We contacted customer service representatives from various national chains and found that the following significant retailers allow you to buy gift cards with personal checks:
Big Lots
Costco
CVS
Giant Eagle
Kmart
Kroger
Meijer
Target
Walgreens
Walmart
Difference Between Gift Cards and eGift Cards
Gift cards come in all shapes, sizes, and brands and basically, you can get a printed, plastic gift card or an electronic gift card or eGift card. You may be asking, which is better and which one is more preferred?
Both types of gift cards come in different denominations, from as low as $5 to as high as $250 or even more.
However, printed gift cards or plastic/ cardboard gift cards are physical cards that are usually hand-given or through the mail. These cards may be used in an actual store or restaurant and online.
However, using the card may depend on the instructions and it could take a long time for an actual gift card to get to the recipient. When you order a physical gift card, it is sent via snail mail or by a special courier. 
On the other hand, electronic cards (or e-cards) are sent through email and may be used in an actual store or online store immediately.
These may or may not come with a personalized message and are received as soon as you purchase the e gift card from the online store. As soon as these are received, the recipient can immediately use it.
When it comes to the convenience of buying online, both types of gift cards are efficient. All you need to do is to visit the store's website and make a purchase. Upon check out, choose the gift card to pay for the purchases.
The amount will then be deducted from the amount you have on the gift card and the balance is kept for a specific amount of time (most times, indefinitely).
If you want to shop again, log into your account and use the gift card payment option if you still have a balance. Some stores allow you to buy e cards online instantly and reload them so you can use them again. 
When it comes to keeping things green, it's definitely better to just opt for an e-card. Once empty, a physical card is usually thrown away. Imagine how many plastic and cardboard cards are just carelessly thrown away in landfills!
There is no doubt that it is better and less energy-consuming when you just rely on electronic gift cards. But what if you are not tech savvy or you don't want to shop online? You can choose traditional gift cards instead.
For example, some seniors may appreciate receiving an actual gift card rather than an electronic gift card since they are more adept to using traditional cards in an actual store than buying from an online shopping site.
Most people prefer an actual or traditional card so that they can remember their gift card points. In addition, electronic gift cards are often forgotten or left unopened.
Receiving an actual gift card is also deemed to be more exciting to open than simply getting one through email.
How Can You Buy Gift Card With Bank Account?
If online banking is not your thing, you can walk into a bank branch and request a gift card application form.
You must fill out all the information requested, like your personal details, contact information, information about the recipient, and payment mode.
This form also serves as a consent form that empowers the bank to debit the gift amount from your account.
How to Check Gift Card Balance
One of the most important things you need to understand about gift cards is that any balance that you leave on the card usually doesn't expire.
Like carrying your own wallet when you shop online, you can just buy what you need and leave the remaining amount in the gift card for future purchases.
If you want to find out the balance on your card, simply log onto your account from the shopping site, find the gift card tab, and find the button that allows you to check your gift card balance.
Most shopping sites, like Amazon, Best Buy and Target, have gift card balances that do not expire. You may also be able to reload your card using your credit card, bank account, or even your checking account.
How to Buy Gift Cards Online Instantly With Checking Account?
How do you buy e gift cards online instantly with checking account? Many people are looking for ways to do this.
I would personally recommend using a credit card if you have one, as that way, you can earn credit card rewards and free online checking account no opening deposit, on your purchase.
1) Amazon
Amazon allows you to buy Amazon gift card with checking account and also reload your Amazon credit with a checking account. In fact, some people are even offered a 2% bonus instantly for doing so.
Amazon also sells third party gift cards that you can buy with your Amazon credit.
Alternatively, you can purchase third-party gift cards directly with Amazon with a checking account; when your select payment options, choosing a checking account will be an option.
2) Credit Unions
Some credit unions will allow you to buy Visa gift cards with your checking account balance, but you have to have an account with them. If you have an account a credit union, ask if they have this option.
3) PayPal
You can link your PayPal account to your checking account, and then use your PayPal account to purchase gift cards. For example, you can buy Visa gift card online with checking account through PayPal.
CardCash permits you to pay with PayPal, as does eBay, which sells a variety of gift cards, often at a discount.
The short video below further illustrates how easy it is to buy gift cards with PayPal:
Are Gift Cards Safe to Use?
Many experts say gift cards are safer gift than cash. "There is some tracking available, especially if you buy the gift card online," says Shelley Hunter of GiftCards.com.
This is because the transaction may have email records that contain important information, like the time and date, stamp and gift card number, and the credit or debit card used to make the purchase.
Besides, if the gift card is lost or stolen, but you have evidence of purchase, customer service may track down the card or issue a replacement.
"That cannot occur if you just have a $20 bill," Hunter says. Registering the gift card online can also improve fast-track the process.
Not all retailers offer this feature, but some, like Disney and Subway, do offer this option.
If you are dealing with a gift card from a financial service company like Visa card or MasterCard, "you can contradict those charges just like if it were a credit card," Hunter says.
Protections may vary from gift card to gift card, so follow and read the terms and conditions carefully, say Juliana Gruenwald Henderson, a spokesperson for the Federal Trade Commission.
This will also inform you of any card acceptance or inactivity fees.
Can I Use PayPal to Buy a Visa Gift Card?
You may use PayPal for making payments, but did you know that PayPal sells gift cards for popular brands?
PayPal Digital Gifts allows second chance checking with no opening deposit for users to send gift cards to friends and family. Plus, choose from hundreds of brands, including Amazon, Home Depot, iTunes, Best Buy, and more!
Steps to Buying Gift Cards With PayPal
Go to PayPal's Digital Gifts page.
Next, browse through hundreds of popular gift cards and make your choice and selection.
After that, choose the value.
Indicate whether the gift card is for you and someone else.
Finally, log in to your PayPal account or access your credit card or debit card information.
If you select the gift option (number 4 above), you will be prompted to enter the recipient's name, email address, title, and message. All gift cards are delivered electronically, whether you purchase one for yourself or as a gift.
See related article on The 5 Best Ways to Buy Virtual Visa Gift Card with PayPal