How to Transfer Money From PayPal to CashApp
While Cash App is currently the most popular money transfer app, PayPal has dominated the online transfers market since the turn of the century.  
However, Cash App and PayPal are yet to work together, making it impossible to transfer money from PayPal to CashApp. With most of us having active PayPal and Cash App accounts, many users want to know how PayPal to Cash App and Cash App to PayPal transactions work. 
The two platforms may not connect directly, but it's possible to transact indirectly. It may not be the most convenient path, but it works, and that's what matters.
There are two methods you can use: 
A linked bank account
PayPal's and Cash App's debit cards
See our related article about how you can Send Money From Cash App to PayPal. There are also step-by-step instructions there about how you can link your Cash App card to your PayPal account to transfer money.
Table of Contents
Method 1: Link Both PayPal and Cash App to the Same Bank Account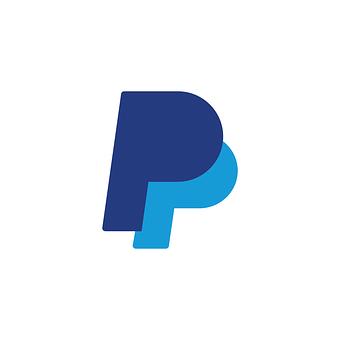 Most people link their PayPal and/or Cash App accounts to their bank accounts, and while it's not exactly necessary, it's super convenient.
That said, you can use the linked bank account to transfer funds from PayPal to Cash App indirectly. This method is best when transferring money to yourself across your accounts. 
Connect your PayPal account and your CashApp account to your bank account. 
Transfer money from the PayPal account to the linked bank account. 
Transfer money from the bank account to your CashApp account. 
This method is free but typically takes between 1 and 3 business days for the transfer to complete. Alternatively, you can pay an additional fee for an instant transfer.
Here's how to do a transaction between your two accounts using this method:
Connect Your PayPal to Your Bank Account
Make sure to check with your bank whether or not they charge for this step. Some banks let you do it for free, while others charge fees.
To connect your PayPal account to your Bank Account:
Visit the PayPal website and log in to your PayPal Account.
Click on the Transfer Money option on the left side of your dashboard. You'll then be required to choose between Standard Transfer and Instant Transfer.
Once you have done that, click on Link a Bank and type in your Routing and Account Numbers.
Confirm the connection by clicking Link Your Bank. 
Your PayPal and bank accounts are now connected. Proceed to connect your Cash App account to your Bank Account. 
Connecting CashApp and Bank Accounts
First, familiarize yourself with the fees (if any) involved with moving money from CashApp to your bank. 
To connect your CashApp to your bank account, Open CashApp and select the Banking icon on the bottom section of your screen. Then, under Linked Accounts, tap the Link Bank option and enter your bank routing and account numbers. 
Once both your PayPal and CashApp accounts are connected to the same bank account, it's now possible to transfer money between the two. 
Transfer to Bank Account
Move the funds you want from your origin application to the bank account. From there, transfer the money to the target application.
This method works both ways. You can transfer money from PayPal to CashApp and from CashApp to PayPal.  
Remember that some fees may apply when you send the money. 
Check the protocol for transferring money through your bank account. The method may differ from bank to bank.  
Make sure that you put in all the details correctly to avoid issues. 
Method 2: Connect PayPal and CashApp Through Their Respective Debit Cards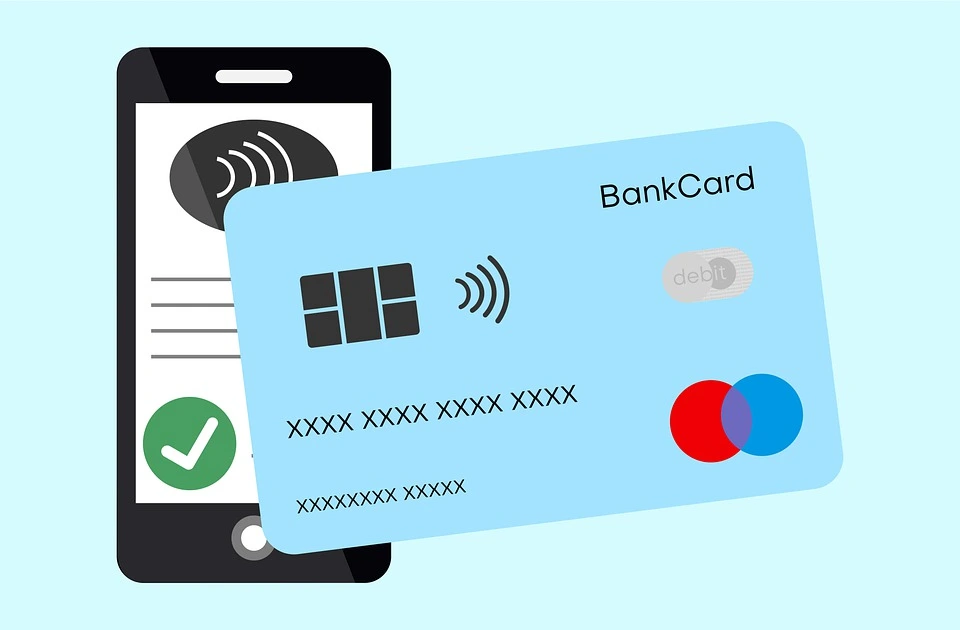 The second method involves using PayPal and CashApp debit cards.
This is the fastest way to transfer money from PayPal to CashApp.
It's the best option when moving money to an account that doesn't belong to you or if you don't feel comfortable linking your bank account to PayPal and CashApp.
To do this method, you'll need to:
Activate your Cash App or PayPal Debit Card and get the bank and routing numbers of both accounts. 
Add CashApp or PayPal as a bank.
Transfer money from PayPal to CashApp (or vice versa) and check if the transfer was successful.
The card-to-card method can get pretty confusing. So, let's break down the procedure step by step. But first…
Activate Your CashApp Debit Card
Previously, CashApp customers didn't need to have a physical debit card. They could accept money and transfer money using the virtual card in the smartphone app.
Today, things have changed. You need to obtain and activate a physical CashApp Debit Card before using the virtual one. 
How to Request a CashApp Debit Card
Getting your Cash App card is a free and relatively easy procedure. First, Open CashApp and tap the Cash Card icon at the bottom of the screen. You'll be presented with several options — tap on Order.
The app will then ask you to choose the color of your debit card. You can also choose whether you wish the $Cashtag to appear on your CashApp Card. 
After tuning the specifications, type in the address where you want your physical debit card delivered. You'll also be requested to verify your identity by typing your full name, date of birth, and the last four digits of your social security number (SSN).
Check that the information you've provided is correct before completing the card application process.
If you did everything right, your physical CashApp debit card should arrive within 10 days of application. 
How to Activate Your CashApp Debit Card
Once your CashApp card arrives, you have to activate it.
Not sure how to activate Cash Card for Cash App?
Start by opening your CashApp account and tap on the Cash Card icon (bottom of the screen). Next, select Activate Cash Card and scan the QR code on your CashApp card. 
There's an alternative method that uses your CVV number.
For this method, open CashApp, and tap the Cash Card icon on the lower screen. Next, select the Activate Card option and tap Missing QR Code on the bottom part of the screen. Then, type in the CVV number printed on your CashApp Card. 
Next, you have to get the card bank number and the routing number for the card. 
How to Obtain the Card Bank and Routing Number of Your CashApp Debit Card
CashApp collaborates with traditional banks, like Lincoln Savings Bank and Sutton Bank, which allows it to be used as a banking app, despite not being one. 
To get your card's bank number and routing number, open CashApp and tap on the $ (My Cash) icon on the bottom left of the screen. Next, select Cash and tap on Direct Deposit and Get Account Number.
A screen will appear asking you to Enable Account. Clicking on this reveals the routing and bank account number. Note the details down as they're what you'll use to transfer money from PayPal to CashApp. 
From here, the process is simple:
Add CashApp Card as a Bank to PayPal
You can add the CashApp card through the PayPal website or their app. However, despite its appeal, the PayPal app has limited functionality. 
Go to the PayPal website and log into your account. Click on the Settings (gear) icon and then the Money, Banks, and Cards. This presents you with a list of options. Choose the Link a New Bank Account option. Next, fill in the CashApp debit card details, including the routing number, bank number, and account type. Click on Link Your Bank to complete the process. 
Alternatively, open the PayPal mobile app on your smartphone and fill in the necessary details to log in to your account. Next, tap the Settings (gear) icon and click on Bank Accounts and Credit Cards. You'll then tap on the + icon and select Bank Account. Continue by tapping on Go to Our Website. 
The app will direct you to the official PayPal website. Log into your PayPal account and complete the procedure as discussed in the first method. 
With your PayPal account linked to the target CashApp account, you can now transfer the desired amount of money.
2. Transfer Money From PayPal to CashApp
You can send money from Paypal to CashApp through the website or the official mobile app.
Go to the PayPal website and log into your account. Click on Transfer Money (left side of your dashboard). You'll be asked to choose whether you want an instant transfer or the standard one. After choosing, enter the account number and the routing number of your CashApp debit card. Next, enter the amount you want to transfer and click on OK to confirm.  
Alternatively, you can transfer funds from the PayPal app. Open the app and log into your account. Proceed by tapping on PayPal Balance and then on Withdraw Funds. Choose the CashApp card you added as bank and click Next. Enter the amount you wish to transfer. Finally, press Continue, review, and confirm your transfer.
Using the PayPal Cash Card
Aside from learning how to transfer money from PayPal to CashApp, you can also transfer money between CashApp and PayPal using the PayPal Cash Card instead of the CashApp card. 
First, request the card by visiting the PayPal Cash Card Page. Next, tap on the Get The Card option and click on More.
From the options on your screen, select Order Paypal Cash Card and then provide your delivery address. The card should reach you within the next 7 to 10 days. Note that PayPal requires you to upgrade your account to complete this step. 
The next step will be to activate your PayPal Cash Card once it arrives. Login to your account on PayPal's official website and visit the company's activation page.
Tap on Activate Card, and then choose a 4-digit PIN code. After entering the PIN number, tap on Create PIN. This immediately activates your PayPal Cash Card.
Next, obtain the routing and card numbers of your PayPal from the official website. The details can be found by clicking on Settings > Set Up or View Direct Deposit. Note them down before proceeding to link the CashApp to the PayPal card.  
To do this, open your CashApp and tap on Settings and then Add Bank. Provide your PayPal card details and click OK to finish the link. Now, you can transfer money from the Balance Tab of your CashApp.
In this tab, select Cash Out and enter the amount you wish to send before choosing a standard (takes up to 3 business days) or instant transfer. Finally, enter your CashApp pin and confirm the transfer.  
Final Words
Learning how to transfer money from PayPal to CashApp isn't the one-button procedure we all wish it to be. Nonetheless, the methods above work and should allow you to transact between the two platforms. 
Note: CashApp has weekly and monthly limits of $250 and $1,000 for the basic CashApp account. Upgraded accounts can send up to $7,500 a week.
For PayPal, you can send a maximum of $500 per month with an unverified account. Verified accounts have no limit, but there's a cap of $10,000 per transaction.