What Are The Safest Ways To Pay Online?
The number of online shoppers skyrocketed in the last decade, with over 25% of individuals around the globe paying for goods and services online.
No one can't deny the convenience of online payment methods, so you can't help but wonder why more people aren't fully accepting online shopping?
According to statistics, users mostly worry about their safety online. However, e-commerce shop owners give their best to combat cybersecurity issues.
In today's article, I will discuss secure online payments and reveal some of the safest ways to pay online. So, without further ado, let's get right into it.
See our related article on 10 Ways to Shop Online and Pay with checking account. See options on where to buy and how to keep your account safe.
Table of Contents
Which Is The Safest Online Payment?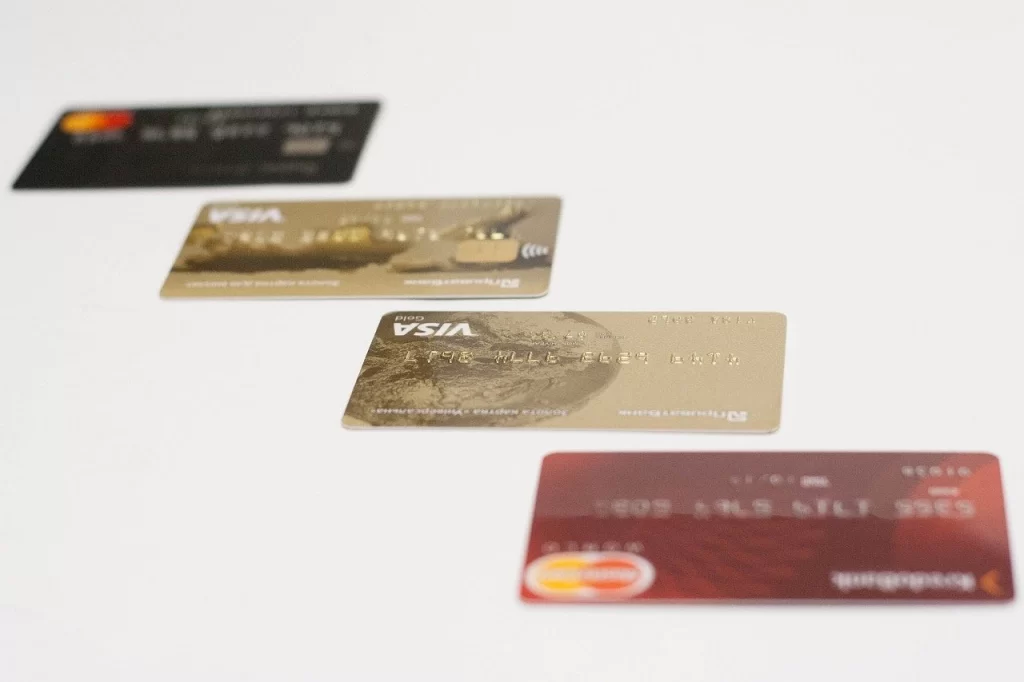 One of the most common and also safest online payment methods is a credit card.
However, other online payment methods may surpass its popularity in the near future. Let's take a close look at some of the safest online payments and choose the one that meets your needs.
Credit cards
People have been using credit cards for a long time because they're one of the safest payment methods thanks to the strong financial institutions that back them up!
These financial institutions came up with strict regulations about data security measures. Also, different countries have different data protection laws. For instance, the Fair Credit Billing Act protects credit card users in the US. It's a law that protects people in case of different frauds.
These frauds include stolen/cloned cards, incorrect or unauthorized transactions, undelivered goods and services, and any other suspicious activity by applying the next measures.
This type of payment authentication enables people to approve a transaction by typing in e code sent to their smartphone via SMS.
Every online shop must have an encryption protocol also known as an SSL certificate that encrypts users' data and stops hackers from stealing it.
This is an extra layer of protection for credit card users where they're asked to take an extra verification step. It usually includes the use of extra security measures such as tokenization or verification via SMS.
I'm a big fan of this advanced security measure. Tokenization is when your credit card data is substituted with a "token" to disguise real data from potential fraudsters.
As you can notice, credit cards come with a bunch of safety measures. The combination of all these data security measures and laws makes credit cards very safe to use.
Debit cards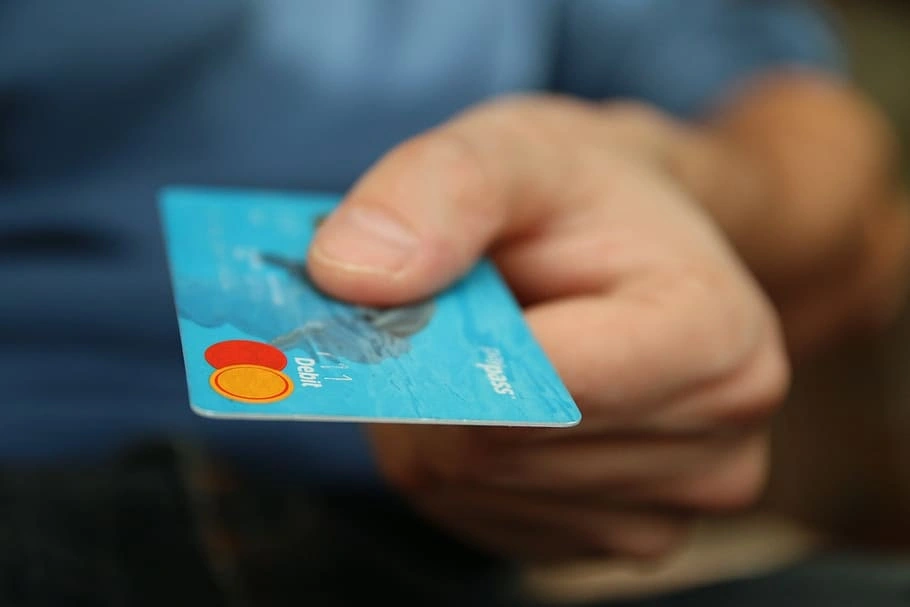 Debit cards come with the same type of 3D security measures for online payment cards, however, they offer less user support in the US.
Debit card holders' liability for a misused or stolen card is $50 if users report it within 48 hours. But their liability is only $50 regardless of when they report the problem.
They can also open disputes about damaged goods with their debit card issuer and receive refunds in no time. But holders can only agree upon disputes with merchants.
In Europe, on the other hand, both debit cards and credit cards come with the exact level of protection, so you can feel completely safe.
Digital wallets
If you're looking for a safe digital payment method, look no further than e-wallets. They've gained a lot of popularity over the years because they're convenient and super safe.
With this digital payment method, you can just enter your debit or credit card details and withdraw cash from those bank accounts when purchasing various goods and services online.
You can also move funds to your digital wallet to make payments or use the funds that someone moved to your digital wallet directly, without going via a bank account. I like digital wallets because you can pay for anything online with just a few clicks. They use the same technology as cards.
Therefore, they're 100% safe. E-wallets use monitoring, data encryption, and layers of authentication to make sure your data is well-protected. I especially like mobile wallets because they're even safer thanks to the latest digital security improvements such as eye or fingertip recognition.
Certain digital payment services offer similar user protection as credit card issuers, providing refunds for damaged goods or goods that never reach their destination, so that's a plus!
Prepaid and gift cards
You can use prepaid and gift cards the same way you use credit cards. They're not covered by the same safety measures as credit cards, however, that's about to change soon.
The US Consumer Financial Protection Bureau introduced certain measurements for protecting prepaid card users a few years back. Meaning, if your prepaid card is stolen or lost, you're only liable for charges up to $50. If you remember, that's the same liability as with credit cards.
Prepaid cards aren't the same as debit cards. They're not connected to bank accounts. Thus, if someone gets ahold of your prepaid card, they couldn't empty your bank account.
Wire transfers
Wire transfers include transferring funds from one person's bank account to another. They're preferred by some merchants over other payment methods because of their convenience.
You can easily complete a wire transfer via a transfer agency or bank. If you opt for a bank, you need to enter the name of the business, the merchant's bank account number, and routing number.
However, if you choose a transfer agency, you need to get the merchant's phone number, address, and of course, the name. Once the seller gets the money, they send a transaction ID to the user to finish the transaction. Note that wire transfers take more time and cost more money in the US.
Payment apps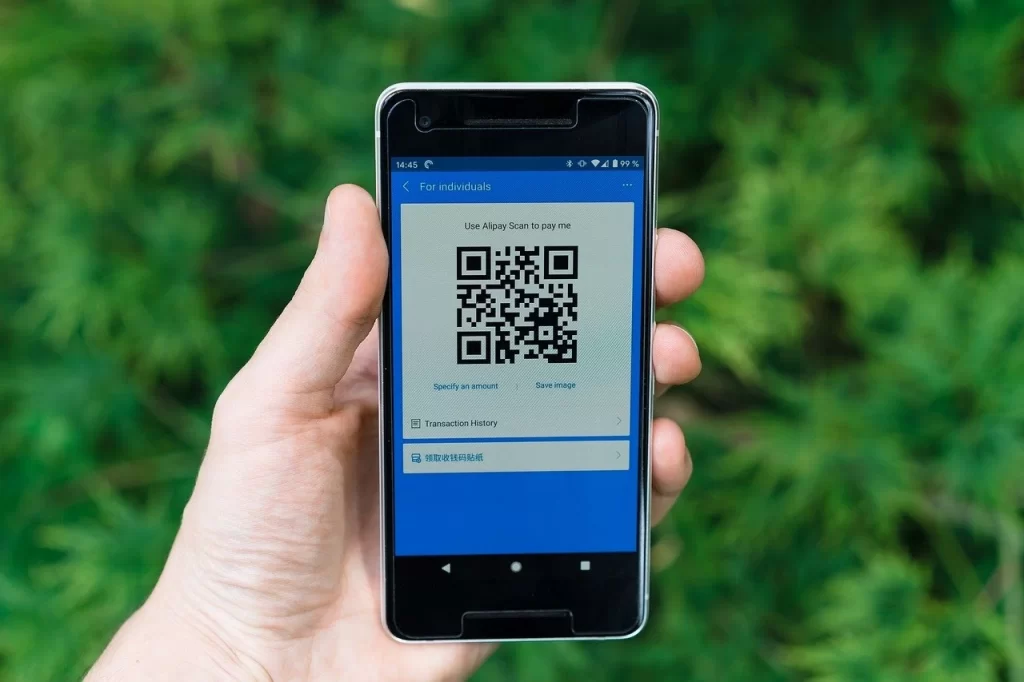 Mobile payment apps were designed with convenience in mind. They're made to free people from their credit cards and cash by enabling them to transfer money to different entities online.
You can easily link your payment app on your smartphone with your credit card or bank account and use it to pay when you swipe, tap, or scan your app via e-commerce websites and in-person stores.
Payment apps make money transfers between people and businesses easy! They're widely used by over 80% of US adults. And they're used weekly. But guess who likes these apps the most? Millennials!
However, these apps come with advantages and disadvantages just like any other payment method. For instance, Cash App, Zelle, Venmo, PayPal, and others maintain strict rules to keep your data safe.
And if you add mobile device security, they can be even safer than credit cards. The only disadvantage is that they collect your data in one place which seems tempting for fraudsters to hack.
Unified payment interface
The unified payment interface also known as UPI is another digital payment service that enables people to transfer funds from one bank account to another.
All you need to do is use the UPI app to send funds. The best part? The banks don't have to be the same. You don't need to share your credit or debit card details with anyone.
This makes this payment method a lot safer than most payment methods out there. However, you can't move money to another account without identification.
Direct debit
A direct debit is a digital payment option for buyers paying periodical payments (installments withdrawn automatically from their bank accounts).
Generally, a direct debit is safe, as the authorization process involves several verifications or safeguards. But the regulations apply an extra layer of safety to this type of payment option in some jurisdictions.
For instance, the EU payment regulations say that a buyer can ask for a direct debit refund for a contract that ended within 8 weeks after termination.
Payment Methods To Avoid
Every digital payment method comes with some disadvantages. However, in my opinion, although debit cards aren't unsafe, they're definitely a risky type of payment.
They do provide the same convenience of credit cards since you don't have to carry around cash in your pocket or write a check. However, the money you use isn't really tied to your bank account.
As I already stated, credit cards usually provide a 0 fraud liability and limit holders to $50 in losses. Debit cards, on the other hand, only limit holders to $50 in losses if they report the problem within 2 business days after they noticed it. And that's not the worst part. You could also get in a lot of trouble.
If you report the problem more than 2 business days but less than 60 calendar days after your statement is delivered to you, you could end up with $500 in criminal charges. However, it gets worse!
In case you don't report the issue for over 60 calendar days after your statement is delivered to you, you could potentially lose all the funds stolen from your debit card/ATM.
See our related article about The 5 Best Ways to Pay by Electronic Check Online Shopping. Yes, you can also use e-checks to pay for online shopping.
How Do I Make Sure My Online Payment Is Secure?
If you don't fully trust online payment methods, no one can blame you at this point. Hackers ride a rising wave. However, you can still make sure your online payment is secure by following these steps.
Make sure the URL starts with HTTPS because the letter "S" stands for security.
Always check if the e-commerce websites you're buying at have an SSL certificate. You can see this by the padlock icon in the address bar. It's located in the top left corner of your browser.
Never access your digital wallet or enter your debit/credit card information when you're using a public Wi-Fi network.
Always keep receipts of your online payments and double-check every transaction.
Add extra layers of protection offered by your payment provider such as SMS codes, fingerprint or eye recognition software, one-time passwords, etc.
Prefer payments with prepaid cards since they're not linked to personal bank accounts.
Finally, keep your mobile and desktop device software updated and virus-free.
How To Know If A Website Is Secure?
First and foremost, never put your card details into websites that seem sketchy! Check for the following signs to determine if a website is secure and you're making a 100% safe payment.
Padlock symbol
The padlock symbol means that the website is 100% secure. It's situated in the address bar right next to the address. Note that this only means the website is safe, not that the retailer is decent.
Website address
The website address should always start with HTTPS://. Otherwise, the website might not be completely safe. As I already mentioned, the letter "S" in HTTPS stands for secure, so keep that in mind.
Green address bar
This isn't the most important thing that indicates safety. However, it's definitely something you need to consider. On some websites and browsers, the address bar will become green if they're safe.
Valid certificate
Last but not least, check for a valid certificate by clicking the padlock symbol. You can also press the left of the address bar and access the information on the website certificate. This certificate should tell you who owns that website. If you receive a warning about a certificate, just leave the website.
What To Do If Something Goes Wrong?
Let's imagine that you've received broken or wrong items. The first thing you should do is contact your online seller along with the website you purchased from such as Amazon, Wish, eBay, etc.
If you purchased the goods or service and you're not happy with the seller's response, or worse, you've never received a response, please contact your card issuer. The same goes for suspecting fraud.
In case your credit or debit card has been utilized fraudulently, contact your bank right away so they can prevent further usage. As long as you haven't acted negligently or fraudulently, you will typically get the funds back from your card issuer if your card info is utilized online by a hacker to commit fraud.
You can report the issue to Action Fraud even if you're not a victim of it but have been targeted. Just call 030 123 2040. You can also use the digital reporting tool on their website or FCA ScamSmart.
How To Make Online Payments Secure As A Retailer?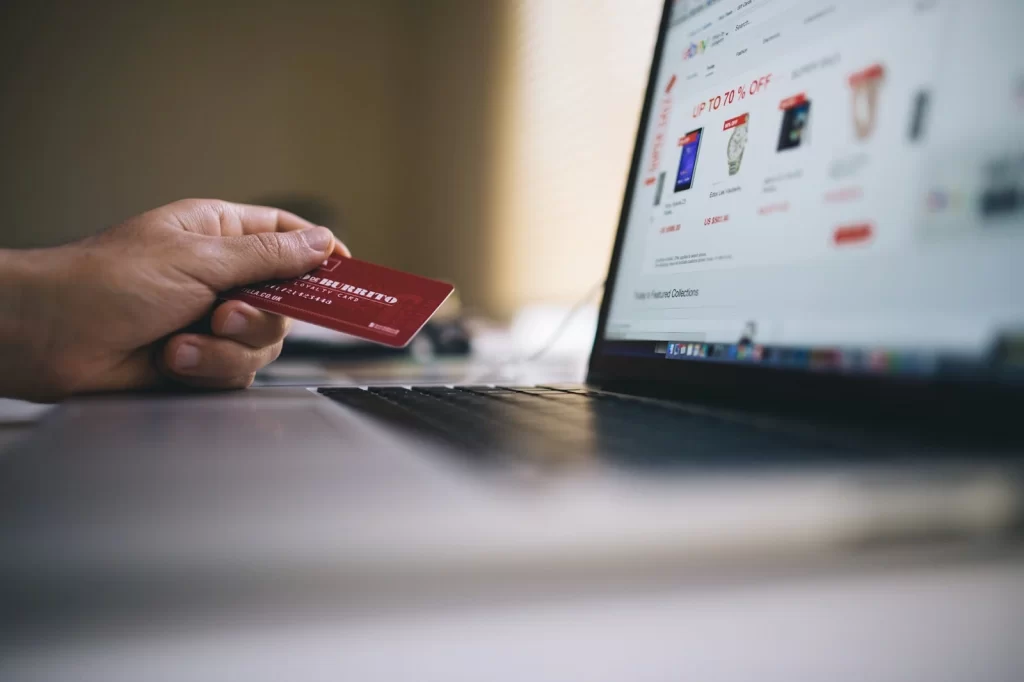 As a retailer, you can take a lot of actions to make customers feel safe on your e-commerce website and shop freely. Follow the next steps and ensure your customers' safety.
Make customers feel safe in your app/on your website
State that you're someone who cares about secure online payments. Always use a TLS/SSL certificate that will confirm your care about security by automatically displaying the padlock icon.
Buyers look for the padlock icon, a sign that confirms secure payments. Additionally, place familiar icons that customers already know and use regularly like MasterCard, Visa, PayPal, etc.
Keep customers in the loop
Keep your customers posted on the status of their purchases, shipping information, and previous orders. All of this will make the whole transaction more transparent and your users happy!
Always review your orders carefully
Reviewing your orders periodically can help you keep better control of everything and prevent any fraud attempts and other shady activity on time.  
Remain compliant
Take necessary actions required to ensure payment compliance with regulations and standards in place within the industry you're selling. Utilizing a pro payment service provider can boost your efforts on the compliance lines.
Utilize 3D secure gateways
This doesn't only give an additional layer of security thanks to the two-factor authentication, however, it also protects retailers from unwanted chargebacks.
Enable AVS
AVS stands for Address Verification System.
Your payment provider can help you activate this option. Hackers don't have access to billing addresses of stolen cards, so this extra step can prevent fraud attempts.
Secure online payments can still be a major concern for shoppers and merchants. However, these extra steps can help your customers stay safe when purchasing at your website and come back.
The number of security measures that you have to implement can seem overwhelming, some partners like payment service providers and banks can take a lot of the difficulty out of your hands.
Start by exploring what your e-commerce website is missing at the moment. Then, take steps towards improving your security system and ensuring secure online payments.
Now, let's wrap this up with some final tips!
The Takeaway
People prefer online payments because of the convenience and speed. However, they also worry about their safety online which is the main reason why they don't always buy things online.
Online payment providers, on the other hand, know of this concern in buyers and look for ways to make them feel safe when shopping online. They're also aware of the hackers always lurking around.
All of this results in creating a secure online payment environment where user protection is the priority. However, as a customer, you can also take different steps to make your payments more secure.
Do you like online shopping? What methods do you prefer? Drop a comment below and let's chat about online shopping. Also, if you find this article helpful, share it with your friends and family.