How to Transfer Money From Gift Card to PayPal
December holidays are here with us and many people are likely going to receive gift cards from their friends and relatives. You may also be expecting a gift card from someone who loves you or maybe from your employer to shop at a particular store. Perhaps you would not like to buy goods in a specific store and would like to know how to transfer money from a gift card to PayPal so that you can shop from online stores of your choice.
Well, this article seeks to explain to you how you can transfer money from a gift card to PayPal and spend it the way you want. No one likes limitations and as I have just mentioned above, some of them limit you to buy goods from specific stores or even related businesses. What if you do not find what you want to buy in the specified store? You will be forced to buy anything that may help you in one way or another, which is inconvenient. 
Gift cards are available at certain stores such as Walmart and Amazon. You can buy gift card online with a checking account or even visit a physical store where you can purchase yours. The reason businesses give out gift cards is that they want to create brand awareness, attract more customers, improve cash flows, and even generate useful data about certain commodities purchasing trends. This way, they can know what to stock in large numbers as well as what to stock in small quantities.
What is a gift card?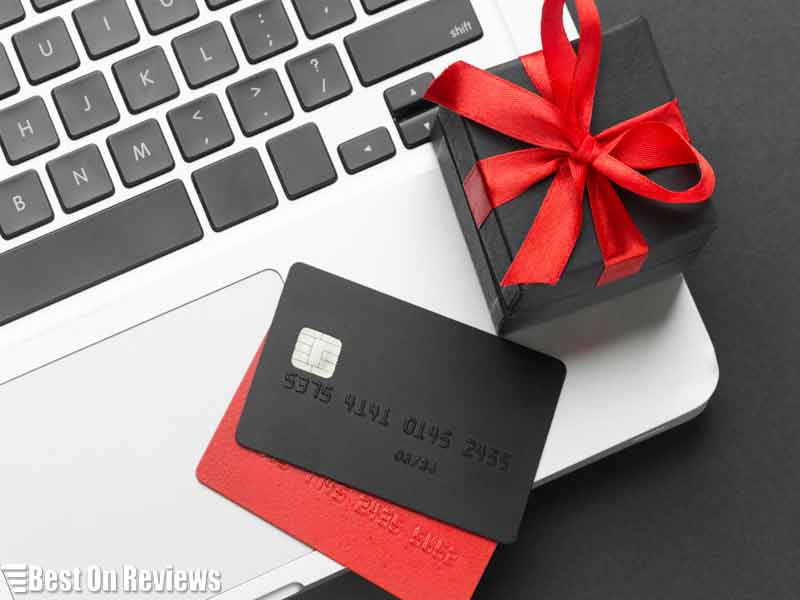 Gift cards are formally known as a prepaid payment card with a certain money value. It is usually issued at retail shops, especially supermarkets or banks, to purchase goods in a particular store or related businesses. The card acts as an alternative for cash. Instead of giving huge bundles of money to someone to buy goods at a certain store, you can buy them a gift card.
Gift cards were not known until 1994, when Neiman Marcus, an American and founder of Neiman Marcus Group, Inc. an American chain of luxury department stores, sold these cards for the first time. However, he did not advertise them. 
How do gift cards work?
A gift card resembles a credit or debit card since it is plastic in nature. They have specific numbers that identify the cards. Anybody can use it since most do not link to a particular person.
Most cards have no PIN, and if you lose one, it is the same as losing real money. Someone else can use it if they collect it. However, Visa and Mastercard gift cards have been using PIN since 2013.
Some gift cards are only useful for one-time payments, while others are reloadable. Reloadable cards are almost similar to prepaid debit cards and can allow you to transfer money using the routing number and account number to a bank account. This means that you do not have to lock yourself to buy goods only. 
When buying goods with you, the merchants use the on-line electronic system for authorization to deduct the amount you have spent when shopping. These include a serial number, barcode, or magnetic strip. While some gift cards will only allow you to buy at specific stores, cards from banks allow you to purchase from any store that accepts them.
For instance, Giftcards issues Visa and MasterCard that can be used anywhere that accepts Visa and Mastercard.
Before being sold, most gift cards have no value. When buying, the seller now loads money on the cards depending on the amount you pay. However, some cards have a set value, and once you receive them, you have to call a given number to activate them.
The card's value is stored on the issuer's database, and the card carries the details of the accumulated money. The issuers encrypt the card's data to avoid counterfeits.
It is important to note that merchants can customize gift cards depending on events. An employer may have these cards customized for his or her employees.
They may have a thank you message or any other relevant information. You can have a customized gift card for your friend or relative for their birthday as a person. As well, you may have a charity gift card that allows you to make a charitable donation. 
How do I use my gift card?
There are two types of gift cards offered by banks, and these are open-loop and closed-loop. Financial institutions issue the first one, and you can use it to buy goods at any place accepting the cards. The second one can only be used with a specific merchant. For example, you can have a gift card that can only be used with Walmart or Amazon.
When you want to buy items with your card, you visit a store accepting the cards and then use a gift card reader machine to communicate with the card issuer, allowing a specific value deduction.
One time gift cards are useless once their value is exhausted. However, reloadable cards allow you to top up money when the balance is low. Banks and other financial institutions usually offer reloadable cards with no fees so that you do not have to buy cards now and then.
While there are tangible gift cards, there are also mobile gift delivered to mobile phones via email or SMS. You can use them online with social apps instead of queuing in stores. Visa virtual cards are useful anywhere in the world.
How to transfer a gift card balance to a bank account
You may need the money and wondering how you can transfer your gift card balance to your bank account. That should not bother you as you can transfer your card balance to your bank account. Most people transfer money from their card to the bank is by using a square.
Square accepts Visa gift cards. You can follow the steps below to transfer funds from it to a bank account.
Activate the gift card online or by calling the provided number.
We are assuming that you have a Square account sign in with either android or iPhone.
Link your bank account to square if not yet linked.
Use a square card reader or enter the card's details manually. Card reader charges 2.75% while entering the card details costs you 3.5%+$0.15 transaction fee for a manual entry.
When square accepts the card, your gift card balance will fall to zero.
Square will then deposit the money in your bank account within the next two business days. Most transactions complete within a day. 
Alternatively, you can add the card to your Venmo or PayPal account, transfer funds from the gift card to the Venmo or PayPal account, and then to your bank account linked to either Venmo or PayPal. Wait for 3-5 business days for the balance to reflect in your bank.
It would be nice to send money from a gift card to a debit card like you can transfer money from a debit card to another debit card, but such an option is currently unavailable.
You can also use the gift card to buy a money order, which you eventually deposit in your bank account. Open-loop cards are suitable for purchasing money orders.
Another alternative is to take the gift card to a Gift Card Exchange Kiosk and exchange it with money, which you can have deposited in your bank account.
How do I exchange a gift card for a PayPal balance?
Interestingly, you can exchange your gift card for a PayPal balance. If you receive a card that you do not need, you cannot just let it lie there, and you need to convert it to money for other uses. You can recycle unwanted cards for cash in your PayPal balance via CardCash. Follow the following steps to carry out the process.
Visit CardCash.
Fill in the merchant's name and the amount of money on your gift card.
Click GET OFFER and wait to see if there is any offer available for the card. A display will show the amount of PayPal balance you can exchange with the gift card.
Agree or reject the offer. If you agree to the request, click Continue.
Input your gift card number and PIN
Click Connect with PayPal.
Sign in to your PayPal account and fill in the required fields.
Click Get my PayPal balance.
The funds will reflect in your PayPal account within one working day after completing the process. You can then use the balance for online purchases or transfer it to your bank account. 
How do you transfer money from a Visa gift card to PayPal?
PayPal accepts Visa gift cards, and you could use your Visa gift card to fund your transaction in PayPal. All you need to do is to link your card to your PayPal account, and then add cash from the Visa gift card to your PayPal account.
As well, you can always use the Visa gift card balance to fund your transactions whenever necessary. This is the same way you link credit cards and debit cards to your PayPal account to use the card balances for various transactions. Linking a card to PayPal is easy. Even the second chance credit card with no security deposit attaches so easily with PayPal so long as it is active.
Amazon gift card to PayPal
Amazon Gift Card can be added as a debit/credit card to a PayPal account to fund transactions. The card can support all the transactions completed by PayPal. To link your card to PayPal, follow the following steps.
Log in to your PayPal account.
Click "Wallet" near the top of the page.
Select "Link a credit or debit card."
Click on Debit card.
Enter your card number, expiration date, CVV, and billing address.
Then apply to the link card.
Transfer eBay gift card to PayPal
It is not possible to transfer an eBay gift card balance to PayPal. It is also not possible to add it as a payment card to your PayPal account. eBay cards are only useful when shopping at eBay.
Read our related article, Does eBay Take Cash App? Here's what to know about using Cash App for your eBay purchases!
Bottom line
While most cards can allow you to transfer the balance to PayPal, not all cards are accepted. Gift cards from eBay are only useful when buying goods at eBay. Cards that accept linking to PayPal fund your PayPal transactions just as other cards such as debit cards and credit cards would do.
You can have a reloadable gift card or a one-time card. Furthermore, some cards can be used online with an app.