Cash App Errors – What They Are and How to FIX Them (2022)
Cash App is riding a wave of popularity in the increasingly vocal call for a cashless society.
It's now easier than ever to split a meal, acquire bitcoin, invest in stocks, or send a payment.
However, it's not uncommon for users to get error messages on Cash App for a failed transaction.
If you've received Cash App error messages before, you probably wondered what went wrong and how to fix it.
Keep reading to find out what went wrong with your Cash App and how to fix Cash App errors.
Common Reasons for Cash App errors
Why do Cash App errors occur? What can you do to avoid this occurring again?
Here are some of the probable causes for Cash App errors.
1. Cash App "Bad State" Errors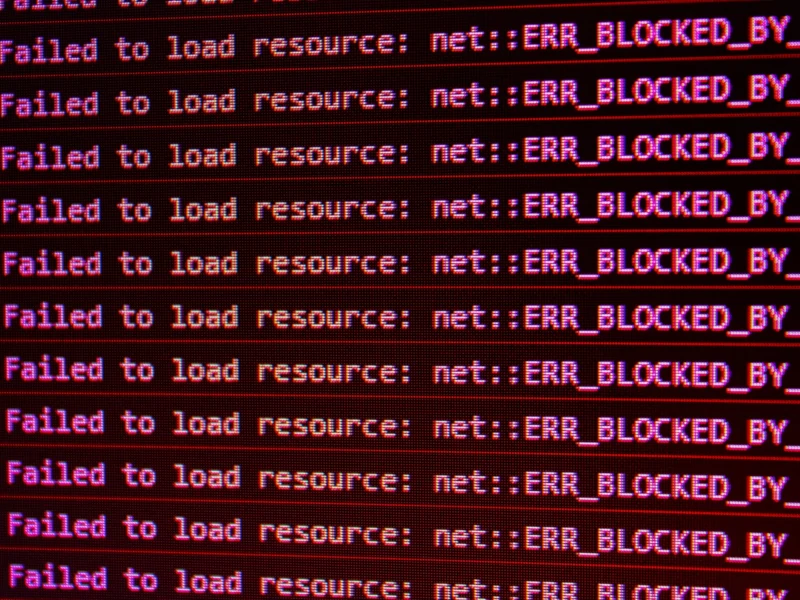 A "Bad state" Cash App error message indicates that Cash App is or was having technical difficulties.
If you attempted to make a payment or bank transfer, check the app's transaction history to see if it was successful.
If it doesn't work, try again later.
2. Cash App Transfer Limits
For new and unverified users, this is a common problem.
Transaction restrictions apply to Cash App on a daily, weekly, and monthly basis.
Your Cash App transactions will not go through if you are over a restriction.
3. Incorrect Recipient Details
It's sometimes impossible to avoid making mistakes, especially when typing.
A Cash App error will result if the $Cashtag, ID, or any other piece of recipient information has a mistake.
4. Payment Cancel for Security Issues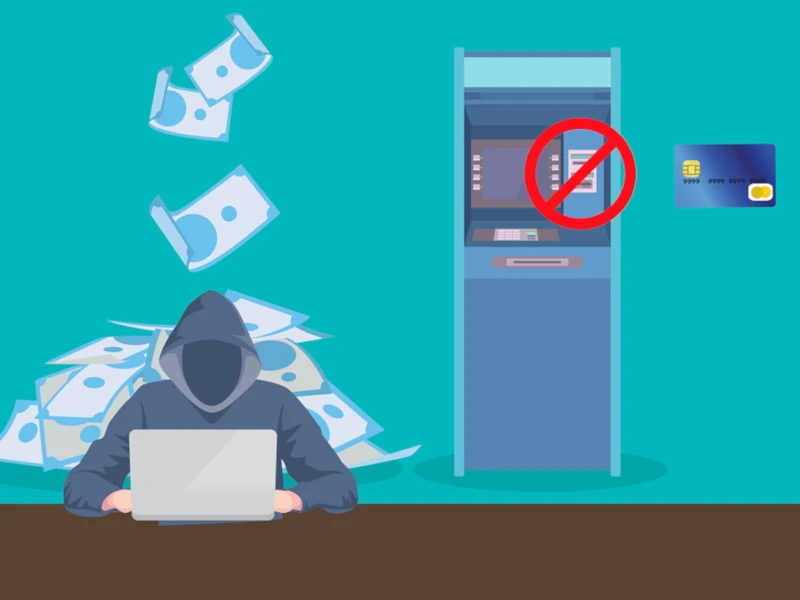 Cash App keeps an eye on every account for anything out of the norm, and will reject possibly fraudulent payments to save you from getting charged.
Furthermore, your bank account features anti-fraud and anti-spam safeguards.
Therefore, your Cash App transaction may be failing if your bank has prohibited it.
5. Outdated Cash App Version
An out-of-date Cash App may overlook critical bug fixes contributing to a Cash App error.
If the Cash App is not updated to the most recent release, it also may become incompatible with your device, crashing the app.
Failure to update your app also exposes your account to various cybersecurity attacks in addition to Cash App error notifications.
Read More: What Does Push Notifications Mean On Cash App? We cover push notifications and how to enable or disable them in this guide.
6. Poor Internet Connection
If you have a bad internet connection, your Cash App may not function correctly.
Because Cash App operations are sensitive, they must be performed over a consistent, high-speed internet connection.
7. Device Issues
Your Cash App may have trouble working correctly if your random access memory (RAM) is full.
Similarly, if your device is sluggish or overworked, Cash App may lag.
Bugs, cookies, and other caches on your device might also cause Cash App error messages.
8. Cash App Outages
Sometimes Cash App may have outage issues, which are issues with the Cash App server.
You can check Cash App's server status anytime by visiting this link.
If there is any major issue with the Cash App server, you will get an e-mail from the Cash App support team.
9. International Transactions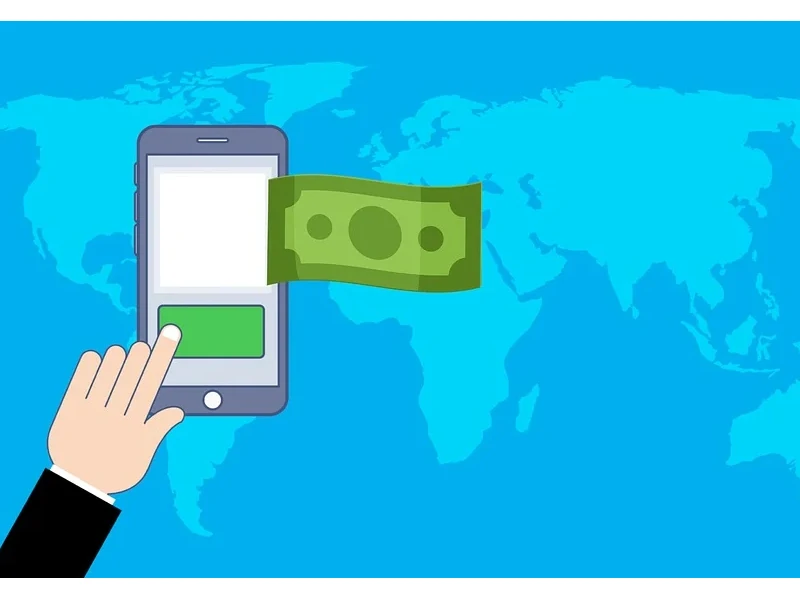 Cash App is presently only available in two countries: the United States and the United Kingdom.
Attempting to make a transaction to an account located outside these two countries will result in a Cash App transaction failure.
Read our related article on Cash App International Use for more information regarding international transfers.
10. Cash App Insufficient Funds Error
You may have heard the phrase "insufficient money" when using your bank's services.
This notification will also show when you try to make a transaction on Cash App and your account doesn't have money to cover the transaction.
11. Too Many Users
Every day, Cash App processes millions of user transactions.
If there are too many people using the app simultaneously, you may see error warnings.
But, this is extremely rare.
How to Fix Cash App Errors
We have already mentioned why Cash App errors may occur in the previous section.
Now it's time to discuss how to fix them.
Check Your Internet Connection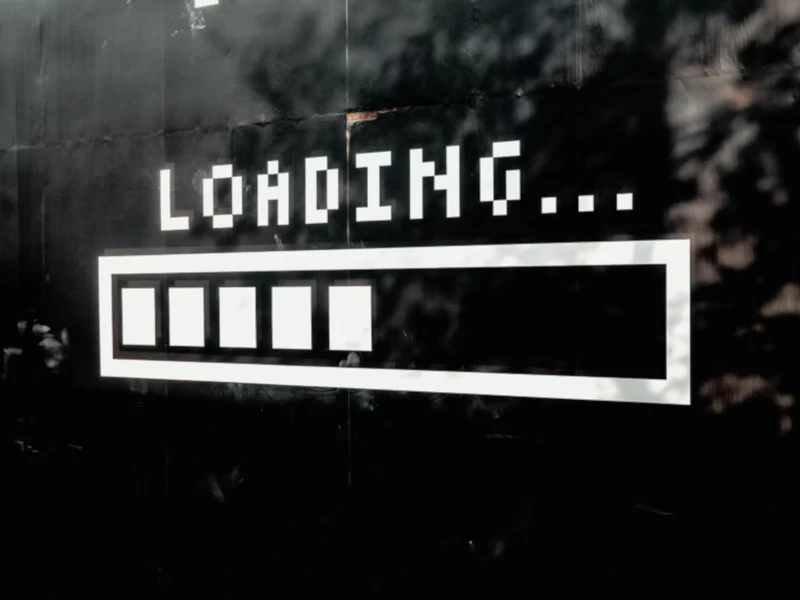 A loading screen loop is one of the most typical Cash App issues.
This means Cash App will be stuck on the first loading screen rather than launching to the screen you anticipate.
Keep in mind that even if your device is connected to sluggish and unreliable connections, this might cause issues.
Make sure you're connected to a fast, stable internet network.
Your phone's signal may be too weak, or your Wi-Fi connection isn't as strong as it should be. Try again after running a speed test or turning off your Wi-Fi.
If you receive an actual "connection error" on Cash App, check out this short video on what this means and how to fix it:
Check the Cash App Servers
Unfortunately, this is a problem where you can do absolutely nothing.
You have to just wait it out until Cash App servers are live and working again.
Fixing Insufficient Balance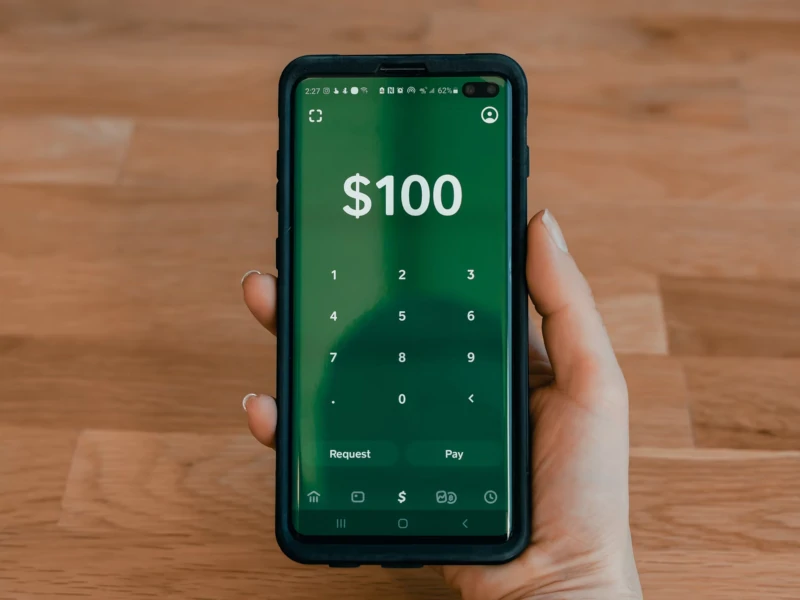 This one is easy. You simply need to make sure you have enough balance in your account and try again.
Sometimes your bank may take 1-3 business days to process a transaction.
So, even if you know you have received money, it may not be available to use yet.
Read our related article on how to Check Cash App Balance on the app or in your browser.
Fixing Typos
Before attempting a transaction, always double-check for mistakes.
You should keep in mind that Cash App transactions are permanent, so you don't want to mess up the recipient information in any way.
Fraud Protection
To lower the chances of a payment being canceled:
Only debit or credit cards in your name should be linked.
Only transmit or receive money from individuals you know or from trusted companies.
Before sending a payment, double-check the recipient's phone number or $Cashtag.
Use your Cash App on a regular basis to establish a solid transaction history.
Fixing Cash App Limit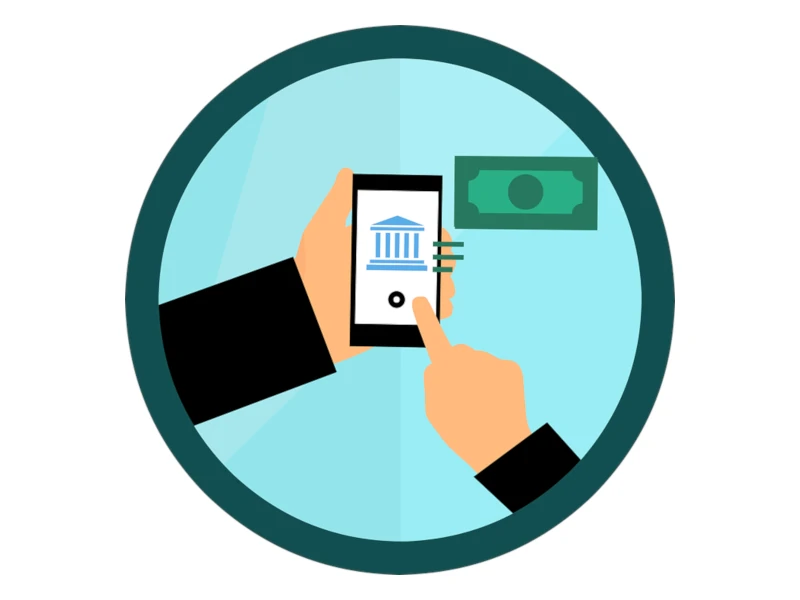 Check that you haven't reached your Cash App limit.
Cash App allows you to transfer up to $250 in each 7-day period and receive up to $1,000 in any 30-day period.
If you have reached either of these limits, you will need to either wait until the period ends or increase your limit.
NOTE: You can raise these restrictions by validating your identification using your full name, date of birth, and the last four digits of your Social Security Number.
Update Cash App
An out-of-date app is one of the most common reasons for Cash App difficulties. It's also one of the easiest fixes.
Check that your app is running the most recent Cash App version. If not, refresh your app and retry.
To avoid this in the future, make sure your Cash App is configured to auto-update.
Reinstalling and Clearing Cache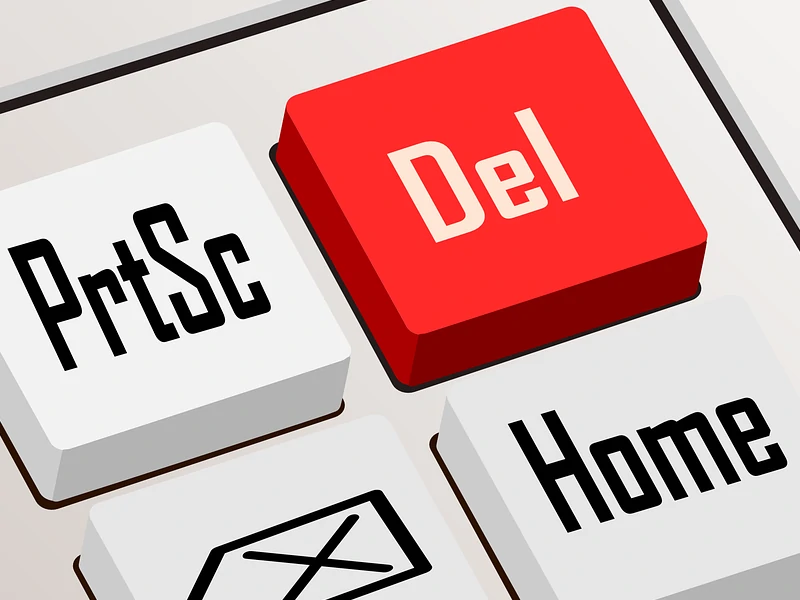 Clearing your app data can address a variety of issues, particularly if Cash App is malfunctioning.
You may also try emptying your phone's cache to make it perform more smoothly.
Make sure your smartphone doesn't have too many programs operating in the background, which can slow down your device.
Just Have Patience
Sometimes you simply don't know what is wrong with your Cash App, and most of the time the problem is solved automatically.
Don't panic and just wait. If the problem is from the Cash App side, it is your best and only option.
Contact Your Bank
Banks may refuse transactions for many reasons.
For example, your Cash App transfer may have failed because your bank does not recognize your Cash App account.
Contact your bank to allow for Cash App transactions or see why they continue to reject it.
If your bank is refusing Cash App direct deposits, you may need to submit your Cash App routing number.
If you cannot make Cash App fast deposits, the simplest solution is to contact your bank.
Contact Cash App Customer Support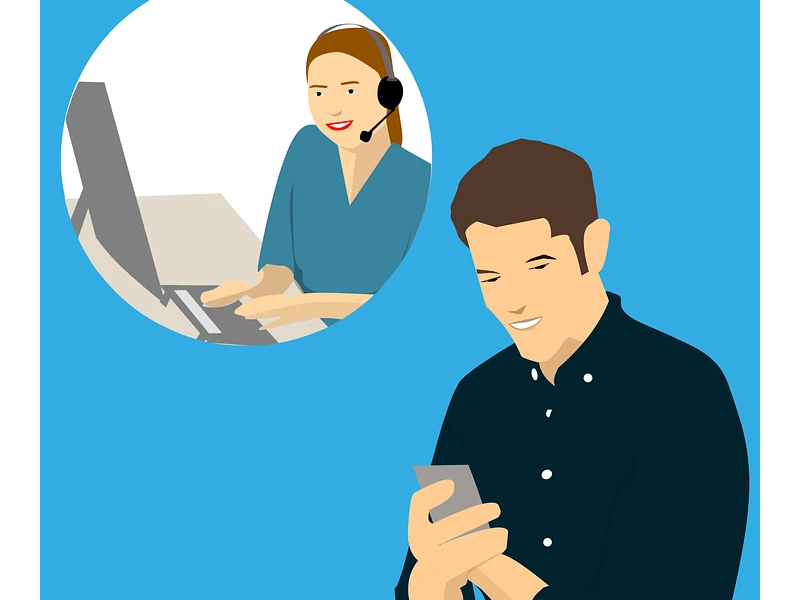 If all else fails, you may need to contact Cash App support.
Because Cash App functions as a mobile banking service, you don't want to go too long without access to your account – especially if you feel you've been a victim of fraud.
If none of the above actions restore Cash App functioning or you lose access to your account, please contact support.
FAQs
Why Am I Getting an Error Message On Cash App?
Cash App errors happen for multiple reasons.
An error message means that whatever action you've attempted in Cash App, whether adding to your Cash Balance or making a payment, was unsuccessful and will not go through.
The most common reasons are:
Typos (Typing wrong Cash App names)
Server issues
Insufficient balance
Poor internet connection
Outdated version of Cash App
How Can I Check Whether Cash App is Down or Not?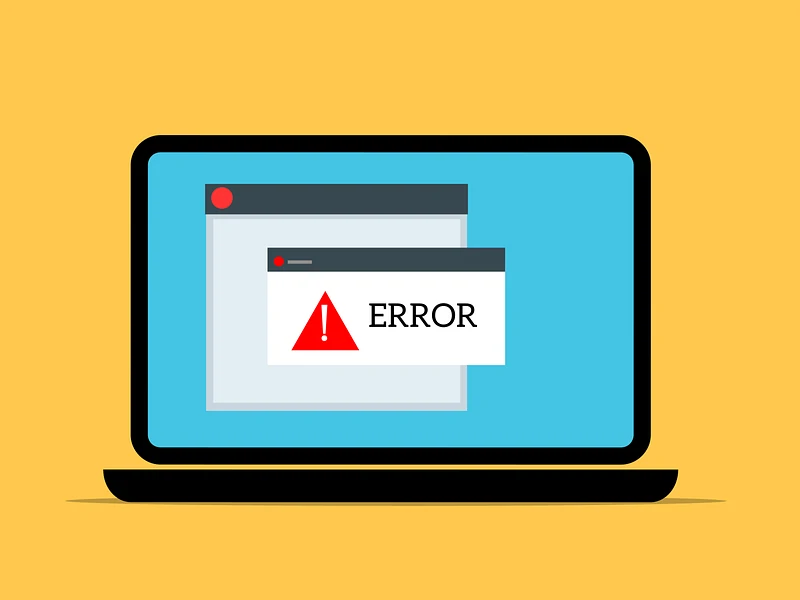 Cash App has a dedicated page for updating its clients about any kind of issue.
If Cash App is down or you have any issues with transactions, you can check it from here.
This is Cash App's page for real-time and historical data on system performance.
It also shows any past incidents and the current status of the Cash App.
Why is My Cash App Cash Out Failing?
The most common reason Cash App reports a failed cash-out is a security problem with the associated bank account.
If you're using an expired credit card, make sure you update your card information.
Unfortunately, the recipient's information may be wrong as well.
Read our related article on Cash App Failing for My Protection. Why would Cash App need to protect your payments? Here are causes and solutions!
Why is Cash App Not Working?
One of the most common reasons for Cash App errors is an out-of-date app. It's also one of the most straightforward repairs.
Check the app store to ensure that your Cash App on your Android or iOS smartphone is up to date.