Cash App GME: Can You BUY Gamestop Stock On Cash App?
Cash App offers a limited number of stock selections, and some individuals have wondered whether they could buy Gamestop stock (NYSE: GME) using the App.
Unfortunately, there is no opportunity to buy GameStop Stock on Cash App.
That is, GameStop shares are not listed on its trading platform for users to buy, trade, and hold directly through the mobile app.
Essentially, GameStop was at the epicenter of a trading frenzy in January of this year.
So, why would this popular stock not be available through Cash App? Let's begin with the fundamentals of Cash App GME.
What is GameStop?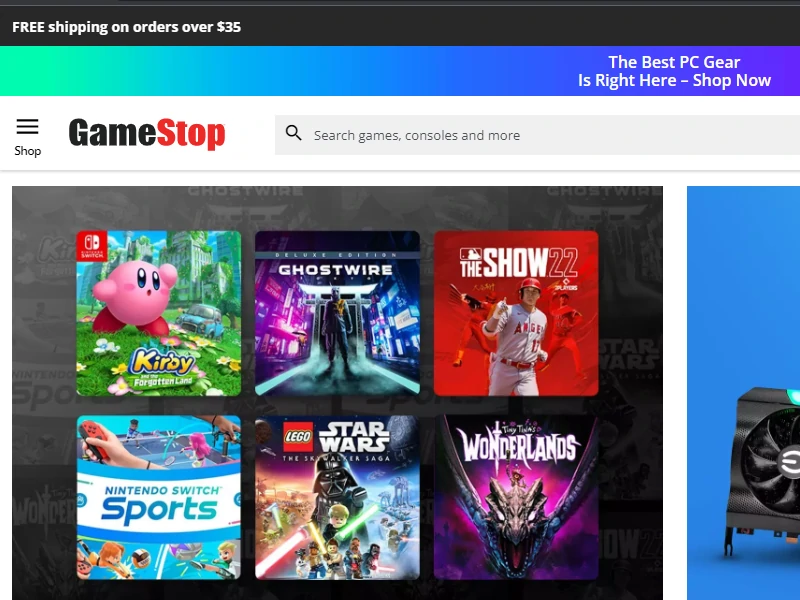 GameStop is an American store that sells both new and used video games, consoles, and other gadgets.
It sells new and used video gaming consoles, accessories, and video game titles in both digital and physical media.
GameStop is not a new company; in fact, it started trading early, but wasn't doing very well due to the pandemic.
Can You Buy GameStop Stock On Cash App?
No, you cannot buy GME GameStop stock on Cash App since there is no opportunity to buy or sell GME company shares.
When you search for Gamestop on Cash App investing and enter the symbol or business name, you get zero results.
This is because Cash App has joined brokers in barring GameStop and its trading, citing the stock's high volatility.
Apart from Gamestop, other blacklisted stocks on the Cash App platform include Blackberry and Koss Corporation equities, which have also been delisted from the app.
Read our related article on How to Sell Stock On Cash App for more information on Cash App stocks!
When Was the First Public Offering (IPO) of GameStop Corp.?
On February 13, 2002, GameStop started trading shares on the New York Stock Exchange.
GameStop Corp. (NYSE: GME) announced the pricing of its first public offering of 18,055,555 shares of Class A common stock at $18.00 per share.
What to Know About Cash App Stock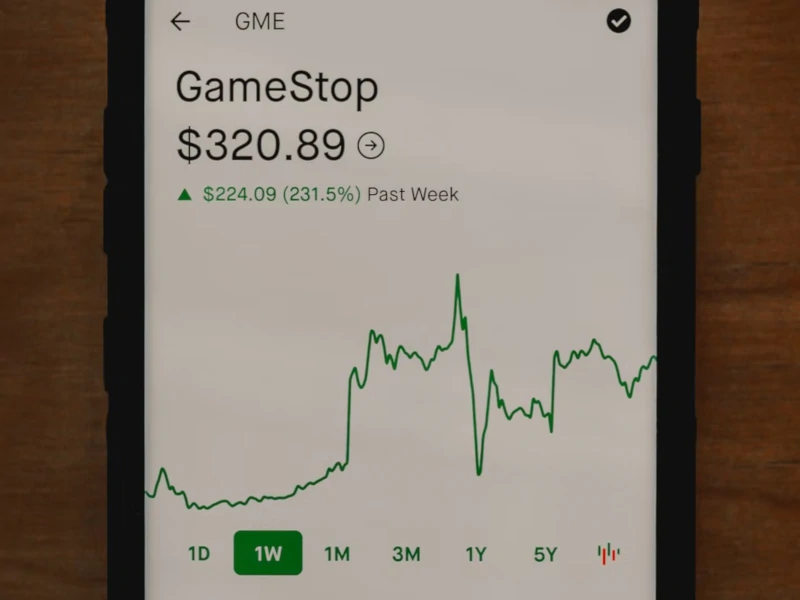 Cash App does not manufacture its own stocks.
Instead, Cash App maintained its own house rules and established Cash App Investing as an LLC in order to obtain a brokerage license.
However, they do nothing with it.
Unlike Robinhood and WeBull, which operate their own brokerage, all Cash App stocks are traded through DriveWealth, which serves as their carrying broker.
Actually, the Robinhood carrying broker is Robinhood itself, and Webull is also the same.
DriveWealth is the Cash App carrying broker, and Cash App basically only performs money transfers between cashtags and bitcoin.
So, every other feature of their app is a third-party service contained within the Cash App platform.
If you're serious about stocks, you may want to use a legitimate brokerage rather than Cash App as your stock brokerage since Cash App does not have all of the stocks and only provides a few significant equities and ETFs.
Cash App recently experienced outrage from app users when its clearing broker briefly banned trading Gamestop (GME) stocks and many other companies that jumped as a result of a Reddit-influenced stock rise.
The app also does not permit post-market or pre-market trading. As a result, your order will be placed when the market opens on Monday.
Read More: Can I Sell My Stock On Cash App? You can sell your stock on Cash App, and here's how you go about it!
Why Can't I Find GameStop Stock On Cash App?
GameStop shares will not show on Cash App Investing's trading platform since they were delisted and are no longer available for purchase on the app.
Wall Street analysts have described the scene as "crazy" and "unlike anything they have ever seen."
Many members appear to want to make stockbrokers and hedge funds lose money by imposing a big "gamma squeeze" that costs short-sellers billions of dollars.
With the stock's volatility, Cash App joined the increasing list of brokers who restricted trading in GameStop shares.
Why Did the Cash App Disable GameStop Trading?
Due to the stock's high volatility, as explained above, Cash App has joined a growing number of brokers that have banned GameStop trading.
Because of this volatility of GameStock shares, Cash App shut down GameStop trading totally on their platform.
The stocks have moved drastically in recent days, jumping by up to 1640%.
Members of the r/WallStreetBets community, which has over 9.8 million citizens discussing stocks and shares, were optimistic about GameStop's chances with the release of new gaming systems.
Members of the community noted that Gamestop stock was being heavily shorted.
Members of r/WallStreetBets Forum banded together with other day traders to swap tips and buy shares in GameStop to initiate a short squeeze.
This drove the price of the Gamestop stock up, forcing short sellers to buy shares and those who had banked on it dropping in value to buy their stocks back.