Cash App Gift Card: Everything You Need to Know!
People always ask, can they link Gift Cards to Cash App? For example, if your Visa gift card balance is $7, it may be difficult to make a card purchase fully with that sum.
Worse, you may have a dollar or two remaining on the card and be tempted to toss it.
Except for a few Government-Enabled Prepaid Card, you cannot add any sort of Gift Card to Cash App Card. Basically, a prepaid card purchased in-store or online will not be accepted and will not work on their services.
Sadly, Cash App does not support Gift Cards. Only American Express, Discover, MasterCard, and Visa are accepted.
Worry not! We'll show you a different solution because Cash App won't do it for you.
Can You Add a Gift Card to Cash App?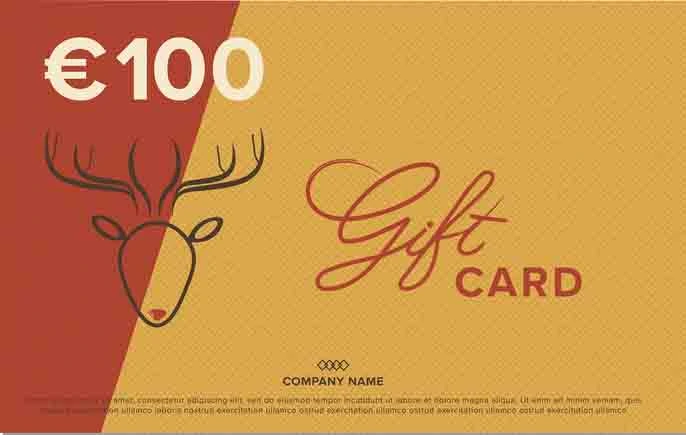 Prepaid or so Gift Cards mailed to you by the government, on the other hand, are compatible with Cash App.
Cash App presently only accepts linked bank accounts and credit or debit cards issued by Visa, American Express, Discover, or MasterCard.
Although there is no direct way to link a Gift Card to your Cash App account, you can do so indirectly by following this guide.
How Do You Add a Gift Card to Cash App?
If you have linked a Visa or Mastercard to Cash App before, you should have no issues. Provide the card number, expiration date, zip code, and CVV code to add a card.
The good news is that adding a gift card or prepaid card to Cash App is the same process. But keep in mind, Cash App only supports one debit or credit card at a time.
As you can't add two debit cards to Cash App, the idea is to deactivate one first, then add a gift or prepaid card. Here are the steps:
Open Cash App on your phone.
Tap the banking or my cash tab in the lower left.
Select the three dots icon in the top right corner of your linked debit card.
Then select remove to remove your linked debit card.
After that, tap Add Debit Card and input your prepaid card number, expiration date, CVV, and ZIP.
To add money from your prepaid card to Cash App, go to the balance screen and add money.
Can I Transfer Money From Visa Gift Card To Cash App?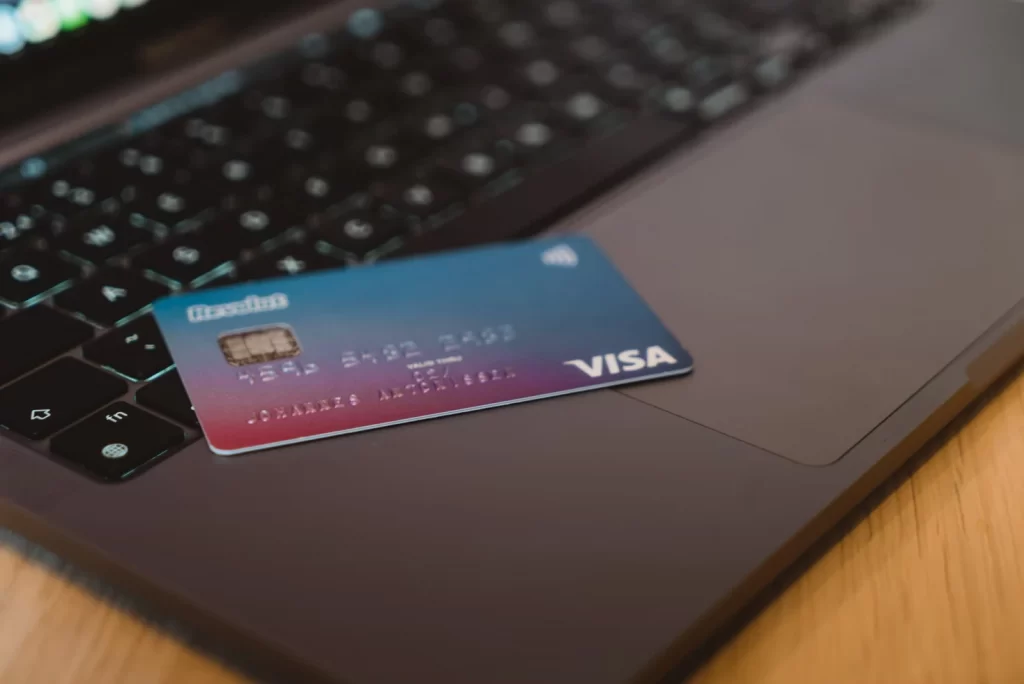 Money cannot be sent directly from your Visa Gift Card to your Cash App wallet. There is, however, a workaround for the same. You can use an indirect approach to move cash from the Visa Gift Card to the Cash app.
This indirect method entails first linking the Visa gift card to your PayPal account and then moving funds from the gift card to the Cash App wallet via the associated bank accounts.
How Do You Buy Gift Cards On Cash App?
You cannot buy a Prepaid or Gift Card when you connect to your Cash App account via the Cash App mobile app or the Cash App official website. Use your Cash App balance to buy Gift Cards using Paypal, Google Pay, etc.
You can also use your Cash App balance to buy an Apple Gift Card with confidence. Visit an Apple Store, choose your Gift Card, and pay with your Cash Card. Please note that most physical and online merchants accept Cash App Debit Card as a payment method.
Do Prepaid Cards Work on Cash App
The cash app accepts prepaid cards but solely for sending money. Most prepaid cards and all business debit cards and credit cards from Visa, Mastercard, American Express, and Discover are listed as compatible cards for Cash App.
However, you can only use a prepaid card to pay someone; you cannot deposit money from Cash App to a prepaid card.
Read our related article, Does Cash App Accept American Express? Yes! And here's what you need to know.
How To Transfer Money From Gift Card To Cash App Using Paypal?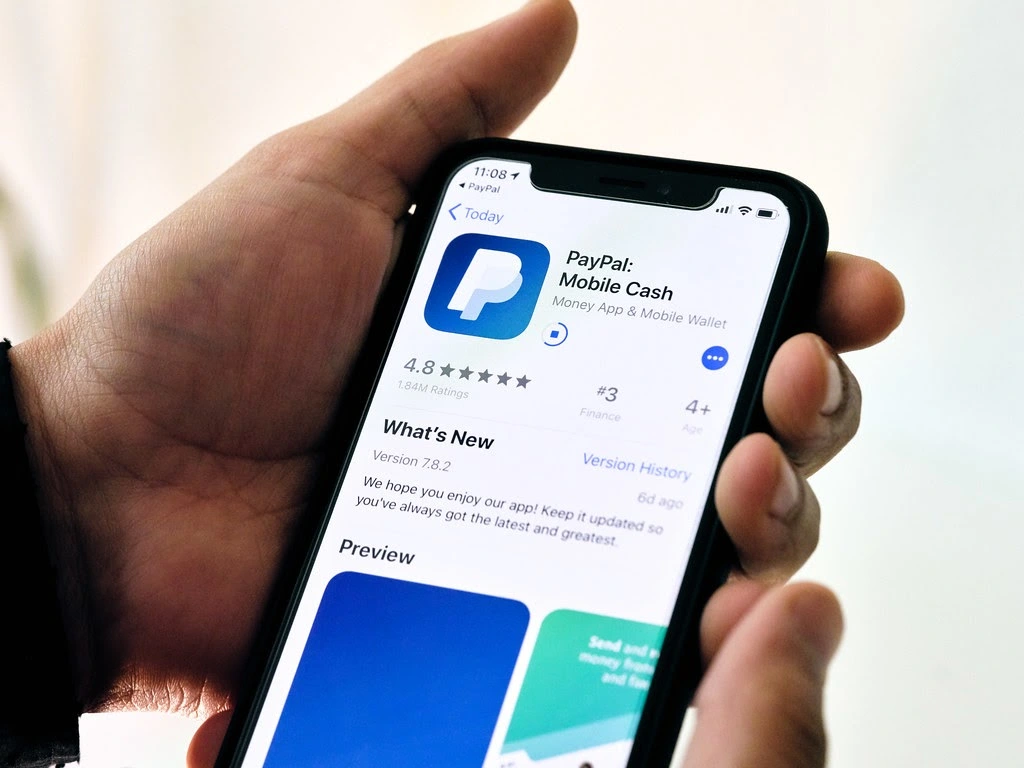 Follow the steps outlined below to link and transfer funds from your Gift card to your PayPal account.
Access your PayPal account. If you do not already have a PayPal account, you can open one at www.paypal.com.
Select 'PayPal balance' and click it.
Select the 'Attach a card' option to link your gift card to your PayPal account.
Finally, enter all of your user information, gift card details and select the "Link Card" option.
As a result, your gift card is now linked to your PayPal account, but you must wait because the process is not yet complete. You must move funds from your PayPal wallet to your Cash App account. In the next section, we will walk you through the process of sending money from a PayPal account to the Cash App wallet.
Read More: Is Cash App a Prepaid Card or Debit Card? We cover Cash Cards in this guide.
Does Cash App have gift cards?
On Cash App, there is no gift card option. That is to say; Cash App does not sell its own gift cards. Cash App does not provide prepaid cards as an alternative to gift cards.
How Scammers Target Cash App Users With Gift Cards?
Sadly, Cash App seems to have the most scammers among all payment and wallet apps. Gift card scams are their most renowned fraud. Scammers say on social media that they'll offer someone a significant sum of money if they pay a modest amount first. Scammers will promise $1500 for $150.
Cash App hasn't helped deter this scam by giving it away every Friday on social media. Cash App isn't a fraud because it doesn't ask for money upfront.
Another Cash App flipping scam is already emerging on social media, bypassing Cash App entirely. Large sums of money are offered on Cash App, but first, the customer must buy a gift card for the scammer.
The higher the gift card value, the more money the Cash App user should get back. A $100 gift card costs $1500 while a $1000 gift card costs $10,600. Victims of this scam will not see money in their Cash App accounts. Instead, they'll lose the gift card's value.
There is no such thing as a free lunch. Offers that are too good to be true are either a request for money or fraud. No purchase is required to enter Cash App's authentic freebies.
Cash App gift card $750 Scam
Scammers are constantly attempting to develop fresh and creative frauds, and unfortunately, the $750 Cash App gift card is one of them. Be aware that the Cash App $750 gift card is a free Cash App money scam. Fraudsters offer to take surveys and provide a task in this form of scam. You may be prompted to download an app or purchase a subscription. In the end, the victim receives nothing.
Scammers beg for money in advance for giveaways. Gift cards are also a significant red flag. Gift cards may be used in scams more than actual gifts.
No respectable business or agency will ever ask for gift cards. If you've fallen victim to one of Cash App's scams, you can contact the Cash App customer service representative from your app or their website.