How to Transfer Money From GreenDot to Paypal
Green Dot is an American financial and world's largest prepaid debit card company by market capitalization headquartered in Pasadena, California. The company started operating in 1999 under the efforts of Steve Streit as a prepaid debit card to help teenagers to shop online. It is a well-known payment platform heavily used by Apple Pay Cash, Uber, and Intuit. Today, the company is a well known financial corporation offering various financial services in the US. As we speak, you can easily transfer money from Green Dot to PayPal.
Moreover, the company is known as a reputable issuer of prepaid MasterCard and Visa cards. Apart from issuing cards, Green Dot also transfers direct deposit funds for individuals from the federal government to personal bank accounts. Such funds include Social Security payments. Also, the company provides co-branded card programs to AT&T, Citibank, Walmart, and Boost Mobile. Other achievements include introducing a savings account with a 3% interest known as the unlimited cashback account on July 30, 2019. The company has received nominations for awards such as the 2018 Benzinga Fintech Awards for Solving Problems Through Payments.
This article will entirely major on how to transfer money from a Green Dot account to PayPal. You will also learn how to transfer money from the Green Dot card to a bank account. Since the company is a financial institution, you will find that most of its operations are similar to other commercial companies such as the Bank of America, Chase Bank, Wells Fargo, and others. As I was doing my research about the bank, I discovered that the company has a good reputation due to the positive reviews it gets from various websites.
How can you transfer money from Green Dot to Paypal?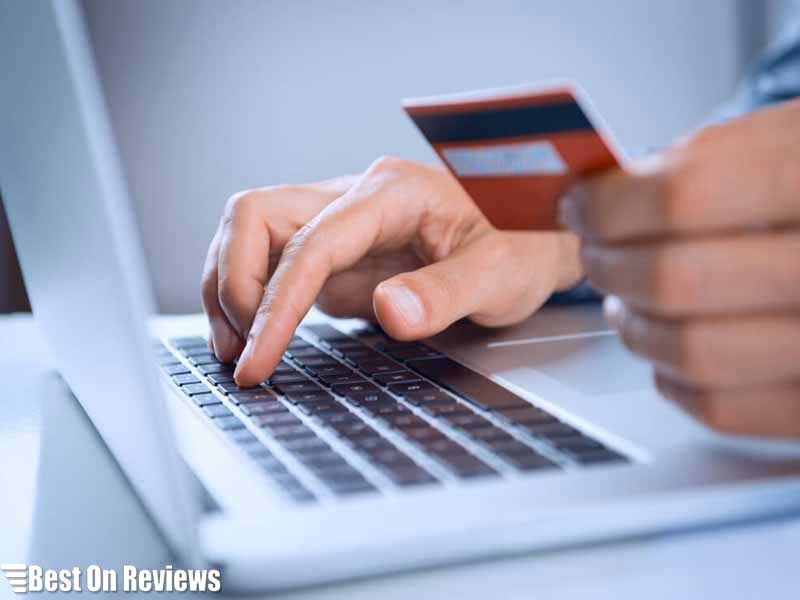 You can quickly transfer funds from your Green Dot account to your PayPal account or someone else's account. You only need to use the Green Dot send money feature in your account to transfer funds to a PayPal account. The action is possible when you have a personalized Green Dot card. You must be very careful with the receiving account's PayPal ID to avoid sending money to the wrong person.
Moreover, you can link the GreenDot card from MoneyPak to PayPal to make online purchases from online shops such as Walmart, Amazon, and eBay. You can load cash onto your GreenDot MoneyPak card at Walmart, Walgreens, CVS/Pharmacy, Rite Aid, and other locations. The card can accommodate up to $1100 per load, although the maximum amount depends on the retailer. The card also allows you to add funds to your PayPal account.
Interestingly, it is easy to transfer funds from one Green Dot Account to another; you only need the recipient's account number. However, when sending money to an account of a different bank, you need a routing number. You need to transfer money using the routing number and account number if you are transferring to another bank other than Green Dot.
How do you link a Green Dot account to PayPal?
There are several steps you need to follow to link your account to PayPal. The first thing to do is to load paypal, preferably using Chrome. Log into your account using your PayPal account and password.
Next, you need to click "Add Funds" under the "My Account" tab. You then click "Add Funds from MoneyPak." Next, type the MoneyPak Number on the "Add Funds" option and wait for the page to load. The MoneyPak number is on the backside of the GreenDot MoneyPak.
After that, fill in your name, address, date of birth, and Social Security number on the submit info web page and click "Continue." A "Get Confirmation" web page opens up, and you should click "Okay." After that, a confirmation message appears in your email address. Open it and complete the setup.
After you are through with setting up your account, go back to your PayPal account and add money from your GreenDot MoneyPak card to your PayPal account. As a Green Dot account holder, I can also request transfer money from another account to my account by asking the owner to send money to my account then I transfer it to PayPal if my account balance does not meet my requirements.
How can you transfer money from a PayPal account to your Green Dot account?
Before transferring your money from PayPal to your Green Dot account, you need to confirm the bank account. The process involves the following steps.
Click the Wallet button at the top of the page.
Enter the bank you want to confirm. It involves providing the Green Dot account and routing numbers to PayPal.
Enter the exact amounts of the latest two deposits made to your account
Submit
You can also confirm your bank account instantly by providing your online bank account's user ID and password. PayPal then matches the details with those of your account, and if they are okay, your account is confirmed instantly. Upon confirming your account, you can then move funds from your PayPal account using the following steps.
Log in to your PayPal account.
Enter the amount you want to withdraw.
Select the bank account to receive the money.
Upon completing the steps, wait for your money to reflect on your account. You can wait for your funds to enter your account within a few days. The minimum amount you can withdraw is $1. You should ensure that the name registered on your Bank account matches that registered in your PayPal account.
Does Green Dot issue debit cards?
You can get a Green Dot Visa card from Green Dot to use it to pay goods and services. For instance, the card will give you 2% cashback on all online mobile purchases with no limit. You can make free deposits with an app at your favorite retailers. Again the card allows you to get your salary two days before the actual payday. Also, you will get a 2% interest in savings per year.
With the card, you will have free ATM withdrawals countrywide. There are no overdrafts with the card. No minimum balance is needed whatsoever. Again, with the card, you can send money to other people's accounts. Furthermore, you can transfer money from one debit card to another. The funds will reflect on the card owner's account.
Which prepaid cards can I get from Green Dot?
You can get a Green Dot Prepaid Visa® Card and the Load & Go™ Prepaid Visa® Card. Green Dot prepaid cards are sold at retail shops, as I mentioned earlier. The Green Dot Prepaid Visa® Card is a suitable starter card you can opt for upon opening an account with Green Dot.
The card will allow you to get an automatic upgrade to Unlimited Cash Back Bank Account Visa® Debit Card. The card will also earn you cash backs, free in-network ATMs, free reloads, and interest on savings, among other benefits using the app.
The Load & Go™ Prepaid Visa® Card is acceptable in all states of the US. You can use the card on the go. The card allows you just to pay as you go and pay no monthly fees. The card is available at Rite Aid and Walgreens. Most prepaid cards do not need a bank account, but you can do many things with the card, including sending money. It means that you can send money to someone without a bank account and experience a smooth transaction process.
How can I build my credit score with Green Dot?
It is possible to build your credit scores with Green Dot by applying for the Green Dot Platinum Visa® Credit Card. You only need to spend within your limit and with time, you will have your scores up. If anything, you need to spend below the credit limit. The trick to having your scores shoot up is by making on-time payments and responsible use of your credit card.
Anybody can get this credit card as your credit history is not necessary. You only need to deposit an amount to act as collateral. You can down between $200 to $50,000. The APR for cash advances and purchases is 19.99%, while the annual fee is $39. The minimum deposit is $200, while the maximum is $50,000.
Does Green Dot accept international money transfer?
Green Dot supports both local and international money transfer. While you need just the wire routing number for domestic transfers, you will need a swift code to perform international money transfer. Of course, the account number of the recipient will be necessary.
Does Green Dot have affiliate banks?
Green Dot has GoBank that is a brand and a trademark of Green Dot. GoBank is a member of FDIC. GoBank also operates under Bonneville Bank. The Green Dot bank itself is FDIC insured as well, and your money is safe once you deposit in the account. If your card is lost, you can receive a refund if it is unauthorized spending.
Can I transfer money from another bank account to my Green Dot account?
Yes, it's comfortable to transfer money by linking other bank accounts to your Green Dot account. Afterward, you can shift money from that bank account to your Green Dot account for free. Transfers post within 3 business days. You can also transfer money from other bank accounts by inaugurating a transfer from the bank's app or website.
This way, family, friends, and others can send funds to you from their bank account. You will need your Green Dot routing and account number to set up the transfer and complete it. Your other bank may charge fees for the transfer. Green Dot does not.
How do Green Dot cards work?
You can easily set up a Green Dot prepaid card to accept direct deposits from paychecks, government deposits, or tax returns for free. You can also utilize the mobile app to deposit checks online. Once you've put funds onto the card, it can be used like any other debit card. It may be used everywhere that accepts Visa, so it's got at many locations worldwide. Many retailers, including Kroger and 7-Eleven, allow for free cash withdrawals when you check out.
Where Can I Reload My Green Dot Card?
A Green Dot card is like a prepaid debit card with no upfront fees, credit check requirements, minimum balance, or overdraft fees. The card can be applied just like a regular debit or credit card. However, keep in mind that it is not a reloadable prepaid card with no fees, it includes fees that can be up to $5.95, and monthly charges can cost up to $7.95.
In the following, we'll try to cover where to reload Green Dot cards and balance yours on green Dot cards as well as the reload method.
Reload Locations:
7-Eleven
Safeway
CVS
Rite Aid
Walmart
Walgreens
Kmart
ACE Cash Express
Dollar Tree
Sunoco
Family Dollar
Circle K
Travel Centers of America (TA)
Dollar General
i) Checking Your Balance
Spending can be tracked via the Green Dot mobile app, available for free in both the Google Play Store and Apple Store. You can also get f the most updated version of your balance via a text. Send "Bal ###" to 43311, with "###" being the last 4 digits of your card number, and you'll soon receive a document with your balance.
ii) Reload Methods
There're 5 ways to load money on to your card: cash, check, another debit or credit card, a bank transfer, or a MoneyPak. MoneyPaks are cards that can be bought and loaded at retail shops. The money can then be transparent onto the prepaid voucher via the MoneyPak site.
How to Reload a Green Dot Card?
The Green Dot card is like a debit card that can be applied like a credit card anyplace major credit cards are acquired. A Green Dot card is affiliated with a Master card or VISA and is an excellent way to rebuild damaged credit.
There must be sufficient money loaded onto the user's Green Dot account to cover the transaction and any transaction fees to use a Green Dot card. This type of prepaid card avoids overdrafts and limits the user from going into debt. There are some methods to reload your Green Dot card, making it a very comfortable card to use.
i) Load at the Register
There're a few ways to reload your Green Dot card, and one of the more profitable ways is to perform to a cashier at one of the thousands of retail areas that accept refunds and reload your card that way. And the list of participating retailers adds national chains such as Walmart, Family Dollar, and Dollar Tree. All you require to do is have your Green Dot card with you and assign the cashier to know how much you need to put on your card.
ii) MoneyPak
You cannot reload your Green Dot card online at the Green Dot website, but there is a way to supply your card online conveniently. Your friends and family parts can buy a service called MoneyPak, and then utilize that service at MoneyPak.com to fill your Green Dot card.
Your card must be stimulated through Green Dot and personalized with your name for the MoneyPak system to work. This is great for parents to give their college kids money or for family members to give gifts on birthdays or holidays.
Why can't I use my green dot card online?
Green Dot Prepaid Debit Cards do not allow you to use online because there could be other reasons; the purchase of anything you made online has been declined because the address you give to the merchant is various from the address we have on file for your card.
How do I link another bank h account to my Green Dot account?
You can link your green Dot account with another bank account very quickly. For a link with another bank account, you must follow some steps. The steps are given below;
At first, sign in to your Green Dot account.
Then select "Add Funds" or in the app, press "Deposit."
Next, select the Bank Transfer option from the menu and choose the bank you want to link.
After that, access the credentials you use to sign in to that bank account. Note: Green Dot uses Plaid h to link your bank account. It is a guarded and private resource to connect your account.
Complete any verification inspections required by that bank.
Finally, once this is done, you can start transferring funds immediately. Transfers will post in 3 business days.
How Can I link my green dot card to the cash app?
You can link your Green Dot card to the cash app very quickly for that you will follow some steps and the steps are given below:
At first, open the Cash App on your Android smartphone or iPhone.
Next, go to the "My Cash" tab by tapping the building's icon in the lower-left corner.
Under the "Cash and Bitcoin" section, press the "+ Add Bank" option.
And if you would like to add a credit or a debit card, enter your real card information in the pop-up display, then tap "Add Card." This link the card to your account
What is better between NetSpend and GreenDot Prepaid Mastercards?
Credit cards have almost matured impossible to live without, but old credit cards are not always the best or may not be an option for some consumers. For those who cannot get a conventional credit card for past credit problems, interest level, or age, prepaid credit cards are a solution.
NetSpend or GreenDot issues two of the more popular prepaid credit cards. Both cards have additional features: there is no credit bureau check, no minimum balance requirement, no bounced checks, no overdraft fees, no surprises, and perhaps most important, no credit card debt.
Both companies j issue the cards through FDIC insured banks, so they are guaranteed against losses, like a checking account. The difference h between the two cards is noticeable when it comes to the fees that are associated with the cards.
Payments charged by the cards can add up to substantial amounts, and before selecting one card, the costs need to be considered. Both companies charge monthly service fees. NetSpend charges a $9.95 monthly service fee compared to $5.95 by GreenDot; GreenDot's monthly fee is waived if $1,000 is added to the card within a month or funds are added the card 30 times within a month.
Stolen or lost cards can be replaced, and NetSpend charges up to $9.95 dependent h on the circumstances, and also GreenDot charges $4.95 for a replacement.
Money can be continued h to the card at participating local retailers, and typically the expense charged is $4.95 for each time funds are added to the card. Additional cards are convenient for up to 3 family members from Netspend with an extra monthly fee, and GreenDot allows one other card. GreenDot provides a prepaid student card program that doesn't have a moment card fee.
These cards may be used globally, and as with conventional credit cards, there's a surcharge l included in each transaction. On a universal ATM cash withdrawal, NetSpend charges $4.95 per withdrawal and any ATM owner fees. GreenDot will add a 3% surcharge to several transactions from outside the 50 United States. NetSpend is based in Texas, Austin, and GreenDot is based near Los Angeles, California.
How to find your Green Dot Bank routing number online?
Here are some of the ways to find your number online:
On the page: We've listed the Green Dot Bank routing number for checking accounts and wire transfers on this page.
Green Dot Bank online banking: You'll get your routing number by logging into online banking.
Check or statement Green Dot Bank: Issued check or bank statement.
Fedwire: You can look up your routing number on the official website of the Federal Reserve.
You can also withdraw Money with Account and Routing Number; the routing number is there to ensure your payment arrives at its recipient repository and sound. This page is an excellent place to start while looking for your Green Dot Bank routing number. But it is always deserving of checking the right account and routing number with your bank or your recipient.
How to add money to the greendot card online?
There are three convenient ways to deposit or add cash to your card:
1) Using the Green Dot App
This point is only accessible with the Unlimited Cash Back Bank Account, Visa® Debit Card, Pay As You Go Visa Debit Card, and Cash Back Visa Debit Card. So, the following steps you must follow:
At first, log into the Green Dot app, go to the Deposit menu, and select Deposit Cash.
Next, select "Deposit Cash using the app."
After that, select a retailer and open a secure deposit code on your cellphone where the deposit code will expire in an hour.
And bring your cash and show the deposit code to a cashier at any reserve from the retailer you decided. The cashier will scan the security code, whole the transaction, and give a receipt.
The cash'll be deposited to your statement within 10 minutes.
TIP for mobile users: Wait until you're at the retail area to create your deposit code on your cell phone. Remember, your deposit code will expire an hour after you develop it, but you can always open a new one on your mobile phone if it passes. It's best to practice a screenshot of your deposit code when you cause it if you accidentally close the deposit code screen. Deposit limits apply.
2) Reload the Register
It's easy! Just say the cashier you need to deposit cash to your card, then swipe your card at the register. Reload Service fees, and limits apply and find your nearest Reload the Register location here, and nearly h everywhere Green Dot cards are sold nationwide.
3) MoneyPak
Create a Secure Login: If the first time you can use MoneyPak, you'll need to enter your MoneyPak number and make a MoneyPak.com Secure Login. MoneyPak.com will recognise your information, making future holidays fast and easy.
Verify mobile: Verify your phone by following the request during setup.
Load card: Enter your bank or prepaid debit card number. The card would be loaded with the amount on the MoneyPak.
How can I deposit a check to my green dot card?
You can deposit a check to your green Dot card, so for that, you have to follow these given steps:
If you have not already completed so, download the mobile app from Apple App Store or Google Play Store.
After that, log in to the app.
And select DEPOSIT and DEPOSIT A CHECK.
Ensure the check is created out to you. Next, sign your name on the back and write 'For mobile deposit only' beneath your signature.
We will walk you through the rest.
Limits apply: Mobile Deposit cannot be used to make your first deposit.
Bottom line
Green Dot, like any other bank, has various advantages that anybody can benefit from. Apart from helping businesses and freelancers transfer money from PayPal to their bank accounts, it helps build credit scores by offering a secured credit card. Furthermore, the bank offers online services so that you do not have to travel long distances to queue in the bank.