How to Transfer Money From Bank Of America to Another Bank
The Bank of America Corporation is an American multinational company bank offering financial services. It is often abbreviated as BofA. Its headquarters are in Charlotte, North Carolina. The bank has central hubs in Dallas, New York City, London, Hong Kong, and Toronto. The Bank of America (BofA) was founded in 1998 in San Francisco through NationsBank's acquisition of BankAmerica. This article will entirely major on how to transfer money from the Bank of America to another bank.
The world we are living in today involves a lot of money transfer for various purposes. We have millions of businesses in the world that rely on money transfer for payments of goods sold or services rendered. Furthermore, we as individuals send and receive money from friends and relatives as well as our employers. Imagine a world without the exchange of money! It could be difficult to survive.
When sending money, it is important to understand how the whole process goes. It is easier and faster to send money to an account of the same bank as you will only need the account number of the recipient. However, when sending money from The Bank of America or any other bank, you should know how to transfer money using the routing number and account number.
How can I transfer money from the Bank of America to another bank?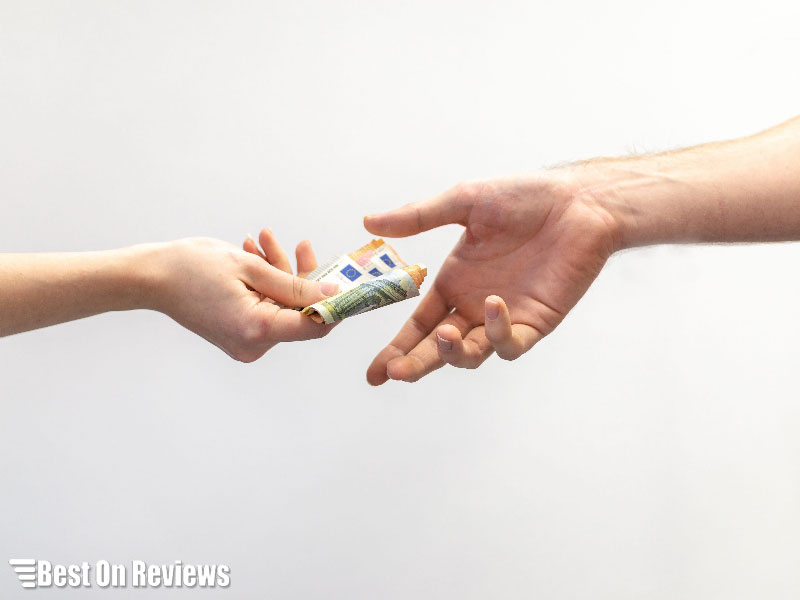 There are various ways you can transfer money from the Bank of America to another bank. They make it possible for you to send money to your children in school, your family while you are far away, or any other relevant recipient. Let's look at them in detail.
1) Use Zelle
Zelle is a financial company specializing in money transfer.  It has an app that works with many banks, the Bank of America being one of them. This is an online transfer platform where you can transfer your money from your BofA account via Zelle to someone else with Zelle app.
The recipient must be registered with Zelle either using his or her phone number or an email address. Zelle transfers reflect in the recipient's account in minutes.
Once the recipient receives the money, they can then withdraw to their bank accounts. If their Zelle account is not connected to any bank account, they can still use the Zelle stand-alone app that links to debit cards.
2) Use the recipient's account number
If the person or party receiving the money has an account with the Bank of America, you can send money with their checking account number.  For recipients of different banks, you need both the account number and the routing number.
Transfer of money from your account to someone else's account can happen online or you may also use an app to transfer money to other people as well.
3) Use wire transfer
Wire transfer refers to the electronic transfer of funds via a network that is administered by banks as well as transfer service agencies around the globe. You can carry out wire transfers online or at the physical location. The Bank of America allows both online and at physical branch wire transfers. Wire transfers enable you to transfer large amounts of money.
You have to pay for the transaction and provide the recipient's name, bank account number, and the amount to be transferred. The fees vary depending on the account or bank the recipient has. Wire transfers can take up to two business days to complete.
4) Write a Check
The Bank of America allows account holders to write checks. However, you have to inquire whether your account supports the writing of checks. Once you write the check of a certain amount, you can then give it to the recipient at their physical address. They can then cash it out at their bank.
Cashing of checks can be done online or at the physical bank branch. For the online option, you sign the back of the check, then open your app and navigate to the check deposit option, and take pictures of both the front and the back of the check.
Once you take the pictures, upload them to your bank's site. The processing of checks usually takes two business days. However, it may take longer due to other factors.
Can I send money using the BofA debit card?
The Bank of America offers debit cards to customers with debit accounts. You can send money to other debit card accounts online. However, you need to understand how to transfer money from a debit card to another debit card.
The process is simple and all that you need is a smartphone and a mobile app for your card account. You can also use a tablet. Enter the account number and the routing number of the recipient where applicable. Next, enter the amount to send, you PIN, confirm, and send.  You will receive a confirmation message about the transaction.
Can I send money internationally using the Bank of America?
You can send money to international recipients using the wire transfer. The Bank of America wire transfers are available for the 200 countries in over 140 currencies. The method is secure and convenient and the money arrives at the recipient's bank in 1 to 2 business days if you send by 5 p.m. ET.
When sending money internationally, you should understand the current rates so that you can send the exact amount needed. You can consult the BofA customer care on the current rates. International money transfers can be either online or at the physical branches of BofA. However, online transfers attract the best conversion rates.
Alternatively, you can link your PayPal account or any other similar platform to transfer money to the PayPal account which may take up to five business days to reflect. Once the money is in your PayPal account, you can then send it to someone else in another country.
The recipient must have a PayPal account. PayPal is one of the best ways to transfer money internationally and is used by millions of people across the world. It supports most currencies in the world.
Can I reverse a wrong transaction at the Bank of America?
If for example, you send money online to an online store using your card, you can request a chargeback. Thousands of customers have successfully initiated successful chargebacks that increase trust with the Bank of America. At the bank of America, you can request a chargeback due to;
Billing error
Inadequate service or damaged product
Unauthorized charges
Also, if you send money to the wrong recipient, you can cancel the transaction. You can find the cancel feature in the Transfer Activity or Recurring Transfers section. If you find it difficult to do it yourself, you can call customer care at 800.432.1000 for consumer accounts and 866.758.5972 for small business accounts to get help. Also, you can request to cancel a scheduled or recurring transfer.
Can I get a second chance account with BofA?
Since 2000, the bank has been using ChexSystems to check why someone has been listed. The Bank of America has a second chance checking account known as the Safe Balance Account. It has a low maintenance fee of $4.95. Unfortunately, the account does not allow you to write paper checks. The only payment options you can use are debit and mobile transfers.
Also, it is easy to get a secured credit card at the Bank of America to rebuild your credit. However, their credit card requires a deposit, and in case you need a second chance credit card with no security deposit, you can consult other banks.
How do I open a BofA account?
The Bank of America has various types of bank accounts which include checking, savings, CDs, and IRAs. The categories of checking accounts at the bank of America include the Bank of America Advantage Banking, Student Banking, Debit Cards, and Advantage Banking Clarity Statement.
The savings accounts at BofA include Bank of America Advantage, Savings, and Child Savings, Custodial (UTMA) Savings. Like any other bank, the Bank of America requires you to have all the necessary documents before opening an account. You must have the following.
Social Security number
Current residential address
email address
Co-applicant's personal information (in case of a joint account)
You can easily apply for an account online using a smartphone or computer and wait for a confirmation message sent to your email address indicating whether you are successful or not.
How can I withdraw money with the Bank of America account?
If you have money in the Bank of America account, you can use your ATM card to withdraw. You can also withdraw the money over the counter at a physical branch.
Also, if you are in a place where the bank does not exist and you have no ATM card, there is a trick on how to withdraw money with an account and routing number. You can send money online to someone else whose bank has a branch around who can then withdraw the money and give it to you.
Bottom line
The Bank of America is one of the best banks in the United States that allows you to transfer money both domestically and internationally. It supports various currencies in the world. It is easy to open an account with the bank of America either online or at the physical store. Interestingly, it is possible to reverse a wrong transaction with the Bank of America.