The Second Chance Banking At Bank Of America
Bank of America is a multinational financial institution located in Charlotte, North Carolina. It is the second-largest banking institution by assets in the United States, after Chase Bank. The bank was formed through Nations Bank's acquisition of Bank of America in 1998. It has central hubs in Hong Kong, New York City, London, Dallas, and Toronto. Like any other bank, the Bank of America offers various banking services such as account opening, sending money, depositing and withdrawing, and so on. You can even get a second chance banking at Bank of America.
A second chance bank account is a stripped-down account of the regular bank account where a holder enjoys limited services. Second chance checking accounts are suitable for individuals who made some mistakes in their previous bank accounts such as closing accounts with negative balances or outstanding bank fees. It becomes difficult to start over with new financial institutions. The only option remains to apply for a second checking account to put your records straight with banking institutions. By the time you are opting for a second chance checking account, your scores are terrible.
The Bank of America offers a second chance checking account called Safe Balance Account with a low maintenance fee of $4.95. Safe Balance Account holders cannot write paper checks. The only payment options available for the account holders include debit, online bill pay, or online transfers. You may get a second chance checking with no opening deposit at the Bank of America to increase your scores. However, the account does not allow overdrafts by the account holders, and you can only utilize what is in your account.
Does Bank of America use ChexSystems?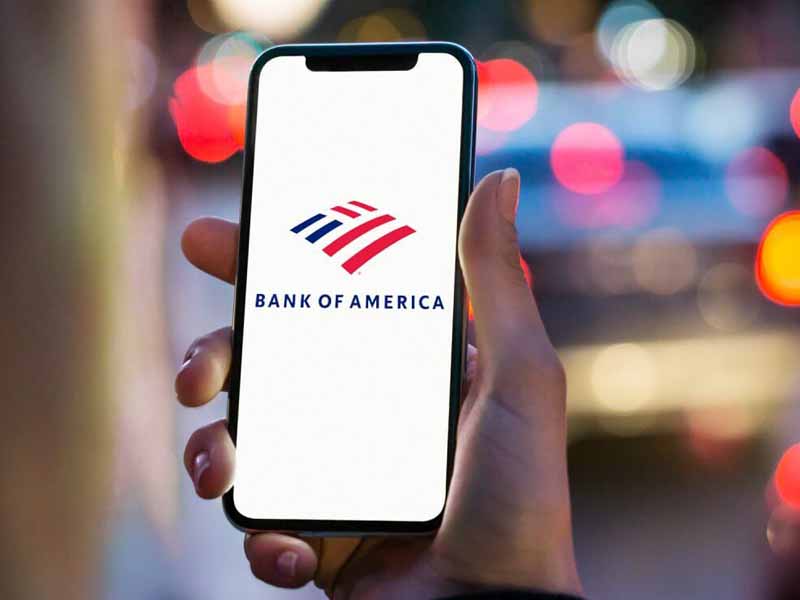 Like many other banking institutions in the United States, the Bank of America uses the ChexSystems to check whether you had a negative closing at your previous bank. Through the ChexSystems information, the bank allows you to open a checking account, but a second chance checking account.
The ChexSystems is a system that monitors bank accounts to see how the holders carry out their transactions. They work just the same way the credit bureaus work to monitor credit card holders and their operations. Some banks may deny you an account after finding a negative banking history in the ChexSystems.
Does the Bank of America give a second chance credit card?
Although you may find it challenging to get a second chance credit card with no security deposit at the Bank of America, you can get numerous secured credit cards at the bank that can help you push your credit scores high. Most of the Bank of America's unsecured credit cards require at least a fair credit score of 750 and above.
Some of the credit cards available at the Bank of America include; Bank of America® Cash Rewards Secured, BankAmericard® Secured, BankAmerica® Cash Rewards for Students, Bank of Americard Travel Rewards® for Students, Bank of America® Premium Rewards®, and Susan G. Komen® Cash Rewards Visa® credit among others. Most of the credit cards have cash backs and rewards and thus very beneficial to the holders.
How can you open a bank account at the Bank of America?
Opening an account at the Bank of America is a straightforward thing, so long as you have the required documentation. Accounts such as checking account, savings account, CD, or IRA are easy to apply online if you have a network connection and the necessary gadget. To apply, you need to
Select an account,
Enter your personal information,
Verify your information
Choose features & funding options
After that, you then receive an email indicating whether your application was successful and probably the next steps.
When applying for an account, you need the following documents. It is good to ensure that you have them ready before starting the application process. They include;
Social Security number
Current residential address
Email address
Account number
Co-applicant's personal information (if applicable)
When opening a joint account, you will need the same details for each applicant. Each of you must sign the necessary documents to show that each one of you agrees with the terms and conditions.
Does the bank of America give student loans?
The Bank of America had been issuing loans to the needy student to achieve their educational dreams until recently when the U.S. Department of Education William D. Ford Federal Direct Loans Program took over the role. You can get no cosigner student loans, nursing student loans, student loans for college, and cosmetology student loans.
As a student, you might also be wondering whether the Bank of America offers student loans refinancing. The Bank of America student loans refinance option does not exist. If you are looking for a student loan refinancing, you can consider other financial institutions such as Wells Fargo, PNC, and Citizens Bank.
Student loan refinancing is useful as it offers you new terms that are friendly and thus easy to meet. Student refinancing loans involve paying all the student loans by an institution and then offering a new loan to cater for the funded student loan with low-interest rates and other flexible terms.
Can I send money to an account holder of the Bank of America from another bank?
You can send money from the Bank of America to other banks in what we call bank-to-bank transfer. You have to log into your online account from anywhere and send money. International wire transfers arrive at the recipient account within 1 to 2 business days if sent by 5 p.m. E.T. The BofA supports over 140 world currencies, and the services are available in more than 200 countries.
For outbound domestic wire transfers, the cost is $30, while the outbound international wire sent in foreign currency, the charges are $0. Moreover, the outbound international wire sent in U.S. dollars costs you a fee of $45. When sending money to a Bank of America account, you need its routing number. If you are wondering how to find the routing number for Bank of America, then the process is easy.
When looking for the routing number of the Bank of America, you only need to log into the Bank of America website and select the Bank of America routing number according to state. Each state has a different routing number. For instance, the routing number of BofA in Alabama is 051000017, while the routing number of the same bank in Connecticut is 011900254.
For domestic wire transfer, the routing number is generally 026009593, while the routing number for the international wire transfer to Bank of America accounts in the USA is 026009593. The bank's SWIFT Code is BOFAUS3N.
Why should you open a second chance checking account with the Bank of America?
There are numerous advantages of having an account with Bank of America. Bearing in mind that you can get a free online checking account with no opening deposit then it counts a lot to have an account with the bank. For instance, the BofA second chance checking account has a low maintenance fee of $4.95.
Again, another advantage of the Bank of America account is the fraud protection measures. You have $0 liability if your credit or debit card is used fraudulently. You can get your debit or credit card back in the next business day if the current one is lost or stolen.
Another advantage is the ability to make mobile deposits. You can take a picture using your smartphone or tablet and securely upload it to your bank account to deposit. You can also use the banking app to deposit the check. The process is secure since it is an end to end encrypted and the images are not stored in your gadget but the bank's database.
Also, you can do the proper budgeting of your money if you save with a BofA account. The bank has a budgeting tool that you can utilize to ensure that you do not go wrong. The tool can also help you to track your spending habits and help you to correct where necessary.
Moreover, the accounts feature a debit card control system. If you discover that you lost your card, you can call the customer care and request them to immediately lock the card. Moreover, the bank can give you a digital card via its app to use it at cardless ATMs and stores. The app is also useful when you want to send money from your checking account instantly. Just logging in with your credentials and initiating the sending process. You can use the fingerprint feature on your phone to log in quickly.
Lastly, enjoy credit cards such as Bank of America card Secured card that accepts lousy credit scores and has no monthly or one-time fee. The annual fee is just $39. At BofA, it is difficult to get instant credit card approval for bad credit with no deposit. Most bad credit cards are secured and need you to deposit a certain amount of money first.
Bottom Line
The Bank of America is an excellent option to apply for a second chance account and restore your good relationship with banks. A second chance account at the Bank of America is easy to maintain and eventually qualify for better accounts. A notable disadvantage with a second chance account is that you have a lot of limitations, such as the inability to get overdrafts and writing paper checks.