Does Cash App Work Internationally?
International money transfers can be a royal pain, especially for people who don't regularly send them. Finding the right service along with determining the exchange rate between currencies can seem like a lot to deal with.
Unfortunately, Cash App does not currently support international money transfers, nor are there any plans in the works for this in the near future.
Luckily, there are other options out there, including Western Union and various money apps. Read on to learn more about how to send money internationally.
Table of Contents
International Transfers With Cash App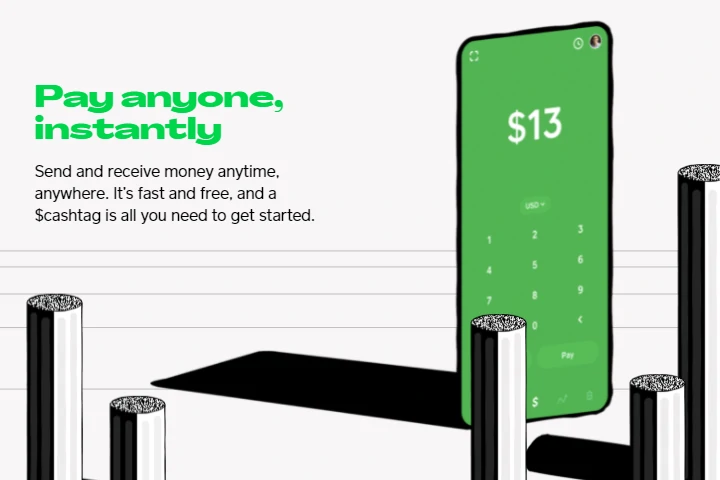 Cash App is a popular cell phone app available on the Play Store and Apple Store owned by the same people as Square.
It works by sending instant money transfers between people who have the app with a notably simple interface.
Users simply create a Cash App account, select a username, and link their debit card to their Cash App account. For a nominal fee, money can then be sent and received, with free instant transfers to the user's bank account.
Additionally, Cash App also supports BitCoin and stock market trading.
When it comes to Cash App international use, it's currently available in the United States and UK only. Until recently, you could only send or receive money with people from the same country. They have recently opened that up to allow for transfers between the USA and UK, though.
Beyond the United States and United Kingdom, Cash App does not support international money transfers. People located in any country other than these two can't even make an account yet.
Cash App Debit Card
The Cash App debit card is a fairly recent feature of this app and is available to all users. This allows the Cash App account to be used like a checking account. By using the debit card, Cash App now supports many different transactions, including the following:
Direct deposit
ATM deposits and withdrawals
The debit card is only currently available in the United States and can only be used in the States. Even though Cash App is available in the UK, they do not currently offer debit card to UK users.
Future Plans for International Transfers
Cash App is meant to be a platform that is as close to a checking account as possible, which the launch of their own debit cards shows. It would be unsurprising if they decided in the near future to make international transfers available to their users. 
Currently, however, they have not announced any plans or intentions to do this. Not so much as a peep has been made from Cash App regarding international transfers beyond the United States and UK.
Alternative Options for International Money Transfers
Since Cash App does not offer international transfers, you will need to find another option if you need to send or receive money from another country. Thankfully, there are many other options out there available to you.
The options for international money transfers include the following:
Western Union
World First Money Transfer
Wise
There are many other options, but these three tend to be the most popular and accessible. These also have the highest number of participating countries around the globe, which makes it more likely that the country you need to send money to or receive money from will be supported. 
Western Union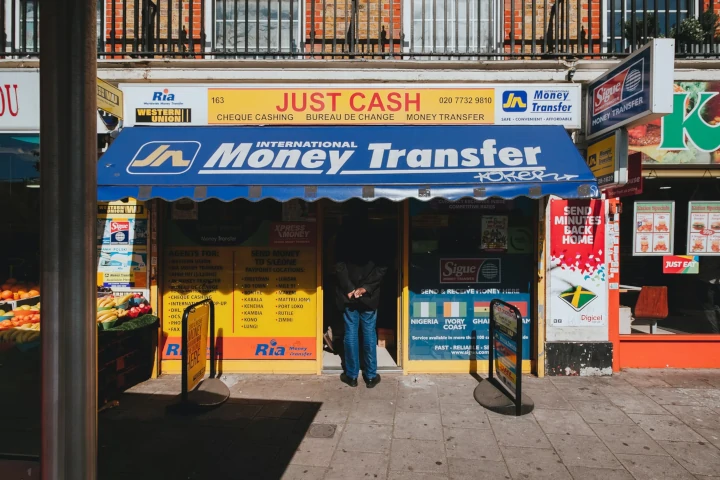 Western Union is incredibly useful for two reasons. First, you can send a money transfer right from their website to nearly anywhere in the world. Current exchange rates are provided and regularly updated.
Second, there is no account needed for a money transfer. Unlike many money apps these days, you don't have to make sure that the other person in your transaction has an account to complete the transfer. They simply pick it up at any Western Union vendor.
While Western Union may feel a bit outdated, they are still one of the best options for international transfers! Their prices tend to be a bit higher than what we're used to these days, but they more than make up for that with how convenient it is to use.
World First Money Transfer
Designed to work with wearable technology, this is the first major app that supports international transfers between almost 60 different currencies around the world. It charges a small percentage as a fee.
Currency exchanges are determined by the current exchange rate, which frequently changes depending on inflation rates. You will be notified what the exchange rate is before your transaction is completed.
World First is a leader in international transfers because of the organizational superiority in your account. Because of this, it is frequently used for business transfers, in addition to personal transfers.
Wise
Wise is a globally recognized transfer service that works easily with transfers between bank accounts, both domestic and international. Because of its popularity, there is a good chance that the person or business you need to transfer money with has access to it.
They currently support almost 60 different currencies and have very reasonable charges which vary depending on the countries you are sending and receiving from.
This company has been around for a reasonable amount of time and used to be known as TransferWise.