The 9 Cheapest Ways to Send Money Internationally
Sending money has become quite easy with many different platforms offering amazing services. Over the past few years, we have seen an amazing transition in how people send money from one point to another. Many platforms offer a fast transaction process and also the fees are quite small. With the rise in such platforms, there has also been the dark side of it especially a rise in fraudulent cases and loss of funds through hacking of the companies that have a poor security system. However, there are still some good cheap ways to send money internationally with zero risks that we will discuss below.
Sending money internationally has transitioned from the early pioneers like western union which was an early adopter of this sector. Many platforms make sending money easily by simply creating an account, adding money via credit card, and sending the money. Such procedures have made it easy to send money from one country to another and also the transactions have minimal fees when you choose the best way to transfer money internationally.
Here we aim to review the best and cheapest ways to send money internationally. We will review the nine best companies with their pros, cons, fees, and any information that you need to get started with their services. Read more below!
How to choose the best option for sending money internationally?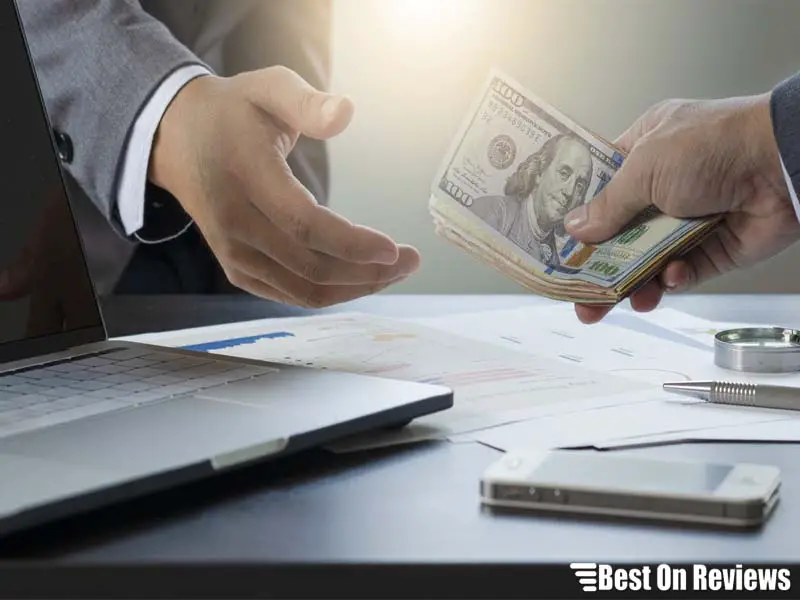 Before you choose a service provider, make sure you consider the following:
i) Fees
Cheap is what we are looking for when choosing a platform to send money internationally. Make sure the platform offers affordable rates and they don't have hidden charges especially to the receiver. You can always find out more info about fees by reading third-party reviews about the company
ii) Transaction speed
Currently, you can send money from one point of the world to another and they will receive the money instantly unless you are doing a bank transfer. Ensure that your platform supports fast transaction processes which can take a maximum of 1-2 hours to complete.
iii) Legal jurisdiction
Make sure you choose a platform that abides by the legal policies in the countries in which it operates. If the company does not operate in the country you plan to send the money to, you will receive a prompt on their website or the transaction will not go through.
iv) Customer support
Before choosing a platform, make sure the company offers reliable around the clock customer support. To know their reliability, feel free to read customer reviews from third party sites.
v) Security
Security when making transactions should always be a priority to avoid loss of any funds. Ensure that the company uses high-end security mechanisms to enhance fast and secure transactions when sending money internationally. They should also perform updates on their platform from time to time.
The 9 cheapest ways to send money internationally
1) OFX
If you are looking for a cheap transfer but not the fastest speeds, then OFX is the right option for you. It allows sending money for a minimum of $1000 to 80 plus countries around the globe.
The company has zero transaction fees and you may only incur a small fee on the exchange rates. The exchange rate markup for OFX is less than 1% which is better than some providers which clock at 7%.
The transaction process takes between 2-4 business days but you can fasten the delivery process if you send a domestic wire to OFX. However, for this case, your bank may charge a fee.
OFX offers a stunning experience of sending and receiving money through its website and mobile Apps. The mobile app has an average rating of 3 out of 5 stars according to most reviews. The website user interface is quite amazing.
OFX also offers 24/7 customer cares support. To get started visit OFXtoday!
2) Transferwise
With a 4.5 star rating, Transferwise is one of the best platforms to send and receive money with support from over 70 countries. It offers an amazing platform through its website and mobile app that seems to have garnered good reviews from people using their services.
They have affordable rates concerning the transaction fees. The platform does not charge any exchange mark-ups on all the transactions. They only charge around 1% of every transaction taking place. However, sending money from a credit card to their prepaid card may incur some fees. To avoid lots of fees, you can use the ACH transfer from the bank to a debit card which is cheaper.
Customer support is available on a 24/7 basis. So, for any queries, you can fill in the contact form on their website, contact them on twitter, or simply send an email. The only downside is that Transferwise is not efficient for sending large transactions.
3) Uphold
Uphold is one of the uprising platforms to help you get started with sending and receiving money internationally. It is one of the few products that support multiple currencies and has zero transaction fees when sending money from users to users within the platform.
Uphold has a secure system that ensures sending money is as super-efficient as possible. You are also assured of a friendly user interface and up to zero downtime when using the platform. The transaction fees are quite small and mostly range between 2-3% of the money you intend to send.
Uphold offers reliable 24/7 customer support through their social platforms and also by email. Uphold supports several currencies in their platforms and you can perform an exchange for free within their platform.  To get started, visit the uphold's website to sign up.
4) Moneygram
Moneygram offers a seamless transaction process when sending money internationally.  It works in over 200 countries and has up to 350, 000 locations in which you can visit for support. The platform offers a fast process of sending money and it can be delivered within the same day depending on banking hours of the recipient's country.
The fees on Moneygram are quite low especially for upfront fees but rate markups can go up to 3% which is quite high. The platform has transaction limits of $10,000 per transfer per month for individual accounts.
The MoneyGram platform is super efficient and has nearly zero downtime except during maintenance. Also, you are assured of dedicated 24/7 customer support for any issue. They also have live chat (no bots!) embedded on their platform. To get started, visit Moneygram today!
5) Western Union
Western Union allows people to send money very easily and is available for over 200 countries and 550,000 locations. Despite it not allowing the transfer of money from one debit card to another debit card, you are assured of a variety of ways to send money to your recipients in any country.
The transaction process is quite fast and can be delivered within the same day if you use a debit card or when you pay in cash. However, transactions that involve the bank can take up to 1 week to be delivered.
The transfer limits vary with the country and can range between $5,000 to $50,000 per transaction. To know your limits, visit your company's website for more information.
Western Union offers dedicated 24/7 customer care support through emails or from their live chat. You can contact them for any requests or queries and they will respond on time. To get started with Western Union, visit their website or a local store near you!
6) Xoom
Xoom is a product offered by papal and has an efficient way to send money internationally. It supports over 120 countries. The platform offers a speedy transaction process similar to the transfer of money from credit cards to prepaid cards online. However, the transaction speed may vary with the amount of money you wish to send.
Transfer limits vary with individual transfers and can be a maximum of $50,000 per transaction.  However, you have endless possibilities when it comes to depositing and withdrawing funds. You can use Paypal, debit cards, or bank transfer when sending money. The recipient may receive money through pickup locations or from their Xoom accounts.
For transaction fees, the upfront fees are mostly low but when you use a bank account, you may incur exchange rate markups of over 3%. Luckily, Xoom is cheaper when compared to most bank accounts.
Customer support by phone, live chat, email, and social channels is available on a 24/7 basis. To get started with Xoom, visit xoom for more info!
7) Skrill
Though not known by many, Skrill offers a reliable way to send money around the world with the support of over 120 countries. Skrill offers a simple way to send and receive money through their website or mobile App. Both platforms are great and have a good rating from people who use them.
Fees are not that low when compared to companies that do not charge any credit card fees like uphold. For fees, you can be charged around 3% of the amount for debit cards while bank transfers will vary with the amount being transacted.
Skrill also supports the sending and receiving of cryptocurrencies which is quite amazing especially for this digital era. The transaction time frame is quite short when sending from skrill to skrill and it can take some minutes to reflect on the recipient's side. However, if it is bank transfers, it can take between 2-5 business days.
The company offers dedicated customer care support through live chats, social networks, and email. To get started with skrill, visit skrill.
8) Paypal
Papal is one of the pioneers of international money transfers from the date it was launched. It serves more than 200 countries. Paypal is known for its fast transaction just like the transfer of money from debit card to another debit card.
Transactions happen in minutes but it depends on the amount of money and whether you are doing the transaction for the first time. You can make transactions through their website or mobile App which are very simple to use and have superb security features. They use 2FA via phone number so you will never worry about losing money.
The fees depend on the amount of money which you wish to send at a particular time. However, the exchange rate mark-ups are quite high when compared to other products.
The maximum amount one can send depends on whether they have an individual or business account. For individuals, the maximum amount is $10,000 per month while for a business account the amount can be higher.
Paypal offers dedicated 24/7 customer care through email, social platforms, or live chat although live chat is not reliable. To get started with PayPal,
9) Cryptocurrencies
Cryptocurrencies are some of the latest financial products and are popularly known as digital coins. Cryptocurrencies can be accessed globally except for a few countries that have some strict measures with regards to cryptos. The best crypto to use when sending money internationally can be Bitcoin.
Bitcoin is the pioneer of crypto and it offers a secure way to send money from one wallet to another. To get Bitcoin, you will need to sign up with an exchange platform like Binance and buy it with a credit card, debit card, or bank deposit. The fees in crypto are quite small when compared to any platform out there. You may be charged around $2 for a transaction worth $20, 000 or above.
The time frame for sending and receiving money is quite short too and it can take between minutes to an hour at the maximum. The only downfall is converting the Bitcoin to local currency since some exchange platforms do not support certain countries.
Bottom line
Choosing the best way to send money internationally has become a very simple process like sending money using a routing number and account number. To get started, choose the best service provider based on the criteria mentioned earlier in the article. After that, you are assured of a seamless process of sending money internationally!