How to Transfer Money From Checking Account to Prepaid Card Online
A checking account is a type of bank account that allows easy deposits and withdrawals. You can use a checking account to deposit checks, make payments to clients, withdraw money for certain expenditures, shop online, and send money to others among other transaction activities. With a checking account, it is possible to transfer money from a checking account to a prepaid card online.
A prepaid card is a type of payment card that is tied to deposited money that you can use to buy goods and services. The card does not link to any bank account as it happens with debit and credit card. However, you can use the card just the same as a debit card. Prepaid card issuers allow you to create an online account whereby you can manage your transactions.
Interestingly, prepaid cards come with account and routing numbers, but not belonging to any bank. If you know how to transfer money using the routing number and account number then it is easy to transfer funds from your bank account to your prepaid card account. You require both the routing and account number because the prepaid card account is assumed to be an independent bank.
What is the difference between a debit card and a prepaid card?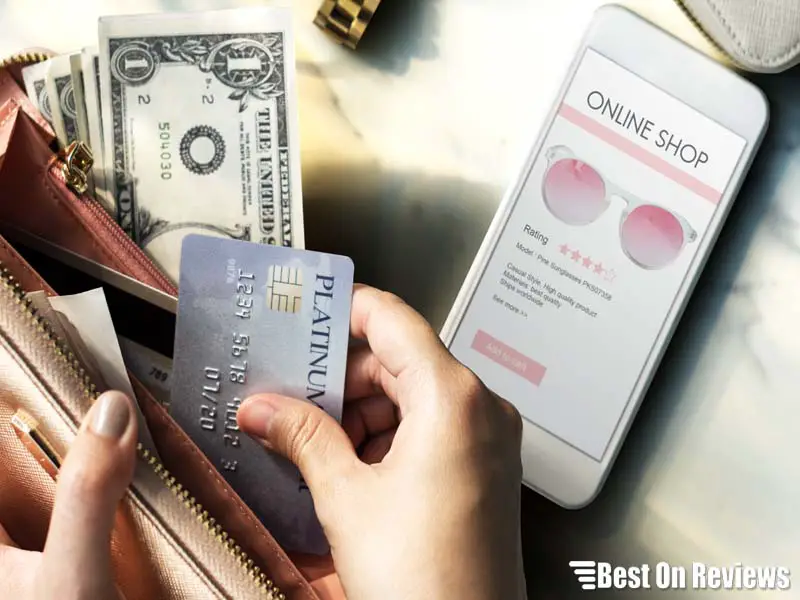 Although the two cards can be used for similar transactions, the cards differ in that; a prepaid card has no bank account whereas a debit card links to a bank account. Despite that, the two cards only allow you to spend what is in the account. If it is exhausted, you have to top up the accounts once more to continue enjoying the services.
Apart from debit and prepaid cards, we also have credit cards. A credit card allows you to borrow money from your issuer and repay it at the end of the month. You must have a bank account to qualify for a credit card. Credit card issuers give you spending limits depending on your credit score.
How can you transfer money from a checking account to a prepaid card online?
If you have a bank account and a prepaid card, you can send money with the checking account number to your prepaid card. You must also remember to include the correct prepaid card routing number to ensure that your transaction goes on successfully.
If you are wondering how you can get the account and routing numbers of your prepaid card, then worry no more. You can log into your prepaid card account online using your smartphone or computer and navigate to your menu and look for the 'transfer money to your card option'. Click the tab and your account and routing numbers are likely going to show.
Alternatively, you can call your issuing institution and request them to send you the routing and account numbers if you find it difficult to find them on your own. They should be able to send them in your email or by SMS.
Once you get the details, then you can log into your bank account online and tap the send money option. Enter the account and the routing number of the card then the amount to transfer. Confirm all the details and click 'send'. Wait for the confirmation message of your transaction. Your prepaid card issuer should send you an alert about the money sent to your card account.
All this process is mainly for the first time. Next time you want to transfer money to the same card, and then you will not have to enter the details again since they are saved. You only need to select the card in the card and enter the amount to send. It is just the same as transferring money from one debit card to the other. However, the process on how to transfer money from a debit card to another debit card does not require a routing number if both cards belong to the same bank.
Can you link a prepaid card to a bank account?
Many banks allow you to link a prepaid card to your bank account. Under the send money menu, you can add your prepaid card to your account. Linking up your prepaid card to your bank account also allows you to enable recurrent transfer so that you do not have to initiate the transfer of funds to the card all the time.
The recurrent transfer involves automatic transfer of funds during the certain day/s of the month. If you forget, it will not harm as the funds will transfer anyway. Such a setting is important if you have a child in a school that needs pocket money every month. The same applies to an employer with numerous employees. You can initiate automatic payment so that you do not have to initiate salary payments every month.
It is important to note that the transfer of money from your checking account to a prepaid card takes 3-5 days. You, therefore, need to plan so that the funds are available at the exact time when they are needed.
Can you transfer money from a prepaid card to another prepaid card?
It is possible to load a prepaid card using another one. If you have two more prepaid cards, then you can transfer money among the cards to satisfy certain needs. If one card has various benefits such as cashbacks and points, then you can transfer money to that card.
Are there alternatives for loading prepaid cards?
The truth is that there are other ways you can transfer money to a prepaid card account other than using your checking account. They include the following.
1) Paypal
Paypal is one of the best ways to transfer money internationally. It is suitable if you are sending money to someone abroad. The recipient must have a PayPal account to receive the funds. Once they have money in their PayPal account, they can then initiate withdrawal into their bank accounts, and then into their prepaid cards. This is where linking your prepaid card with your bank account becomes handy.
PayPal to PayPal transfer takes a few minutes. However, withdrawing money from your PayPal account to your bank account may take 1-5 business days depending on your bank. PayPal transaction fee is 1% with a cap of $10. Other companies similar to PayPal include Payoneer, Skrill, and WorldRemit among others.
2) Direct deposit
If you are employed and have a prepaid card, you can provide the account and routing number of your prepaid card so that the employer can deposit money directly into your card account. It also applies to business people whereby as a business person, you can provide your card details to your clients to deposit payments into your card account.
3) P2P payments
P2P refers to Person-to-Person payment. This is possible via various money apps that have been developed by various financial institutions. A good example is Venmo. You can add your card details to Venmo so that once you receive funds, you can transfer them to your prepaid card.
Do you need good credit scores to get a prepaid card?
There is no need to have any credit history to get a prepaid card since you do not borrow money from the issuing institution. Credit scores and credit history is for credit card qualification.
 Also, the prepaid card cannot earn you credit scores whatsoever. Not even debit cards. Only credit cards can earn you credit scores when you transact. If you transfer money from credit card to prepaid card online or buy goods online using your card, your scores increase.
What are the requirements to get a prepaid card?
Anyone can get a prepaid card. Children can get prepaid cards but under their parents or guardians watch. Some card issuers may set a strict age requirement such as 18 years and above while others are very flexible.
Your card issuer may also request for your date of birth, street address, Social Security Number, taxpayer identification number as well as your ID number.
How can you use a prepaid card?
A prepaid card has various uses. People call payments cards plastic money since you can use the card just like you use the cash. You can use your prepaid card for the following.
i) Send money
Once you enroll for a prepaid card, your issuer assists you to create an online account for your card. Once you succeed in getting one, you can send money to someone else. You need the account number and the routing number of the recipient.
ii) Buy goods and services
In the modern era, service centers such as fuel stations, hospitals, and restaurants accept card payment. Sellers of goods also accept card payments. Almost all major supermarkets and online stores allow you to use your card to pay for goods purchased. You can swipe to pay for the case of physical stores or even pay online in the case of online stores.
iii) Save money for future use
Since some prepaid cards are reloadable and have long expiry periods, you can save money for future use. This makes sense if you do not have a bank account.
Where can I get a prepaid card?
If you would like to get a prepaid card, then numerous financial institutions issue prepaid cards. The following are some of the best prepaid cards you can get. Have a look.
1) Wells Fargo EasyPay Prepaid Card
The card loading is free in any of their many branches across the country. The issuer charges nothing to activate the card. You will pay a $5 monthly fee once you have the card. If you withdraw money out of network ATMs, then the bank charges you $2.50 plus any ATM operator fees.
To load the card, you can do a bank transfer (from a Wells Fargo account) direct deposit, mobile check deposit, or by adding cash at Wells Fargo ATMs. See more.
2) Movo Virtual Prepaid Visa Card
The card has no monthly fees.  Moreover, it does not charge activation fees. However, you will part with a $4.95 inactivity fee if your card stays dormant. Withdrawing of money is free across all ATMs within the Visa plus Alliance network. However, you will part with a $2 fee at other ATMs. Any other ATM operator fee may apply.
You can load the card via bank account transfer, direct deposit, withdrawal from PayPal balance, crypto-facilitated transfer,  mobile check deposit, cash load at retailers with Visa Readylink, and  MoneyPak and Reload. See more.
3) Bluebird by American Express
The card issuer charges no activation fees. Moreover, there are no costs for online transactions and no credit score is required. Withdrawing money is free at all ATMs in the MoneyPass network. However, you will pay a $2.50 fee at other ATMs. Any other ATM operator fees may also apply.
You can reload the card via debit card transfer, direct deposit, card-to-card transfer, cash load at Walmart, and mobile check deposit. See more.
4) FamZoo Prepaid Card
The card lets parents become virtual bankers for their kids. The card charges a $2.50-$5.99 monthly subscription fee. There are no activation costs or purchase fees. ATM withdrawals are free within the networks but charges may apply if you use outside network ATMs.
You can reload the card via 'add cash at retailers' like 7-Eleven, via PayPal transfer, direct deposit, bank transfer, PopMoney transfer, MoneyPak, and Mastercard rePower networks. See more.
5) Akimbo Prepaid MasterCard
The card has no monthly fee. The first two card purchases are free but you get charged $4.95 for each card you purchase thereafter. The ATM withdrawal fee is $1.98.  You also pay $.99 for each PIN purchase. The card is easy to manage with an app and you can receive text updates after each transaction you make.
There are no reload fees by the issuer. Other service providers may charge some fees to reload the card. See more.
What do I do if I lose my prepaid card?
If you lose your prepaid card, you should report immediately to your issuer. It explains why you should always have your card issuer customer care hotline saved in your phonebook. You will also benefit from the Electronic Fund Transfer Act (EFTA) that states that card issuers should not hold debit card users responsible for any unauthorized charges to the lost card once the user reports the loss.
Bottom line
A prepaid card is a good way to carry money since carrying cash may be risky in some places. The fact that you can reload a prepaid card using a checking account, as well as other means, makes the card usage convenient. Moreover, it pleases to see that even children can own prepaid cards for their school shopping.