Can I Cash a Check on Cash App? YES (and Here's How!)
Although physical checks are on their way out, and some banking institutions actively discourage clients from using them, they're still out there.
If you use checks, Cash App has developed a mobile check deposit system that will allow you to deposit checks into your Cash App account simply by taking a photo of the check with your phone.
This is a really imaginative and simple technique of depositing checks often available in other financial and banking apps.
If you don't see a check deposit option in the Cash App, it simply means that the app hasn't enabled check deposit capabilities for you yet, and you won't be able to deposit a check using the Cash App.
Can You Deposit a Check On Cash App?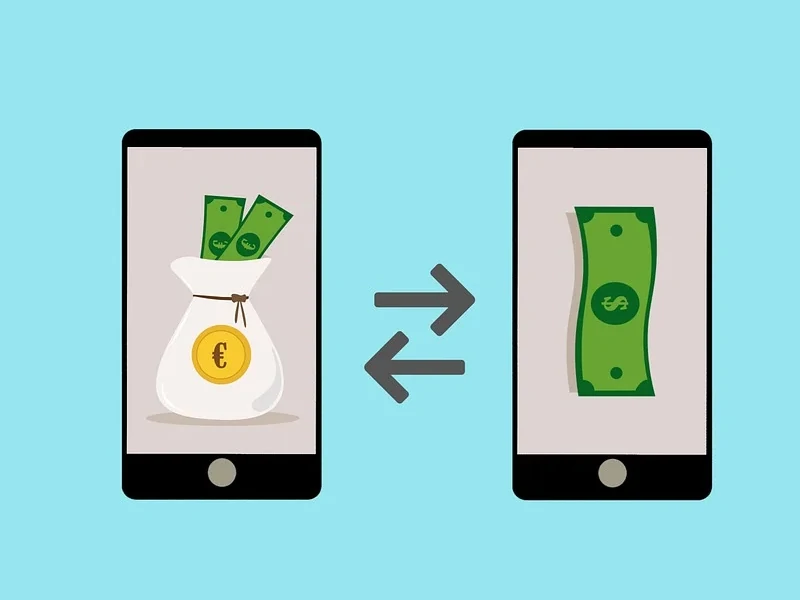 Yes, you can deposit a check, money order, or similar funds into your Cash App. You may also deposit funds by electronic transfer to your cash card or cash app.
How Do I Enable Mobile Check Deposits On My Cash App?
Pay with Cash App's mobile check deposit function. Here's a brief overview of Cash App's direct deposit option.
Cash App direct deposit is exactly what it sounds like. Direct deposit beats paying by check.
Receive your monthly income, stimulus check, tax refund, interest, pensions, and regular cash quickly and securely. Cash App's direct deposit is free and easy to set up.
To avoid worrying about how to get stimulus on Cash App and paycheck checks, you must immediately use Cash App's direct deposit.
Follow these steps:
Choose the banking tab in Cash App mobile.
Tap Deposit and Transfers, then copy details (routing number and account number).
Inform your employer, IRS, or any other payment check issuer.
Press the back button and click obtain the direct deposit form.
Input all information about your employer.
Now follow the Cash App direct deposit instructions.
Fill out the form and upload it straight away.
Remember that only Cash App users with valid Cash App cards may enable direct deposit.
Read More: Does Cash App Report Personal Accounts to IRS? Learn your tax obligations with the IRS and Cash App in this quick guide.
How to Deposit Checks On Cash App
Depositing checks with the Cash App is simple. Follow these steps to deposit checks on Cash App:
Launch and login to your Cash App
In the Cash App, tap on your balance.
Scroll down and select the option to deposit a check.
You'll be prompted to input the amount of the check you're depositing.
Finally, photograph the front and back of the check using your phone's camera.
Wait until the app validates the submission as successful after uploading your Electronic Check using Mobile Check Capture.
Check your email or Messages frequently since it's critical that they can reach you after you complete an Electronic Check with Mobile Check Capture.
Read More: How to Get 1099 k From Cash App and properly file your business taxes!
What to Do After Submitting a Check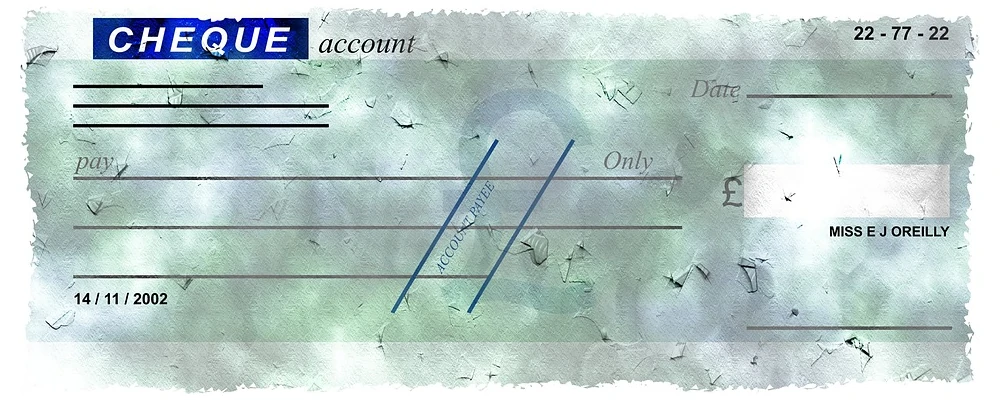 Cash App suggests a few things before and after you transfer a check. For example, you should ensure that your contact details are up to date so that the firm may reach you if necessary.
They might contact you by email or text message. However, be cautious not to click any unusal links within them because scammers may pose as customer help.
Wait a few seconds after submitting a check with Cash App's Mobile Check Capture until the app certifies that the entry was successful. It's also good to store the original paper check in a safe place.
Unless Cash App notifies you otherwise, you can delete the original check after two weeks.
What are the Paper Check Requirements for Cash App?
If you wish to deposit a check using the Cash App, it must fulfill certain basic standards.
The check is made payable to you or jointly to another individual.
Has been duly signed by the creator.
It's in your possession and under your control, and it's issued on or payable by a bank, credit union, or other US depository institution.
The check is dated, and the date is no more than 90 days old.
The check is made out in US dollars.
The check amount does not surpass the check amount set for the usage of Mobile Check Capture.
Both the check and any check photos have previously been cashed or deposited.
The check hasn't been tampered with in any manner.
You have signed the check exactly in line with the instructions given to you.
In other words, the check must not be faked, changed, or previously deposited by you or anyone else, and it must be dated, in excellent condition, and properly signed by the issuer.
If that is not followed, the so-called drawee bank or a collecting bank may file a claim and attempt to recover the cash without first informing you.
Fees and Limits for Depositing Checks With Cash App
Many institutes charge fees for the activities or financial products they deliver to their consumers, which is reasonable.
Luckily, there is no price for mobile check deposits with Cash App, and you can do it all for free with no additional or hidden charges.
While there is no fee for check deposits, there is a defined limit on how much you may deposit using the Cash App.
The Cash App Check Deposit Limit is as follows:
Mobile Deposit of up to $3,500 per check is available.
Each month, five checks total $7,500.
Note: Deposit limitations differ based on their criteria from one financial network to the next.
When Will an Online Check Credit Your Cash App Account?
If all requirements are satisfied, the Treasury check will be credited the next business day after the Electronic Check with Mobile Check Capture is submitted.
However, checks are often held for 1-15 business days.
The delay is measured in business days from the day the Electronic Check is successfully submitted.
So, every day save Saturday, Sunday, and government holidays is a business day. A successful electronic check submission before 4:00 pm Pacific Time on a business day is successful.
The Electronic Check will be considered submitted the next business day if submitted after 4:00 pm Pacific Time on a non-business day.
FAQs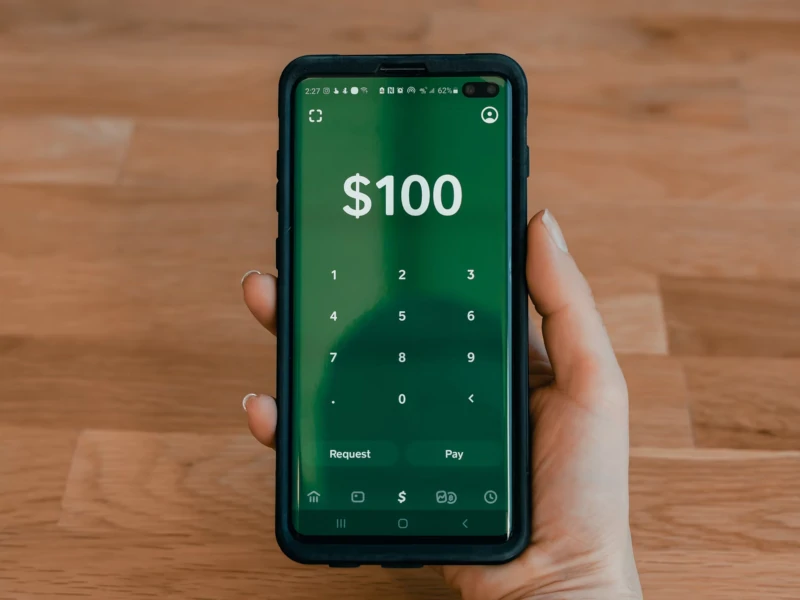 Q: How to Check the Limits of Your Cash App?
A: Simply launch the Cash App and touch on the balance symbol ($) to find out your restrictions.
The Limits menu may be found here. You'll see your send and receive restrictions and how much you may contribute or payout when you tap it.
Q: How to Increase Cash App Limits?
A: Verify your account by providing your date of birth, complete name, and the last four digits of your Social Security Number to raise any Cash App limitations in your account.
Be advised that you may be required to give more information if the firm cannot verify it using the preceding information. It's regular operating practice.
Q: How to Scan a Check On Cash App?
A: Tap your balance in Cash App's upper left corner.On the following screen, touch the option to deposit a cheque. If you don't have this option, your Cash App does not currently allow check depositing.
After selecting the deposit a check option, you must enter the deposit amount. In this case, it's the amount of the check.
Finally, snap a photo of the front and back of the check when prompted. Under your signature, write "for deposit only" and endorse the check.
Q: What Information Do I Need to Provide to Deposit an Electronic Check?
A: When you submit an Electronic Check, Cash App may gather and store information from your mobile devices, such as time and geolocation data.
To utilize Mobile Check Capture, you must have granted Cash App all hardware and operating rights that it requires, including access to your smartphone's camera, files saved on your device, device time, and geolocation data.
Q: How to Cash a Paper Check On Cash App?
A: After the check is deposited into your bank account, you can transfer the money to your Cash App. Then you can withdraw the amount from any ATM or accepted retail store.
Q: Does Cash App Deposit Checks Instantly?
A: Cash App allows you to make conventional deposits to your bank account as well as Instant Deposits to your associated debit card.
Standard deposits are free and will be delivered within 1-3 business days.
Instant Deposits are subject to a 0.5 percent-1.75 percent fee (with a minimum cost of $0.25) and appear on your debit card immediately.