Cash App Law Enforcement Inquiry – Your Information Shared?
Cash App captures massive amounts of data from its customers.
This data, including bank account info, debit/credit card info, purchase history, and location info can help police investigate crimes.
Many users are unaware that when they join Cash App, they're allowing Cash App to possibly share their personal information with authorities.
Can the Police track your transactions? What is the Cash App law enforcement inquiry?
Here's what Cash App's privacy regulations say concerning police access. 
Will Cash App Share My Personal Information With Law Enforcement?
Cash App users have questioned the Cash App law enforcement inquiry.
Under normal circumstances, Cash App will never have to share any user's data with law enforcement. However, there are exceptions.
For example, if Cash App suspects any user of breaking the law or a law enforcement authority asks for any user's data for a lawful reason, they may share it.
Here are some possible reasons:
To abide by any relevant law, regulation, legal process, or governmental request (e.g., from creditors, tax authorities, law enforcement agencies, in response to a garnishment, levy, or lien notice, etc.).
To establish, exercise, or defend Cash App's legal rights.
To enforce Cash App's Terms of Service or other related agreements or rules. 
To safeguard Cash App's or customers' rights or property, as well as the security or integrity of their services.
In order to conduct an inquiry into suspected or actual unlawful activities.
To safeguard Cash App, customers, or the general public from injury, fraud, or possibly restricted or unlawful conduct.
What Kind of Data Can Cash App Share With Law Enforcement?
Block Inc., Cash App's parent business, states that the corporation will only give information depending on the specificity of the request.
That means the corporation may refuse to give information if a law enforcement official's request is overly broad or unclear. 
Can Police Track Cash App?
Police are currently unable to trace Cash App transactions, giving peace of mind to a Cash App law enforcement inquiry.
Your transactions are 100% confidential, and the only way they can trace them is if they are illegal.
By default, Cash App payments are fully secret. Authorities may, however, still track cash applications by asking for access to your account.
This is possible if they have a search warrant for your account.
If they suspect you are breaking the law, they can use a police-issued warrant or permit to trace your transactions on Cash App.
Can Police Subpoena Cash App?
Yes. Cash App may release your information to comply with a warrant, subpoena, or court order.
However, Cash App's Privacy Notice and Terms of Service prohibit sharing non-public user information without a valid subpoena, search warrant, court order, etc.
This means Cash App will only share specific data and information upon receiving a specific legal process.
Where Do I Send a Subpoena to Cash App?
A request form must be filed to Cash App in order to send a subpoena.
Submissions via mail may have inherent delays and take longer to process, but here is the mailing address of Cash App's parent company, Block, Inc.:
Block, Inc.
Attn: Law Enforcement Response Team
1455 Market St., Suite 600
San Francisco, CA 94103, USA
Note: Block, Inc. (formerly known as Square, Inc.) and Square Capital, LLC, do not accept service via email.
If you're still unclear as to what exactly a subpoena is and why you may need to be aware of it, Attorney Steve explains
Cash App Subpoena Example
Here is an example of a Cash App subpoena: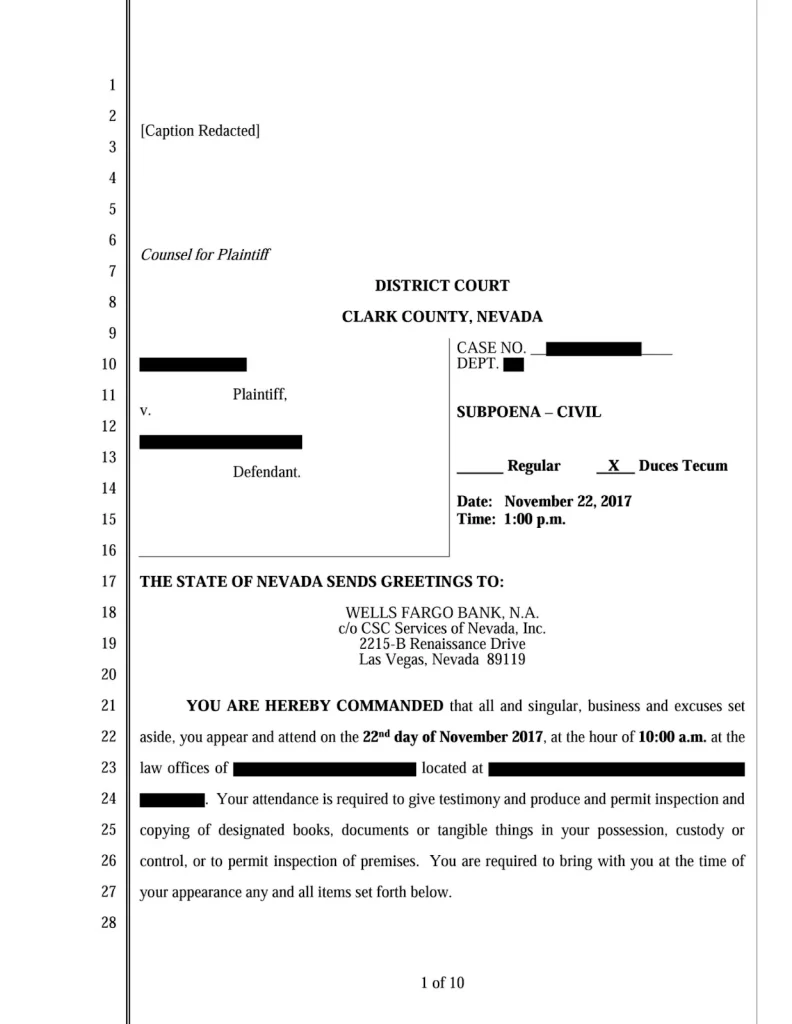 How to Contact Cash App Support
There are multiple ways to contact Cash App support, such as at 855-351-2274.
You can contact Cash App Support via your Cash App, cash.app/help, Twitter, or their phone number to talk with a Cash App representative. 
Get in Touch With Cash App Support Via the App
Follow these steps to contact Cash App support via the app:
Tap the profile icon on the home screen of your Cash App.
Scroll down and click Cash App Support.
Click on something else.
Go to your problem.
Click Help/Support.
Get in Touch With Cash App Support Via the Web
Follow these steps to contact Cash App support via the web:
Click on cash.app/help.
Scroll to the bottom of this page and click on the "Contact Support" link.
Login to your account.
Select the type of your problem. 
Contact Cash App Support On Twitter
You can also contact Cash App Support on Twitter.
They are available to solve your problems from 5:00 AM to7:00 PM (PST) every day. 
Call Cash App Support On the Phone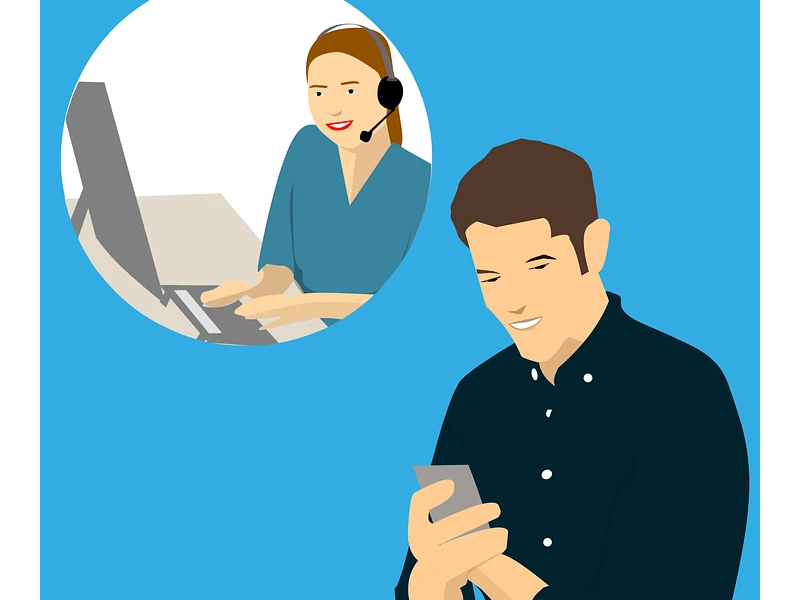 If you cannot get help through Cash App or cash.app/help, you can reach the Cash App team by calling 1 (800) 969-1940.
Contact Cash App Support By Direct Mail
You can also reach Cash App support by direct mail. However, it is the slowest method of all.
You can send mail at the address below:
Cash App
1455 Market Street Suite 600
San Francisco, CA 94103
FAQs
Does Cash App Give Out Personal Information?
No, but in special circumstances, Cash App may share your personal information with legal authorities.
It only happens if they suspect you are committing a crime and they have legal documents, such as a warrant.
Can Cash App Be Used in Court?
Yes, Cash App transactions can be used as evidence to claim or dispute discrepancies between two parties.
What is the Purpose of a Subpoena?
A subpoena is a court-issued order that normally asks you to be present at a specific location, date, and time to appear and testify as a witness in a specific case.
You can only be summoned to testify in court in a criminal matter.
However, you may also be summoned to testify outside of the courtroom in a civil matter.
What are Cash App Violations?
If you provide inaccurate information and your verification is successful, you may violate Cash App's terms of service.
When Cash App detects that your submitted information does not match the government's information, your account may be closed.
Other infractions include utilizing Cash App to facilitate unlawful activity and failing to follow Cash App's Terms and Conditions.