How to Open a Business Checking Account with Bad Credit
There are several things you should do to have a successful business venture. Apart from studying the market and identifying the right commodities to sell to your customers as well as their reliable source, you need a business account. You also need to have sufficient capital to start the business in your mind. You can open a business account irrespective of your credit history status. You will learn how to open a business checking account with bad credit later in this article so just stick around.
A business account is critical because it separates your personal account from your business transactions. It is not wise to use your personal account for your business transactions because you will not be able to calculate your profits appropriately. It is difficult to evaluate your business performance, as well. Again, combining a business account with your personal account can make you pay a lot of taxes that do not match your business income, and this can drive you to a loss.
As I mentioned earlier, you can open a business account even with bad credit. Remember that the work of your account is to receive payments from your customers as well as giving you money to purchase stocks for your business if you sell goods. For service provider businesses, you may only use the account to receive payments. Most businesses and more so the large ones have business checking accounts. It is possible to open a business checking account with bad credit, but you have to address your bad credit issues first.
Table of Contents
Why is a business checking account necessary?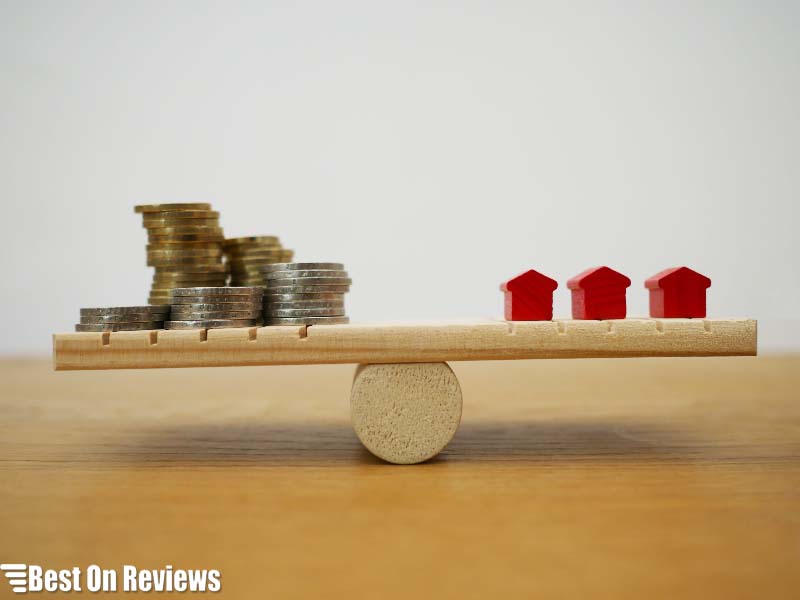 The advantages of having a business account are very many and are related to cash handling. You will realize that it is a wise thing to keep your business on toes. Let us look at the advantages of a business checking account one by one.
i) It helps you to organize your business records
With a business checking account, you can easily know your expenditure within a specified period. Moreover, you can easily see how the payments were made and how much money you made within a specific duration. It is such a fantastic thing.
Moreover, when preparing financial statements such as balance sheets, you need to have organized records. Above all, the calculation of profits is easy since your statement shows you the total amount earned as well as the expenditure. Subtracting expenditure from the total earned, you can see whether you made a loss or profit.
For example, if your statement shows that you earned $2,000 and spent $1,500, then it means that you made a profit of $500. On the contrary, if your business shows that you earned $1,000 after spending $1,600, then you made a loss and need to check on factors affecting your business.
ii) Precision in tax deductions
Tax people would like to see your account for them to decide on how much tax you should pay. If you have a combined account for business and your personal use, then you might pay a lot of tax that does not match with your earnings. It means that having a business account ensures that taxation on your business happens fairly.
iii) A business account enables you to accept credit card payment
If you want to accept credit card payments, then you need to have a business account. You can then incorporate the cheapest ways to accept credit card payments such as square, PayPal, and Payoneer. Accepting card payments have various advantages which include creating safety for your money as well as increasing convenience to your customers.
Moreover, you are likely going to make a lot of profits since many people who use cards to pay for goods and services tend to spend more as compared to those who use cash. More than 70% of consumers prefer paying via credit and debit cards.
iv) You can have multiple business account signers
It is possible to allow your trusted employees to access the account as they procure goods and services. They can also do banking on your behalf. You should ensure that the people are trustworthy so that you do not end up losing your money.
v) Makes your business look professional
When having a business checking account, you appear professional since you can write checks with your business name printed on it. Moreover, accepting card payments makes your business serious and attracts more clients.
You can sign up an account for credit card processing for small business with no monthly fee with companies such as Shift Credit Card Processing to ensure that you maximize your income.
vi) A business checking account creates a good relationship with your bank
Banks can easily give you loans to expand your business if you have an account. It shows how quickly you can grow your business if you have an account with a particular bank. Most people with business accounts have witnessed exponential growth over the years in their businesses.
What are the steps to open a business account?
You cannot wake up today and open a business checking account straight away. You need to do several things which you are about to discover. Each step is crucial, and you should take it with a lot of seriousness. The steps include the following.
i. Create a business plan
 A business account is critical as it shows the business description and what it entails. It explains the source of capital and shows how you are going to market your products and services. It also shows who will benefit from your venture. With a solid business plan, banks can easily give you loans to start your business.
ii. Check your credit report
It is important to get your credit report and see the contents. Sometimes you may think that you have a good report only to realize that someone stole your identity and destroyed your credit. Checking your credit report helps you rectify where you see there is a problem before proceeding to apply for your business account.
iii. Check whether you appear on the electoral roll register.
An electoral roll is a list of persons who are eligible to vote in a particular district. Check whether you are registered as most financial institutions require you to be in the register. Confirm that the address registered under your name is correct.
Where can I apply for a Business account?
You can open a business account in the following financial institution categories.
a) Online based banks
With an online-based bank, you can deposit mobile checks as well as doing online invoicing. You do not have to travel anywhere as activities are easy to tackle just within your business environment.
b) Credit unions and local banks
Opening a business account with your local bank or credit union will help you to deposit all your earnings from your business there. Moreover, customers can deposit money in your bank account to pay for an item or service rendered. You may also benefit from a debit or credit card for your business.
Which are the best business checking accounts?
There are many business accounts available in the market. However, the following are the best business accounts you can open today.
1) Azlo Business Bank Account
Azlo Business Bank Account has inbuilt invoicing. Although the company does not give you a signup bonus, you do not need any minimum balance to open the account. Moreover, you do not need to pay monthly fees whatsoever.
The account allows you to deposit checks, send direct deposit payments, transfer money between different accounts, and send invoices using the Azlo's mobile app. See application details.
2) Novo bank checking account
The minimum amount required to open a Novo business account is $50. You will not be paying any monthly fees. Unfortunately, there is no signup bonus for your account. The account operates online via an app that supports both android and iOS operating systems. You can send payments, and transfer funds from your smartphone. See application details.
3) NBKC Business Checking Account
The account does not give a signup bonus. Moreover, it will not charge you any monthly fee upon opening the account, and also, you do not need a minimum balance to open the account. Interestingly, there are no transaction fees with this account.
The only charges to expect are a $5 fee to send a domestic wire and $45 to send or receive international wires. See application details.
4) Wise Business Checking Account
The account does not require you to have a minimum amount to open the account. It also has built-in payment platforms to enable you to receive payments from your customers in an easy way. The company charges a 3% flat rate for credit card payments.
There are no fees for ACH payments, and also you will benefit from digital and mobile account access, free incoming wire deposits, and unlimited contact management. You will also get a free business debit card to access over 55,000 in-network ATMs for free. See application details.
5) Chase Total Business Checking
The account is offered by Chase Bank, one of the biggest banks in America. There is no minimum balance needed to sign up for the account and you do not get a signup bonus. Besides, you need to pay a monthly fee of $15. To avoid fees on your balance, maintain at least $1500 in your account every day. Open this account and get unlimited electronic deposits that exclude wires. See application details.
There are other business accounts you can open but the above five will serve you right. Choose the most appropriate to your case and open it today.
Read our related article on Business Cash App Accounts. Manage money for your business through Cash App using our quick guide!
Bottom Line
A business checking account is essential for the efficient management of your business. Receiving payments directly into your account ensures that you remain secured since you can accept card payments whereby the money goes straight into your account instead of handling cash that is prone to thefts. Also, a business account helps you to receive loans easily to boost your business. Above all, you can easily determine your business progress.