10 Ways to Transfer Gift Cards to a Bank Account (Options!)
The festive season is upon us, and we expect to send or receive a gift of some sort. According to statistics from Gift Card Granny, roughly 93% of U.S residents have gifted someone a gift card in their lifetime.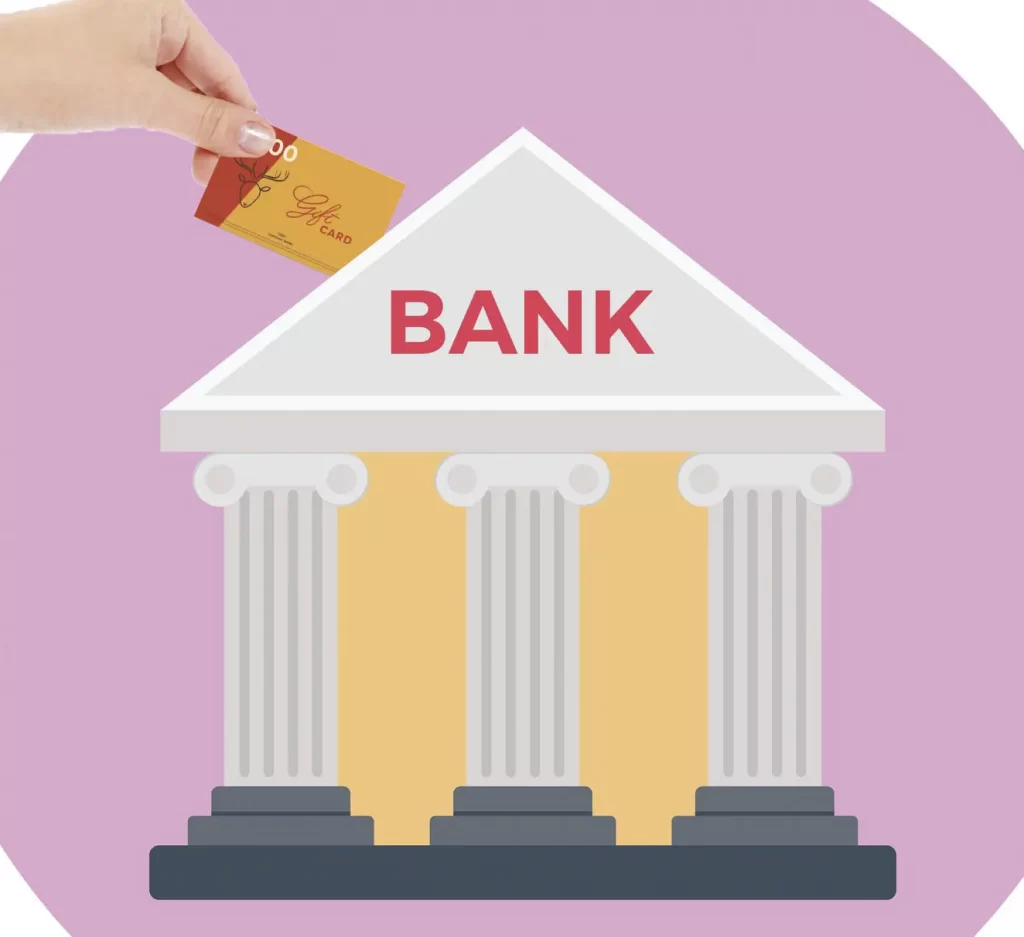 It gets more interesting: While new gifts sprout all the time, gift cards remain an evergreen gift of choice to many. Statistics from Mageplaza, a subsidiary of Magento, claim that gift cards have risen 6% in popularity annually since their debut in 1994.
But possibly the best thing about gift cards is the convenience they offer. You'll agree with me that they're a suitable way to infuse care and concern into a gift without blowing time away, choosing an appropriate gift, or limiting how the recipient can use it. On top of that, gift cards offer room for personalization to suit the recipient's tastes.     
But wait, what are gift cards and how do they work? 
Table of Contents
What are Gift Cards?
Gift cards are forms of prepaid debit cards that carry a pre-loaded amount of money for various online payments or purchases at specific merchant outlets. Besides the convenience of a debit card, a gift card offers the added flexibility of being used on multiple accepted outlets.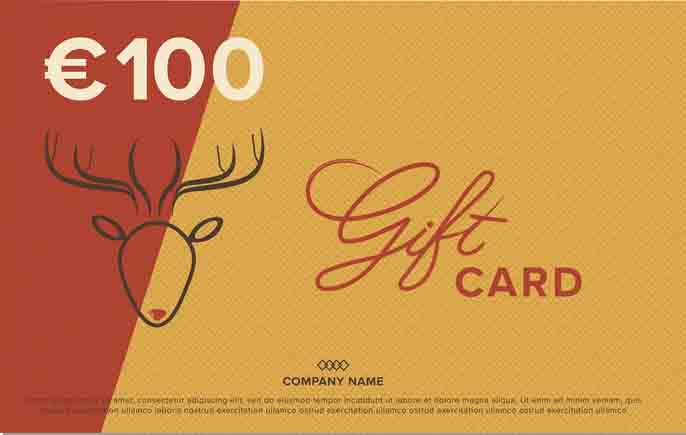 Moreover, gift cards present several other security perks over cash gifts and payments. For instance, registering a gift card online allows you to track a lost card and freeze the balance. 
Types of Gift Cards
There are multiple ways to group gift cards. Here's an overview of the most popular categories:
Based on range of use and outlets where they're accepted
Open Loop Gift Cards are accepted on various networks, brands, and outlets across a wide area. On the other hand, Closed Loop Gift Cards are only accepted on single or select brands, networks, or outlets and can only be used for a limited number and variety of payments or purchases.    
Reloadable Gift Cards allow the issuer or user to credit more funds for use before their expiration date. In contrast, Non-reloadable Gift Cards are loaded with cash only once and turn useless after expiry. 
Based on the issuer of the card
Popular brands such as international banks and credit card companies offer a mix of reloadable, non-reloadable, closed-loop, and open-loop gift cards to customers as part of welcome gifts, loyalty promotions, or other customer incentives. 
On the other hand, many growing retailer brands and stand-alone companies leverage customer incentives in closed-loop and non-reloadable gift cards to attract new buyers and foster customer loyalty.   
Depending on the nature of the gift card
Physical gift cards resemble common debit cards in material composition and dimensions. However, brands sometimes appreciate customer loyalty by producing specially designed and custom-branded gift cards for special occasions.  
You don't want to miss this: Like in other industries, digitization is taking over the gift card market. According to this National Gift Card Corp survey, more than 25% of gift card redemptions come from e-Gift (Digital) cards. Like an email, an e-Gift card works the same as a physical gift card but offers the extra speed, convenience, and security of electronic transmission.
How can you use a Gift Card?
Gift cards have numerous uses determined by the specific type of gift card. However, you can use most types of gift cards to: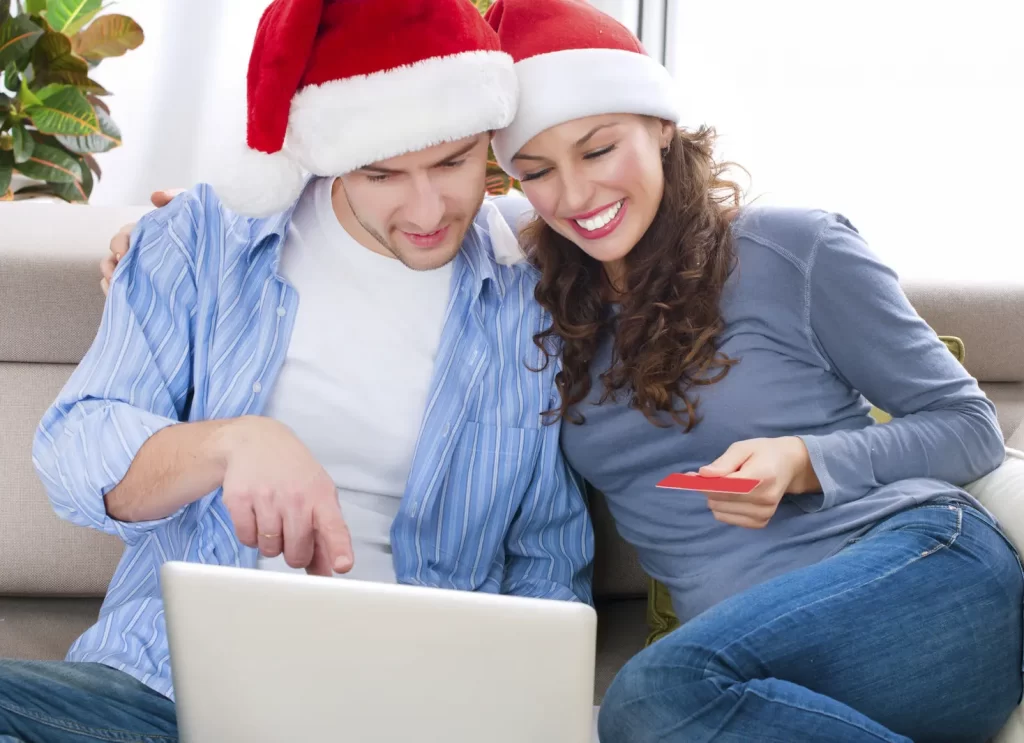 Purchase various products and services online and offline on accepted outlets
Regulate a person's spending- they work like a budget
Pay for travel trips, restaurant bills, cinema visits, gym sessions, and other domestic expenses.
Can you Transfer Gift Card Funds to a Bank Account?
Sending and receiving gift cards is the easy part. However, the real challenge is using up the balance within the allotted validity period. As a result, most people either pinch their expenditure on gift card funds below the actual value or spend beyond the card's credit value and have to top up the balance.
I can almost hear you asking whether it's possible to convert a gift card to cash or add it to your bank account. 
The simple answer is 'Yes,' but the long answer is that there's no direct way to move credit funds from a gift card to a bank account. However, transferring gift card funds to a bank account allows you to access the cash for a broader range of use. Moreover, it replaces the restrictions imposed on gift cards with the flexibility to use the money anywhere.
But there's a catch- how do you go about it considering the conflicting terms, requirements, validity duration, and credit caps for various gift cards? 
Read on to learn ten easy and legit ways to cash in a gift card.
10 Legit Ways to Transfer Gift Card Funds to a Bank Account
Prepaid gift cards are great gift options for numerous reasons. For one, they provide a convenient way to exchange gifts tailored to each recipient's tastes. On top of that, they can enhance your financial muscle if you cash in or transfer the funds to a bank account. 
Receiving a gift shop and transferring the funds to a bank account sounds straightforward. However, you might hit a snag when trying to cash in a gift card for many reasons. You may be disappointed to learn that there's no electronic cheat code or magic trick to get cash in hand from a gift card or convert it to a debit card for universal use. 
However, we've reviewed 10 of the easiest and genuine ways to roll over gift card funds to your bank balance. Additionally, we outline a few indirect approaches to trade gift cards for cash in hand or a near-cash experience. 
Let's dive in:
1. Pay bills using your gift cards
One of the easiest and most effective ways to access gift card funds is using it to pay for common bills the same way you use a credit or debit card. While this doesn't put the money in your hands literally, it spares you from using your bank balance to cover most domestic expenses such as electricity, water, groceries, laundry, phone credit, gym subscription, and other utilities. 
Possibly the best thing about gift cards is that they are generally accepted as substitute funding sources in credit and debit card transactions. Better yet, paying bills using a gift card allows you to save your cash in hand and bank account for other critical uses such as investment drives and emergency purposes.
Just bear in mind that you'll incur some transaction fees when paying bills through gift cards, as they are subject to the terms of credit and debit card transaction services. Nevertheless, this is still a painless way to top off your bank balance using gift cards. 
2. Trade-in your gift cards for cash
Do you have a pressing need for cash or wonder whether you can sell off unwanted gift cards for real money? There are numerous ways to trade gift cards for cash. You can sell the cards to a friend or colleague, trade them in at a brick-and-mortar Gift Card Exchange Kiosk, or sell them online. 
Gift Card Exchange Kiosks
Physical gift card exchange kiosks in popular businesses and retail outlets offer a super-easy way to cash in gift cards. All you need to do is tender your gift card particulars to the kiosk to access various offers. After selecting an offer to trade in the gift card for cash, you receive a cash voucher to redeem at the cashier.
Online Gift Card Marketplaces
Numerous websites and apps buy gift cards and then resell them to other people. These online marketplaces offer a convenient and cost-effective global avenue to cash in unwanted gift cards via the Internet. Here are the most popular options:
In addition to this list, there are many other exclusive marketplaces where you can sell off gift cards for cash. Whichever option you choose, trading in gift cards for money is possibly the only instant way to get real cash from a gift card. Nevertheless, you can expect to receive less money than the real cash value of the cards due to the steep platform commissions and other service fees. 
3. Rollover the gift card funds to your bank account via PayPal
Payment processing apps and mobile wallets are among the fastest rising payment transaction and management systems in popularity and convenience. But possibly their best feature is their support for multiple payment options. 
For instance, PayPal allows you to link multiple bank accounts, credit and debit cards, and other financial accounts. Additionally, it's accepted in most business outlets as a secure and reliable payment option. Even better, you can exchange gift cards for extra PayPal credit funds.
To roll over gift card funds into a bank account, you must first add the prepaid gift card to your PayPal wallet. After that, you can use the money for purchases and other transactions where PayPal payment is accepted. 
Moreover, PayPal allows you to transfer the money in your wallet to any of your linked prepaid and bank accounts or send it to other PayPal users. However, expect to take a transaction fee cut of approximately 3% of the transaction value to transfer gift cards to a bank account through PayPal. 
If you're wondering how to add a gift card to your PayPal wallet and then transfer the funds to a bank account, here's a straightforward way to go about it:
Sign up for a new PayPal account or log in if you're already a PayPal user
Navigate to the top of the page and click the 'Wallet' tab
Click the 'Link Card or Bank' option on the left and follow through with the consequent prompts
Provide all required information to add your prepaid gift card and then hit the 'Link Card' tab. After this, you can access the gift card funds via PayPal for use on any supported payments.
Alternatively, you can add or transfer select gift cards to your PayPal wallet through the Card Cash website. However, you must purchase a gift card from an accepted merchant since the website only accepts a limited range of gift cards from restaurants and vendor stores. After that, you can use the funds to top up your bank account via these simple steps:
Visit the Card Cash website and tap on the 'Sell gift cards' tab
Key in the merchant's brand name and gift card balance and then hit 'Get Offer.' You'll receive an offer from PayPal displaying the amount you can receive in exchange for the gift card
Click on 'Get Cash' to accept the offer or 'Cancel' to decline
Select your preferred method to receive your payment after accepting the offer. For instance, choose the 'PayPal Express' option to get the funds directly in your PayPal wallet
Insert your gift card number, enter the PIN, and then click 'Connect with PayPal' to add the gift card funds to your PayPal account balance 
Log into your PayPal wallet account, fill out all requisite details, and select 'Get My PayPal Balance' to see your new PayPal wallet balance
Transfer the gift card sale funds from PayPal to your linked bank account for flexible use on any accepted business outlet or vendor. 
Here's the bottom line: Linking a prepaid gift card with your PayPal wallet is a convenient way to move the cash from a gift card to a bank account. What's more, the cash transfer is exceptionally safe as cash transactions via PayPal are protected from unauthorized access by multiple fool-proof security integrations.    
4. Use gift cards to purchase discounted gift cards from other merchants.
Using a gift card to buy gift cards from other merchants at discounted price points is a smart way to use gift card funds as your bank account. It allows you to pay for multiple repeat expenses at your regular outlet without touching your bank balance and enables you to make extra bucks along the way through discounts.   
But there's a catch: You must use your unwanted gift cards to purchase a discounted gift card that's accepted by a supplier, business merchant, or vendor you frequent. For instance, you can use an unwanted gift card to buy promotionally discounted gift cards from Amazon, Walmart, and other retail merchants. 
Here's why that's important: Purchasing a discounted gift card using your gift card credit makes you a cash profit equivalent to that card's discount value. So besides making you a few extra dollars, this is also a legit and convenient way to use a gift card as your bank account funds. 
5. Buy a Money Order using your Gift Card.
Money orders are forms of payment with fixed pre-loaded cash value bought via other guaranteed payment options such as prepaid debit cards. They also present a practical means to turn gift cards into extra cash in a bank account. 
There's just one problem you may face when using a gift card to purchase a money order: it's relatively rare and only offered by large and popular merchant retailers like Walmarts, mega shopping malls, and certain grocery stores. On top of that, some banks and merchants habitually close down user accounts when you deposit too many money orders. 
If your business merchant accepts money order purchases from gift cards, you can leverage this method to transfer the funds to your bank account. After that, the funds will be available for use as real cash. Nevertheless, it would be best to determine the availability and restrictions of this approach before making multiple transactions.  
6. Buy items for resale using gift cards.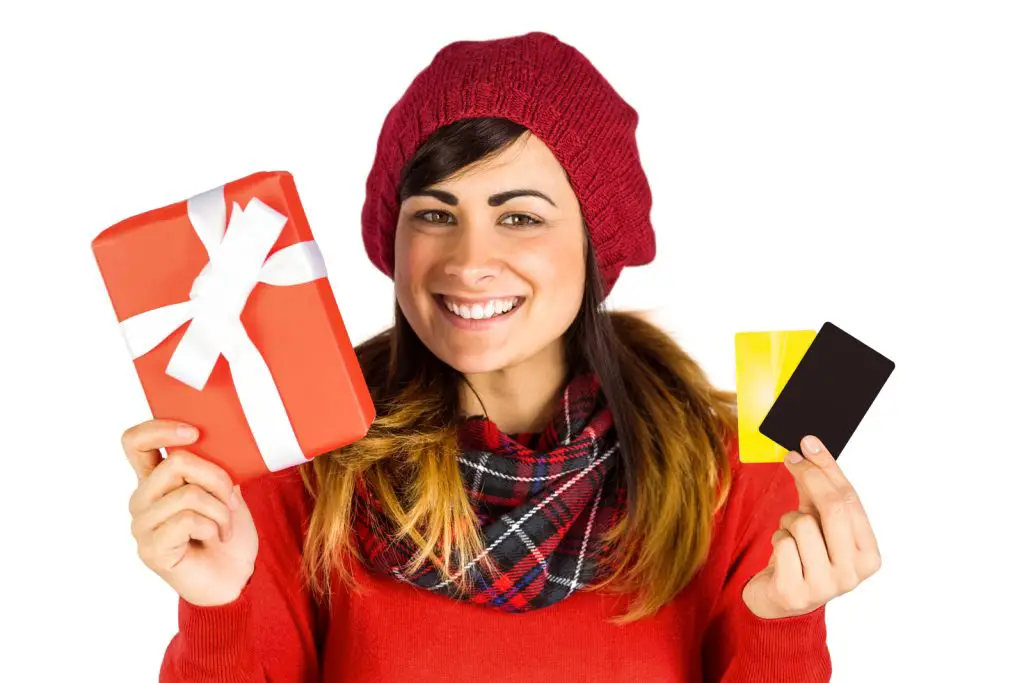 Using a gift card to purchase a product and then reselling the item for cash is one of the most basic strategies to get some money from gift cards. For example, you can purchase popular items at discounted prices in stores and then resell them for a profit on online marketplaces such as Amazon, eBay, and Craigslist.  
Although this approach sounds extremely simple, it may be the surest way to convert gift cards to real cash and then use it to boost your bank account balance. What's more, this approach offers cash returns close to or higher than the gift card's face depending on your reselling tactics. Thus, it's not surprising that numerous resellers rake in millions in profits annually as Amazon FBA sellers and affiliate marketers. 
7. Transfer gift card cash to a bank account using Venmo
Users looking for free ways to transfer gift cards to bank accounts will find Venmo unbeatable. Like its parent company, PayPal, Venmo allows you to add a variety of prepaid cards, including prepaid gift cards, to your Venmo wallet. After that, you can pay for purchases or other services directly from your Venmo account balance.
Alternatively, you can assign part of your Venmo wallet balance to a linked bank account for unrestricted use. Above that, you'll be delighted to learn that Venmo processes money transfers from your wallet to your bank account freely. Nevertheless, you'll chip in a small service fee for 'Instant Transfer' transactions from Venmo to a bank account. 
8. Use MoneyGram cash transfer.
 MoneyGram allows you to convert gift cards to cash in a bank account indirectly, like PayPal and Venmo. Here's a brief rundown of the process you can follow:
Register a new MoneyGram account through the 'Sign Up' button on the website
Fill in the requisite blanks with your email address and password, and then hit the 'Sign Up' tab
Sign in to your email account to very your new MoneyGram account
Log into your MoneyGram account and click the 'Send Money' icon at the top of the page
Fill in your gift card's payment details
Enter your bank account information and then click 'Next.'
Follow subsequent prompts to completion to transfer your gift card cash to your bank account. 
9. Pay yourself using gift cards.
The rise of multiple electronic payment processing and money transfer merchants such as mobile wallets and credit/debit card companies has cranked up the convenience and efficacy of cash transfers. On top of that, they allow for prepaid card syncing, so you can leverage their services to pay yourself and convert gift cards to cash. 
10. Re-gift your gift cards to other people
As simple as it sounds, giving away gift cards as cash presents at an appropriate time is an effective way to use a gift card as your bank account. Amazing, isn't it? 
Better yet, you can present gift cards as gift vouchers to a loved one on special occasions like weddings, baby showers, and birthday celebrations.
In turn, the gift card recipient can use the gift card to purchase their items of choice from accepted outlets. 
Final Thoughts
A gift card is a quick, convenient, and sure way to show appreciation, care, or concern without blowing away a whole day searching for a fitting present. Like cash rewards, gift cards are lightweight, are generally accepted on multiple merchant outlets, and have a flexible range of uses. 
But possibly the best part about a prepaid gift card is the numerous ways you can trade it for cash or transfer the funds to a bank account. Sadly, there isn't a direct way to transfer gift card funds to a bank account. Nevertheless, the methods we've outlined in this post can help you cash in gift cards and then add the money to your bank account balance. 
Furthermore, there's no one-size-fits-all approach to convert gift cards to cash in hand. Rather, there are multiple preferred methods to cash in prepaid gift cards depending on your specific situation and needs.